Colorado shooting suspect James Holmes purchased 6,000 rounds of ammunition online, along with four guns at local stores, in the weeks leading up to the tragic event that claimed numerous lives and left dozens injured at a movie theater outside Denver.
At a news conference on Friday night, Aurora Police Chief Dan Oates said, "My understanding is all weapons he possessed, he possessed legally. All ammunition he possessed, he possessed legally."
Some versions of the AR-15 assault rifle that police said was one of three guns James Holmes carried into the movie theater massacre were outlawed for civilian sale under the federal assault weapons ban that expired in 2004. Since then, all versions have been legal for sale and possession in the U.S.

The AR-15, widely distributed by more than two dozen manufacturers in a range of calibers, is a semi-automatic rifle that fires shots individually, with each pull of the trigger. Aftermarket parts available at sporting goods stores include magazines big enough to hold 90 bullets. AP reports Holmes' gun was equipped with a high-capacity, drum-style magazine.
HuffPost's Mark Blumenthal reports:
If recent history is a guide, the mass shooting in Aurora, Colo., on Friday is unlikely to move poll results about guns rights and gun control in any lasting way.

Thirteen years ago, another shooting rampage at Columbine High School, not far from Aurora, produced a brief bump in support for stricter gun laws, but that new support had eroded a year later and ultimately gave way to a longer-term decline.
CORRECTION: This post has been updated to reflect that Holmes purchased the four guns at local stores, not online.
Below, a live blog of the latest developments to unfold.
Related
Before You Go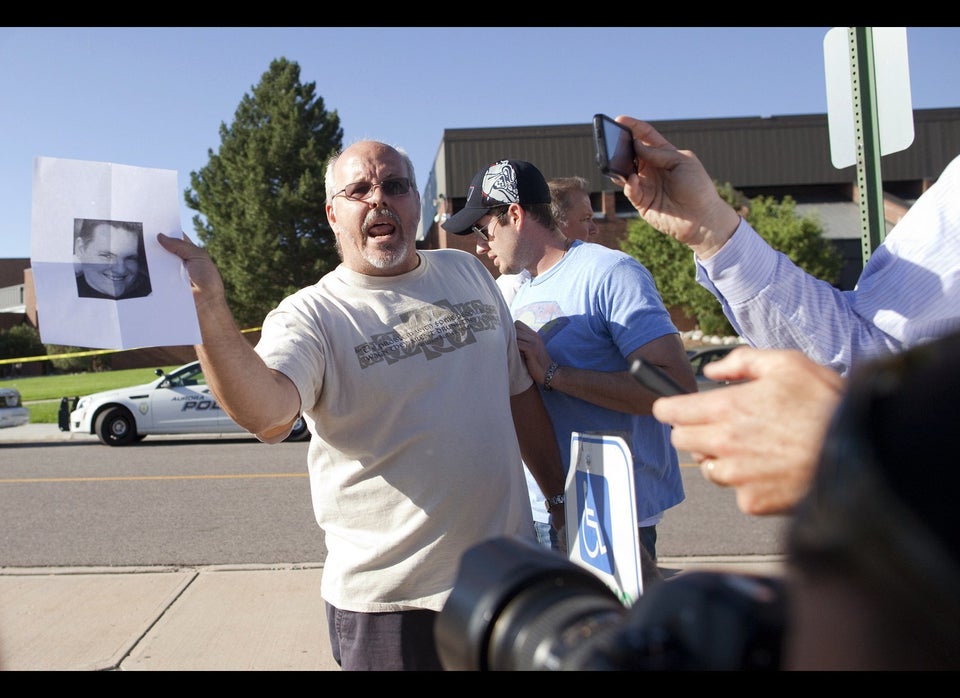 Batman Premiere Shooting At Century 16 Cinema
Popular in the Community