 A drug-abusing inmate unleashed wild allegations about James Holmes, claiming that the suspected movie theater gunman said his therapist brainwashed him to commit murder.
Steven Unruh -- speaking exclusively to the Denver Westword -- said he had a four-hour conversation with Holmes in jail on July 20 after the graduate school dropout was brought in for allegedly killing 12 people and shooting 58 others.
Though locked in different cells, Unruh, 38, claims he heard Holmes slamming himself into the wall. By yelling across the hall, Unruh says he talked the 24-year-old out of committing suicide.
Officers with the Arapahoe County Sheriff's Office disputed that detainees can communicate the way Unruh described, Nevertheless, Unruh -- who was locked up on theft and drug charges -- says Holmes described the massacre to him.
"He felt like he was in a video game," Unruh said, according to the news site. The former doctoral student allegedly told Unruh that his therapist "programmed" him to carry out an attack.
There's been a steady flow of sensational tales about Holmes' behavior in the slammer. Shortly after his arrest, an unnamed jailhouse employee claimed that Holmes frequently spat at the guards.
While there's no stopping the jailhouse anecdotes and recollections from seeping into the media, official documents pertaining to Holmes' life before his arrest have been withheld. The University of Colorado -- where Holmes was a neuroscience doctoral student -- denied a request to release campus police records involving him, according to station KUSA on Nov. 25.
A judge had earlier imposed a gag order on the case, limiting the amount of information available to the public.
Related
Before You Go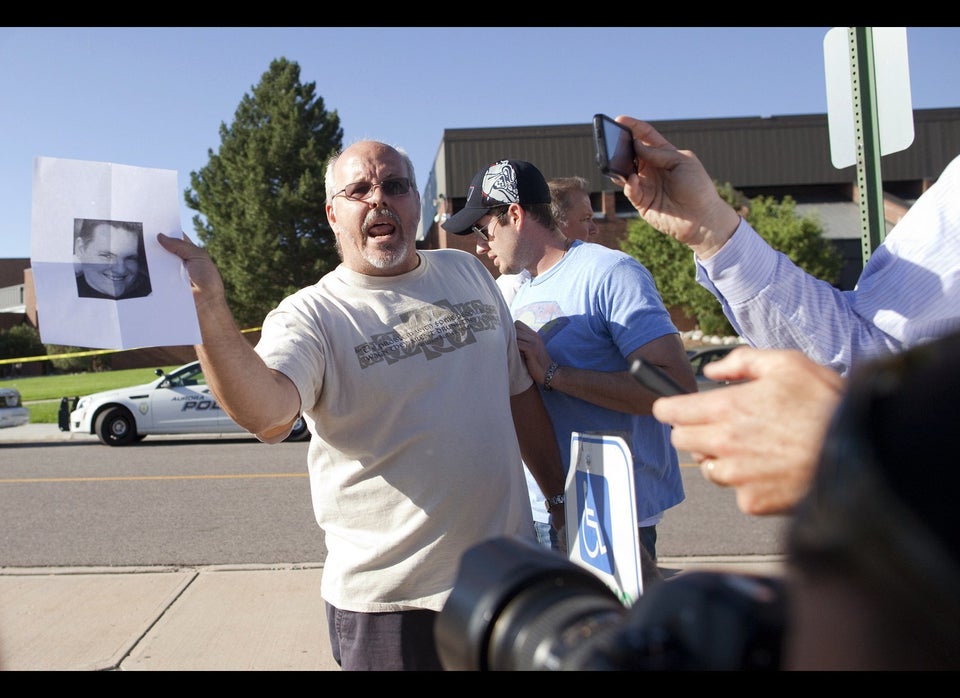 Batman Premiere Shooting At Century 16 Cinema
Popular in the Community