Moviegoers told the AP that Holmes released some sort of smoke and, at first, they believed the attack was part of the show. He reportedly entered through an exit door at the front of the theater, threw tear gas and then began shooting.
Police found four guns at the theater including two pistols, a rifle and a shotgun.
Holmes was apprehended by police in the movie theater parking lot and did not resist arrest. The car he was driving had Tennessee license plates.
"You have the right person," she told ABC News, speaking on what ABC deemed gut instinct. "I need to call the police... I need to fly out to Colorado."
CBS News correspondent Bob Orr reported that police found Holmes' residence "booby-trapped" and discovered "buckets of extra ammunition" and some kind of chemical in his home. Police had the apartment building evacuated.
Thus far, Holmes appears to have been the lone gunman.
This story is developing. See below for updates.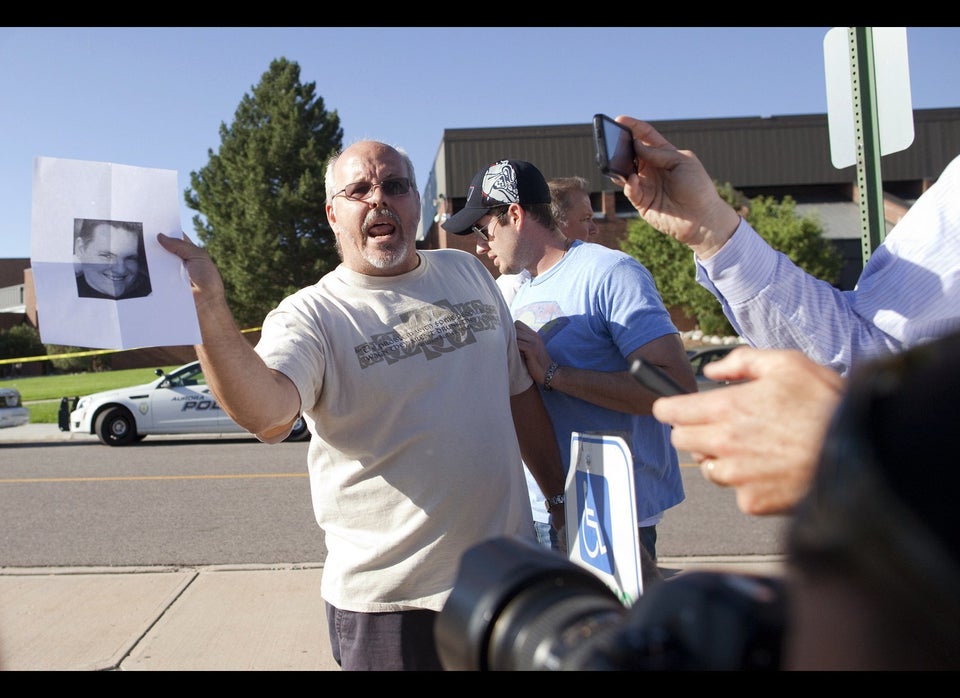 Batman Premiere Shooting At Century 16 Cinema
Related
Popular in the Community