 The controlled detonation of Colorado Shooting suspect James Holmes' apartment on Saturday was successful.
Someone yelled "fire in the hole" a few times and then a fire engine horn honked. Then there was a pause of a few seconds and then a bang that was not much louder than a shotgun going off.
There was no fire or smoke, but it did blow out what remained of the window and its frame to the apartment of James Holmes, the suspect in Friday's mass shooting at a movie theater.
The living room of the 800-square-foot apartment is littered with about 30 softball-sized improvised explosive devices, according to a bomb technician at the scene.
Aurora Police Department spokeswoman Cassidee Carlson said in a statement, "The controlled detonation was successful. Still more work to be done in the apartment to include dealing with other devices. There is a possibility of more controlled detonations. We will keep you updated. Streets open now."
On Saturday, law enforcement officials began trying to disarm up to 30 devices in Holmes' booby-trapped apartment, and set off a small explosion to detonate one device.
The devices were "set up to kill that person and that could have been a police officer executing a search warrant," Carlson said. Police planned an intricate procedure to disarm the possible weapons without destroying evidence that could be in the apartment.
"We don't want to lose evidential value," Carlson said.
Local authorities said, "We are confident we have eliminated all major threats at this point."
UPDATE (8:00 p.m. ET): NBC News reports that Aurora police have removed all hazards from Holmes' apartment.
Related
Before You Go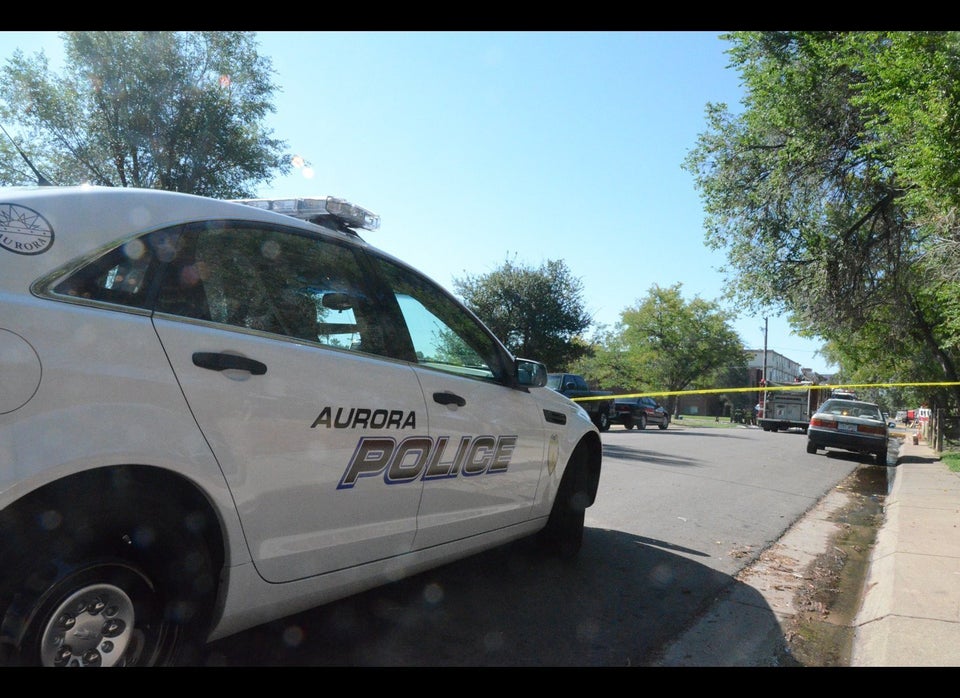 Photos From Outside James Holmes Apartment
Popular in the Community