The mother of alleged Colorado shooter James Holmes is disputing an ABC report which said that she told the network, "You have the right person," when contacted about her son.
The woman, contacted at her home in San Diego, spoke briefly with ABC News and immediately expressed concern her son may be involved in the shooting death of at least 12 people overnight.

"You have the right person," she said, apparently speaking on gut instinct. "I need to call the police... I need to fly out to Colorado."
But on Monday, a lawyer for the Holmes family read a statement by Arlene Holmes to the press, saying that she needed to "clarify" the comments attributed to her:
"I was awakened by a call from a reporter by ABC on July 20 about 5:45 in the morning. I did not know anything about a shooting in Aurora at that time. He asked if I was Arlene Holmes and if my son was James Holmes who lives in Aurora, Colorado. I answered yes, you have the right person. I was referring to myself.

I asked him to tell me why he was calling and he told me about a shooting in Aurora. He asked for a comment. I told him I could not comment because I did not know if the person he was talking about was my son, and I would need to find out."
If Arlene Holmes' comments were indeed mischaracterized, it would be another black eye for ABC's coverage of the killings in Aurora. The network was forced to climb down from an unverified claim by reporter Brian Ross that Holmes might have been affiliated with the Tea Party.
UPDATE: ABC News stood by its account of the conversation. It said that producer Matthew Mosk had called Arlene Holmes, and that she had only said "you have the right person" after Mosk had informed her that her son was identified by police as the lone suspect in the Colorado massacre. The network also said that Holmes' lawyer had asked before holding her press conference if there was a recording of the conversation. ABC News responded that there was no recording.
Related
Before You Go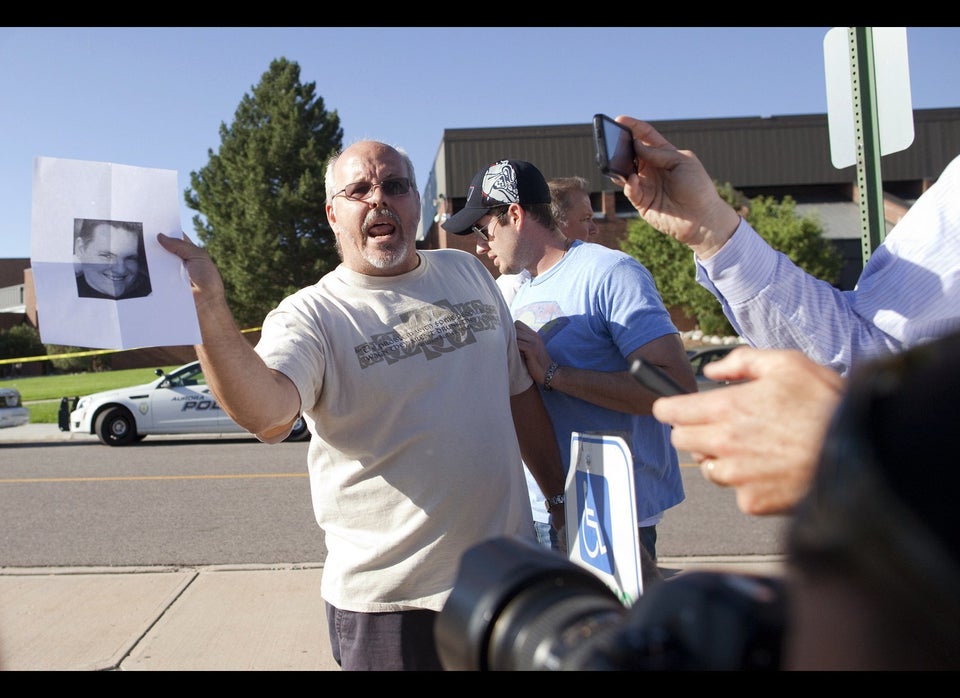 Batman Premiere Shooting At Century 16 Cinema
Popular in the Community