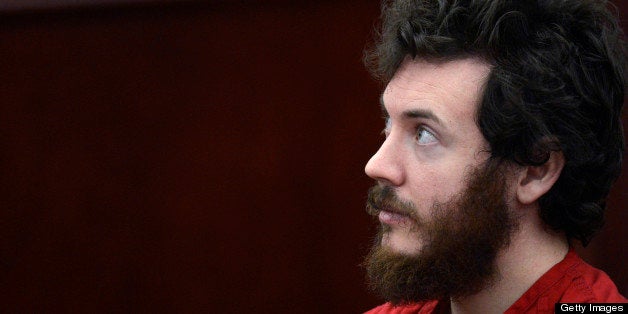 Search warrants filed hours after the Aurora movie theater shooting released Wednesday by a judge reveal that Aurora shooting suspect James Holmes received six deliveries from an online ammunition vendor in the weeks before the massacre that left 12 people dead and 58 more wounded.
BulkAmmo.com describes itself as an online retailer "offering only the best deals to the most serious shooters for bulk handgun ammo, bulk rifle ammo, bulk shotgun ammo, and bulk rimfire ammo."
In the wake of the Aurora shootings back in July of 2012, President Barack Obama indicated that he would "evaluate" a bill limiting the sale of online ammunition filed by Sen, Frank Lautenberg (D-N.J.) and Rep. Carolyn McCarthy (D-N.Y.). H.R. 142, which was introduced in the House in January, would significantly curb the ability of people to buy unlimited amounts of ammunition via the Internet or other types of mail orders by requiring photo ID at the time of purchase. It would also require ammunition dealers to report bulk sales of bullets to law enforcement.
During Holmes' hearing, prosecutors revealed that not only did Holmes purchase ammo online, he also purchased two tear gas canisters and body armor. Holmes' weapons -- an assault rifle, shotgun and two Glock pistols -- were purchased at local sporting goods stores.
Regarding the AR-15 assault weapon Holmes used, HuffPost's Kurt Heine reported:
Some versions of the AR-15 assault rifle that police said was one of three guns James Holmes carried into the movie theater massacre were outlawed for civilian sale under the federal assault weapons ban that expired in 2004. Since then, all versions have been legal for sale and possession in the U.S.

The AR-15, widely distributed by more than two dozen manufacturers in a range of calibers, is a semi-automatic rifle that fires shots individually, with each pull of the trigger. Aftermarket parts available at sporting goods stores include magazines big enough to hold 90 bullets. AP reports Holmes' gun was equipped with a high-capacity, drum-style magazine.
Inside Holmes' apartment, police found more than 30 homemade grenades, 10 gallons of gasoline, improvised explosive devices (IED's) and trip wires or trigger mechanisms -- all of which were secured from the apartment.
An unnamed law enforcement official told CNN that grenades were wired to a control box in the kitchen, resembling setups that are more often seen in Iraq and Afghanistan. The official added that had the explosives gone off as intended, they likely would have knocked down the walls of nearby apartments.
In the middle of his living room are dozens of black softball shaped firework shells that he bought filled with explosive power. They are all over the place. In the middle there are two jars full of liquid wires as I said all over the place there was a black box with a red blinking light. A mechanical camera then pans over on top of a glass table -- you see this water cooler jug half full of bullet. Then you pan down, then you see this black box with another red blinking light.

The camera goes over, there are two chairs one has a jar apparently with fluid. The other has another black box and then there are green soda pop bottles filled with fluid all the way around.

Calling all HuffPost superfans!
Sign up for membership to become a founding member and help shape HuffPost's next chapter
BEFORE YOU GO
PHOTO GALLERY
Pivotal Moments In The Federal Gun Control Debate