The man accused of killing a dozen people at a midnight screening of the 'The Dark Knight Rises' sent a journal detailing the rampage to a University of Colorado psychiatrist prior to the attack, only for it to go untouched in a campus mailroom, according to a Fox News report.
The diary of 24-year-old James Holmes -- "full of details about how he was going to kill people" -- was discovered Monday by authorities investigating another package at the school's Anschutz medical campus in Aurora, a law enforcement official told the network. The source also said that the package had been in the mailroom since July 12.
UPDATE: Original reports that said the notebook lay unopened for days before the attack may be inaccurate. The Denver Post reports that Holmes sent the package to his therapist on Friday -- the day of the shooting -- and that it arrived in the mailroom on Monday.
The notebook, intended for a psychiatrist who also teaches at the university, reveals haunting sketches with stick-figure assailants carrying out the attack.
"There were drawings of what he was going to do in it -- drawings and illustrations of the massacre," police told Fox News.
PHOTOS:
Story continues below.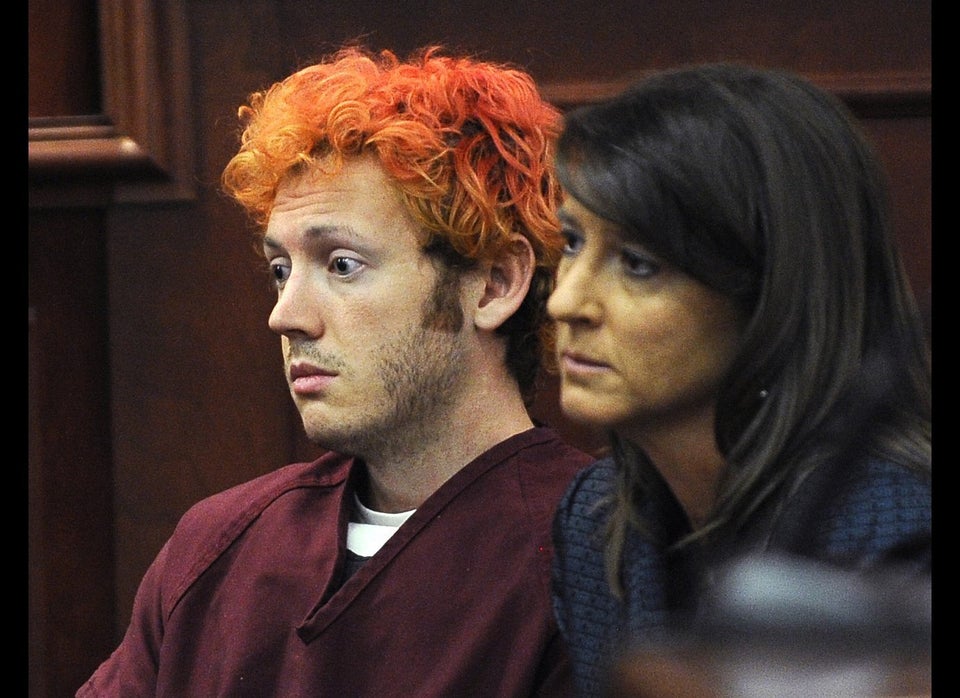 First Court Appearance Of Colorado Theater Shooting Suspect James Holmes
Holmes is accused of killing 12 people and injuring 58 others during a Friday showing of the new Batman film at the Century 16 Theater in Aurora.
Calls and emails made by The Huffington Post to the University of Colorado were not immediately returned.
Holmes will face formal charges from prosecutors on July 30.
Popular in the Community