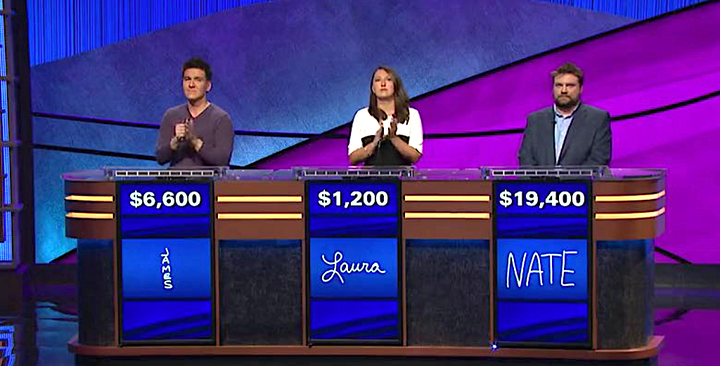 The quietly confident challenger, a technology consultant from New York City, led by as much as $12,800 during Double Jeopardy and entered Final Jeopardy just $5,400 behind Holzhauer.
Both contestants wrote the correct question to the final clue, but Holzhauer out-wagered Scheffey by $10,908 to finish with $52,108 to Scheffey's $35,800. Holzhauer wiped his brow in a gesture of relief.
Holzhauer gave the thumbs-up to a tough adversary on Twitter.
Holzhauer has now won 26 straight games and $1,991,135, keeping him on track for Ken Jennings' record 74-game, $2.5 million streak in 2004.
He also issued this tweet, showing his $12,800 deficit, in response to some fans' complaint that he is too dominant.
Popular in the Community