What does it mean to grow older when you're a drag queen?
James Hosking explores this idea in his striking photo series "Beautiful By Night." As San Francisco continues to change and become increasingly gentrified, patently queer spaces have become few and far between. "Beautiful By Night" documents the lives of Donna Personna, Collette LeGrande and Olivia Hart, three senior drag queens who perform at Aunt Charlie's Lounge -- reportedly the only gay bar left in San Francisco's Tenderloin district.
In order to better understand this photo series and the lives of these three queens, The Huffington Post chatted with Hosking about "Beautiful By Night."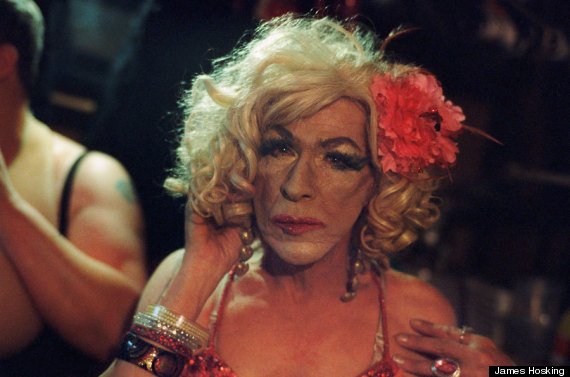 The Huffington Post: Why did you decide to embark on this project?James Hosking: Drag can seem passé, and the way it's visually documented can be formulaic at worst -- campy at best. But, for me, there were still under-explored issues of identity, labor and performance that drew me to drag as a subject. Aunt Charlie's is also unique in that it's very specific to the neighborhood and to San Francisco, while also being representative of smaller drag bars across America. I was interested in mining the lives of Olivia, Donna and Collettte for experiences that would illuminate the larger issues I mentioned while still capturing their realities faithfully. What do you hope viewers take away from this project?In our article for Out magazine, the writer Jeremy Lybarger quoted Warhol: drag queens "perform a documentary service, usually consecrating their lives to keeping the glittering alternative alive and available for (not-too-close) inspection." I hope viewers appreciate the time, money and stamina it takes to transform yourself into a drag performer. It's real labor and not always particularly glamorous. For older performers, especially, it requires commitment and energy to keep the process interesting. Plus, there's an ongoing desire to break through the audience's defenses and elicit unexpected emotion -- a kind of transcendence over the crude materials of make-up, wigs and pop songs. As Donna says in the Out article, "It's the opposite of being bored. I would like people to feel something." In the film, she says simply, "I'm living the experience."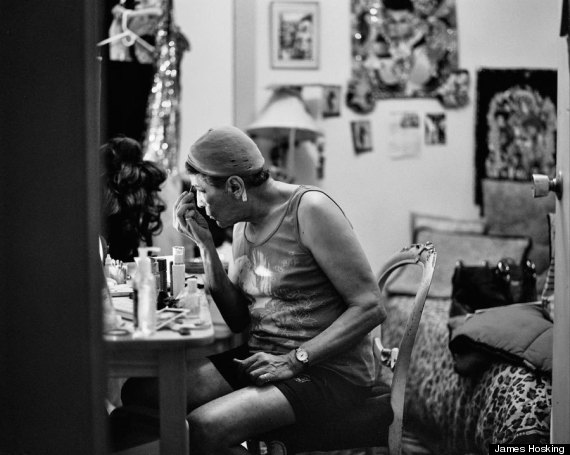 What do you think we can understand about aging within the queer community through these performers? Why is this important?Aging creates a lack of visibility. Representations of aging in pop culture often lack credibility or subtlety. My intention was to show the authentic experiences of these older performers. They're not caricatures but complex, three-dimensional people who are still working through insecurities from their youth, as most of us are. But Olivia, Donna and Collette all share the gift of ignoring the judgements of others to just be who they want to be. That's empowering. Why do you think raising the visibility level of these performers is so important?Their stories explore themes of aging and self-acceptance that implicate all of us -- we're all going to be where they're at physically and mentally. I only hope that I, personally, exhibit the same grace and gusto they have. And, ultimately, I just found them fascinating both as individuals and as performers. I'm delighted to see the positive feedback from readers online. I feel privileged that the performers trusted me to document their lives. What's on the horizon for you?I'm currently working on a project about the San Francisco Night Ministry that, like the Aunt Charlie's series, will be presented as a photo series and a short film. The film will be shot by Vanessa Carr, who also shot "Beautiful By Night." In this project, I'm following Rev. Lyle Beckman, the Night Minister, as he walks the streets after dark to offer conversation and solace to those in need. He interacts with a broad range of individuals -- the homeless, the suicidal, alcoholics, sex workers, the lonely -- and their dialogues broach themes of mental illness, class and faith.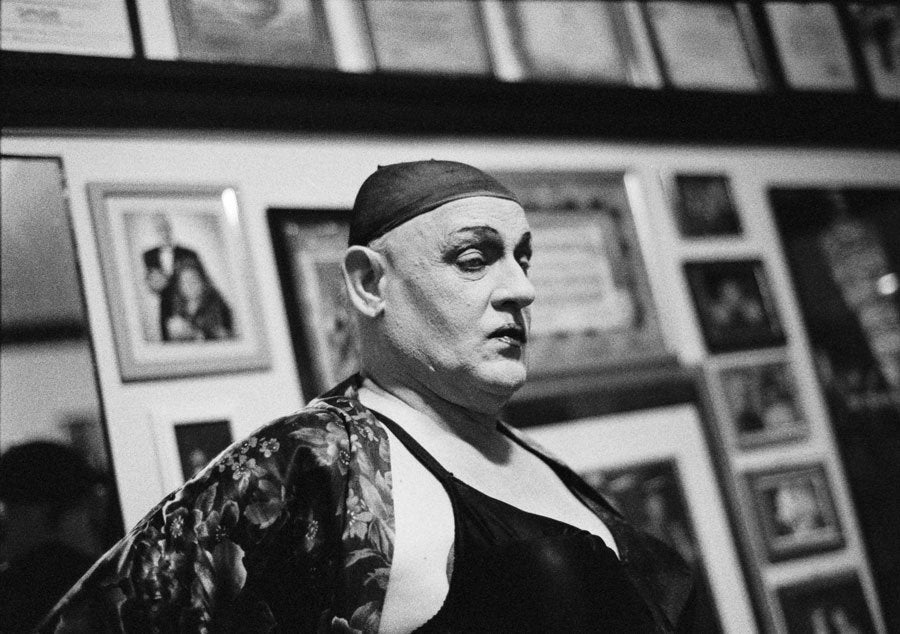 Beautiful By Night
Want to see more from James Hosking? Head here.
Popular in the Community