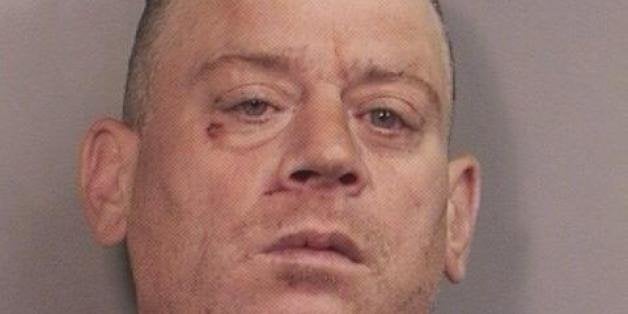 Panhandler James Howley, 46 was arrested on Sunday in Elmont for allegedly slashing a 43-year-old man with a knife after the man gave him a dollar.
NBC reports Howley took the dollar and then asked for more money when he saw additional bills in the man's wallet.
The victim refused and Howley repeatedly stabbed the man in the face, neck, chest and hands. The man then grabbed a pipe that was lying nearby and struck Howley.
Howley fled the scene after the altercation and allegedly lobbed a brick through the Smart Star Gas Station window before going to the hospital.
The victim was driven to the same hospital with serious lacerations, where he identified Howley, who was then arrested on charges of first-degree assault, criminal possession of a weapon, criminal mischief and two counts of attempted robbery.
Howley pled not guilty in court on Monday.