Anti-gay GOP Sen. James Inhofe of Oklahoma, a staunch opponent of gay marriage who once boasted on the floor of the Senate that he was "very proud" that there's never been a "homosexual relationship in the recorded history of our family," was stunned to learn that conservative GOP Sen. Rob Portman of Ohio reversed his position and announced today that he supports same-sex marriage after learning that his own son is gay. Inhofe was in fact so shocked that he could not respond to the news.
"I did not hear that," Inhofe told me on my Sirius XM radio show, with a stunned look on his face before pausing for a moment. "Again, I'm pretty surprised. I can't really respond to that. It's something I was not aware of until you mentioned it." (Listen below)
When told of the news and that Portman has spoken out about his support for marriage equality on CNN, Inhofe had positive words for Portman, while still refusing to respond and chalking it up to a "personal thing" on Portman's part.
Well, I...I think the world of Rob Portman," he said. "He's an intelligent guy. He's always been conservative on all the issues. It sounds to me like a really personal thing in his life and I'd rather not respond."
Listen to the interview with Inhofe below: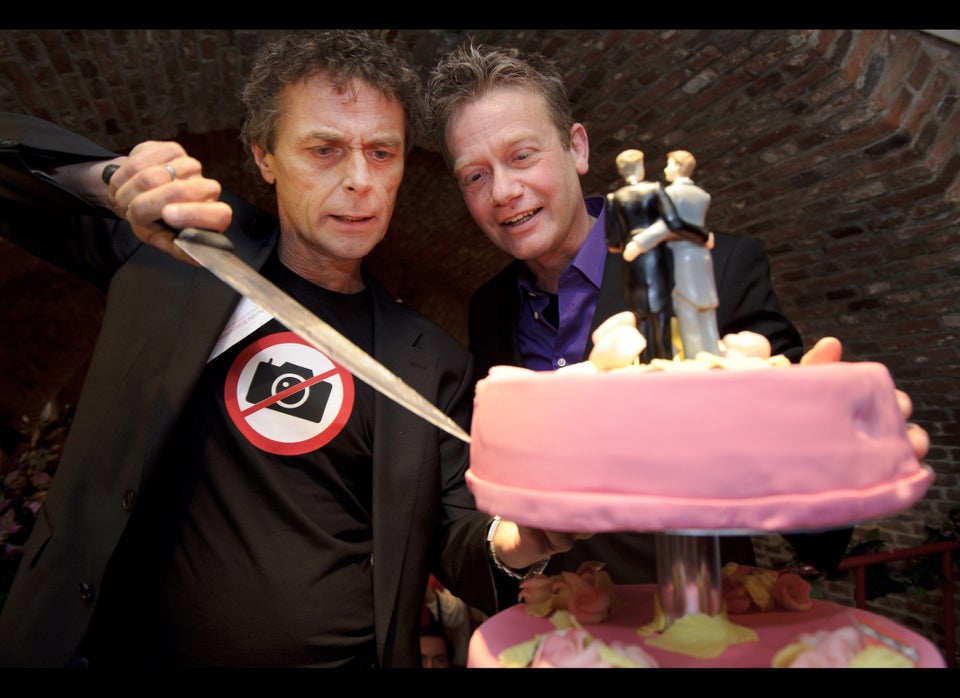 Gay Marriage Around The World
Popular in the Community