WASHINGTON -- Sen. James Inhofe (R-Okla.) said Tuesday that the gun control debate doesn't have anything to do with the families of the Newtown, Conn., shooting victims, and that the only reason those families think it does is because President Barack Obama told them it did.
Eleven family members of Newtown victims were in Washington on Tuesday, meeting privately with senators to urge them to support a forthcoming gun package that would impose tighter background checks, crack down on gun trafficking and enhance school safety measures. Speaking to a handful of reporters, Inhofe said he feels bad for those families because they're being used as pawns in a political fight.
"See, I think it's so unfair of the administration to hurt these families, to make them think this has something to do with them when, in fact, it doesn't," Inhofe said.
When it was suggested that the families of Newtown victims actually believe the gun debate pertains to them, Inhofe said, "Well, that's because they've been told that by the president."
A request for comment from a spokesman for Sandy Hook Promise, the organization created by members of the Newtown community in response to shooting, was not immediately returned.
Inhofe is one of 14 Senate Republicans vowing to filibuster the gun reform bill when Senate Majority Leader Harry Reid (D-Nev.) brings it up for debate on Thursday. Reid needs 60 votes just to begin debate on the bill.
Earlier Tuesday, Newtown families gathered with Sen. Richard Blumenthal (D-Conn.) ahead of their daylong push for gun control. None of the family members spoke to the press as they headed into the office, but Blumenthal emerged after their meeting and conveyed their feelings about the planned GOP filibuster.
"They are aghast," Blumenthal told reporters. "It is incredible and unacceptable that a filibuster should stop the vote, and that is the feeling of these families, but also of other victims, whether it's Tucson, Virginia Tech, Aurora, but overwhelmingly the majority of Americans as well who expect their government to work for them."
"What is happening in Washington D.C. if there cannot be a vote by the United States Senate?" he asked.
Before You Go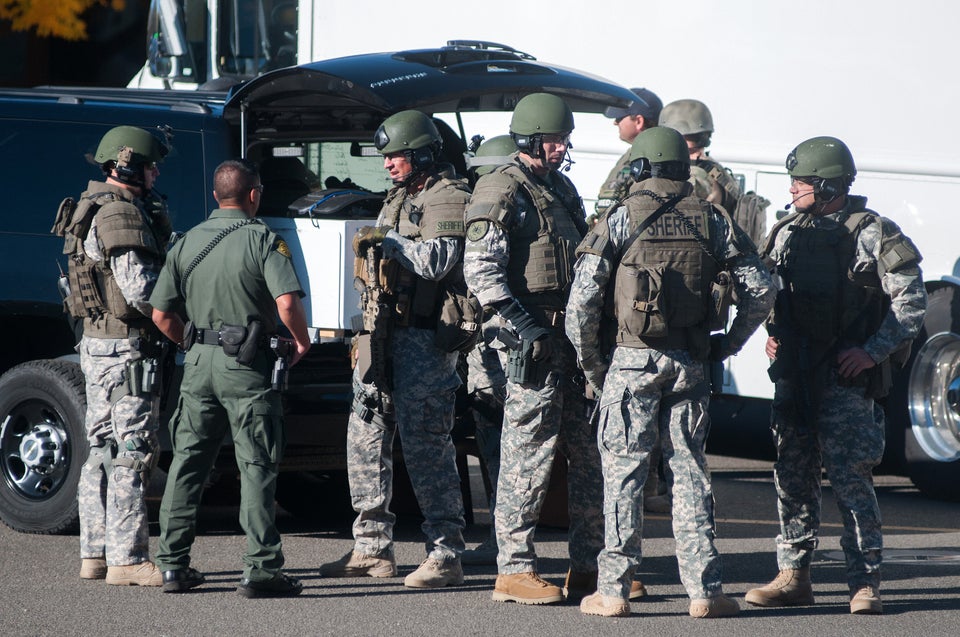 Shootings In America
Popular in the Community