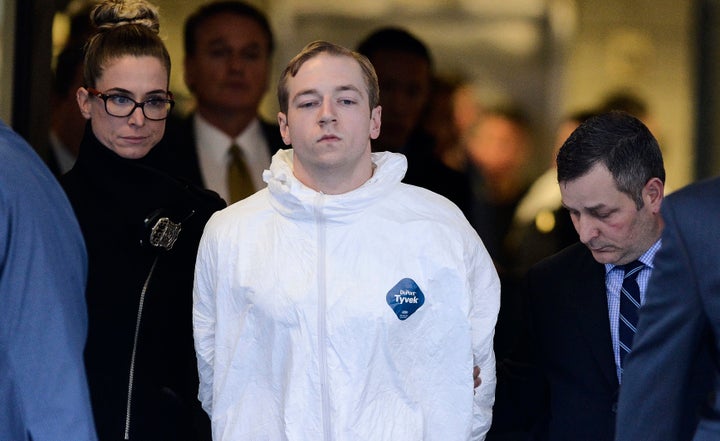 The Army veteran who fatally stabbed a 66-year-old black man in New York last week said that he carried out the crime to express his intolerance of white women dating black men and to stop them from entering interracial relationships.
"I didn't know he was elderly," Jackson told the Daily News, before suggesting that he would have rather killed "a young thug" or "a successful older black man with blondes ... people you see in midtown. These younger guys that put white girls on the wrong path."
Jackson, who is currently being held at Rikers Island, confessed to the crime last Wednesday, more than 24 hours after he struck Caughman with a 26-inch sword. He said he deliberately traveled from Baltimore to New York to carry out the crimes because it is the "media capital of the world," and that he wanted to get maximum exposure for his violent hatred toward black men. He said he had been plotting to kill black men for years.
"I had been thinking about it for a long time," Jackson told the Daily News. "I figured I would end up getting shot by police, kill myself, or end up in jail."
Jackson, who grew up in an "almost all-white" neighborhood in Baltimore and was raised by "typical liberal" parents, said his ideal society is "1950s America." He said he hoped that the bloodshed would lead white women to reject interracial relationships, even reportedly saying that their ideal response to his killings would be: "Well, if that guy feels so strongly about it, maybe I shouldn't do it."
Jackson's premeditated plans sound similar to those of Dylann Roof, who revealed that he shot and killed nine black churchgoers in Charleston, South Carolina, in June 2015 partly because he thought it would protect white women from black men.
As for Jackson, when asked about the white women who are repulsed by his racist views and actions, he responded: "That's the problem."
Before You Go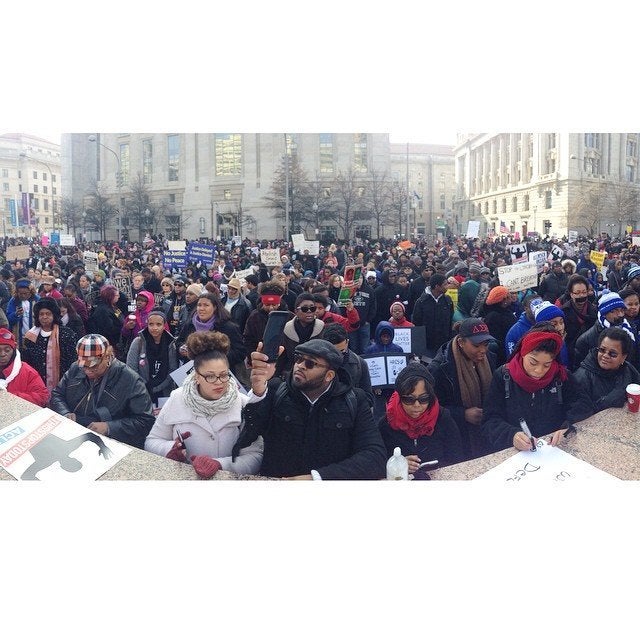 Powerful Black Lives Matter March In Washington
Popular in the Community