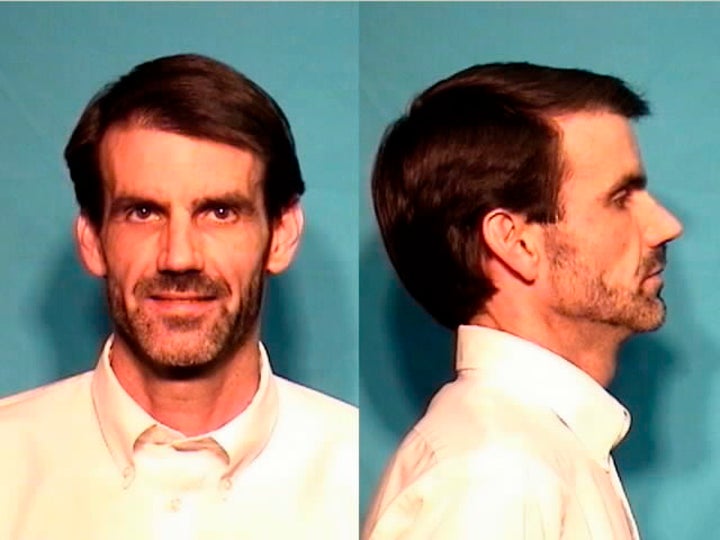 James Kraig Kahler of Missouri, on trial for allegedly murdering his estranged wife, two daughters and mother-in-law, appeared in court Monday, contending that his slain wife had left him for another woman.
The former Columbia city official is facing the death penalty. His lawyers say that he had been mentally ill for months leading up to the incident, according to the Daily Mail.
Prosecutors claim Kahlers' marriage fell apart after James tried to introduce another woman, Sunny Reese, into the bedroom for a "threesome," the paper reports.
Kansas Bureau of Investigation special agent William Halvorsen interviewed the accused murderer after his arrest. According to the Topeka Capital-Journal the Former KBI agent relayed the story James had told him to the jury:
Kahler told Halvorsen that he had a "great marriage" and a "perfect family" while the family lived in Weatherford, Texas, Halvorsen testified. Kahler also told the agent his wife had been thinking for several years about starting a lesbian relationship. Kahler said he told his wife to go ahead and try it, but he hoped he wouldn't lose her, Halvorsen said.

"I was trying to be nice about it," Halvorsen quoted Kahler as saying.
Kahler's 12-year-old son, Sean, who managed to escape the killing spree, which took place in Kansas, testified on Monday to seeing his father shoot his mother, according to Fox News.
James Kahler had also been removed from his job about four months prior to the shooting, according to Fox News.
Defense lawyers say in the months after his dismissal his mental health worsened.
Despite the evidence and testimony against Kahler, the .223-caliber semi-automatic rifle believed to be the murder weapon, has not yet been found. However, the Topeka Capital-Journal has reported that Kahler told Halvorsen during interrogations that the weapon would not be easily found, and assured him that it was safe from children.

Calling all HuffPost superfans!
Sign up for membership to become a founding member and help shape HuffPost's next chapter