Garlow specifically attacked Obama's policies on health care and marriage equality, and predicted that one day, abortion clinics will become "killing center" museums that people will tour in a fashion similar to modern-day tours of Nazi concentration camps, reports Raw Story.
He explained that he had taken people on tours of the Auschwitz-Birkenau concentration camp in Germany, prompting people to ask him, "How could this happen? Where were people? How could the church be silent?"
That's what we're going to say. Sometime there are going to be tours in the future through abortuaries — the killing centers of America — and say, "Where was the church? Where were you grandpa when this was going on? Were you silent?"
The pastor also slammed the growing acceptance and legalization of same-sex marriage:
History is going to be very kind for those who stood for one man, one woman marriage — which history has for 5,000 years until we suddenly had this epiphany, we don't need a mom and dad anymore — and history is going to be very kind for those who tried to protect babies, innocent babies in the womb.
Related
Before You Go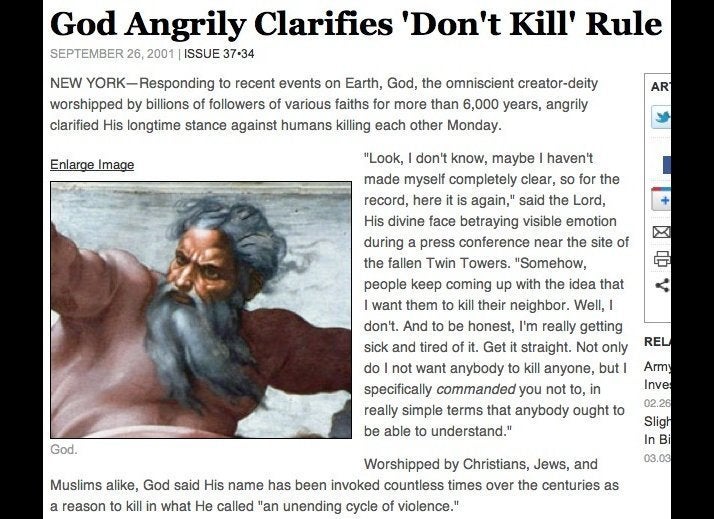 The Onion Religion News Coverage
Popular in the Community