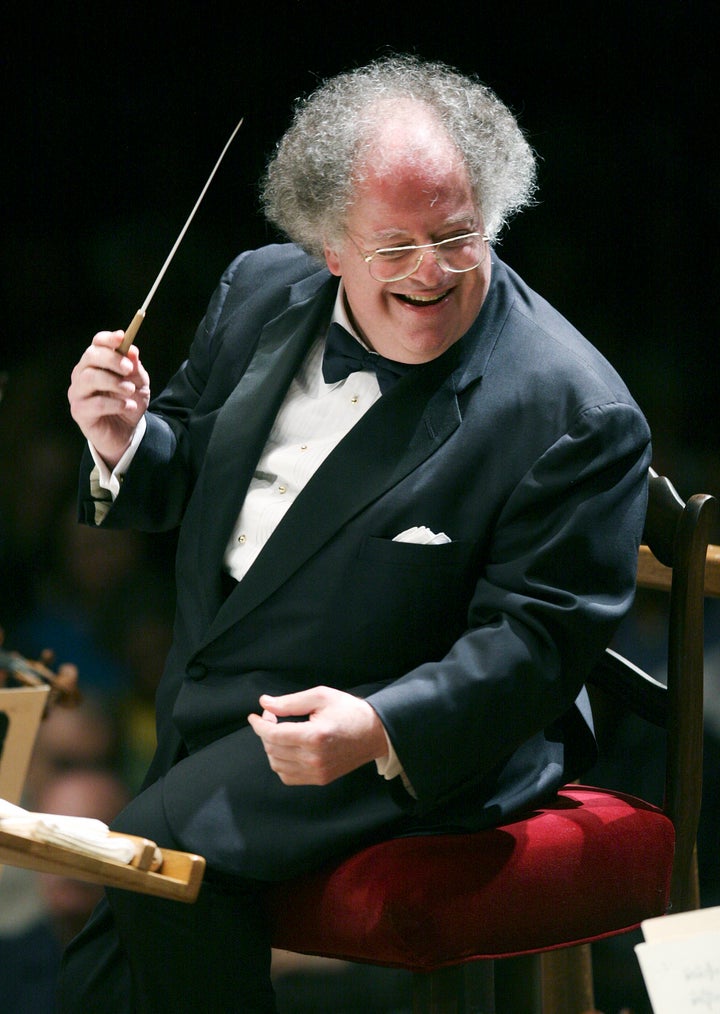 The end of an era: James Levine, the Metropolitan Opera's musical director, has canceled his fall performances.
According to the Met's press release, Levine suffered a fall last week that damaged a vertebrae and underwent emergency surgery on Thursday in New York. Levine was to begin rehearsals with the orchestra today. The accident occurred while Levine was on vacation in Vermont, as he was recovering from another back surgery.
Fabio Luisi, who made his Met debut in 2005 with a performance of "Don Carlo," will step in as principal conductor for the Met, and will take over most of Levine's scheduled performances, including "Don Giovanni" and "Siegfried." Last season, he conducted the Met's "Das Rheingold." Luisi has cancelled appearances with the Rome Opera, the Genoa Opera, the Vienna Symphony, and the San Francisco Symphony in order to accommodate the change. Levine will continue to hold his post as the Met's music director.
"While Jim's latest setback is hugely disappointing for all of us, he joins me in welcoming Fabio's larger role," said Peter Gelb, the Met's General Manager, according to the release. "I am very pleased that Fabio was able to rearrange his fall schedule, and I appreciate the understanding of those companies with whom he was scheduled to conduct."
The maestro has suffered from a variety of health problems for the past few years, forcing him to curtail the number of performances he conducted for the Met in 2010. He announced he would resign his position as the Boston Symphony Orchestra's musical director this March.
Levine debuted at the Met in 1971, since which he has conducted more than 2,500 operas, and celebrated his 40th anniversary with the company in 2010. Praised for his definitive takes on operatic classics by the likes of Mozart and Wagner, Levine also brought dissonant masterpieces like Alban Berg's "Wozzeck" and Arnold Schoenberg's "Moses und Aron" to the Met. Before a series of serious health issues, including the removal of a cancerous cyst on his kidney and surgery to his rotator-cuff following a fall from the podium in Boston, cut into his work, Levine was known as a vigorous and energetic conductor with a relentless performance schedule.
Levine is hoping to recover in time for the Met's performance of Wagner's "Götterdämmerung" in January.
Watch Levine conduct the overture to "Don Giovanni" below:
Related
Popular in the Community