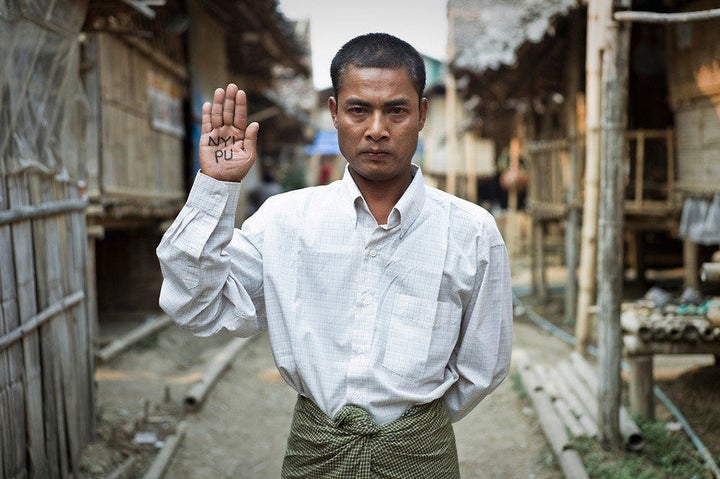 Earlier this month, the newly formed government in Burma announced that it will grant amnesty to over 6,000 prisoners previously detained in the country. This monumental declaration gives some hope to the large population of political detainees who have languished in the repressive nation's prison system.
Politicians, opposition leaders, lawyers, journalists, students and monks, the group of incarcerated individuals are the subject of photographer James Mackay's upcoming book "Abhaya: Burma's Fearlessness." Due out this November, the book will showcase portraits of 300 Burmese dissidents who served prison sentences as a result of their political activities. Student protesters, daring journalists, defiant members of the regime— all of Mackay's subjects were outspoken in their stance against Burma's military junta and suffered jail time or house arrest as a result.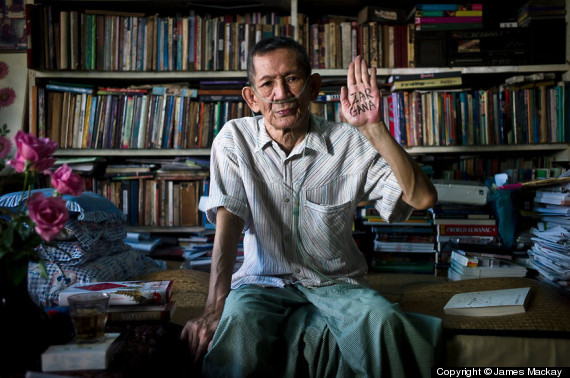 Ludu U Sein Win, one of Burma's most famous journalists, was arrested in 1967 and sentenced without trial to 13 years in prison for his political writings. (Read more about Ludu U Sein Win in the slideshow below). Copyright © James Mackay / enigmaimages.net.
The portraits feature an array of well-known and underground activists, each one holding their hand in the traditional Buddhist gesture of "Abhaya Mudra", which signifies protection, peace and the dispelling of fear, according to TIME Magazine. Written on their raised palms are the names of friends, family members or fellow activists who remain in detention today.
MacKay traveled for three years to capture his images, providing an overview of some of Burma's most celebrated human rights defenders on his blog. Scroll down to view more of his portraits and read the harrowing stories of the dissidents featured in the slideshow below.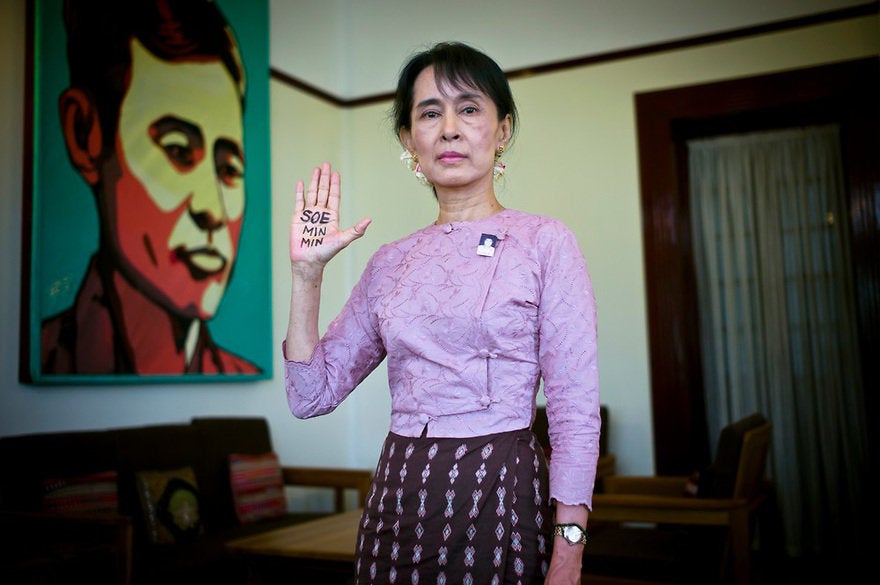 Abhaya: Burma's Fearlessness
"Abhaya: Burma's Fearlessness" is available through River Books in November 2012.
Popular in the Community