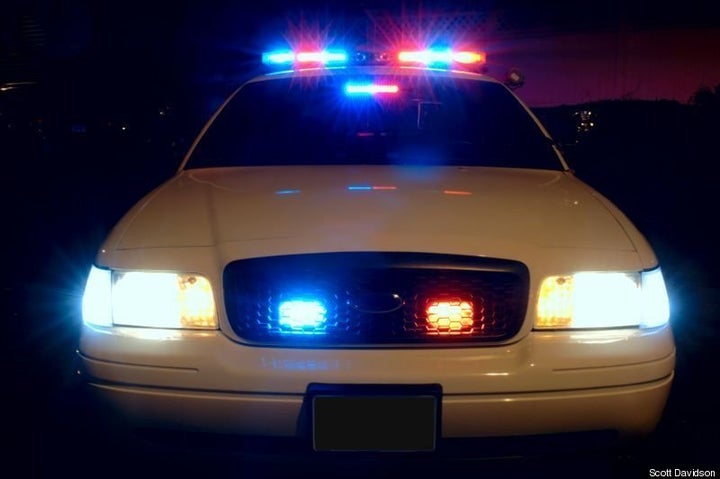 James Mandarino, the suburban police officer who was caught on tape delivering a savage beating to a suspect, was charged Thursday with official misconduct and aggravated battery.
Mandarino had followed the man, 28-year-old Ronald Bell, for around 30 seconds early on March 28th, according to the Chicago Sun-Times. Bell's tires were squealing, and as he pulled into the driveway of his Streamwood home, Mandarino emerged from his squad car with his weapon drawn.
Footage taken from the squad car's camera shows Mandarino using a Taser on the car's passenger, and then hitting Bell on the head, back and arms with a baton.
(Scroll down to watch the disturbing footage.)
The prosecutor, Assistant Cook County State's Attorney Alexander Vroustouris, told the Chicago Tribune that the victim appears to have done nothing to provoke the officer's attack. "At no time during the time period when the defendant is beating the victim with his baton does the video reflect that the victim had anything in his hands, nor does the video reflect the victim making any threatening motions toward the defendant,'' Vroustouris said. "The victim is completely compliant."
"Every law enforcement officer holds his or her powers through the public trust and this defendant's senseless act of rage against an unarmed citizen constitutes an offensive violation of that trust," Cook County State's Attorney Anita Alvarez said after the court hearing. "This conduct cannot and will not be tolerated."

Instead, it is Mandarino who faces charges. And, State's Attorney Alvarez said to the Sun-Times, more charges are still to come.
Watch Mandarino attacking Bell:
Popular in the Community