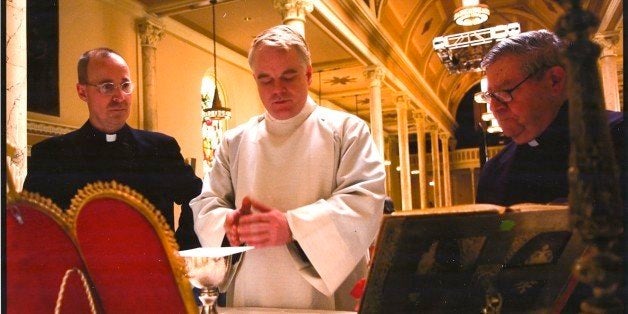 The Rev. James Martin, S.J., posted a remembrance of the Academy Award winner on Facebook today. The two met in 2005 when Hoffman was directing "The Last Days of Judas Iscariot" at the Public Theater in New York and Hoffman asked for Martin's help.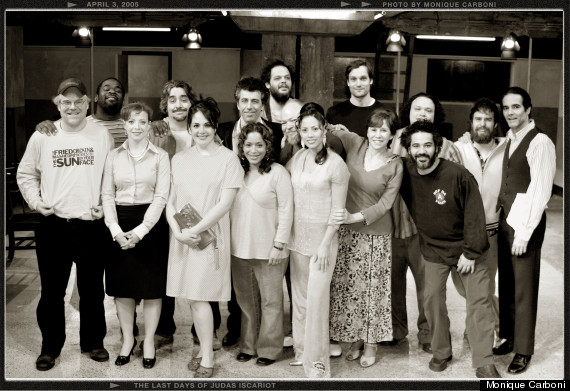 I learned a lot about humility from him. Phil treated all the actors -- well-known and not-as-well known --with the same respect and dignity. And in conversation, he would say, "I'm making a film," not, "I'm starring in 'Capote,'" which he was at the time.

From time to time, to illustrate a thorny point, or to describe the emotion that might underlie a scene, he would offer a story from his own life. "Did you ever have this experience?" Phil would ask, and recount a tale illustrating despair, or hope, or joy, or betrayal or trust.

It began to dawn on me that Phil was providing something like contemporary parables for the cast. In the Gospels, the parable is one of the primary ways in which Jesus of Nazareth communicates his understanding of elusive but important concepts.
Later, Hoffman turned to Martin to help him prepare for his role as Fr. Flynn in the movie "Doubt."
We spent a good deal of time talking about what it meant to be a priest, going to Masses at St. Ignatius Loyola Church in New York, and even spending time practicing celebrating Mass. (After one Mass, I took him up on the high altar so that he could get a sense of what the priest would have seen in the early 1960s.)
Martin watched some of the filming of Doubt and, when he saw the restrained way Hoffman was preaching in front of the cameras, Martin gave the actor the direction to "preach to the back rows." However, when Martin saw how it came out in the film, he realized that his advice of a louder sermon wouldn't have worked, prompting his sister to remark, "That's why he is the Oscar winner, and you're the Jesuit."
According to Martin, Hoffman called himself a Christian believer, was an admirer of Jesus and someone who prayed. Martin told The Huffington Post, "He was a lovely soul and it was a grace to know him."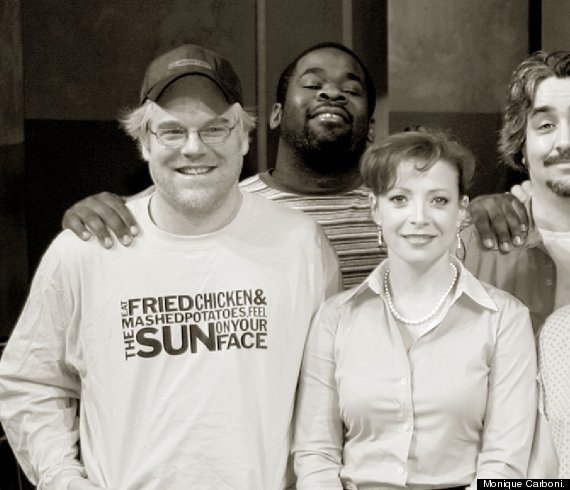 During "The Last Days of Judas Iscariot" the entire cast was given t-shirts emblazoned with the definition of heaven offered by one of the show's characters, which read "Heaven is a place where you can "Eat Fried Chicken and Mashed Potatoes and Feel the Sun on Your Face.'"
On Facebook, Martin offered these final words on his friend Phil: "May he rest there (heaven), in eternal peace."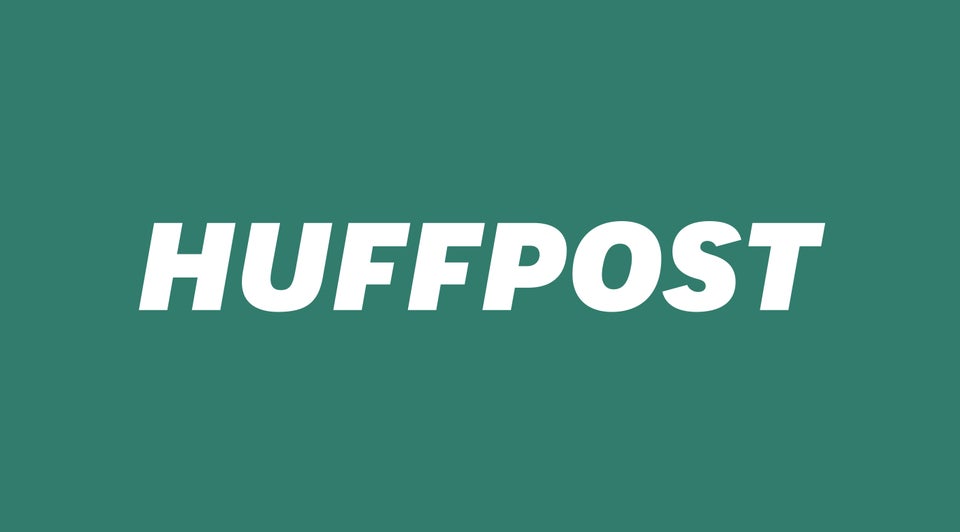 Philip Seymour Hoffman Dead: Greatest Big Screen Performances
Popular in the Community