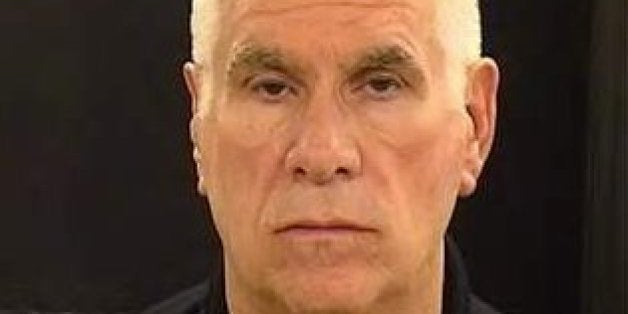 A Cleveland, Ohio pastor was missing from Sunday's Mass after allegedly soliciting sex from a park ranger.
The park ranger, who was in civilian clothes, says he was waved over by the pastor. When he approached and asked what McGonegal was doing, the pastor told the ranger he was "cruising," a common term used to suggest he was looking for sex, according to the incident report.
McGonegal, who did not know the man was a park ranger, was allegedly "actively rubbing his genitals with his hands over his pants" as the two men spoke. The pastor first expressed concern over the number of people who had been busted in the past for soliciting sex in the park, but then asked if he could pay the ranger $50 to help him "get off," the report says.
The pastor is accused of then unzipping his pants and presenting his penis to the ranger. At that point, the ranger informed McGonegal that he was under arrest.
After placing the man under arrest, McGonegal allegedly told the ranger that he was HIV positive. A search of his car revealed "three sexual devices, commonly referred to as 'cock rings,'" the report says. One of the rings was wrapped around a bottle labeled "Pig Sweat," a harmful intoxicant that McGonegal said he would sniff to get a "buzz." The ranger described the bottle's logo in the report as having "a pig/man wearing buttocks-free chaps."
McGonegal was being held in the Cleveland City Jail, but was released Saturday after posting bond, according to NewsNet5.
He is charged with soliciting sex after positive HIV test and indecent exposure.
McGonegal has been the pastor of St. Ignatius church since the 1980s, and has been a priest since 1971.
BEFORE YOU GO
PHOTO GALLERY
Priests And Sexual Abuse