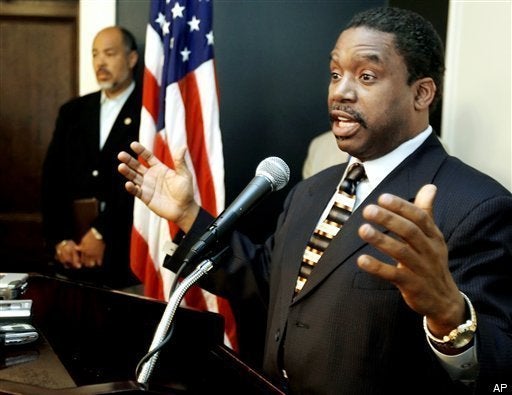 State Senator James Meeks, a reverend at a South Side church and a candidate for mayor of Chicago, was trying to talk about his education policy yesterday.
Instead, during a forum on WVON radio, he wound up making another round of controversial comments about race. (Scroll down to watch.)
Meeks was talking about the city's programs designed to benefit minority- and women-owned enterprises, which mandate that a certain share of city contracts go to such businesses.
"I think that the word 'minority,' from our standpoint, should mean African-American," Meeks said, as reported by FOX Chicago. "I don't think women, Asians and Hispanics should be able to use that title. That's why our numbers cannot improve, because we use women, Asians and Hispanics, who are not people of color, who are not people who have been discriminated against."
Later, when asked to clarify, he said that the City Hall programs should only stop their set-asides for "white women."
This is not the first time Meeks has raised a stir with some racially motivated remarks. A fiery sermon he gave at his Salem Baptist Church several years ago likened Mayor Daley to a "slave master" and called some black elected officials "house n*****s" who "are gonna fight you to protect that white man."
Meeks has also struggled with remarks he made about homosexuality, describing it as "an evil sickness" in 2006. During the campaign season, he's sought at leaset publicly to make amends with the gay community, though he continued to vote against a civil unions bill in the state legislature.
Watch Meeks on affirmative action:
Related
Popular in the Community