For some of us, the word "playground" conjures images of slides, swings, sand boxes and monkey bars. However, for kids living in the West Bank, recess looks very different from those attending school at a prep school in the United Kingdom, or in Sierra Leone. From the structures and grounds beneath their feet to the uniforms draped across their bodies, there are infinite particularities embedded in the idea of "free play."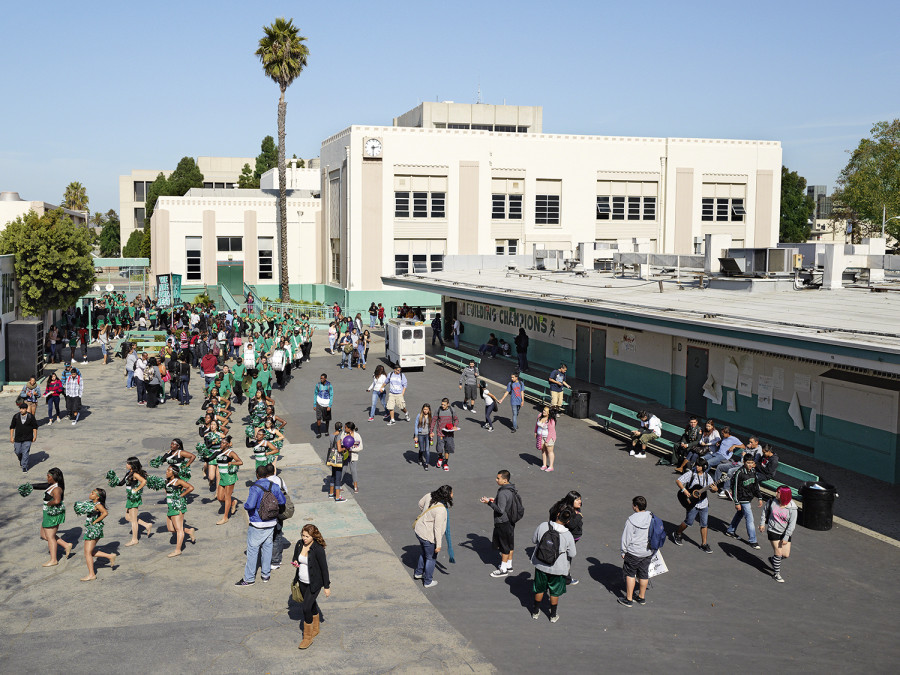 Inglewood High School, Inglewood, California © James Mollison
Photographer James Mollison gives us a glimpse of the many ways children let loose in his photography book, and accompanying exhibition, Playground. Capturing tableaux of recreation in locales including Argentina, Bhutan, Bolivia, India, Italy, Japan and Nepal, Mollison captures a vivid snapshot of the differences and similarities involved in using one's imagination, letting loose and messing around before the bell rings.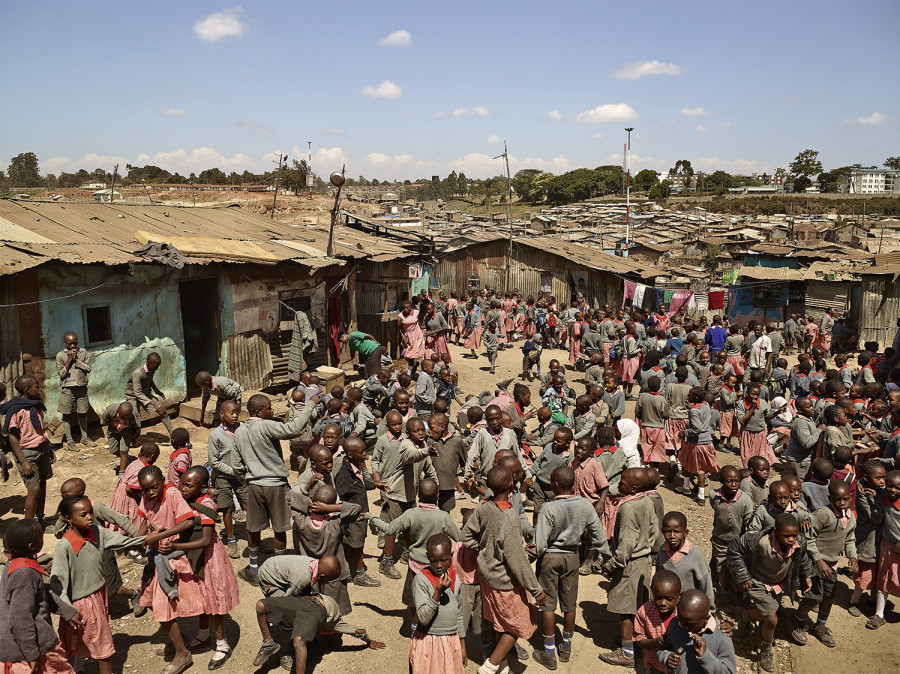 Valley View School, Mathare, Nairobi, Kenya © James Mollison
The photos recall the scenes of fun, embarrassment, relaxation, disappointment and anxiety that plague the playground for a growing brain. Although, in retrospect, the notion of playtime tends to acquire a rose-colored glow, Mollison reminds us of the intensity and calamity that often occurred between classes. The photographer set up his camera during school breaks, capturing multiple frames and then collapsing them into a single composite image, in which a constructed "play narrative" is created.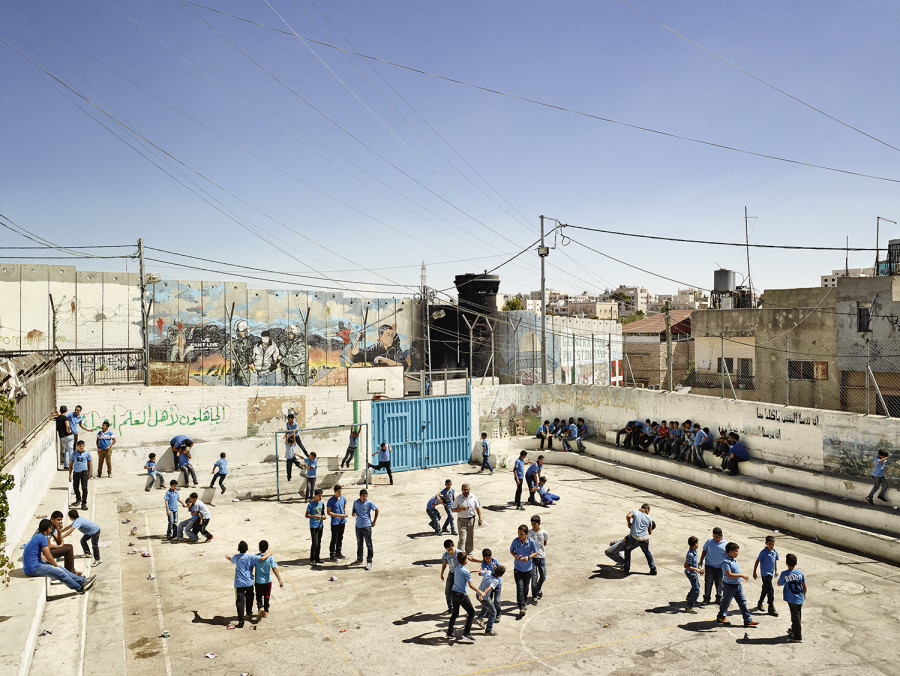 Aida Boys School, Bethlehem, West Bank © James Mollison
The photos also notably capture a diverse array of children from wealthy and impoverished institutions, in both middle and high school. In Bhutan, children donning floor-length red robes frolic amongst large dogs in a green field, while in Kenya children in uniforms swarm amidst a shantytown. In Tel Aviv students don military uniforms, while in Massachusetts they wear plaid skirts and polo shirts. At once a meditation on inequality and a visual journey back in time, the book, published by Aperture, reveals the serious ramifications of playtime.
Playground is available for purchase at Aperture.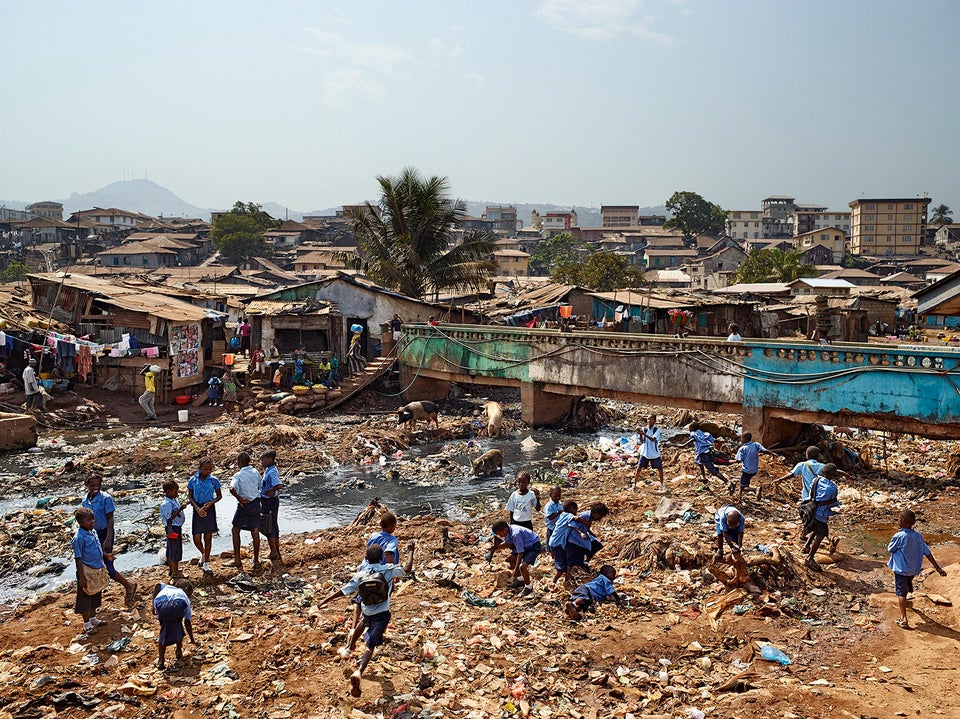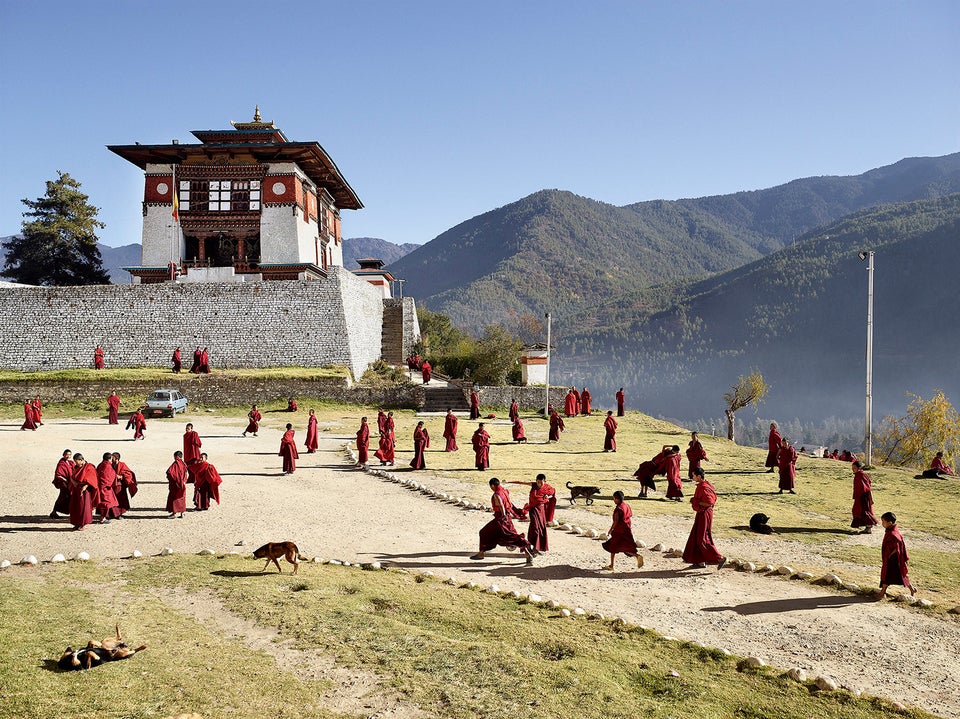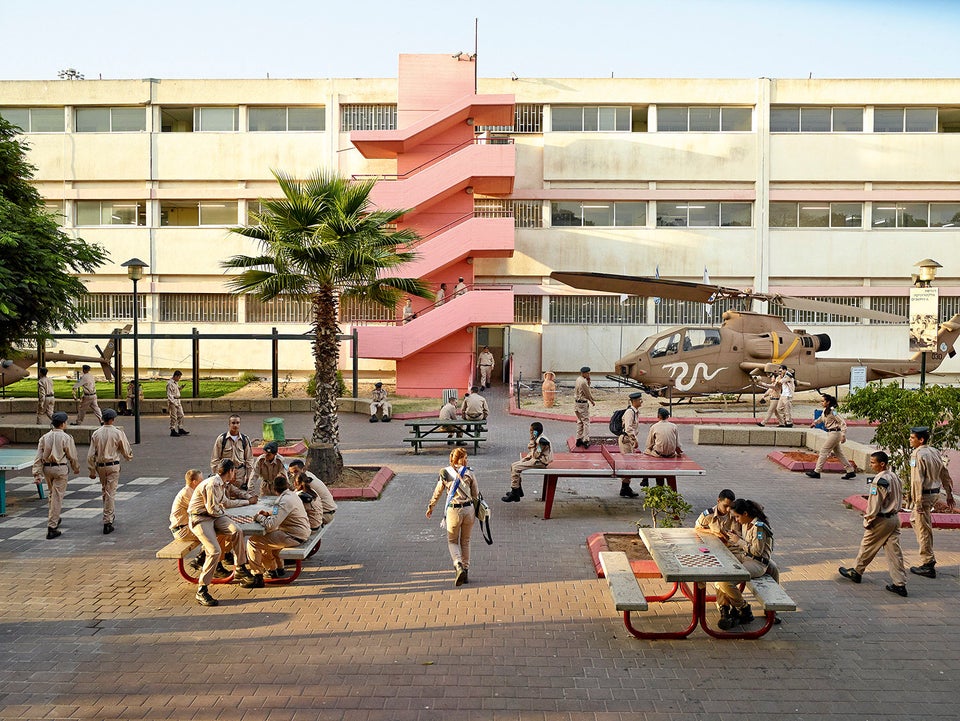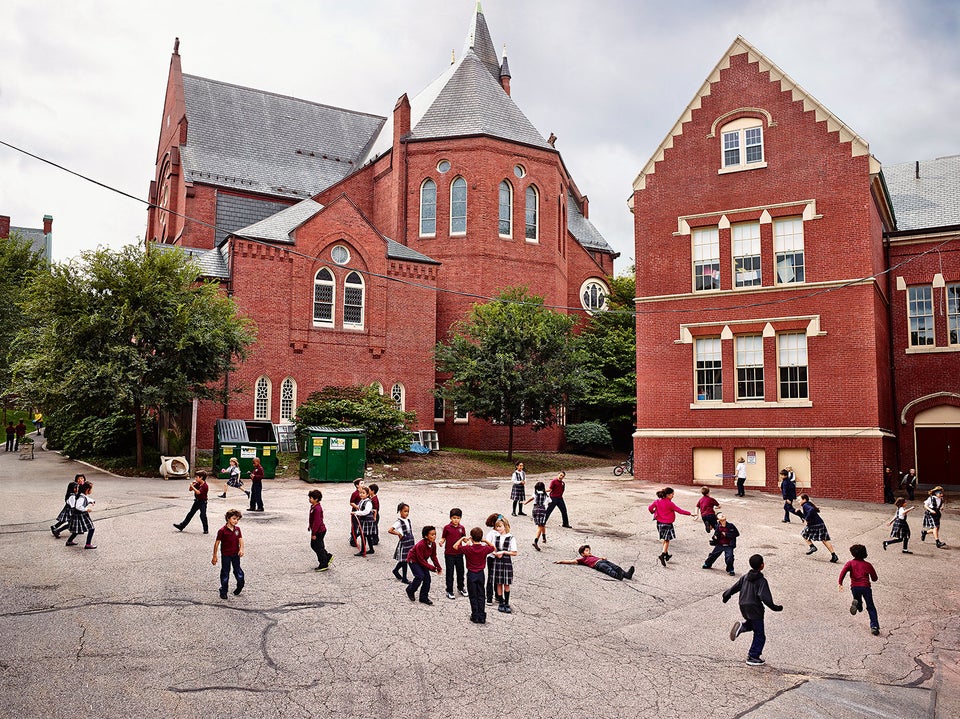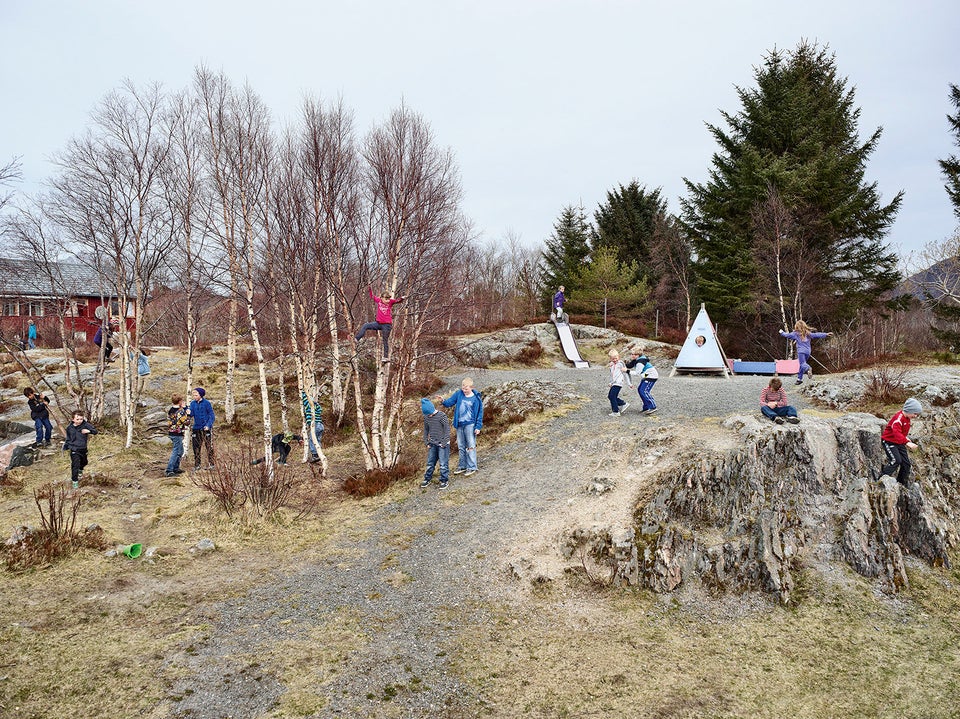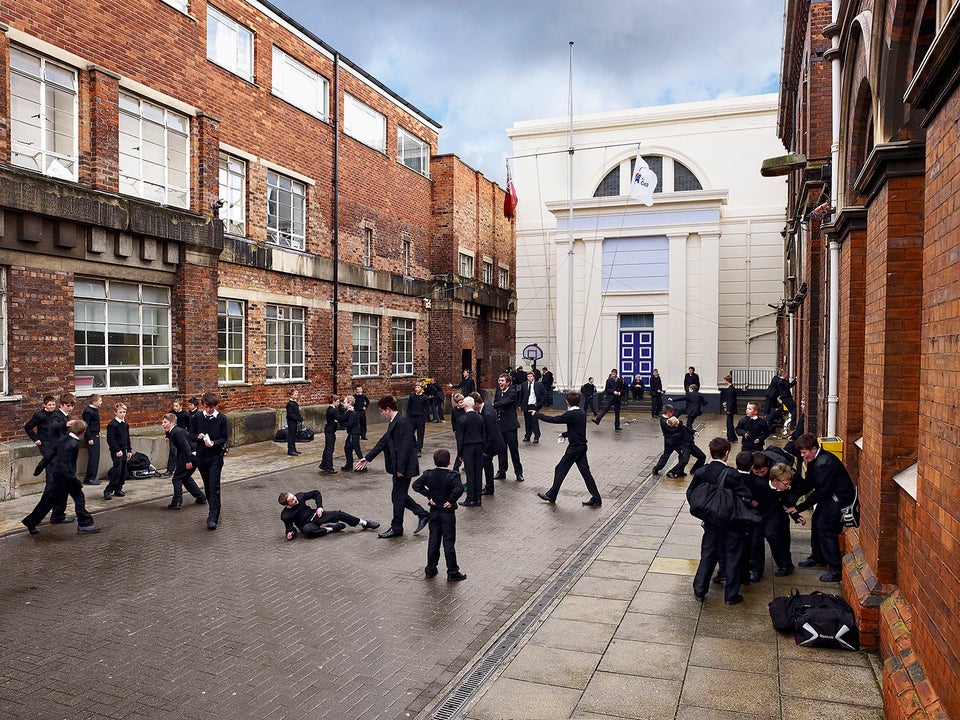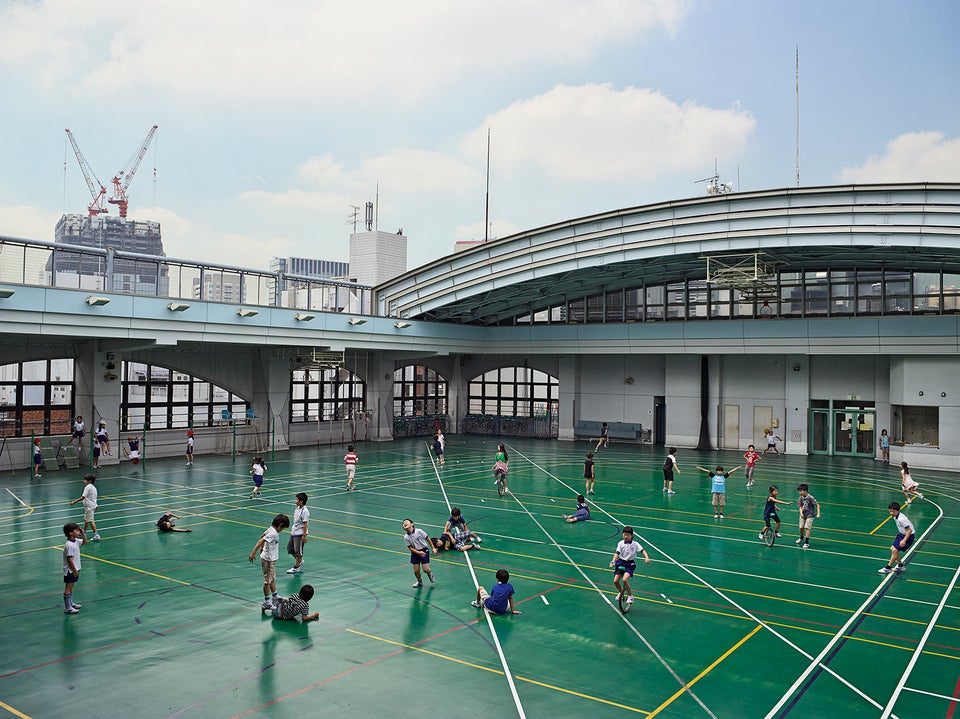 Related
Before You Go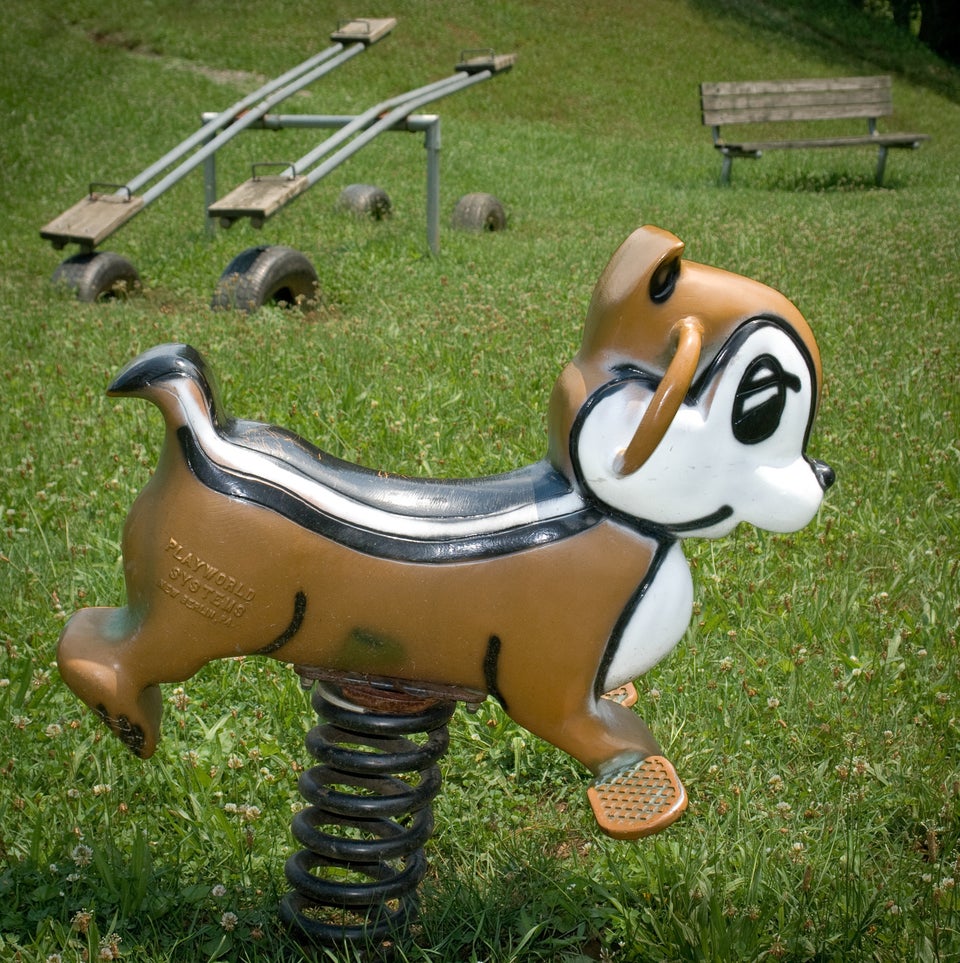 Once Upon A Playground
Popular in the Community