Police in Louisiana say that James Mouton, 26, rode his horse into a bar, roped a man with a lasso and tugged his tied up target around the parking lot, according to KETK.
Mouton entered the bar just after midnight Tuesday, which, to be fair, is called the Cowboy's Saloon. After a few too many drinks, Mouton left outside the Scott, La., establishment, unloaded his horse from his vehicle, mounted it and returned to the bar.
Customers initially guided Mouton back outside, but he returned a short time later. Authorities described Mouton as "highly intoxicated," according to the Smoking Gun.
WAFB explains what happened during his second visit:
A concerned patron of the bar escorted Mouton and his horse out of the bar. Once he was outside, reports say Mouton roped a 47-year-old man with a lasso and dragged him through the parking lot.

Police say Mouton then rode the horse to his parent's house and walked back to the bar. Police found him after his attempt to hide.
Mouton is charged with battery, public intimidation, and horsing around (officially described as disturbing the peace).
Related
Before You Go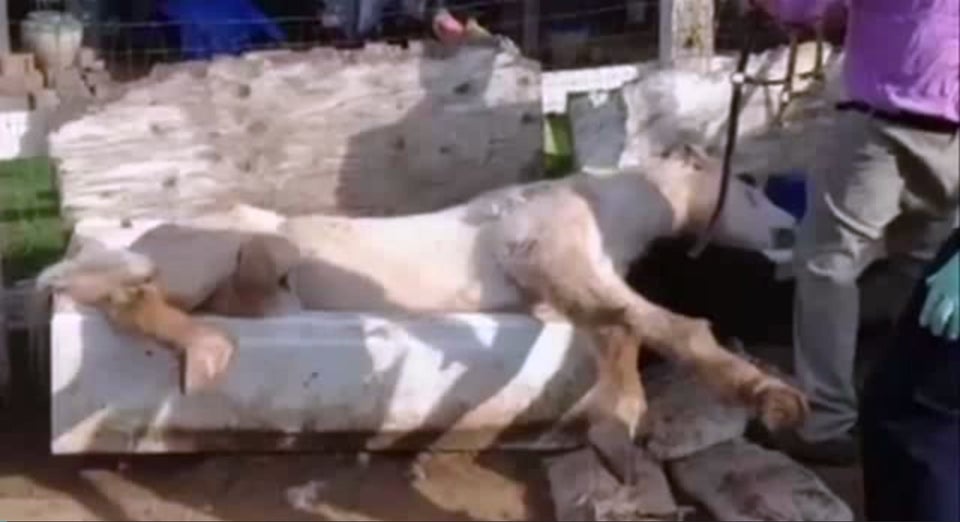 Animals In The News
Popular in the Community