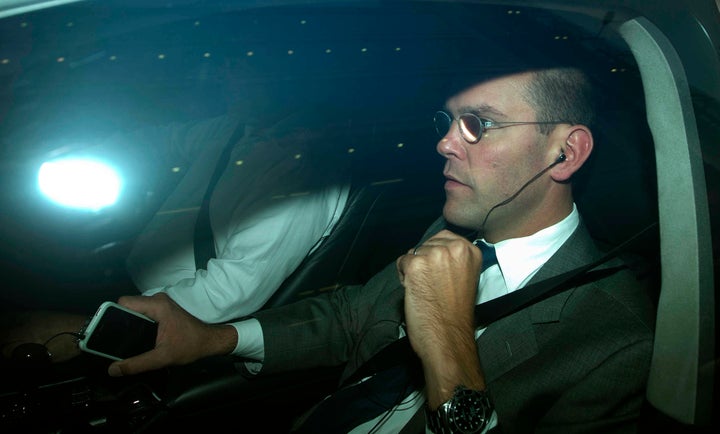 James Murdoch was accused on Thursday of misleading Parliament about his knowledge of phone hacking at the News of the World by the paper's former editor and top lawyer.
Colin Myler, the former editor, and Tom Crone, the former lawyer, issued a statement on Thursday contradicting one of Murdoch's key claims in his testimony before Parliament on Tuesday: that he had signed off on huge payments to footballer Gordon Taylor without knowing why he was doing so.
Murdoch said that his lawyers had simply advised him that News Corp. was likely to lose if the Taylor lawsuit—which accused the paper of hacking his phone—went to court, and that he had authorized the company to pay Taylor hundreds of thousands of pounds as a way to end the suit, even though he did not know why, exactly, News Corp. was in such a compromised position.
But Myler and Crone issued a statement saying that they had shown Murdoch an email from Glenn Mulcaire—the private investigator who was jailed for phone hacking in 2006—to the paper's then-chief reporter, Neville Thurlbeck. The email purportedly shows transcripts of 35 of Taylor's phone messages—clear evidence of criminal activity. Murdoch denied having known about the email in his testimony to Parliament.
"Just by way of clarification relating to Tuesday's CMS Select Committee hearing, we would like to point out that James Murdoch's recollection of what he was told when agreeing to settle the Gordon Taylor litigation was mistaken," the statement read. "In fact, we did inform him of the "for Neville" email which had been produced to us by Gordon Taylor's lawyers."
Murdoch issued a statement saying, "I stand behind my testimony to the Select Committee."
If Myler and Crone are proved to be telling the truth, then their statement is deeply troubling for Murdoch. At best, he will have been found to have forgotten key evidence of serious, widespread criminality at a company he was in charge of. At worst, he will have deliberately misled the House of Commons.
UPDATE: On Friday, political pressure increased on James Murdoch about his disputed testimony. British Prime Minister David Cameron spoke about the issue, saying, "Clearly, James Murdoch has got questions to answer in Parliament." And Tom Watson, the pugnacious Labour MP who has been a dogged critic of News Corp., told the BBC that the matter "the most significant moment of two years of investigation into phone hacking," and said that, if Murdoch was proved to have given inaccurate testimony, "it means the police have another investigation on their hands."