 * Murdoch attended strategy meetings for months - source
* News comes after UK clears BSkyB of links to hacking
By Ronald Grover and Liana B. Baker
Sept 20 (Reuters) - James Murdoch will be given more responsibility over News Corp's U.S. television operations more than a year after he became a central figure in the company's telephone hacking scandal in the UK, two sources familiar with the matter said.
News of the promotion comes on the heels of a ruling earlier on Thursday by a UK regulator that appears to have cleared pay-TV company BSkyB of any connection to the scandal that tainted News Corp last year.
The 39-year-old son of News Corp chairman Rupert Murdoch will be given a larger, more operational role in the Fox Networks Group, which oversees Fox's broadcast network and its cable channels that include FX, National Geographic and Fox sports channels, according to two people with knowledge of the move.
The Fox News channel will continue to report to Roger Ailes, who also oversees the Fox Business channel and Fox's local TV stations.
The sources did not know what Murdoch's exact title would be because the details were still being hashed out. It is expected that Peter Rice, who was promoted in July to chairman and chief executive of Fox Networks Group, will remain in his role. The Financial Times, which was the first outlet to report the news, said Rice would report to Murdoch.
Murdoch, currently Deputy Chief Operating Officer at News Corp, had been attending strategy meetings for the cable networks in Los Angeles for months, said one person with knowledge of the meetings, although he continued to live in New York City.
A Fox spokeswoman declined to comment.
The younger Murdoch's promotion was delayed for months while UK regulator Office of Communications, known as Ofcom, investigated whether News Corp was an appropriate owner of BSkyB and whether Murdoch was an appropriate director. It ruled on Sept. 20 that News Corp's 39 percent owned British Sky Broadcasting satellite operation was "fit and proper" to continue to hold a broadcast license. (For more on the Ofcom report see:.
Murdoch was in charge of News Corp's British newspaper arm when the hacking scandal exploded last year at the News of the World tabloid. He was also a former chief executive and chairman of BSkyB.
But the report also criticized James for not properly investigating hacking allegations at the newspaper group.
"In our view, James Murdoch's conduct in relation to events at News Group Newspapers repeatedly fell short of the exercise of responsibility to be expected of him as CEO and chairman," the report said.
Rupert Murdoch relented to pressure from investors to split up the company's newspapers and publishing from the entertainment arm to boost valuation of the entertainment assets, which were being discounted because of their association with the struggling newspaper business. The split is expected to be completed in 2013.
There has been much speculation in recent months about how News Corp would cram all of its executive talent into the new entertainment company following the split.
News Corp shares closed 14 cents higher, up 0.5 percent, at $25.02 on Thursday.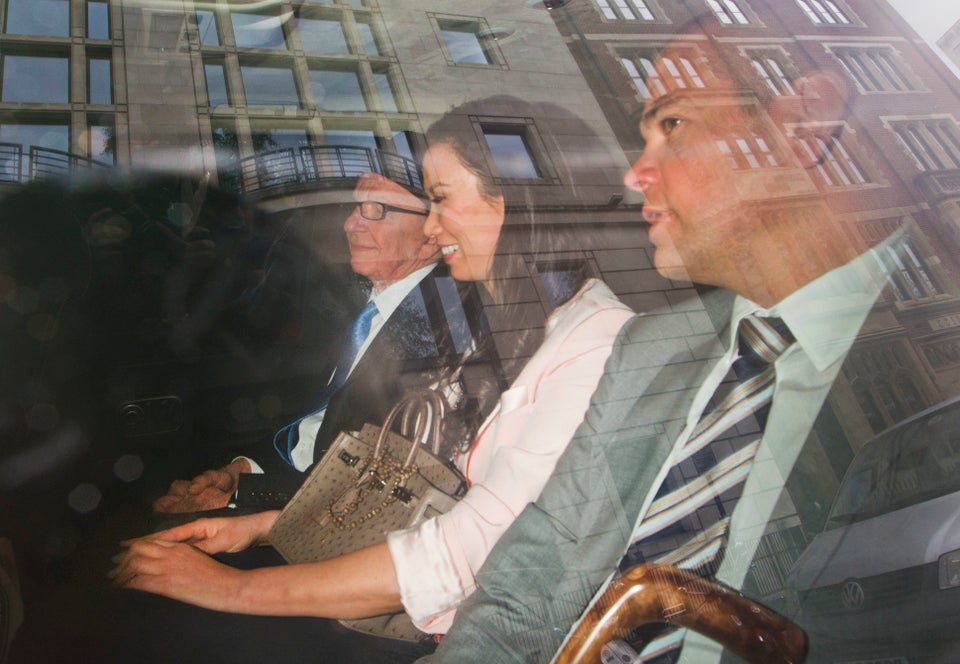 The Murdochs
Popular in the Community