James O'Keefe's Project Veritas group released its latest video on Monday, this time recording former U.S. Attorney James Letten calling the conservative activist a "nasty, little cowardly spud."
O'Keefe and his team confronted Letten, formerly a prosecutor for the Eastern District of Louisiana, at Tulane University in New Orleans last month. Letten's office prosecuted O'Keefe and three others in 2010 for posing as a phone crew in order to enter the office of Sen. Mary Landrieu (D-La.).
As New Orleans' WWL reported in July, O'Keefe first attempted to contact Letten at his home, where he spoke to the former prosecutor's wife. He then went to Tulane's campus, where Letten is an assistant dean.
"You went to my house, you terrorized my wife, you're violating federal law, you're trespassing, you're a nasty little cowardly spud," Letten said in the video captured by O'Keefe. "All of you, you're hobbits. You are less than I can ever tell you. You are scum. Do you understand?"
The university banned O'Keefe following the confrontation.
O'Keefe's tussles with Letten go back to the 2010 case involving Landreiu's office. The Times-Picayune reports:
O'Keefe and three others eventually pleaded guilty in federal court to entering property belonging to the United States under false pretenses.

O'Keefe said he and his cohorts were trying to investigate complaints that constituents calling Landrieu's office couldn't get through to criticize the Democrat's support of President Obama's health care bill.

Letten, a Republican nominated as U.S. attorney by President George W. Bush, had recused himself from the Landrieu case because the father of one of men involved in the Landrieu caper was a federal prosecutor Letten knew.
Before You Go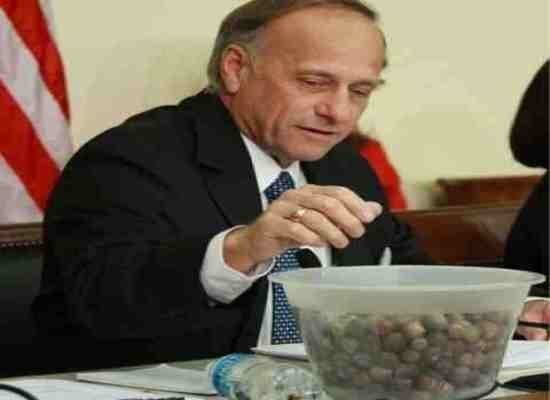 More Crazy Examples of Congressional Theatrics
Popular in the Community