James Purefoy presumably wasn't drawing on life experience for his last major American TV role, the messianic serial killer Joe Carroll in The Following. It's a different story with Hap and Leonard, the new Sundance TV series that launches at 10 p.m. ET Wednesday.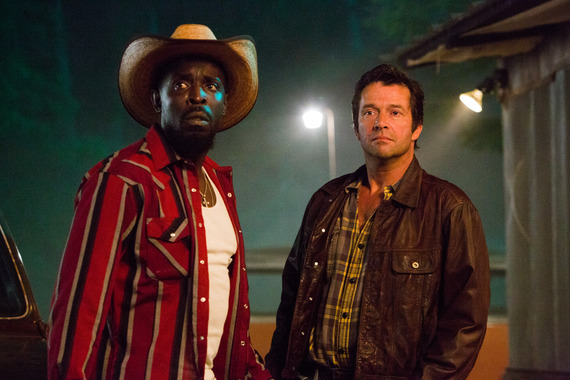 Purefoy plays Hap Collins, a middle-aged man who hasn't gotten over his ex and is now meandering aimlessly through life alongside his best friend Leonard Pine (Michael K. Williams) (above).
"I grew up with a lot of men like Hap," says Purefoy, though they didn't all have Hap's specific backstory.
Hap did jail time in his youth for refusing military induction during the Vietnam War. Leonard did serve and returned with a simmering rage.
They're earning a few dollars pruning roses when one day they stumble onto an opportunity to make bigger money, like $100,000. This opportunity may not be legal, but it may not entirely illegal, either, and they decide to go for it.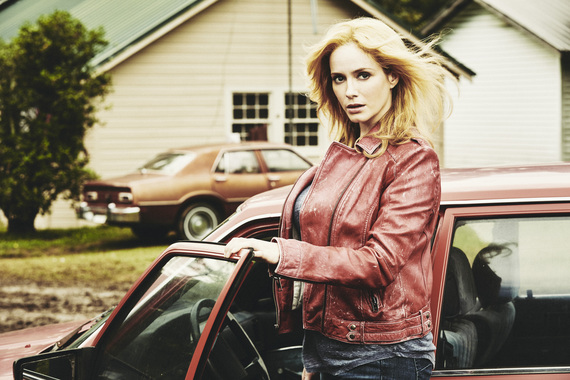 Complicating things more that slightly, this puts them in league with Trudy (Christina Hendricks) (above), who is Hap's aforementioned ex.
That's the basis setup for Hap and Leonard, a six-part series based on characters created by novelist Joe R. Lansdale.
Hap's byplay with Trudy, whom Leonard deeply distrusts, forms a running undercurrent, and the TV show, like the novels, includes rich veins of humor. Hap and Leonard at times generates Dukes of Hazzard-level slapstick.
Purefoy says it all fits.
"Hap is in his 40s now and life hasn't really happened for him," Purefoy says. "That feeling impacts a lot of Americans. You were always told that if you worked hard, you would get somewhere. But so many people feel they have worked hard and they have nothing to show for it.
"So they have a lot of anger. What happened to that dream?"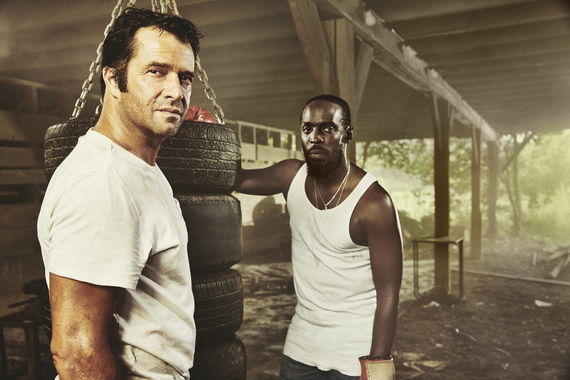 Nor is it just an American frustration, Purefoy says, because he also met many Haps in the working-class British town where he grew up.
"They'd go to the pub on Friday nights at the end of the week," he says. "They'd always have some get-rich-quick scheme, because that was all that was left."
Yet even the scope of those dreams had been worn away by the disappointments, he suggests.
"Hap and Leonard aren't doing all this for millions," he says. "It's $100,000."
Not that the story is about money.
"It's about exploring the relationships, who these people are," says Purefoy. "How do they know each other? Why are they involved? What happened?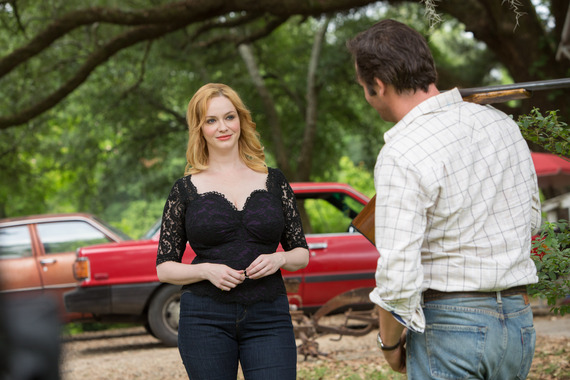 "We know Trudy broke Hap's heart. He thought it would have a different ending. We all do. That hope never dies.
"So it's a story about where you're trying to get to, where you've been, what makes you the person you are."
Viewers will need some patience to figure out who Hap is, partly because he doesn't really know himself. He also camouflages himself with a steady stream of protective banter, particularly with Leonard. Some of their exchanges may startle viewers not used to a language so laced with apparent insults.
"When people know each other as well as Hap and Leonard, they do that," says Purefoy. "It tells us about their relationship.
"I talk to Mike [Williams] the same way off-camera. We've known each other a long time."
They also worked together before, in the 2009 NBC summer series The Philanthropist.
"When that ended, we both wanted to work together again," he says. "We felt like we had unfinished business.
"Mike's the one who got me this gig. I ran into him and he said he was working on this TV show and I ought to check it out. So I looked at the part and here I am."
Purefoy says there will be an ending after six episodes, though he doesn't say what or how much of an ending. The Hap and Leonard books were a series, so the possibility of a continuation would seem to remain open.
"But I like the way this plays," says Purefoy. "It's like a six-hour movie. It's a beguiling piece of theater."
REAL LIFE. REAL NEWS. REAL VOICES.
Help us tell more of the stories that matter from voices that too often remain unheard.