Sometimes a simple story can be life-changing.
That's what happened to James Robertson, a 56-year-old man from Detroit who walks 21 miles to and from work each day. The Detroit Free Press first covered the tale of Robertson's grueling commute, explaining that he leaves his home at 8 a.m. and does not return until around 4 a.m. Because Robertson can't afford to own and maintain a car in the Motor City on his $10.55-per-hour salary, he must rely on public transportation, rides from good samaritans and his own two feet to get him where he needs to go Monday through Friday.
Evan Leedy, a student at Detroit's Wayne State University, set up a GoFundMe account to help raise money to buy Robertson a car. It began with a simple goal of $5,000 and skyrocketed to over $200,000 from thousands of people after Robertson's story was picked up by media outlets around the world.
"I am just so stunned," Robertson told People magazine Tuesday. "Who would have thought that just a simple walk would have turned into this? I would have told you that you were crazy a few days ago ... I am taking this as a sign that it's time I start driving again," he said. "And getting more than two hours of sleep a night."
Robertson's girlfriend, Tanya Fox, echoed a similar shock.
"He's kind of a private person, doesn't bother anybody. He's the kind of person you can depend on. He's a good man," she told the "Today" show about the response to Robertson's story. "We're both elated and he's overwhelmed. He didn't think something like this would even happen to him."
His work ethic and spirit are truly inspiring. Robertson doesn't complain and he manages to have perfect attendance at work.
"I set our attendance standard by this man," Todd Wilson, the plant manager at Schain Mold & Engineering, told the Detroit Free Press. "I say, if this man can get here, walking all those miles through snow and rain, well I'll tell you, I have people in Pontiac 10 minutes away and they say they can't get here — bull!"
"I do it with no excuses," Robertson told CBS News. "If you want something, you've gotta go out and get it ... You better go ahead and do it because your girlfriend don't want to hear it, your coworkers don't want to hear it and you got to get up and do it again the next day."
"I'm a Ford fan. I remember the Taurus," he said. "They look comfortable, nothing fancy. They're simple on the outside, strong on the inside — like me."
Related
Before You Go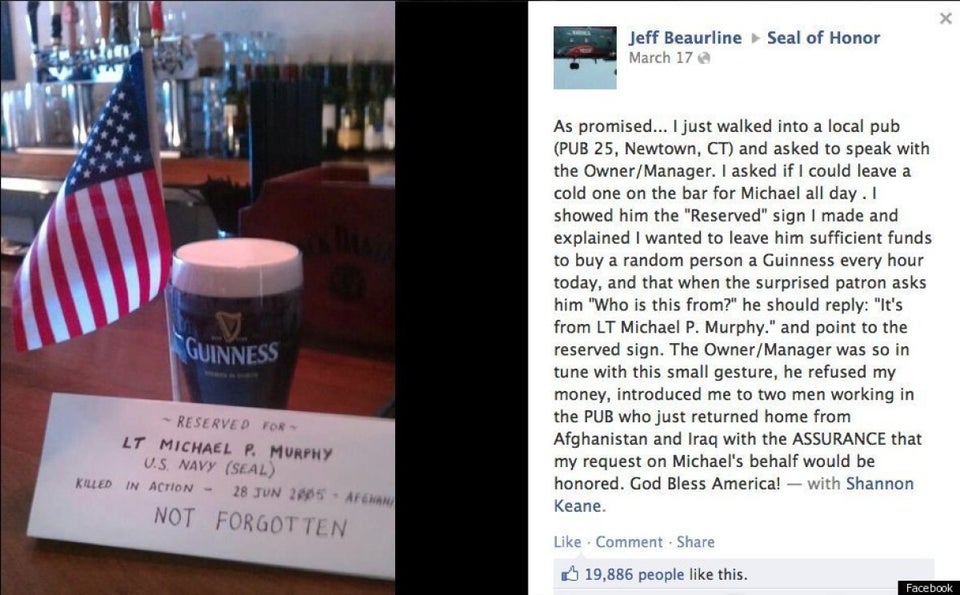 Random Acts Of Kindness
Popular in the Community