 The Justice Department argued that Fox News reporter James Rosen's emails should be monitored for an indefinite period of time, even in the absence of being able to bring charges against him, according to court filings unearthed by The New Yorker's Ryan Lizza.
The revelation demonstrates the vast power that the Justice Department used against the journalist, who drew attention for publishing an article on North Korea's nuclear plans. The DOJ request also adds another dimension to previous reports that the Justice Department tracked Rosen's telephone records and his movements in and out of the State Department and with his alleged source, Stephen Jin-Woo Kim, a former State Department adviser.
U.S. Attorney Ronald C. Machen Jr. explained the reasoning behind the push to monitor Rosen's emails in one of the court filings, according to The New Yorker.
"[Emails] are commonly used by subjects or targets of the criminal investigation at issue, and the e-mail evidence derived from those compelled disclosures frequently forms the core of the Government's evidence supporting criminal charges," Machen said.
But the warrant to seize the correspondence should be kept secret, Manchen argued. "Some investigations are continued for many years because, while the evidence is not yet sufficient to bring charges, it is sufficient to have identified criminal subjects and/or criminal activity serious enough to justify continuation of the investigation," he said.
The Justice Department said on May 20 that it never intended to prosecute Rosen. However, an approved warrant named him as a "co-conspirator" in a leak investigation.
Before You Go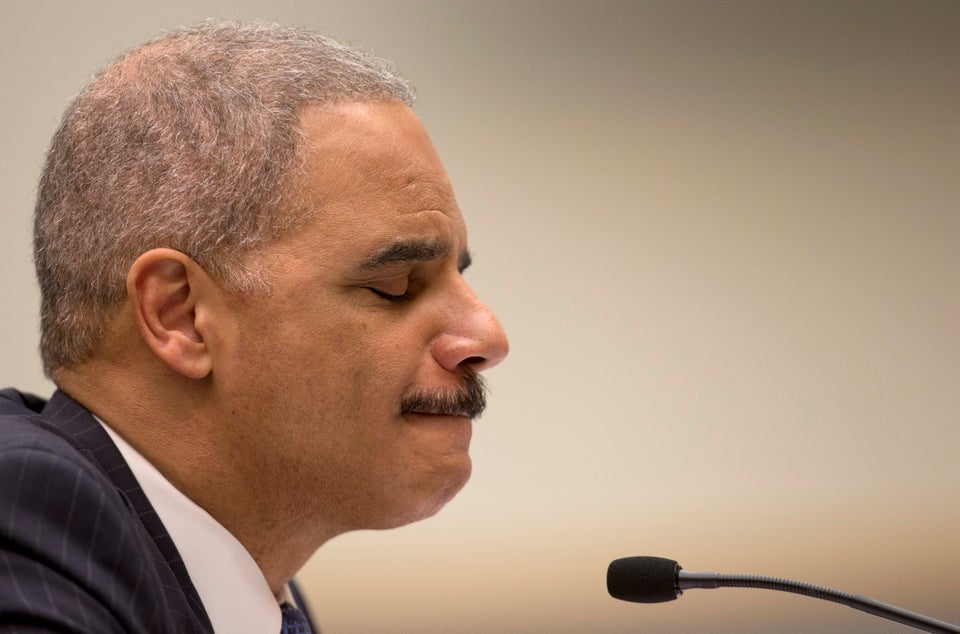 Eric Holder In The Hot Seat
Popular in the Community