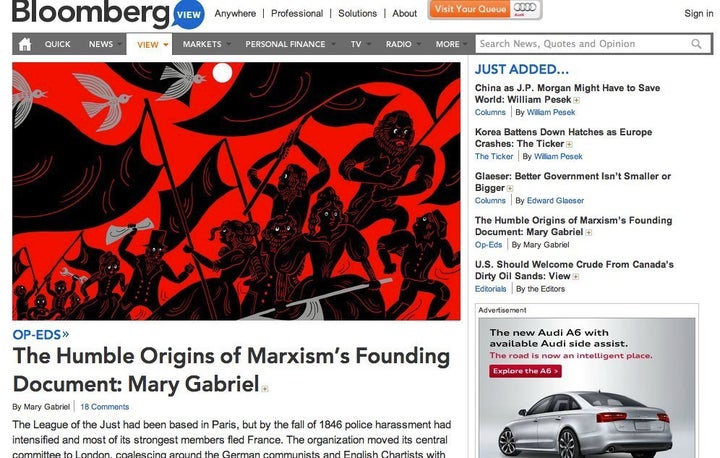 "It's clear I wasn't the right fit for this project and that's the way it is," Rubin told The Huffington Post on Tuesday.
Rubin said he considered the launch a success and hopes "Bloomberg View continues to contribute to public debate about international and national policies."
In December, Bloomberg hired Rubin, an assistant secretary of state during the Clinton years, and teamed him up with former New York Times deputy editorial page editor David Shipley. Both took the title of executive editors, with Rubin focusing on international issues and Shipley handling the domestic side of the the policy debate.
Shipley now becomes the sole executive editor and there are no plans to hire a replacement for Rubin.
"After working on the successful launch of Bloomberg View, Jamie and our editors mutually agreed that it was not the right fit for this project and he left the company on good terms," Bloomberg News spokesman Ty Trippet said in a statement. "We appreciate his service and wish him the best in his next endeavor."
Rubin, who is married to ABC's Christiane Amanpour, may be familiar with how journalists work but had never worked in a newsroom himself. And Bloomberg's newsroom culture reflects the vision of founder Mayor Michael Bloomberg, who wanted a transparent, open environment for all staff that's similar to a trading floor.
The New York Times, which broke the story Tuesday afternoon, described Rubin as "struggl[ing] to fit into a newsroom culture" and having asked for his own office -- a perk that even top editors don't get at Bloomberg. Rubin acknowledged to The Huffington Post that he had difficulty adjusting to the open office environment.
Rubin doesn't have any immediate plans to jump to another media outlet. Next, he's writing a book for Farrar, Straus and Giroux on the politics of the use of force, for which Rubin intends to look back to Iraq and, more recently, to Libya.
"I want to focus my efforts on international affairs from a policy-making perspective," Rubin said. "And I don't know exactly what I'm going to do after that."
Popular in the Community