There is no law in Colorado that prohibits the open display of a gun in public city parks, Colorado Springs Police learned after a man was wrongfully arrested in late July.
James Sorensen, a 24-year-old Army veteran who has fought in Iraq and Afghanistan, was leaving a PrideFest at Acacia Park on July 21 with his partner when he was detained and arrested. Sorensen's partner caught the police encounter on tape and uploaded it to YouTube.
In the video, Sorensen can be seen telling police officers "this is against the law. This is against my amendment rights. My Second Amendment rights, sergeant."
"This is because I'm gay, isn't it?" Sorensen asks. "I'm gay and I'm carrying a weapon."
Sorensen goes on to say that he won't get into the back of the police car before officers take away 40-caliber handgun, handcuff him and place him in the vehicle. In the video Sorensen can be heard shouting, "I am being disarmed. For no reason at all. Now I'm being arrested for no reason at all."
And as it turns out, he was right.
Police later say that they made a mistake because they relied on a legal cheat sheet that was outdated by a decade. Civilians can carry a weapon in public parks.
Colorado Springs Mayor Steven Bach issued a statement that Carey would "launch an expedited review of the Acacia Park open carry arrest, and take all action necessary to ensure the Colorado Springs Police Department is consistent and appropriate in it's actions in this type of situation."
The cheat sheet was meant to be just a guide, Carey said. It has since been updated.
Sorensen's citation was dismissed, the record expunged and he will not be required to go to court. All charges were dropped, his weapon returned and the officers issued an apology to Sorensen and his partner, who reportedly plan to sue the city.

Before You Go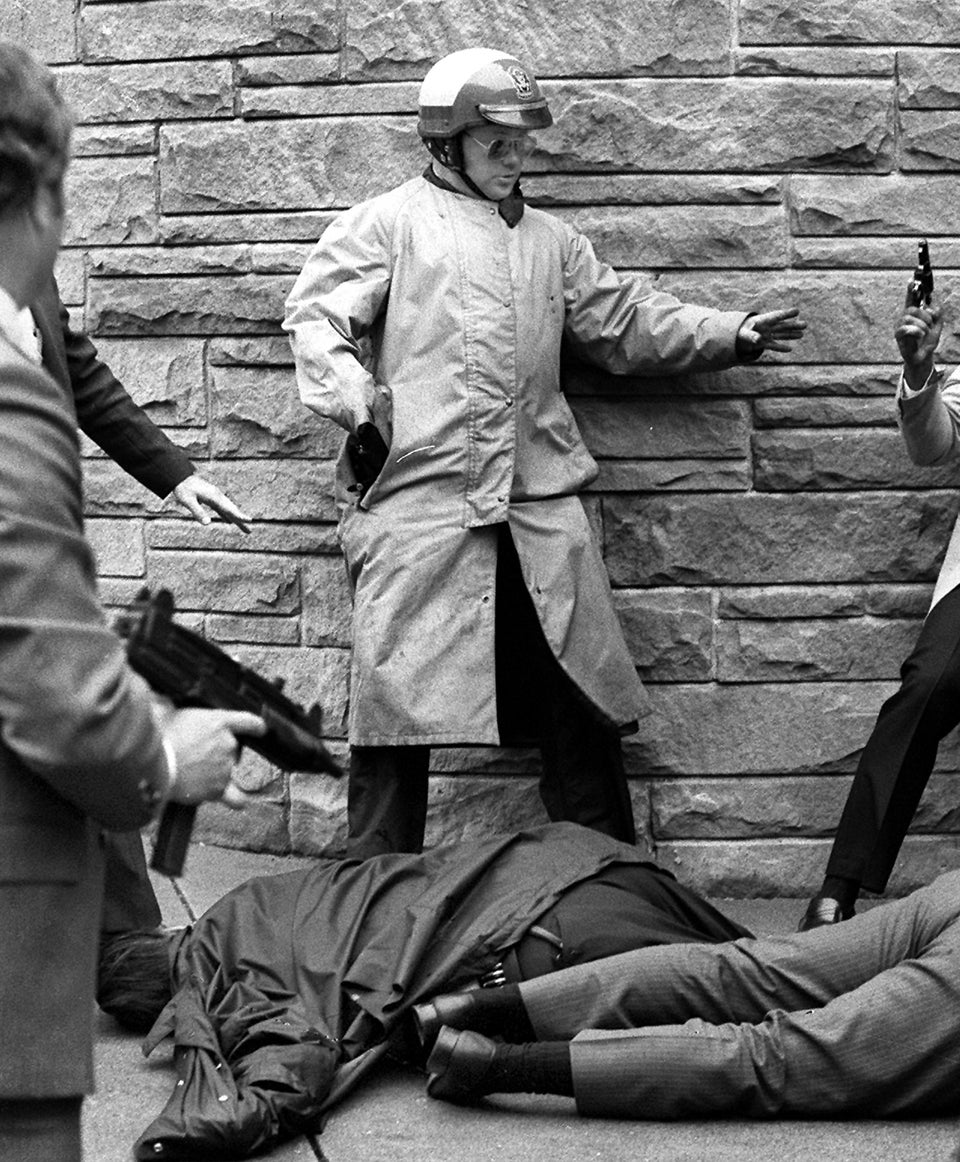 Pivotal Moments In The Federal Gun Control Debate
Popular in the Community