A New England man is facing charges for pretending to be a wedding officiant and then preying on the wedding party.
Police in Yarmouth, Massachusetts, say James Stern not only impersonated a justice of the peace at a Cape Cod wedding last month, but he allegedly stole credit card information from the bridesmaids, according to Fox News.
Stern, of Portsmouth, New Hampshire, was arrested earlier this week and charged with larceny by false pretense and impersonating a justice of the peace.
Ashley Veilleux and David Mellen hired Stern to officiate their Sept. 15 wedding, add lighting and run a photo booth. Veilleux made the decision after seeing numerous favorable online reviews for Stern's business, An Amazing Day.
"I was originally researching photo booths and uplighting, and James Stern's business 'An Amazing Day' was highly recommended on the Knot and WeddingWire," she told Yahoo! "It stated on their sites that he had won multiple awards and had excellent reviews by others," she said.
The business is no longer listed on those websites.
Stern describes himself on his own website as "a non-denominational minister committed to helping all persons achieve their dream wedding."
For Veilleux and Mellen, what actually happened was a nightmare.
The couple learned after the fact that Stern was not licensed to perform weddings in Massachusetts and that their marriage is not official because he never submitted a marriage license to the town, MassLive reports.
Veilleux told MassLive that Stern didn't bring the promised lighting and that guests noticed him sleeping outside the bridal suite during cocktail hour. She's also still waiting for the USB port with the photos, she said.
Even worse, two weeks after the wedding, two of Veilleux's bridesmaids discovered that someone had used their credit cards for purchases. One card had $700 and $850 charges on it, while the other had a $1,243 charge.
Yarmouth police discovered Stern's criminal record in Massachusetts has 51 entries dating back to 1994 for crimes like identity fraud, fraudulent use of a credit card and related larceny charges.
He also has an active warrant in New Jersey for burglary and a lengthy criminal history in Rhode Island and Connecticut.
Last month, just a few days before Veilleux and Mellen's wedding, Stern was arrested in Rhode Island for allegedly stealing a woman's purse and running up hundreds of dollars in fraudulent charges on her credit cards, according to local station WJAR TV.
Stern pleaded not guilty and was released on his own recognizance. He is now in custody at a Rhode Island correctional facility, according to MassLive.
As for Veilleaux and Mellen, they plan to marry for real at a Cape Cod restaurant with a small guest list.
"I feel like we have turned a negative situation into a positive one," Veilleux told Yahoo! "This man is forever in our photos and videos, we can't change that, but we can share with others and have been making a difference."
Before You Go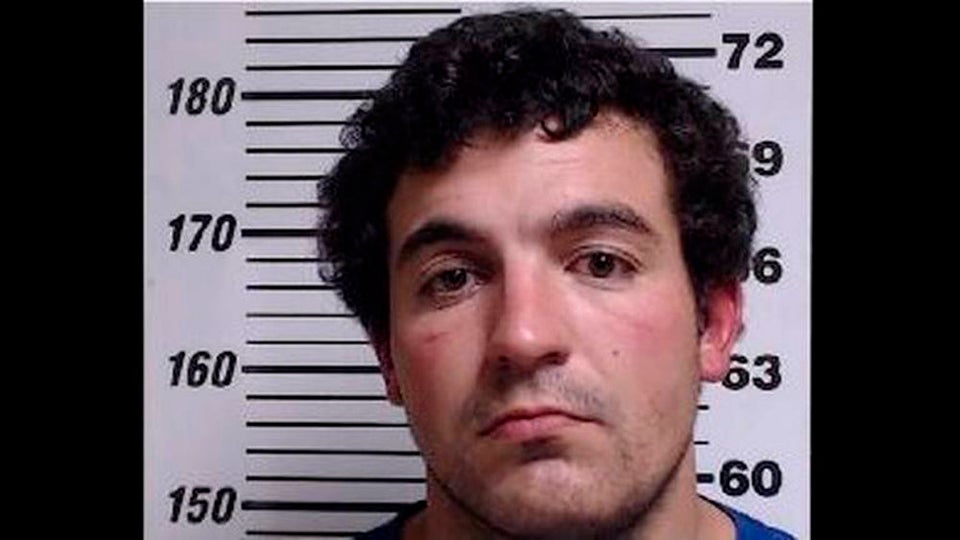 Dumb Criminals Mug Shot Gallery
Popular in the Community