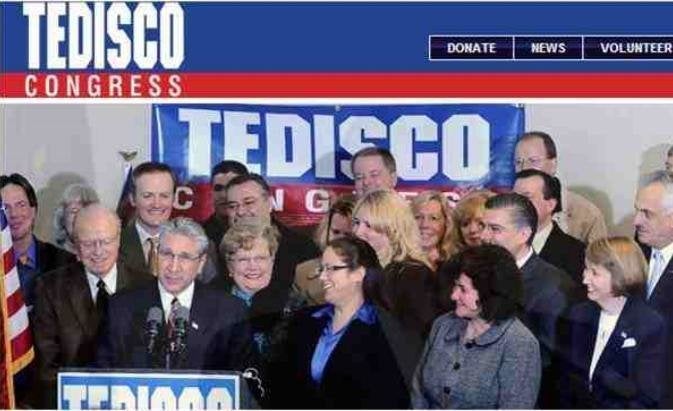 You know, it honestly wasn't that long ago that the GOP media strategy ruled the roost. Seriously! In 2004, Bush-Cheney re-elect was a lean, mean, messaging machine that just ate the Democrats for lunch on a daily basis. But four years later, the script flipped, and the Democratic Party -- courtesy of the Obama campaign -- took a quantum leap forward in capability. While John McCain was toddling around at whistle-stop town-hall meetings that all looked the same and sounded the same, the Obama campaign was a constantly evolving, ever-moving, cross-platform powerhouse.
And, believe me, the GOP noticed! How could they not, seeing how the best they could offer new-media-wise was the tone-deaf "Barackbook" Facebook parody that ended up being a parody of Facebook parodies, and "blogger" Michael Goldfarb, penning posts about ABBA and bitching about Dungeons and Dragons. So, now, they are working to get up to speed, and every Republican is trying to be an "early adopter" two years too late. I don't know if you watched the RNC Chair race, but one of the people running -- Saul Anuzis -- basically ran on the platform: "I use Twitter."
And Anderson's got a great example. Up in New York State, James Tedisco is running for Congress in the 20th District. And, as Anderson reports, "It seems someone [associated with Tedisco's campaign] decided it would be soooo awesome to scoop up every Tweet tagged "#ny20" and dump it directly to their front page." And so, Tedisco's website became an awesome source of Tedisco oppo. SMOOTH MOVE!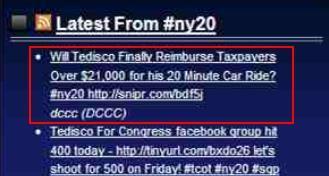 Anderson summed it up, thusly: "I would never encourage you to have fun with this at Tedisco's expense. Really. Wouldn't be sporting."
Related
Popular in the Community