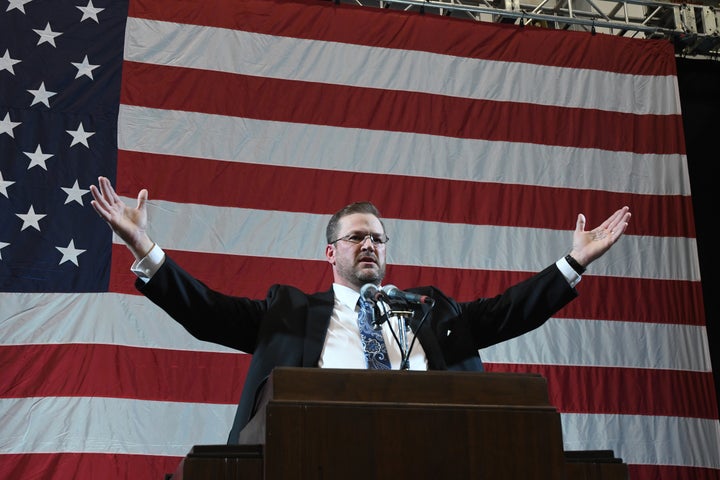 James Thompson, the Democrat running to fill the House seat vacated by Trump administration appointee Mike Pompeo, is seeing a last-minute fundraising surge in the days before Tuesday's unexpectedly competitive Kansas special election.
Thompson, a civil rights attorney and Army veteran, raised approximately $240,000 in 20,000 individual donations, much of it since Thursday, according to his campaign manager, Colin Curtis. The haul was bolstered by an ActBlue fundraising campaign backed by several progressive grassroots groups, including Daily Kos, Democracy for America, and Our Revolution.
The surge in donations shows a groundswell of support for Thompson, the first Democrat to face voters in a federal election since Donald Trump won the presidency in November. The Democratic Party, however, is staying away from the race.
Thompson dismissed his party's failure to invest the race as "establishment thinking."
"A lot of people don't want to be proven wrong," Thompson told The Huffington Post on Sunday. "If they were in Kansas, they'd have a better idea of what's going on."
"This is already a victory," Thompson continued, because it proves that by taking the fight to working-class voters, Democrats can make even the deepest red districts competitive.
"I grew up in poverty," Thompson said. "I want to give people the same chance I had."
Democratic Congressional Campaign Committee communications director Meredith Kelly said "it's fantastic" that Thompson "is receiving such a surge of grassroots support."
"There's no doubt that we will need small donors across the country to pitch in and help us fight back against House Republicans this cycle," Kelly said on Sunday.
Despite the late infusion of cash and early voting that shows higher Democratic turnout compared with previous elections, Thompson remains a heavy underdog in the ultra-conservative district. Trump won the district by nearly 30 points in November. Pompeo, a tea party Republican, quit the seat to serve as Trump's CIA director.
Thompson's campaign said it raised a substantial portion of its last-minute fundraising ― about $85,000 ― via its website over the weekend. Daily Kos appeals accounted for about $143,000 of the total raised, while Democracy for America appeals brought in $12,000. Our Revolution, the progressive group aligned with Sen. Bernie Sanders (I-Vt.), helped contribute $900.
Thompson's campaign said it would use the funds to purchase advertising and bolster its voter outreach efforts.
Republicans also are pouring significant money into the race. They're also dispatching high-profile conservatives, like Sen. Ted Cruz (R-Texas) and Vice President Mike Pence, to stump on behalf of state Treasurer Ron Estes, Thompson's GOP opponent.
Along with Tuesday's election in Kansas, Democrats are also looking to special elections in similarly conservative districts in Georgia and Montana as key tests of anti-Trump enthusiasm ahead of next year's congressional midterm elections.
Before You Go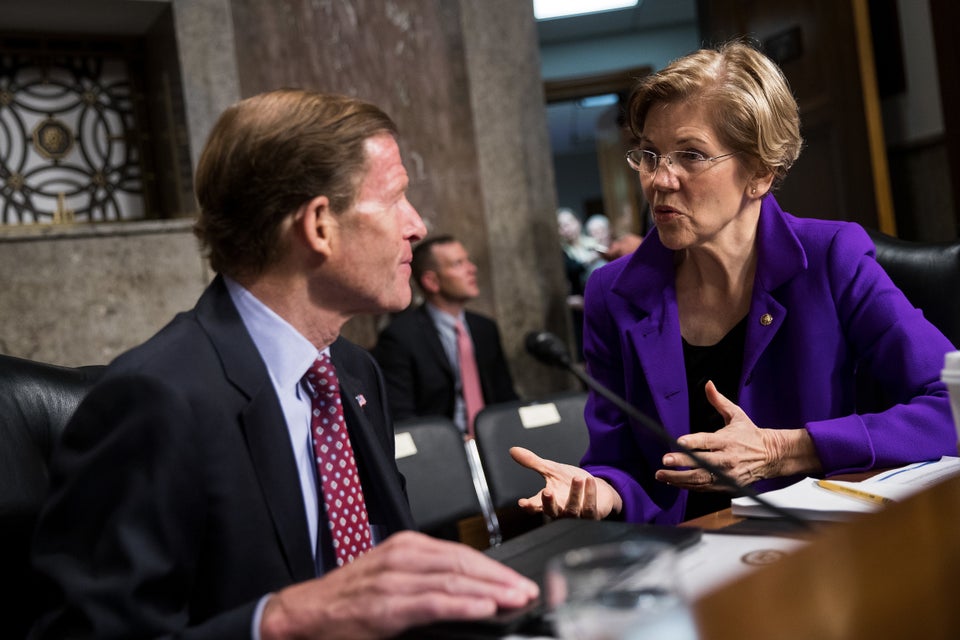 2017 Scenes From Congress & Capitol Hill
Popular in the Community