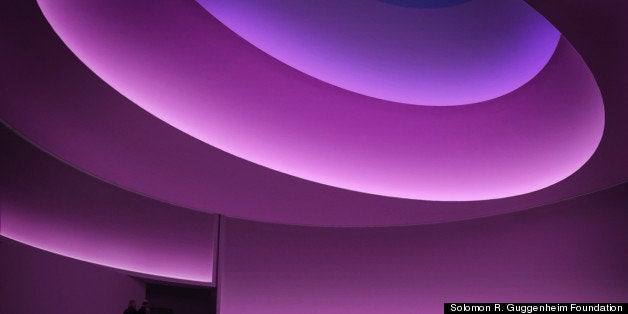 For nearly 50 years Turrell has been opening our eyes to light as a material -- a palpable object with color, weight and texture. In his light sculptures, the artist paints with his viewers' perceptions, giving us the rare opportunity to see seeing.
Beginning on the summer solstice (June 21), Turrell will take over the Guggenheim's epic rotunda, turning Frank Lloyd Wright's architectural masterpiece into a Turrellian "skyspace."
This upcoming exhibition marks his first solo museum show in New York since 1980. The installation will fill the Guggenheim's central atrium with natural and artificial light and a fluid intensity of colors, actualizing Turrell's adage, "you color the sky."
Turrell, who Edward Helmore once described as a "cosmic cowboy,," was born and raised in California, and studied psychology, aviation and astronomy in his formative years. The artist's academic interests were complimented by his Quaker upbringing; in a 1999 interview with Richard Whittaker, Turrell recalled the impact of his grandmother's advice to "go inside and greet the light" during meeting for worship.
Later in the interview with Whittaker, Turrell explains his artistic mission:
There is an idea, first of all, of vision fully formed with the eyes closed. Of course the vision we have in a lucid dream often has greater lucidity and clarity than vision with the eyes open. The fact that we have this vision with the eyes closed is very interesting. And the idea that it's possible to actually work in a way, on the outside, to remind one of how we see on the inside, is something that became more interesting to me as an artist.

Do you see the light? Check out the slideshow below and let us know if you are basking in the summer of Turrell in the comments.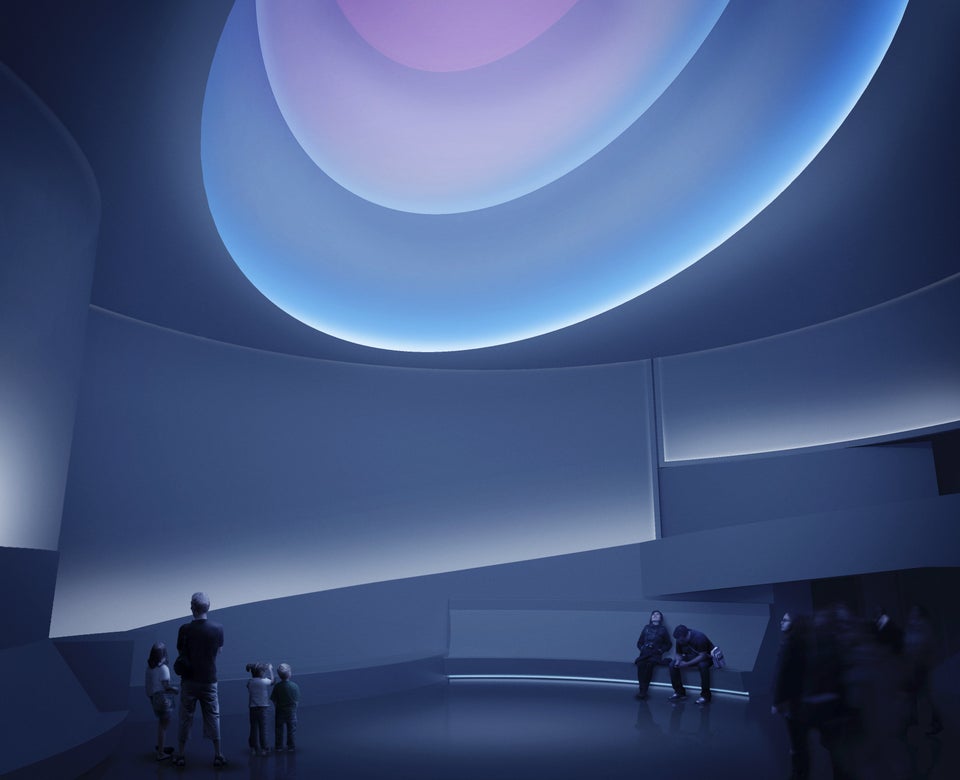 James Turrell
Related
Popular in the Community