Take a moment and try to imagine Dawson Leery switching places with Vinnie Chase from "Entourage."
The dreamy '90s teen from "Dawson's Creek" and the Hollywood actor heartthrob are two totally different TV characters, but they actually have one thing in common. During his recent visit to HuffPost Live, James Van Der Beek shared the story of when he flew out to LA to audition for Dawson.
At the airport Van Der Beek ran into Adrian Granier, who was an actor friend of his at the time, only to discover they were both on their way to audition for the same part. "We were both testing for the same role and they sat us next to each other on the plane," the "Dawson's Creek" star said. If that isn't an awkward plane ride, we don't what is.
In the interview, HuffPost Live host Ricky Camilleri brought up how Grenier recently said he would expect Van Der Beek to want to switch his Dawson with Grenier's Vinnie if he had the chance. But Van Der Beek got to have his swaggy character moment years later when he played himself on "Don't Trust the B---- in Apartment 23." "My version of Vinnie in 'Entourage' was 'Apartment 23,'" Van Der Beek said laughing.
Watch the entire interview above.
Related
Before You Go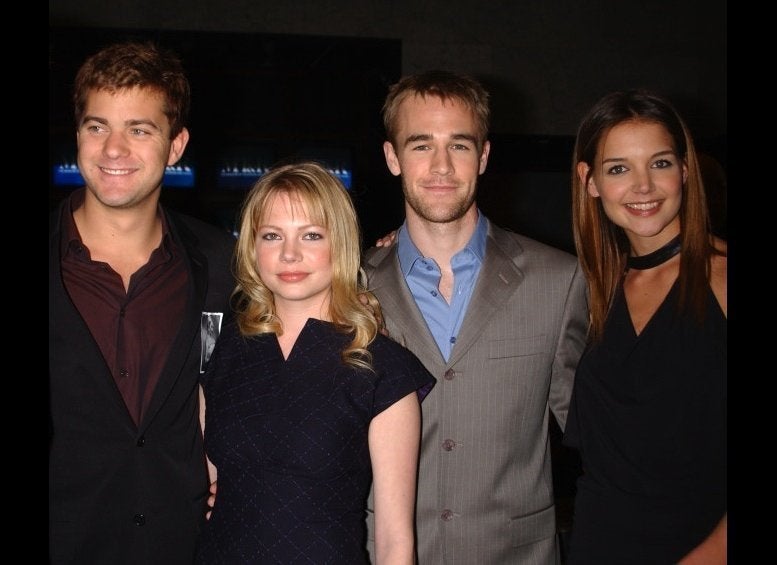 TV Reunions We Want To See
Popular in the Community