Jamie Brewer has made history.
"Young girls and even young women … [see me] and say 'hey, if she can do it so can I,'" Brewer, who appears in "American Horror Story" and is an activist for the Down syndrome community, told the "Today" show. "It's a true inspiration being a role model for any young women to [encourage them] in being who they are and showing who they are."
Brewer tweeted about the exciting experience and shared some backstage photos Thursday morning.
Hammer was thrilled to get to work with the actress.
"What I love about Jamie is that having Down Syndrome is so not a large part of her identity, she is first a famous actress, talented writer, beautiful woman, and [Intellectual and/or Developmental Disabilities] activist," Hammer told The Huffington Post in an email. "She's an inspiring lady!"
Hammer was featured in Forbes' 2015 30 Under 30 for her customizable fashion line. "Role Models Not Runway Models" had its first show at Fashion Week last year.
"I think it's expanding the definition of beauty from purely skin deep towards passion, purpose and accomplishments," she told HuffPost of the initiative. "I hope that women and young women see the Role Models who walked on my runway today and start looking up to [Role Models Not Runway Models]."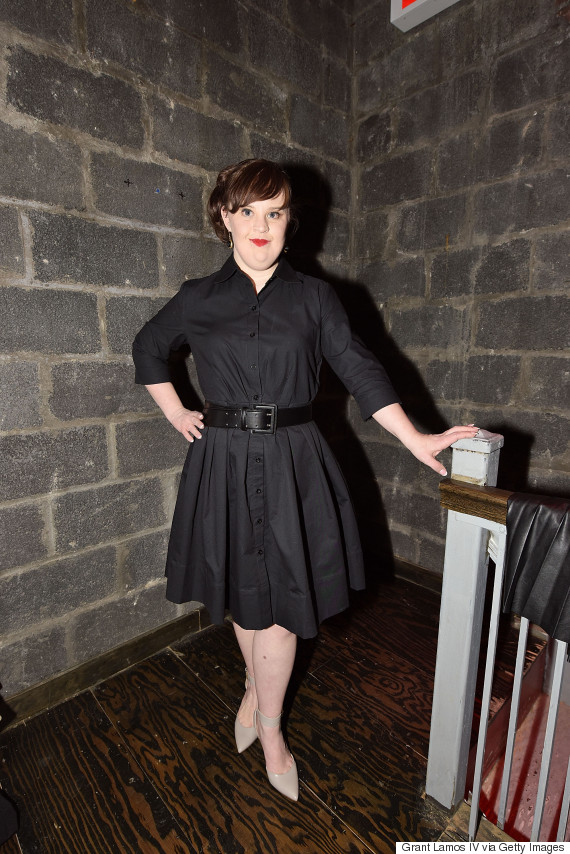 Related
Before You Go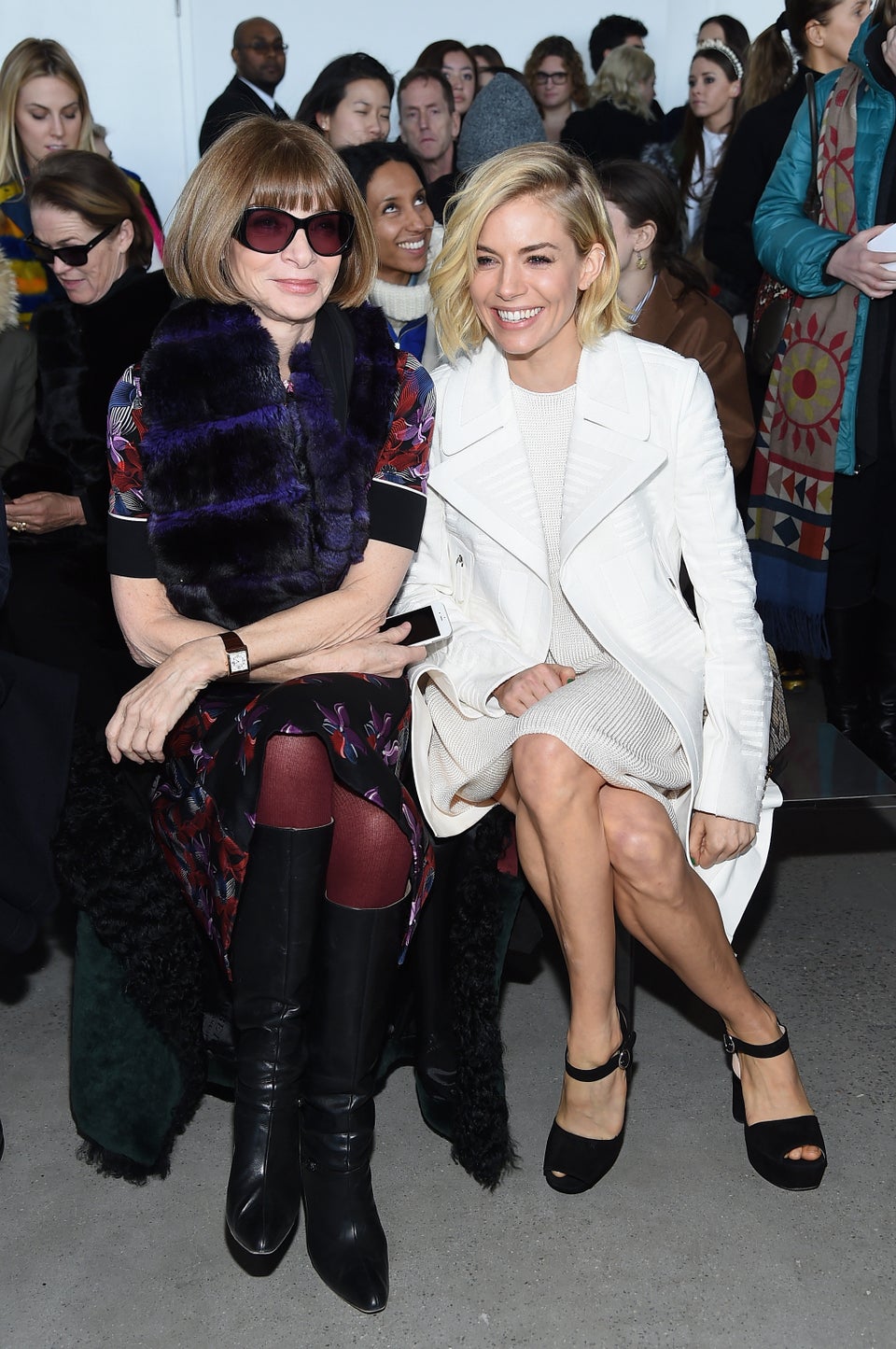 Mike Coppola via Getty Images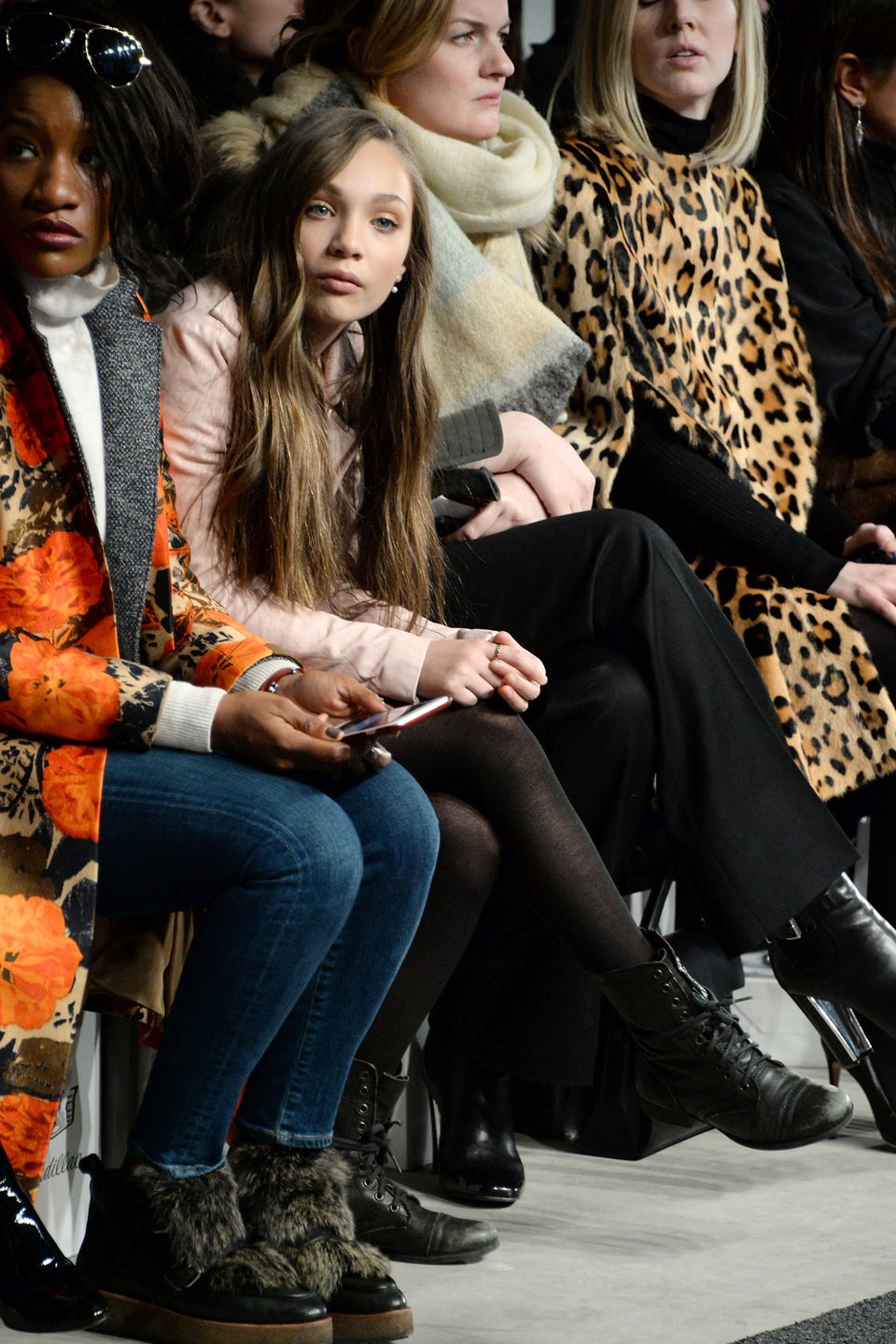 Ben Gabbe via Getty Images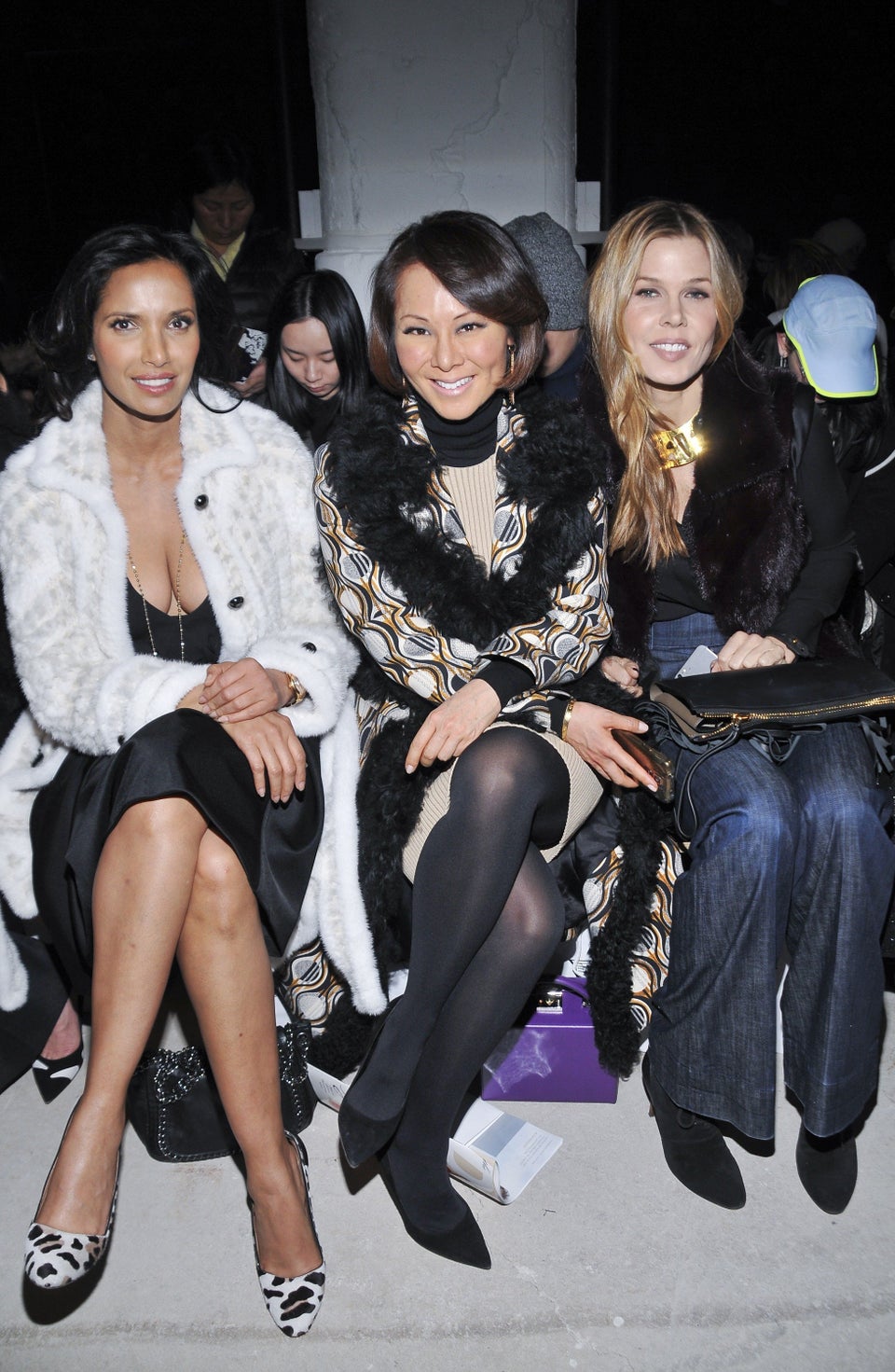 Jenny Anderson via Getty Images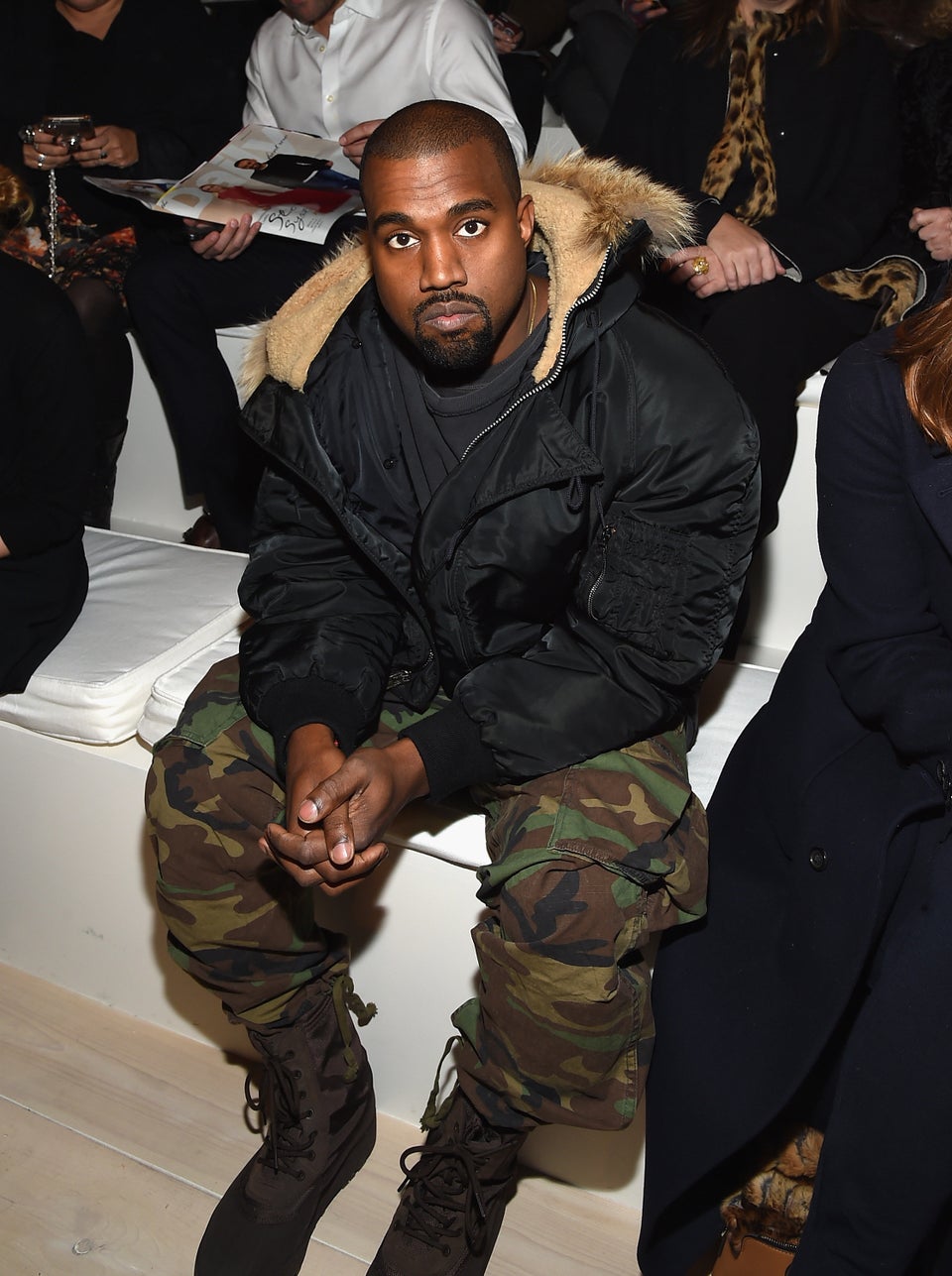 Mike Coppola via Getty Images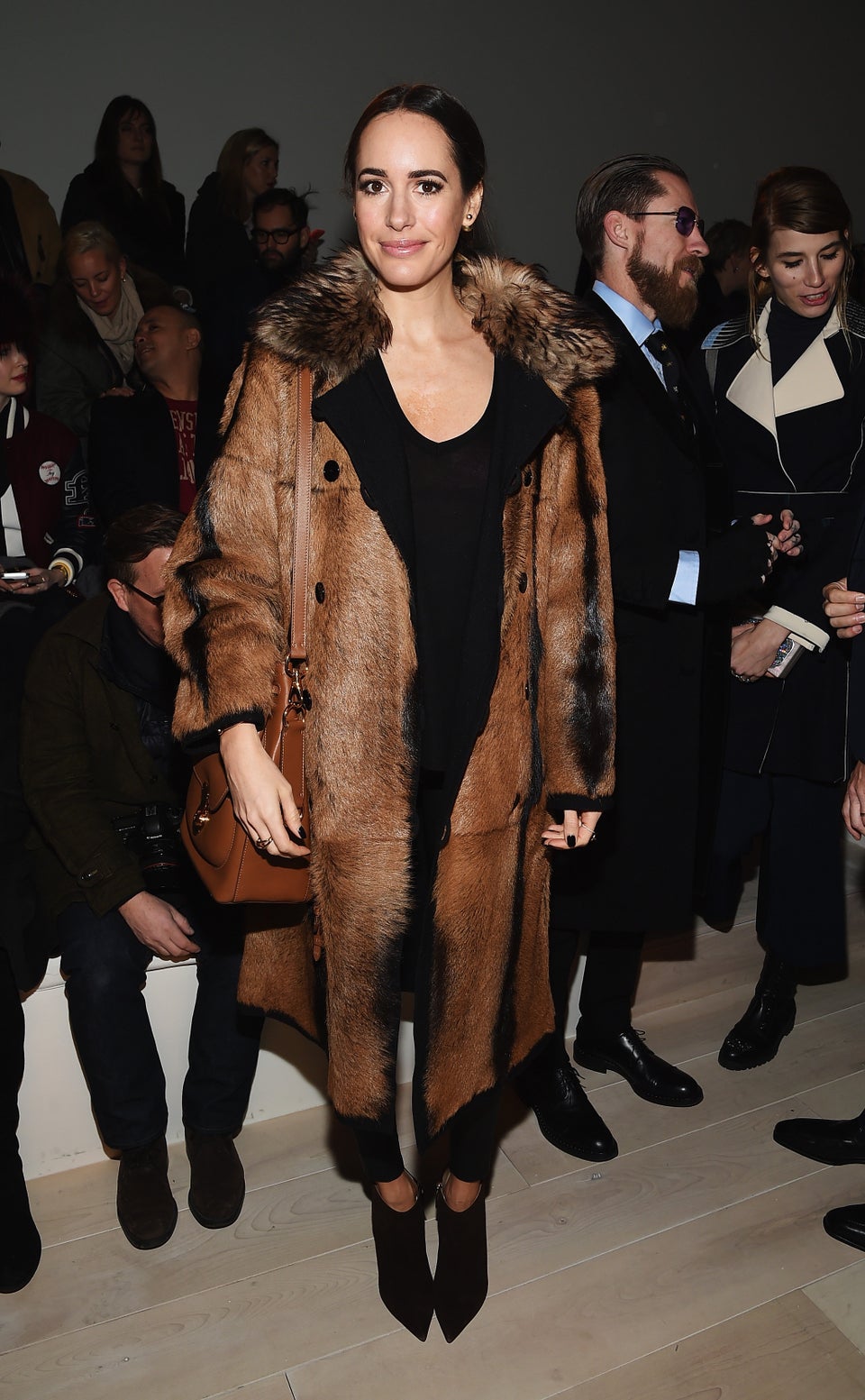 Mike Coppola via Getty Images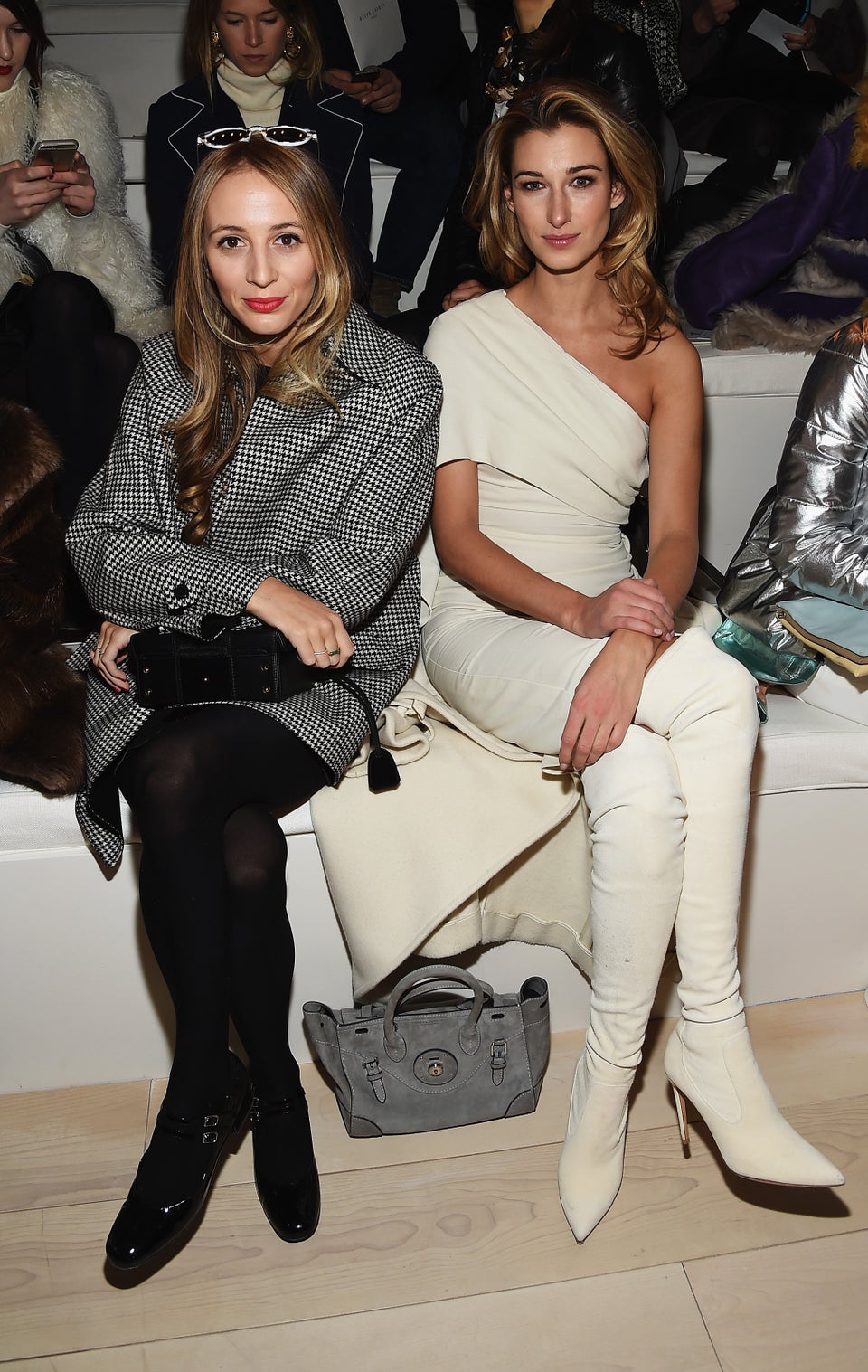 Mike Coppola via Getty Images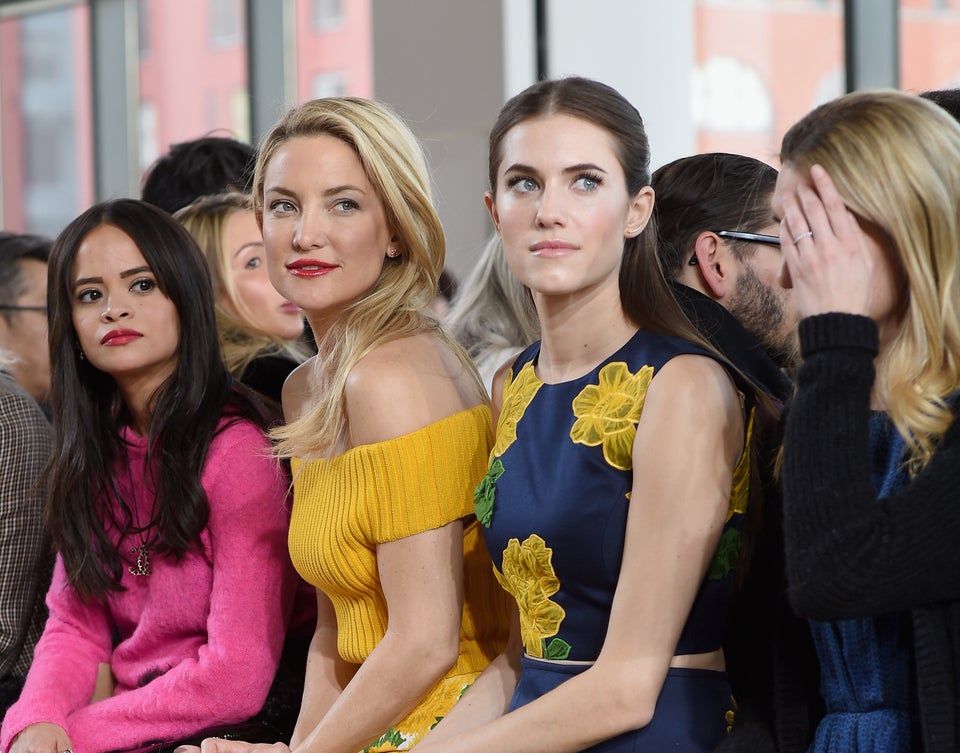 Dimitrios Kambouris via Getty Images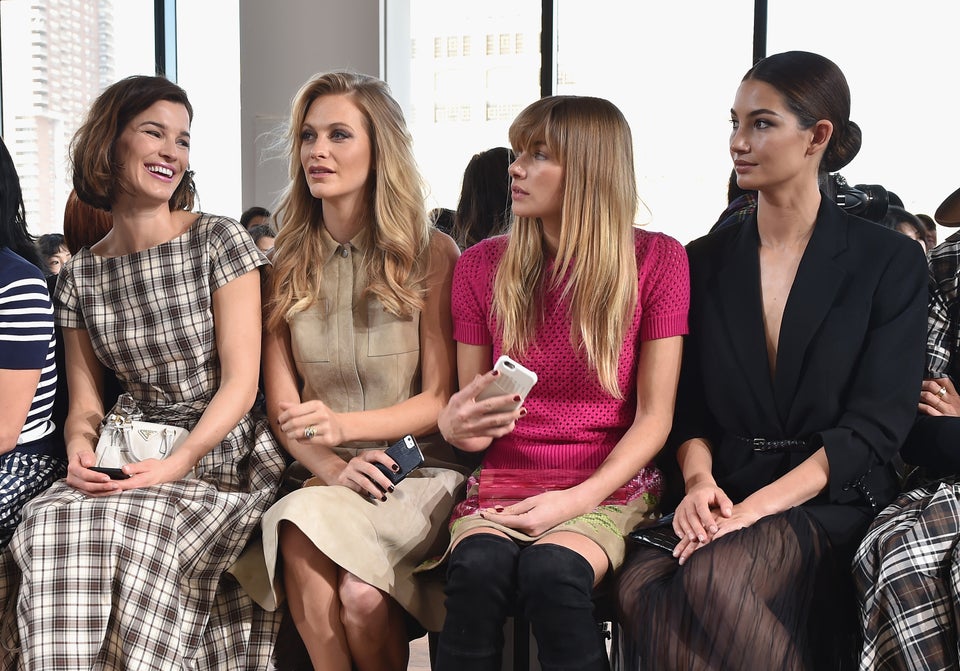 Larry Busacca via Getty Images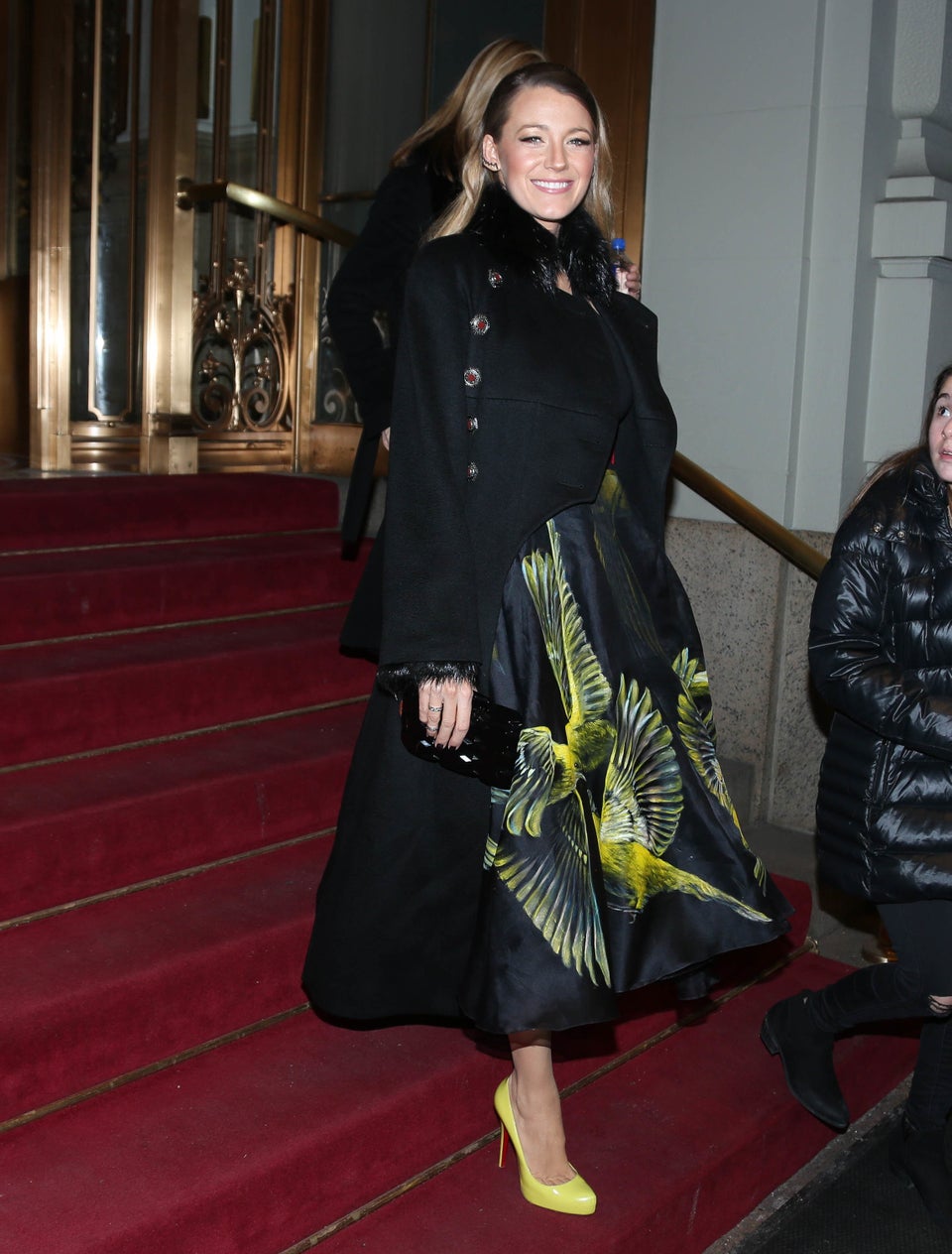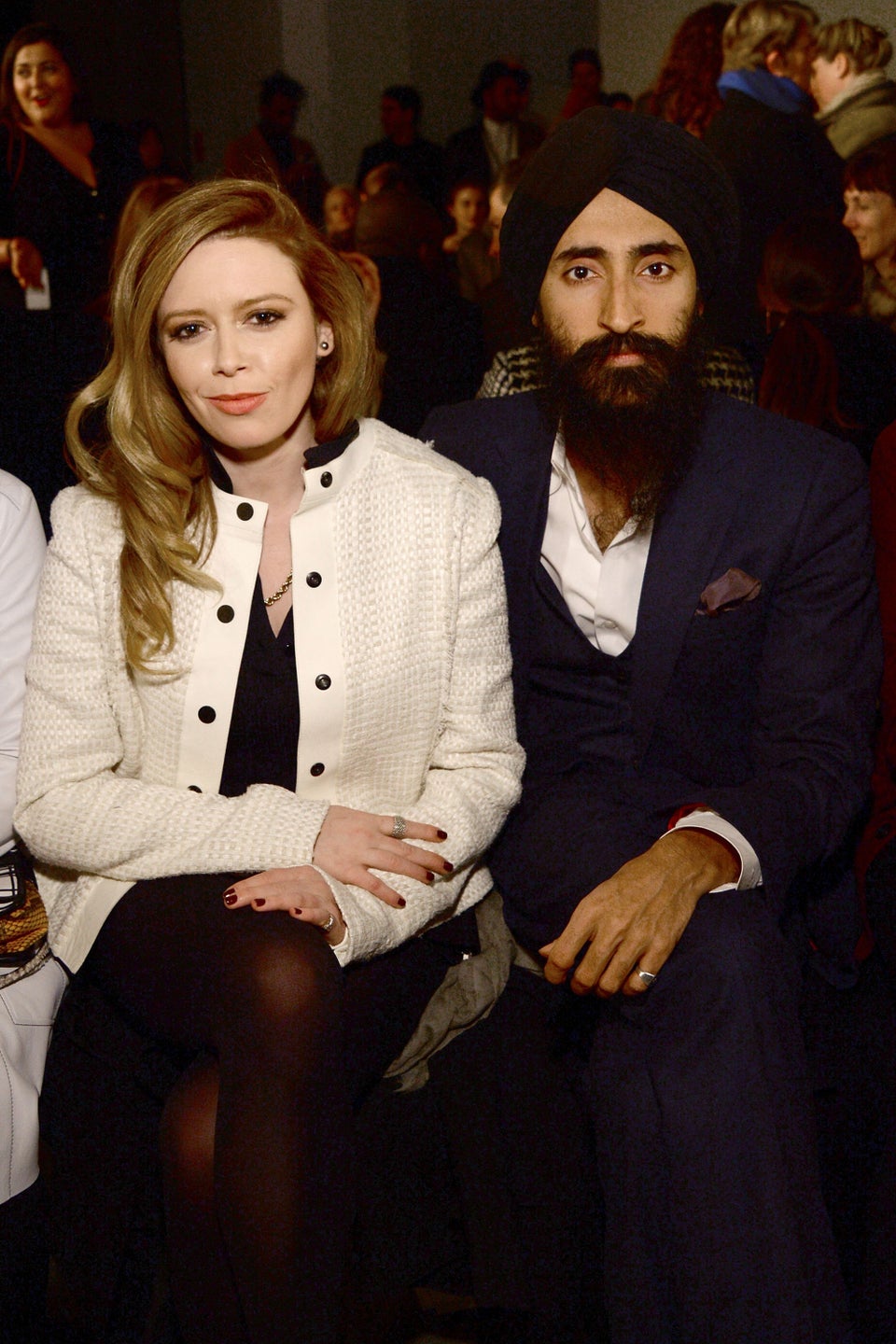 Ben Gabbe via Getty Images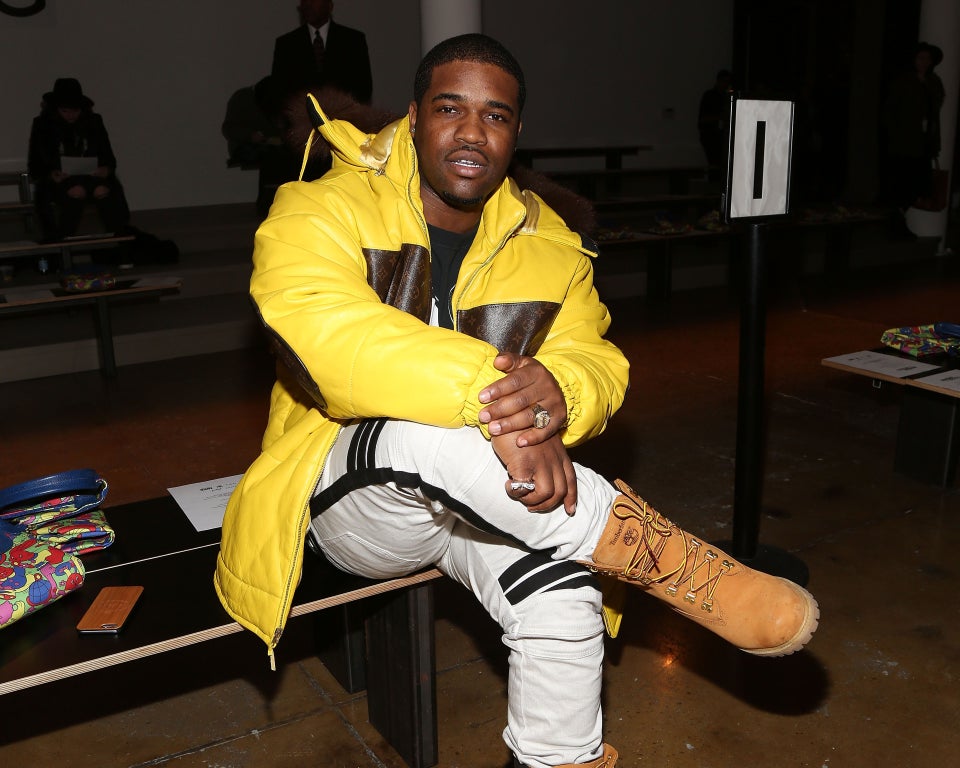 Taylor Hill via Getty Images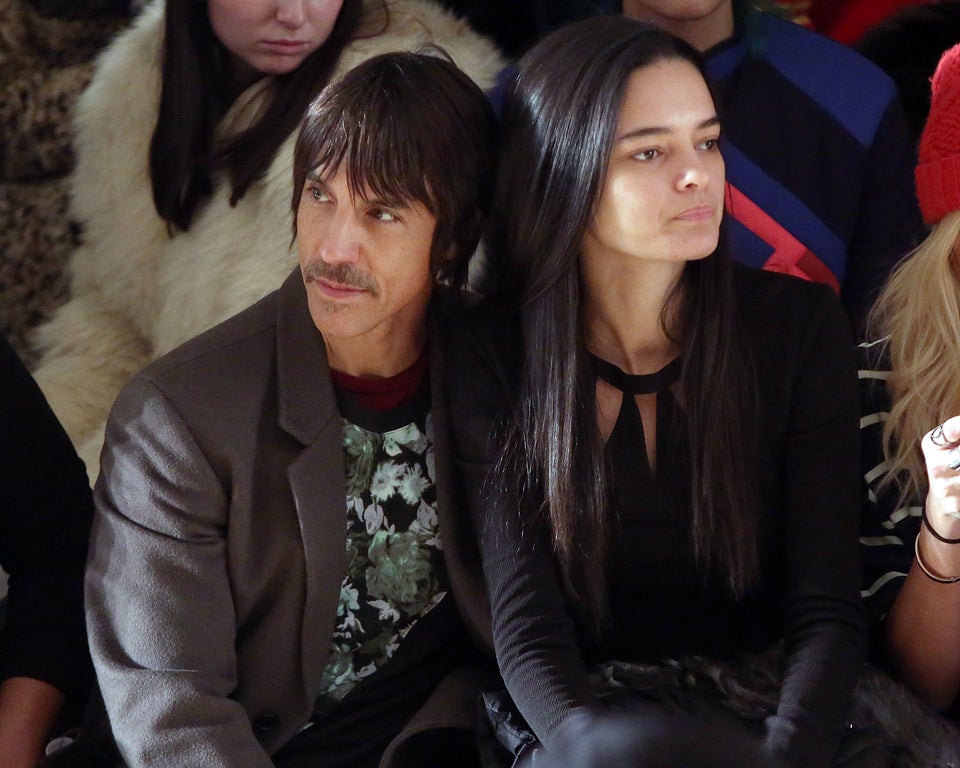 Taylor Hill via Getty Images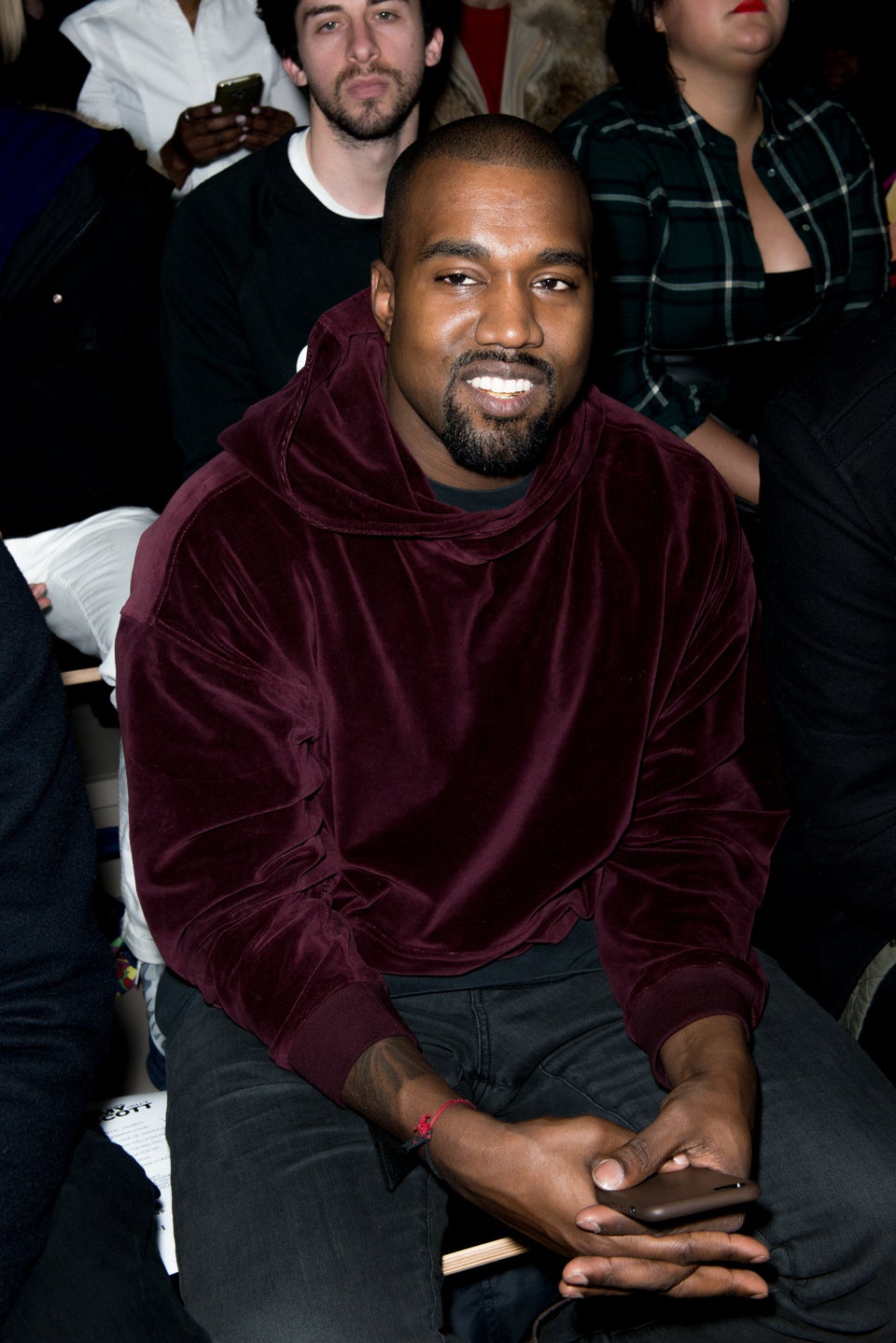 Wendell Teodoro via Getty Images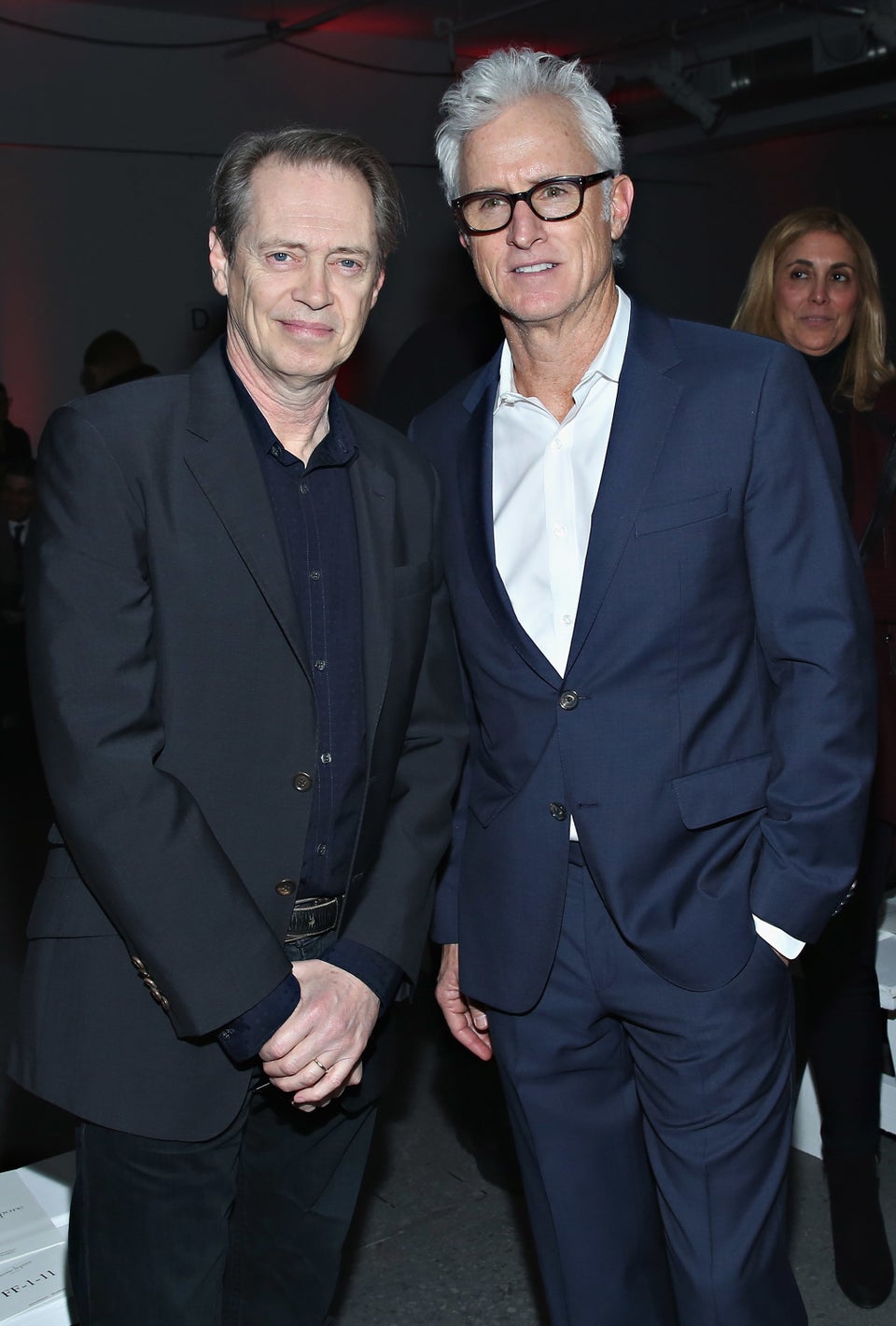 Cindy Ord via Getty Images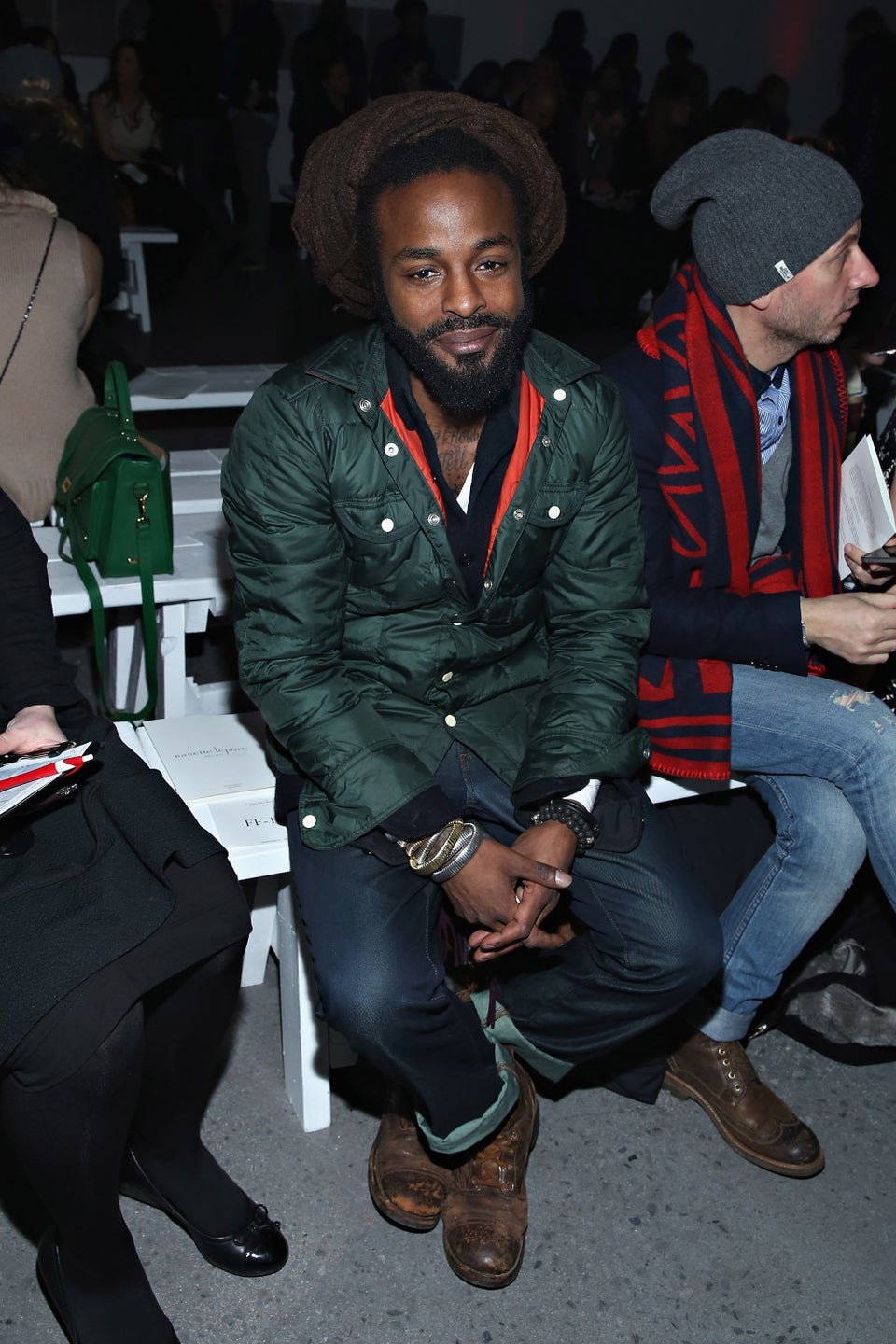 Cindy Ord via Getty Images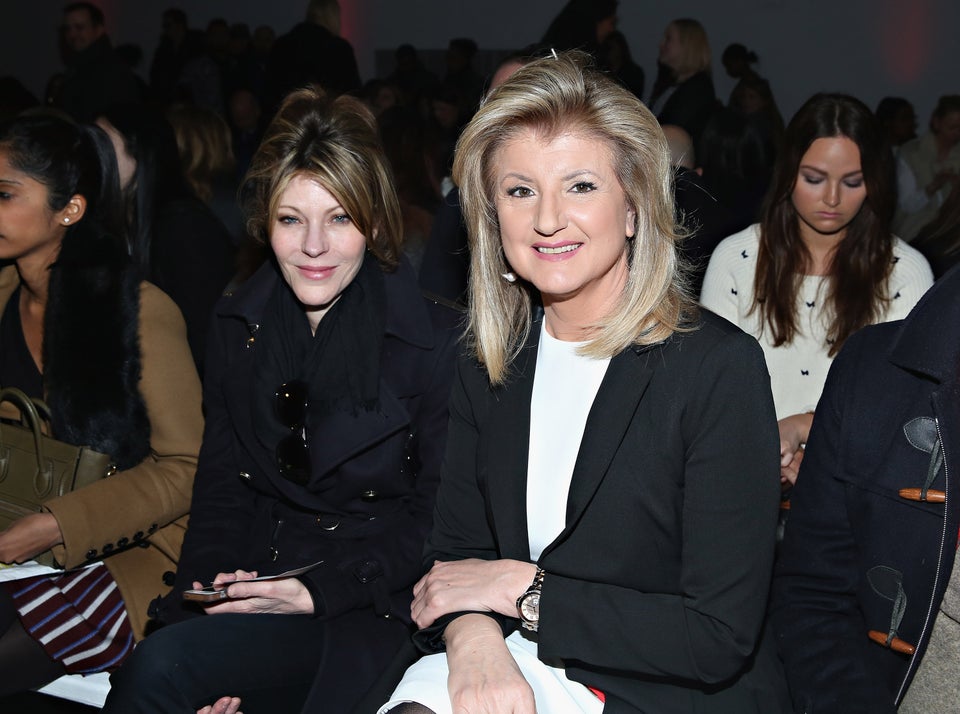 Cindy Ord via Getty Images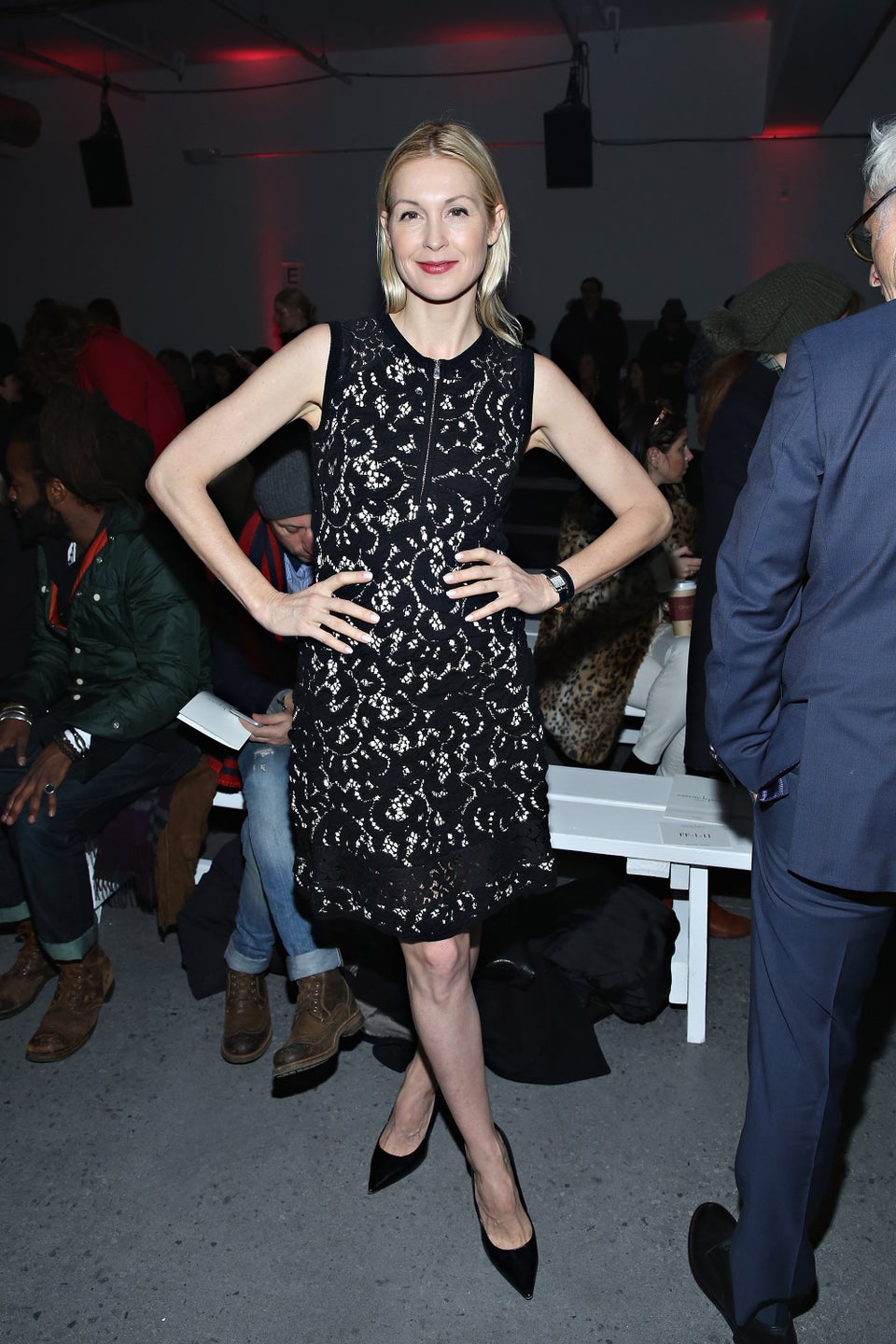 Cindy Ord via Getty Images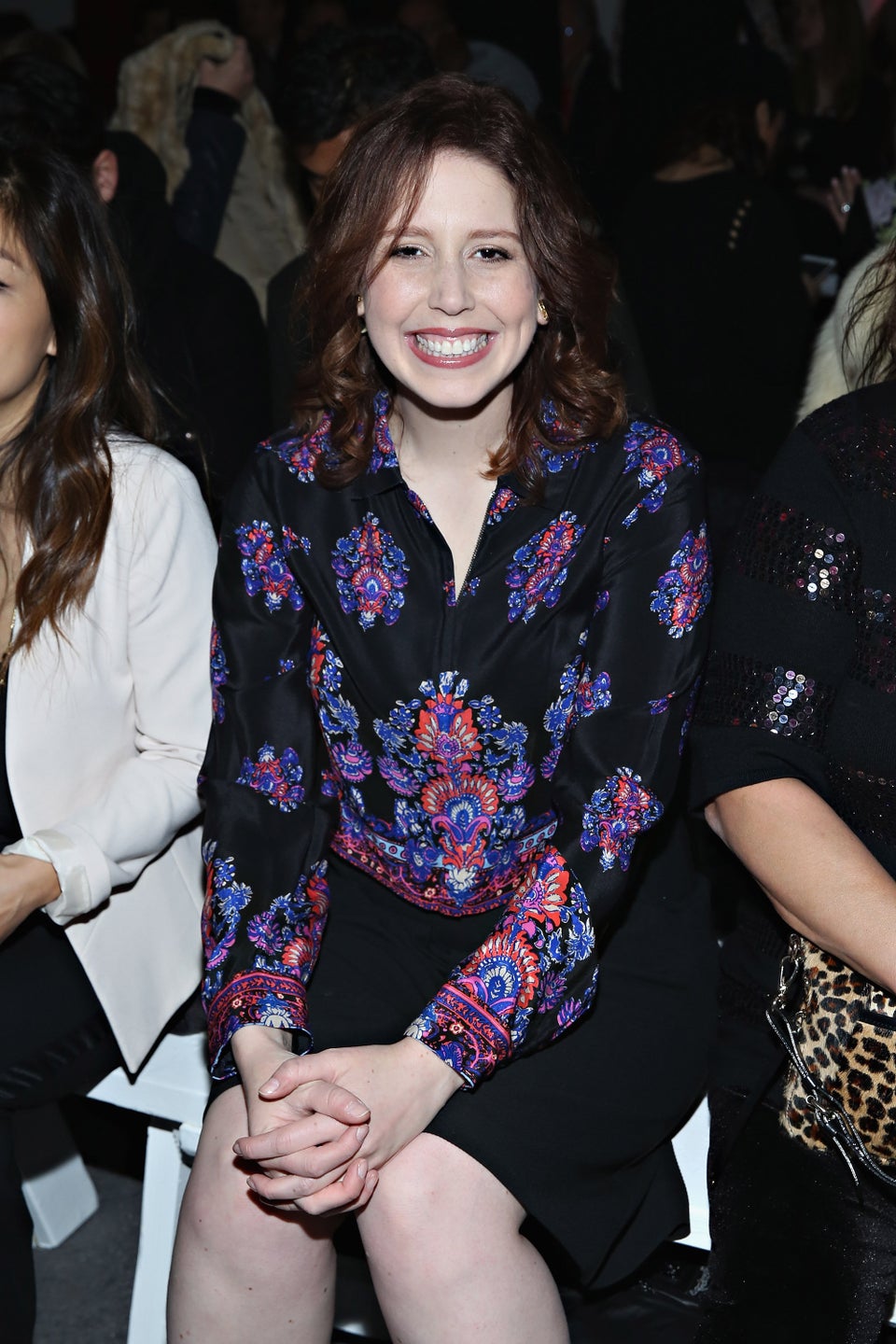 Cindy Ord via Getty Images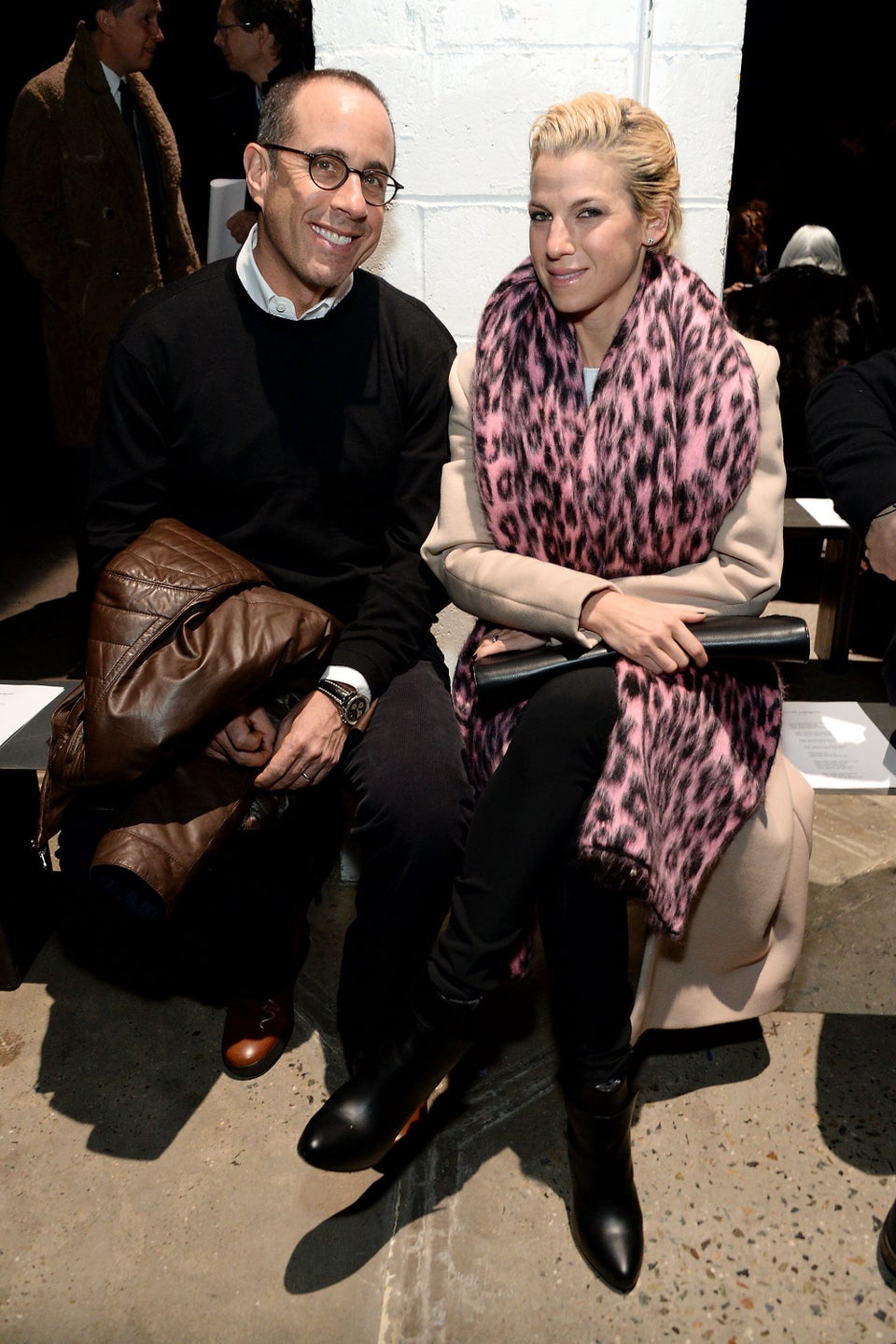 Ben Gabbe via Getty Images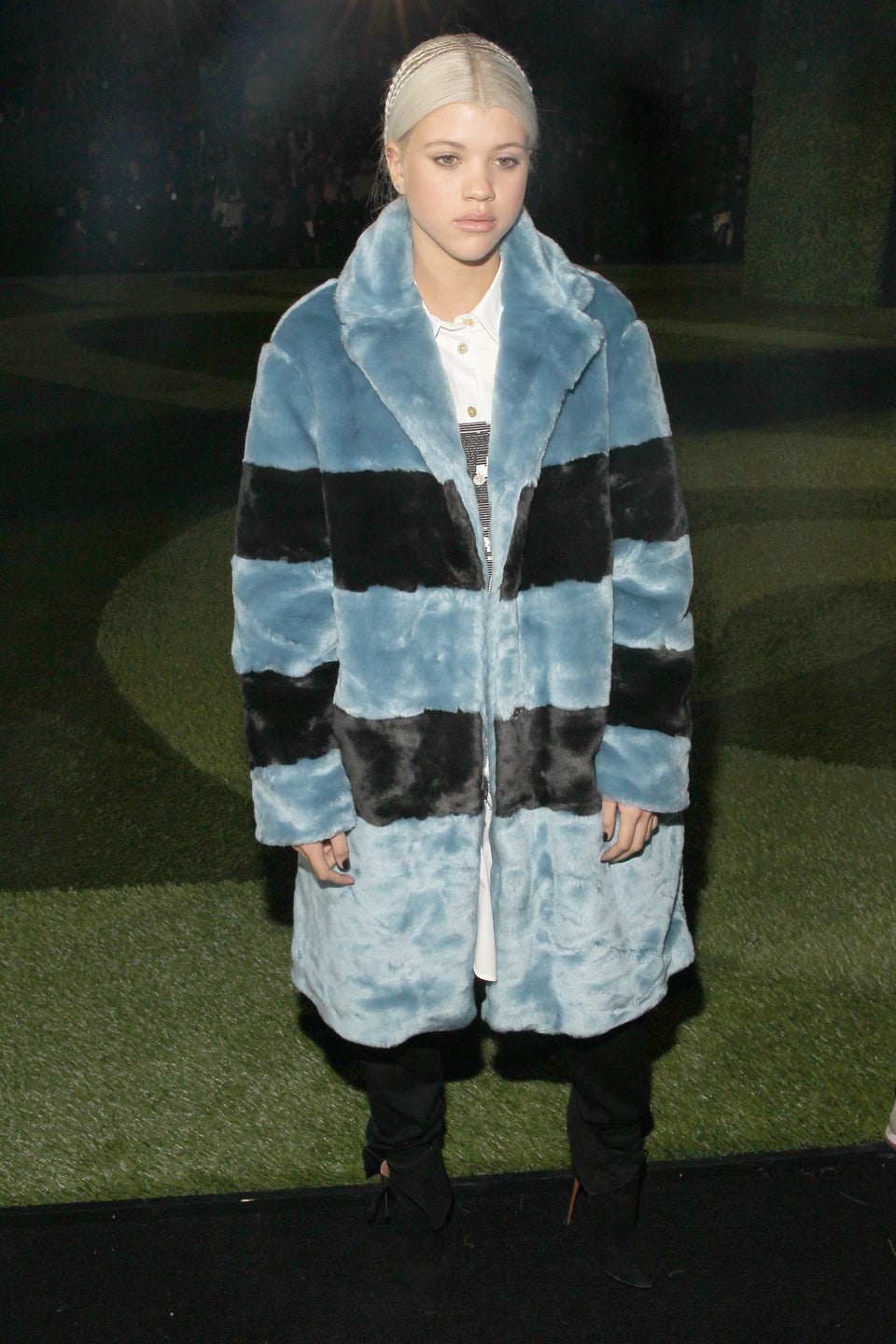 Astrid Stawiarz via Getty Images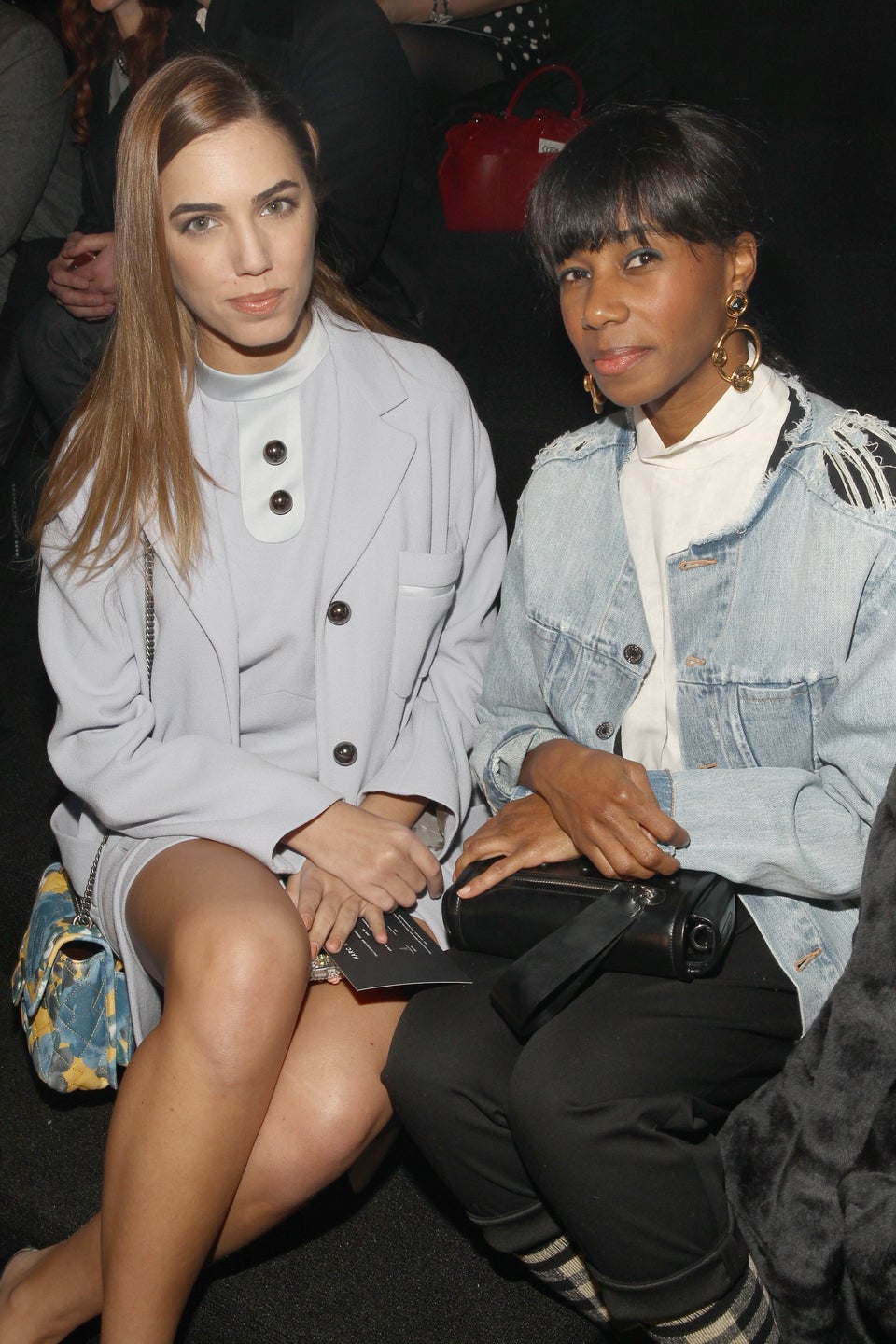 Astrid Stawiarz via Getty Images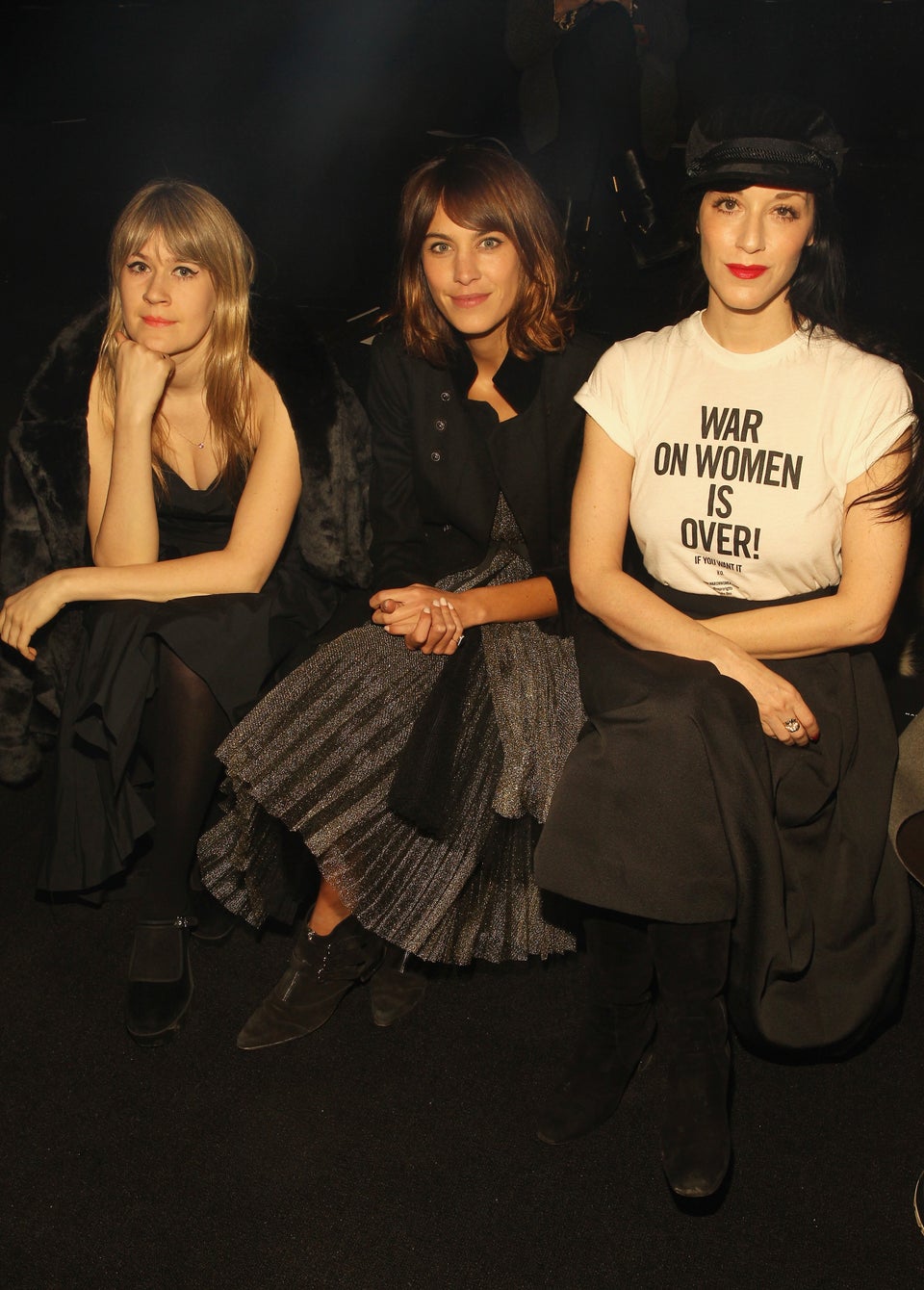 Astrid Stawiarz via Getty Images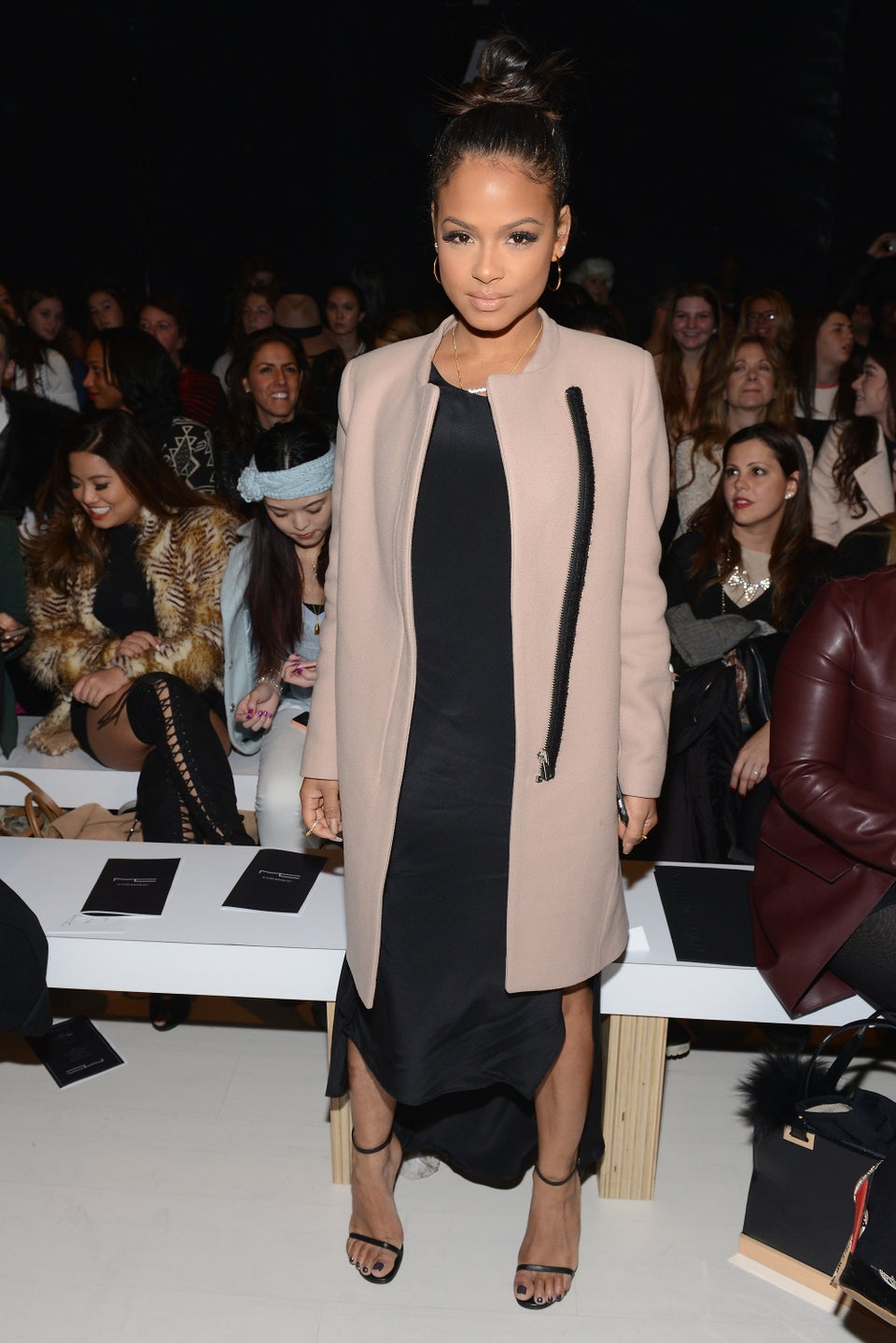 Noam Galai via Getty Images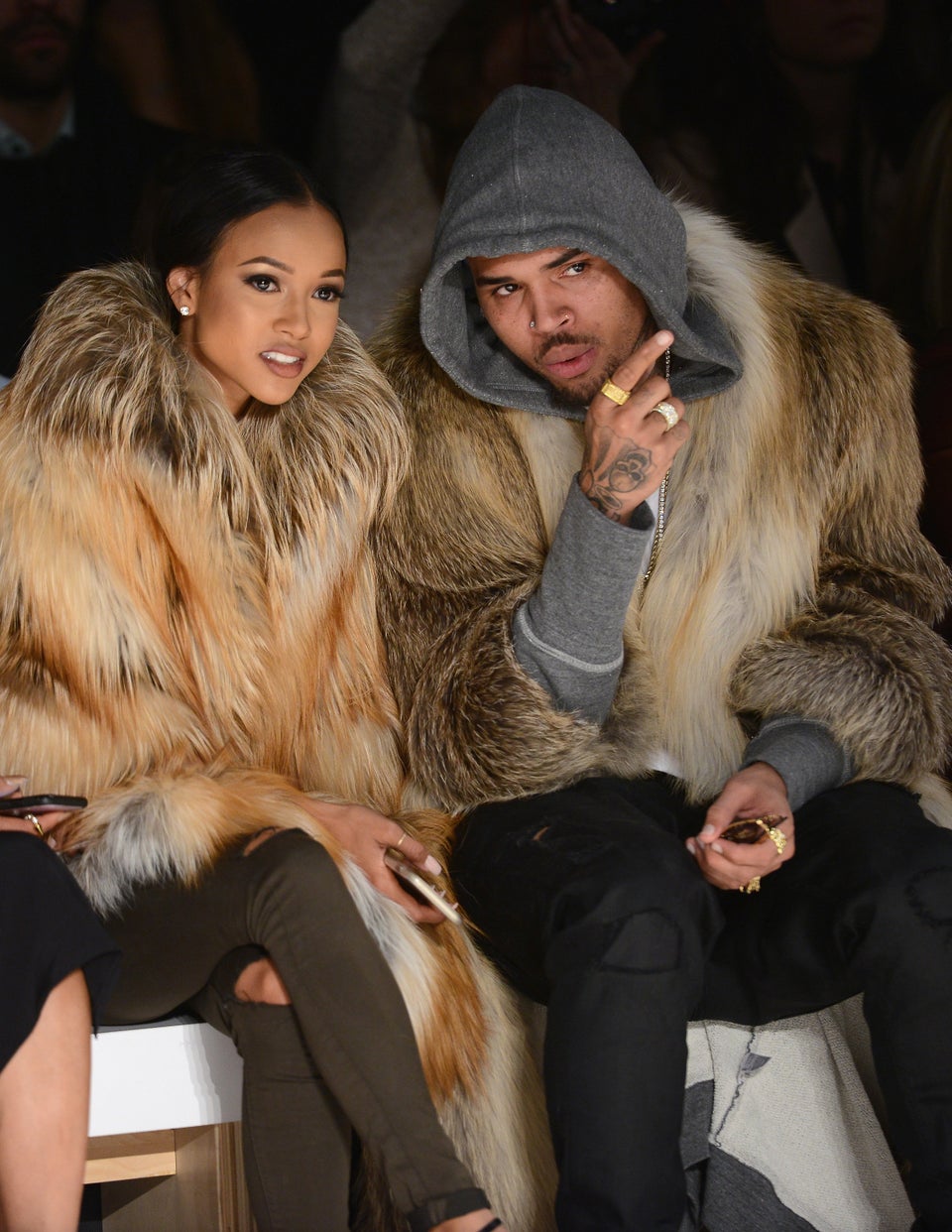 Noam Galai via Getty Images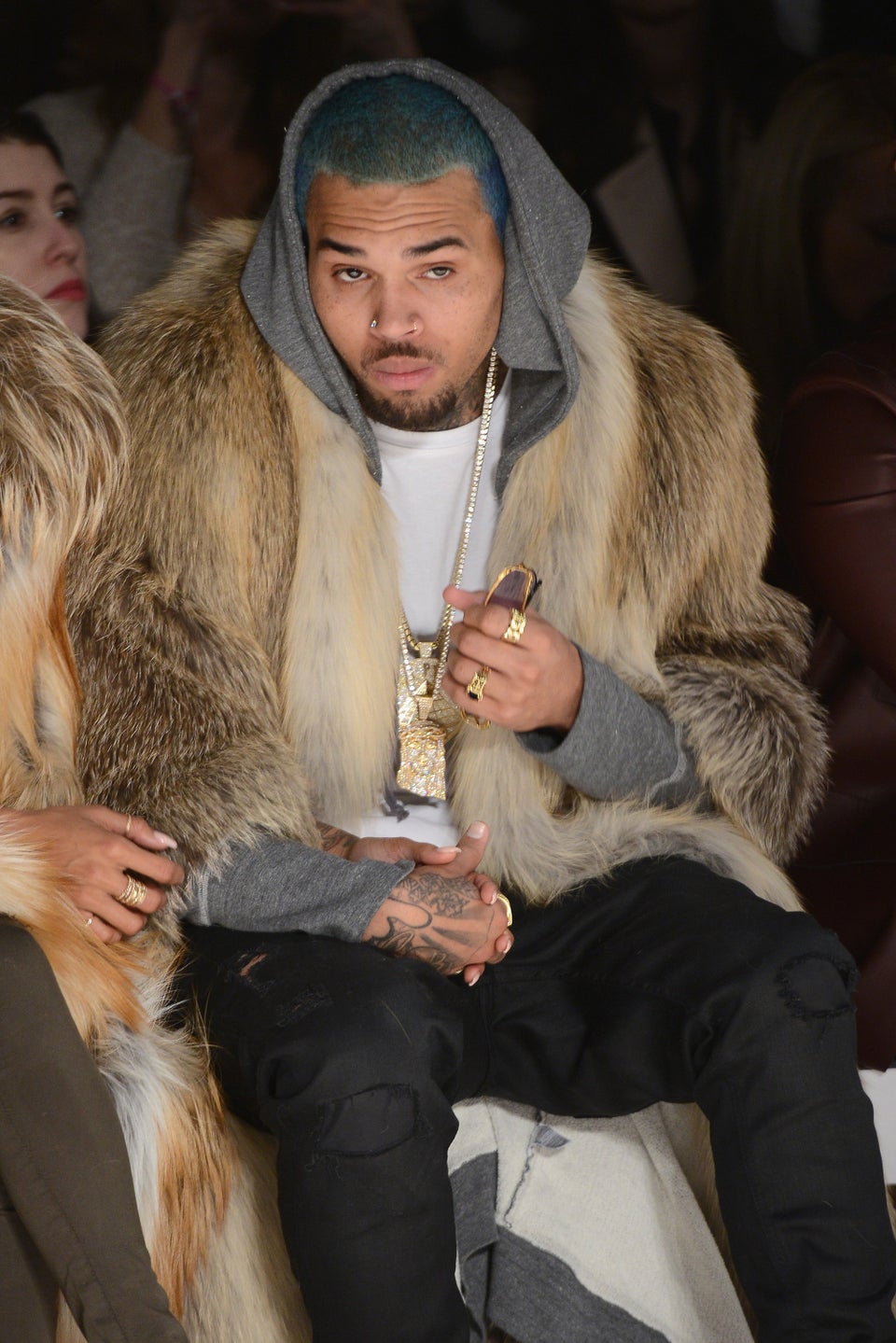 Noam Galai via Getty Images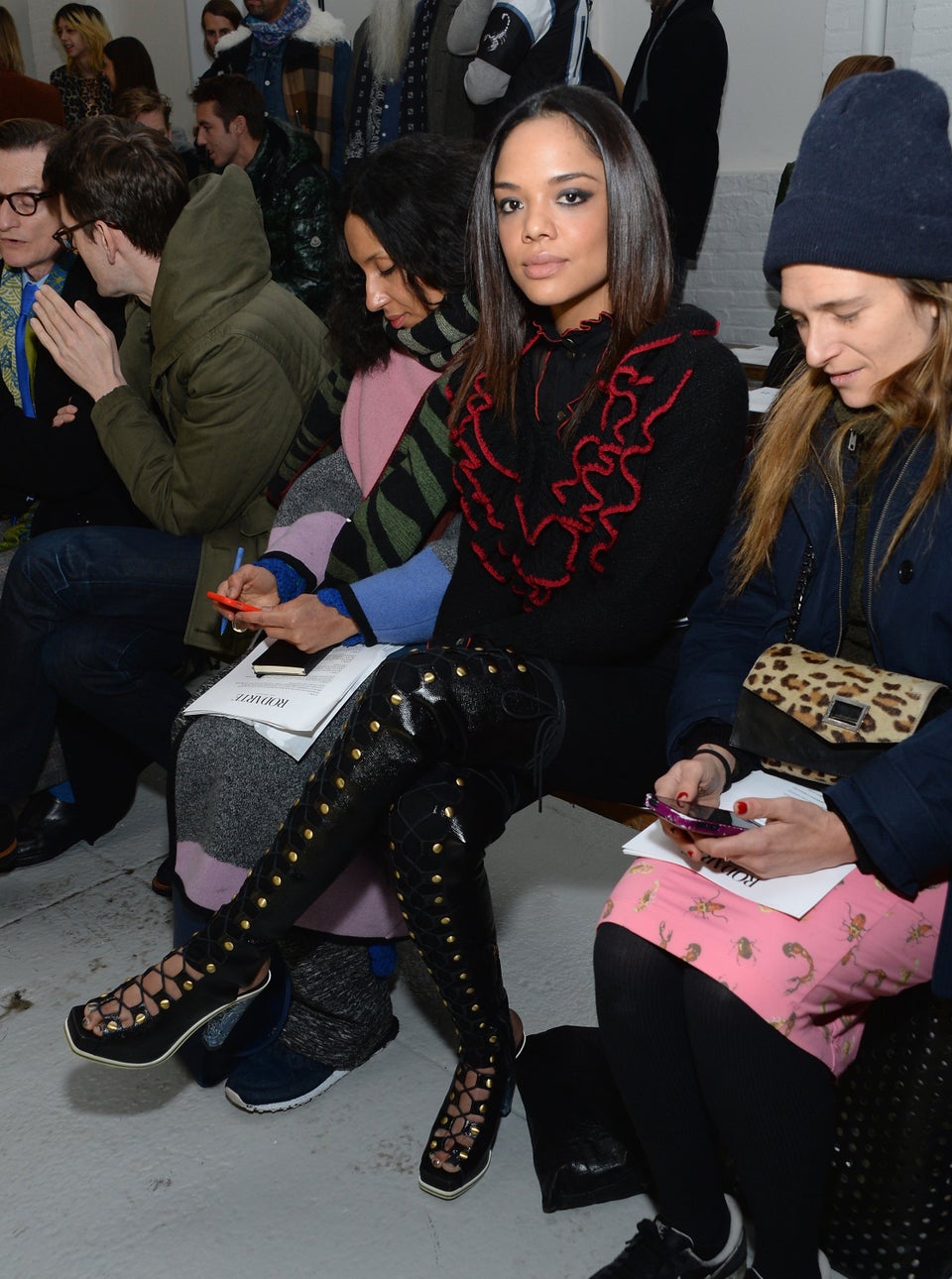 Ben Gabbe via Getty Images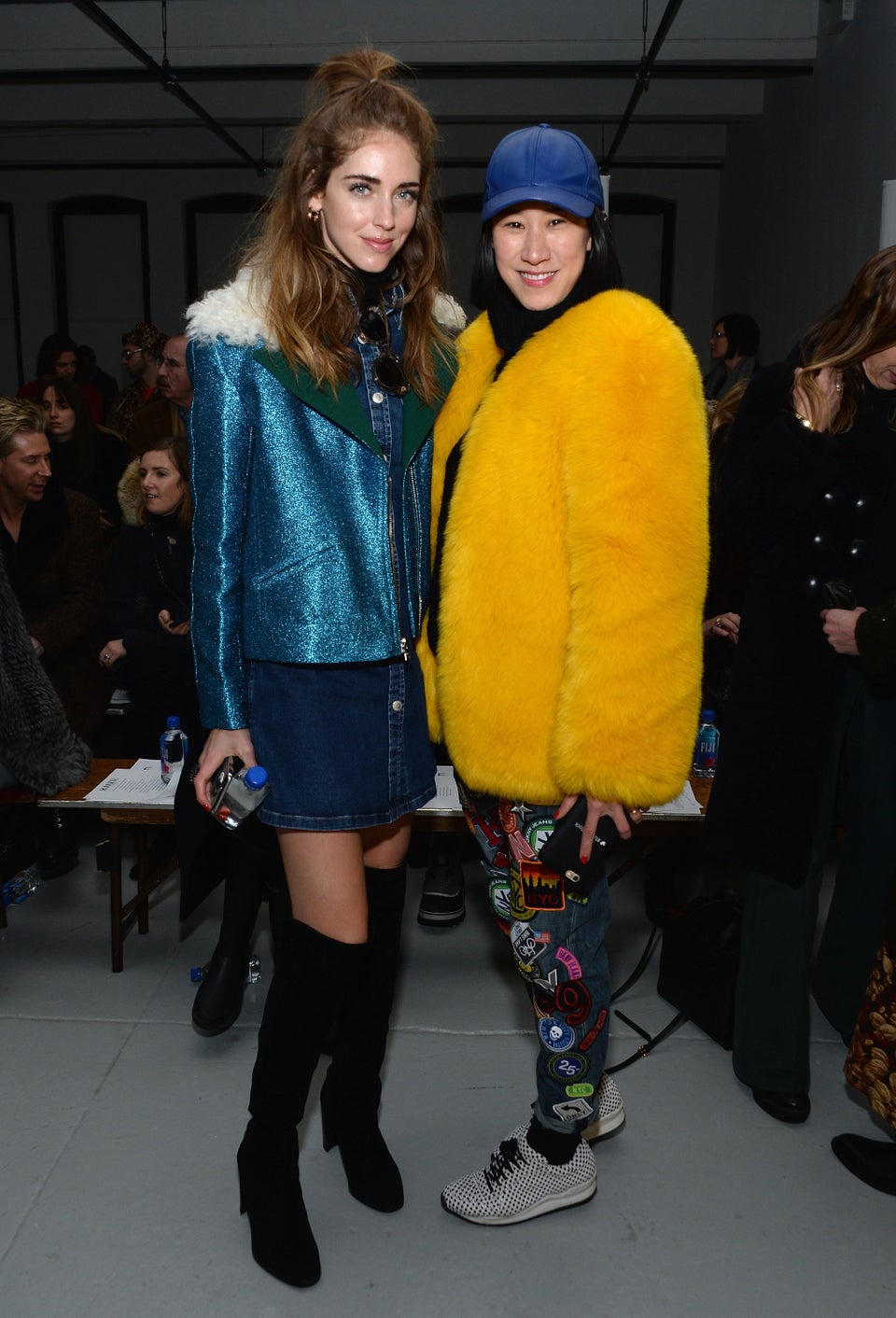 Ben Gabbe via Getty Images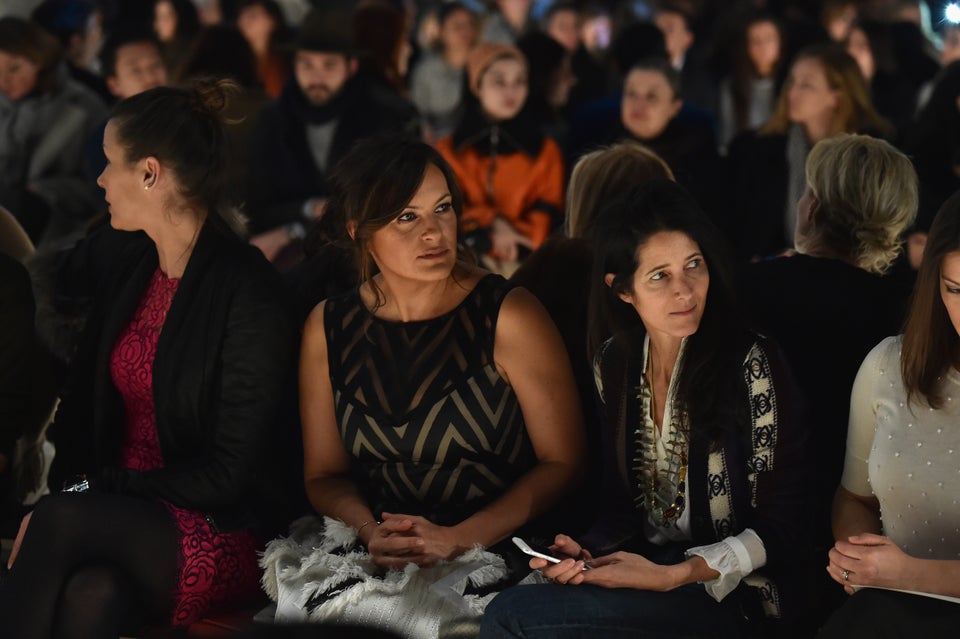 Larry Busacca via Getty Images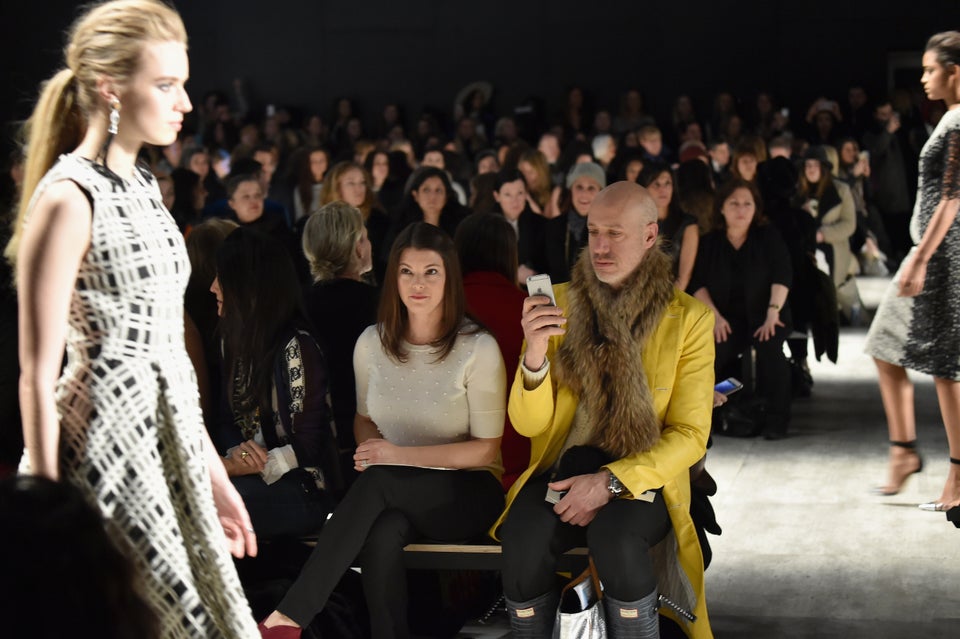 Larry Busacca via Getty Images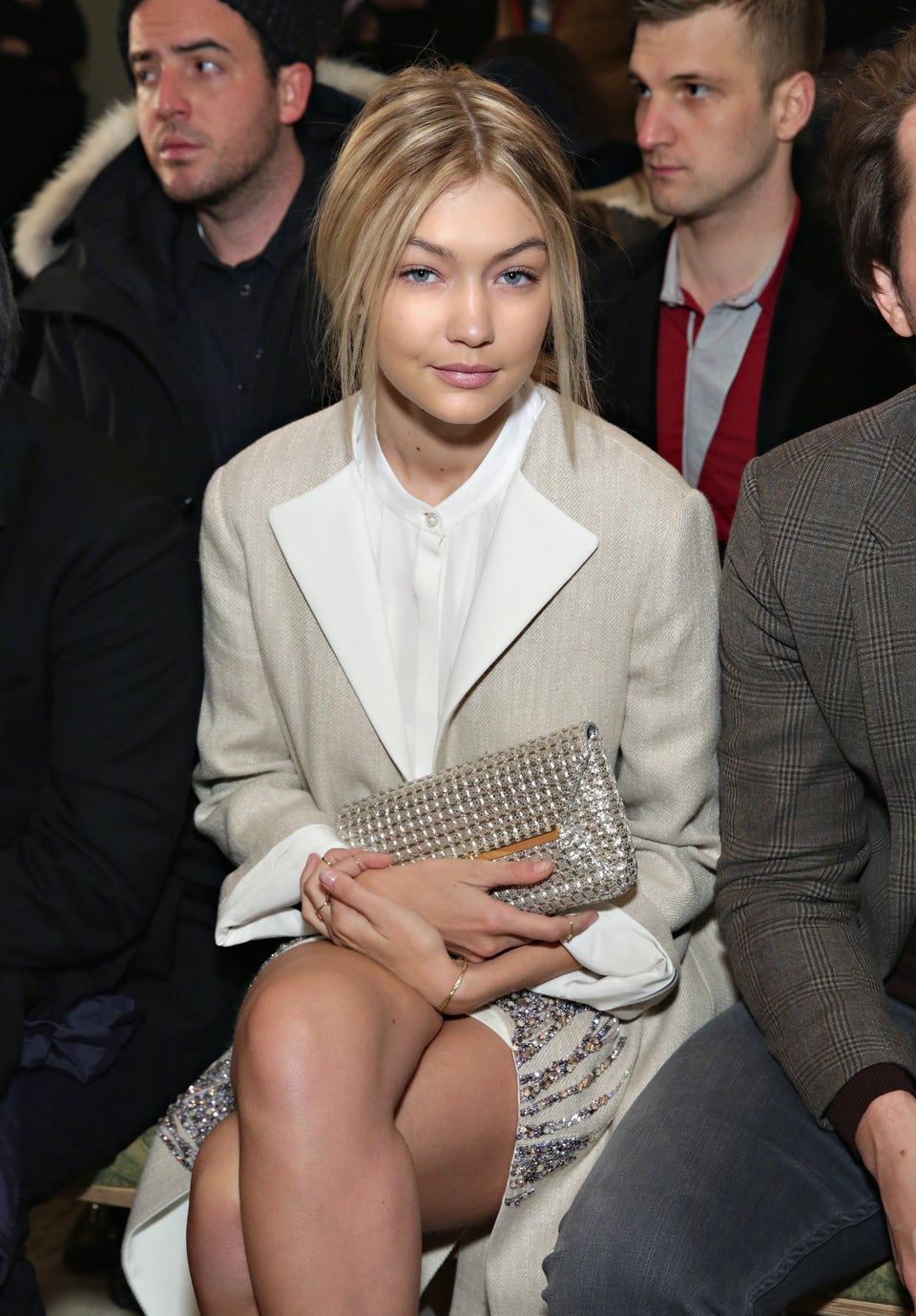 Cindy Ord via Getty Images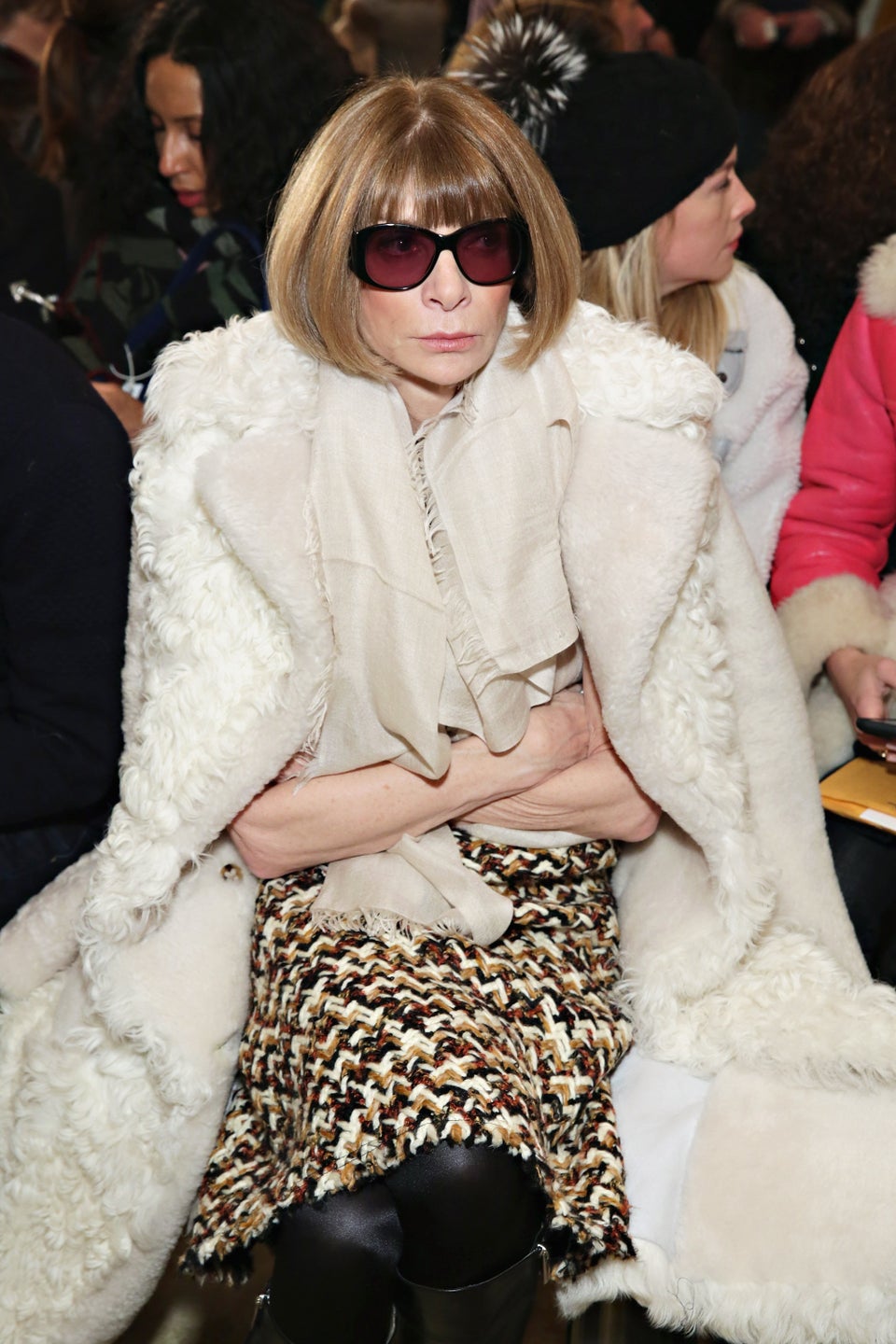 Cindy Ord via Getty Images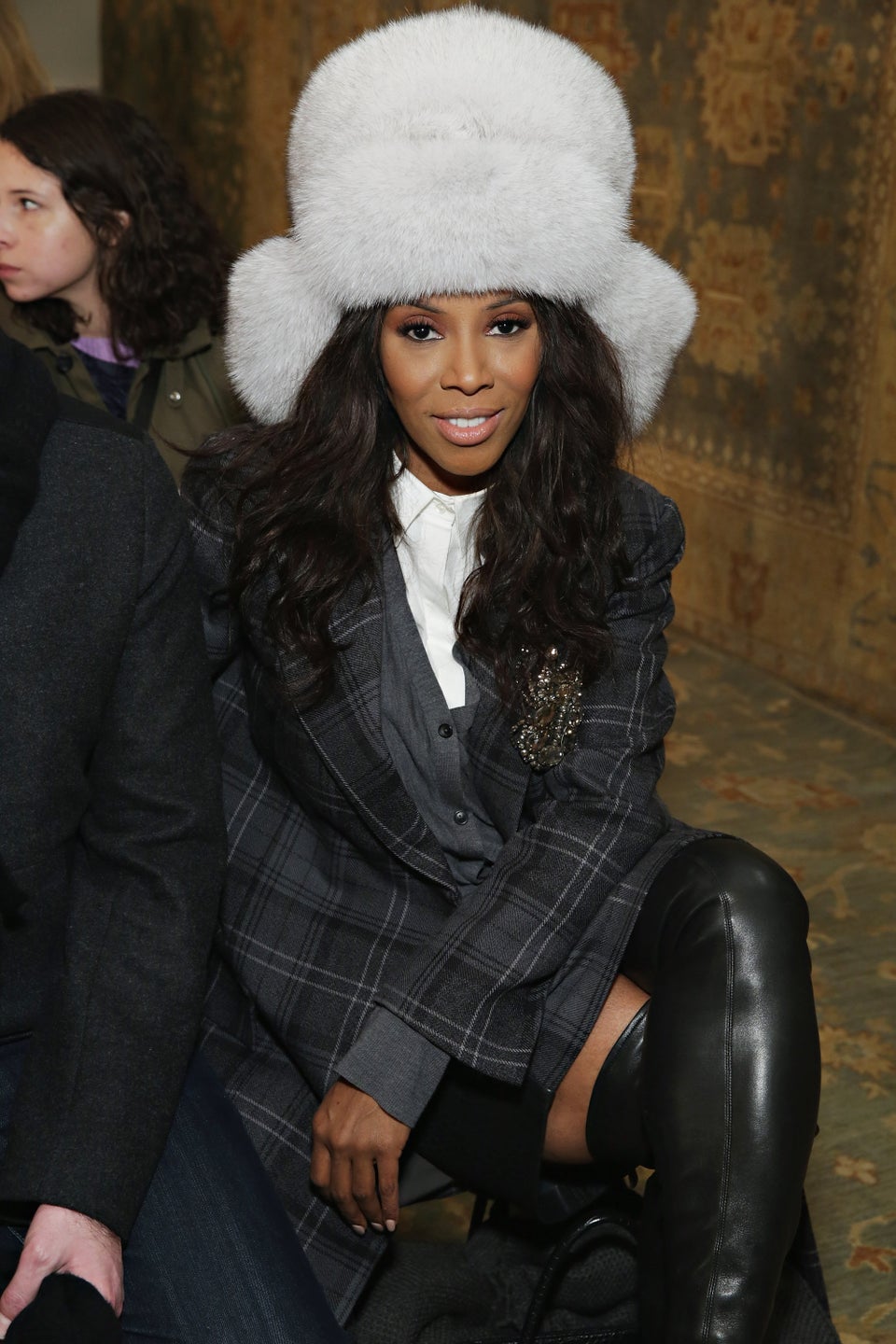 Cindy Ord via Getty Images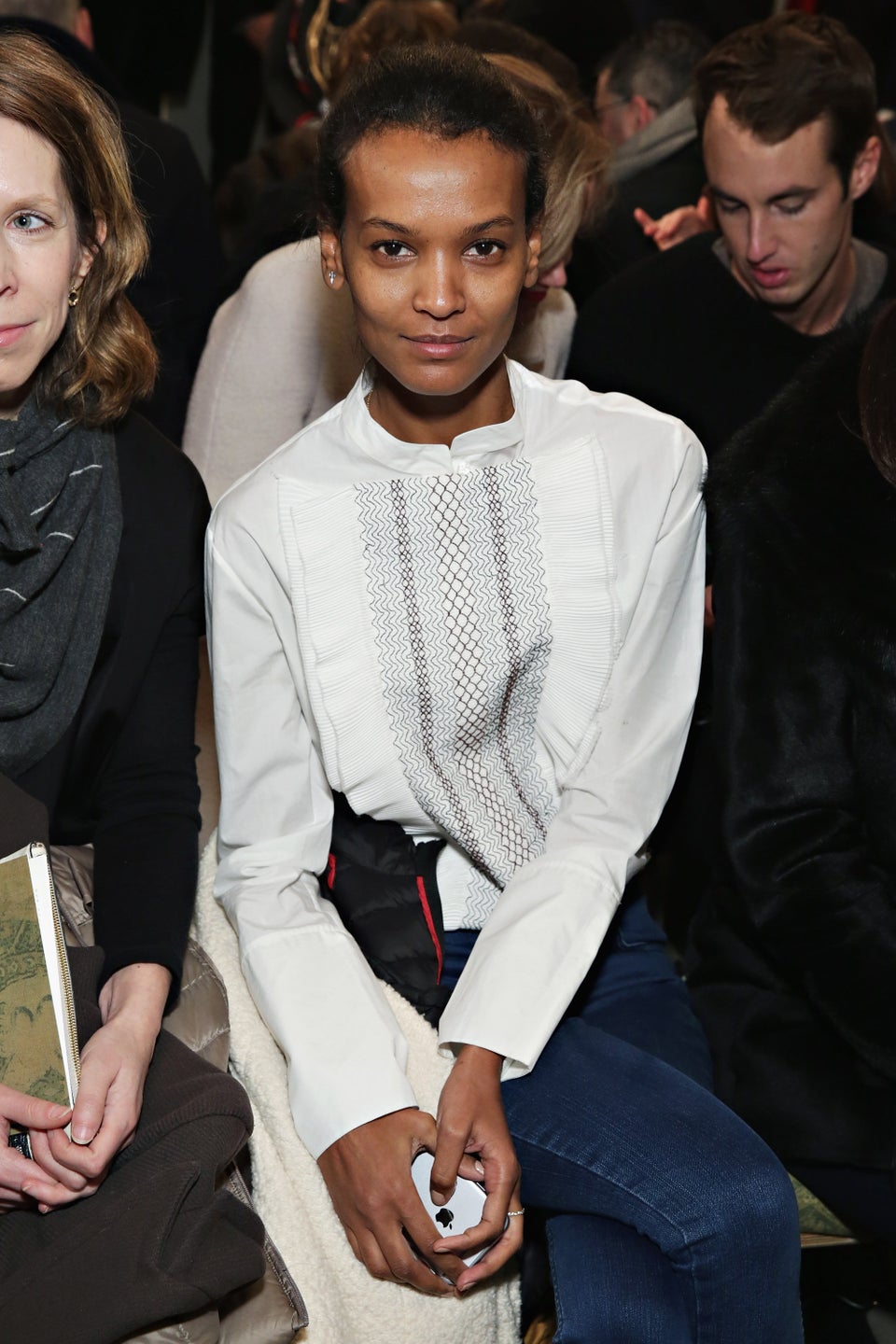 Cindy Ord via Getty Images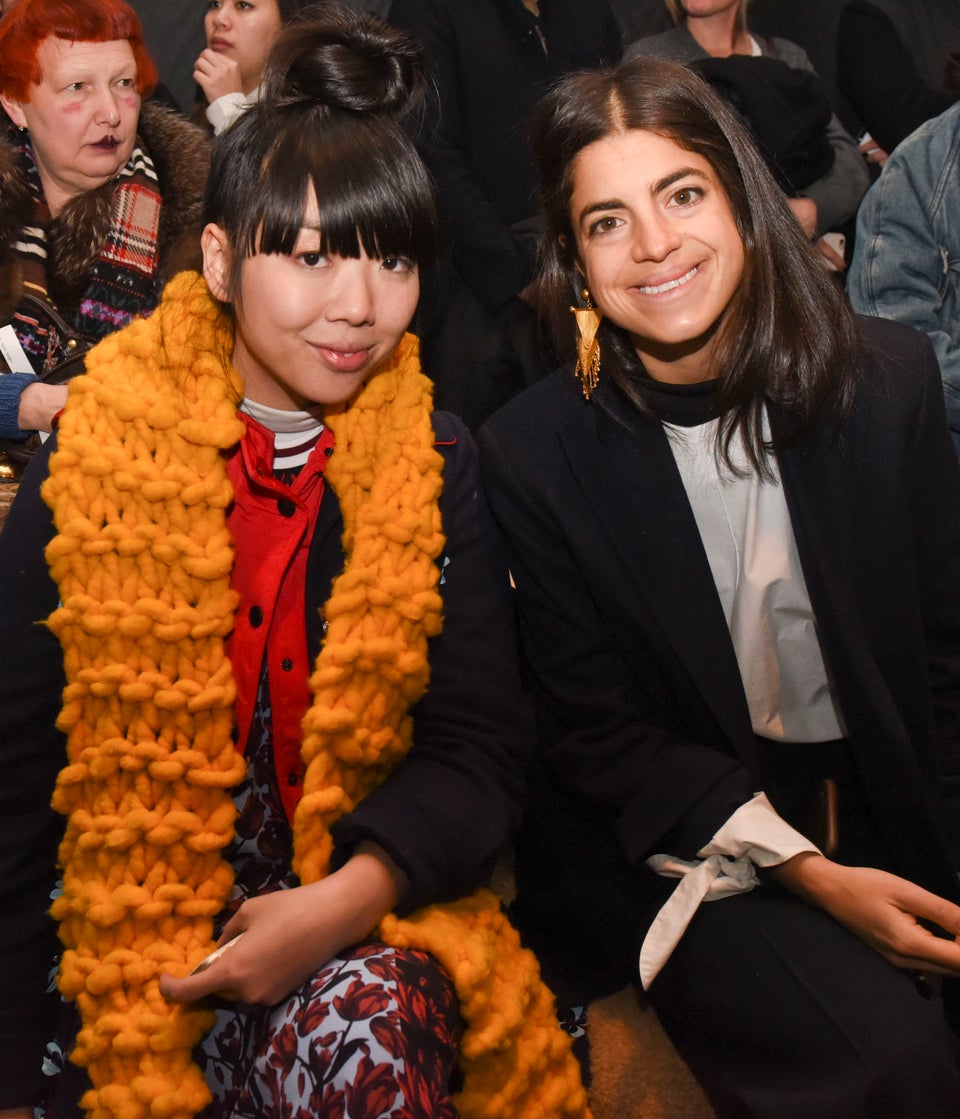 Vivien Killilea via Getty Images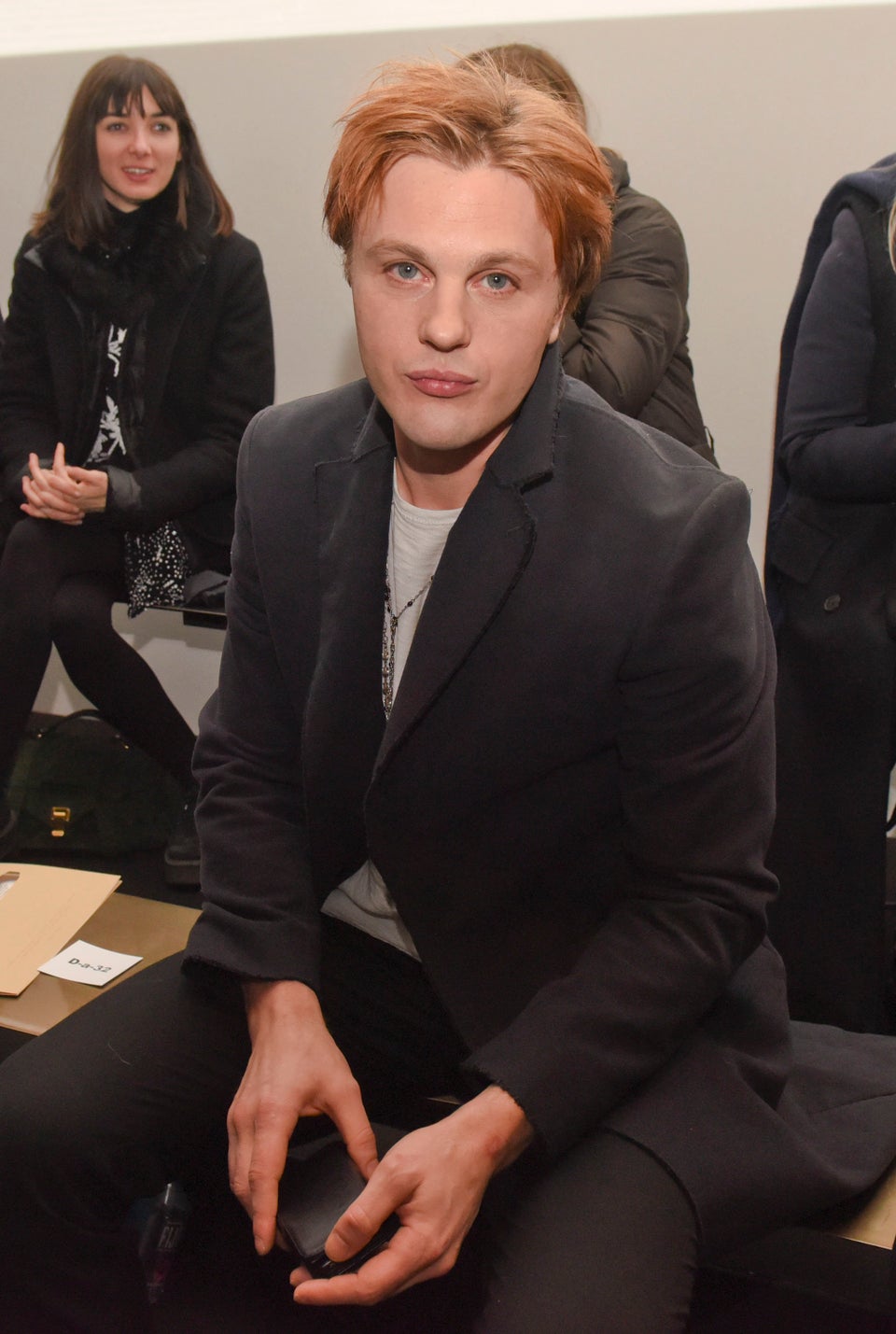 Vivien Killilea via Getty Images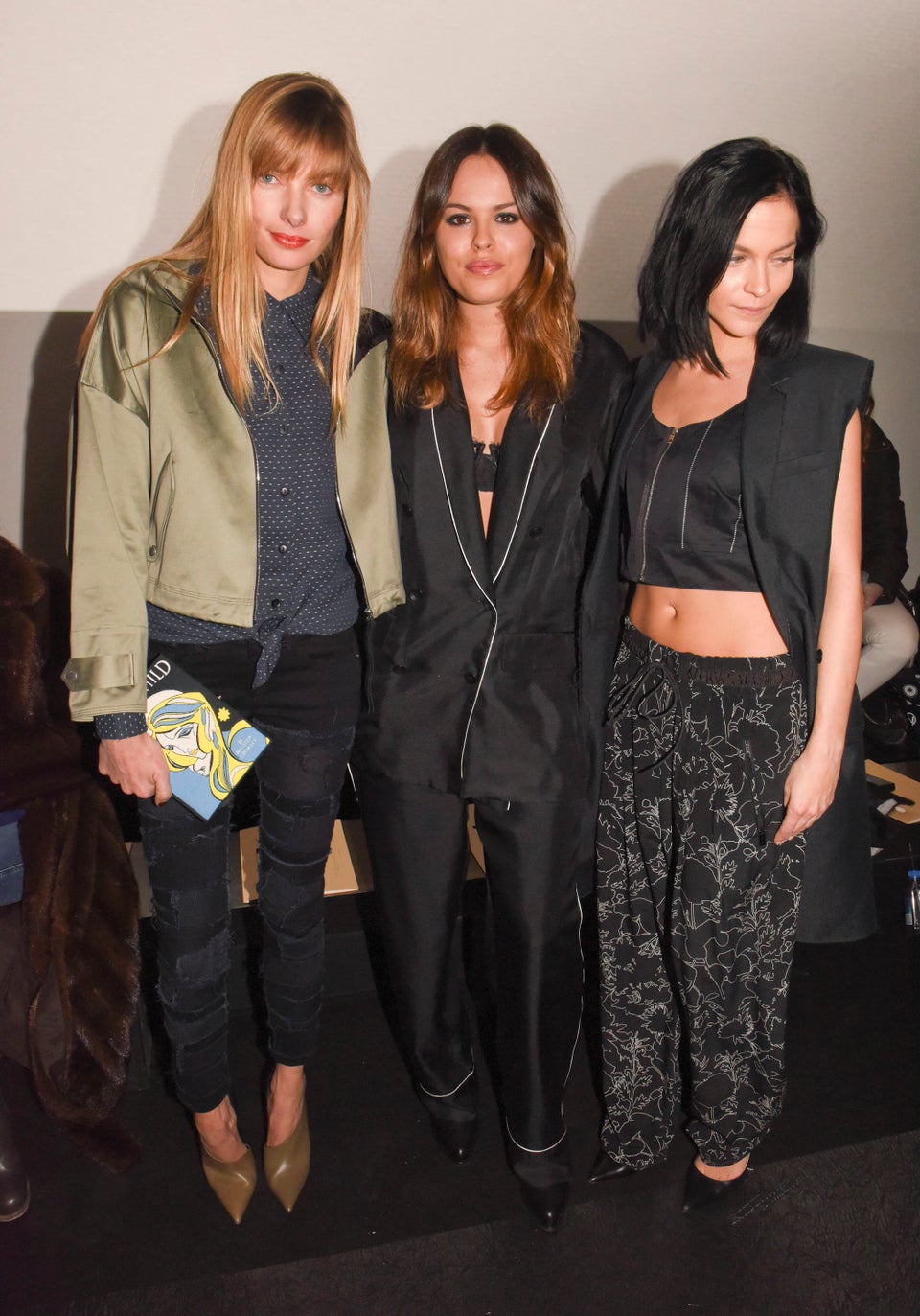 Vivien Killilea via Getty Images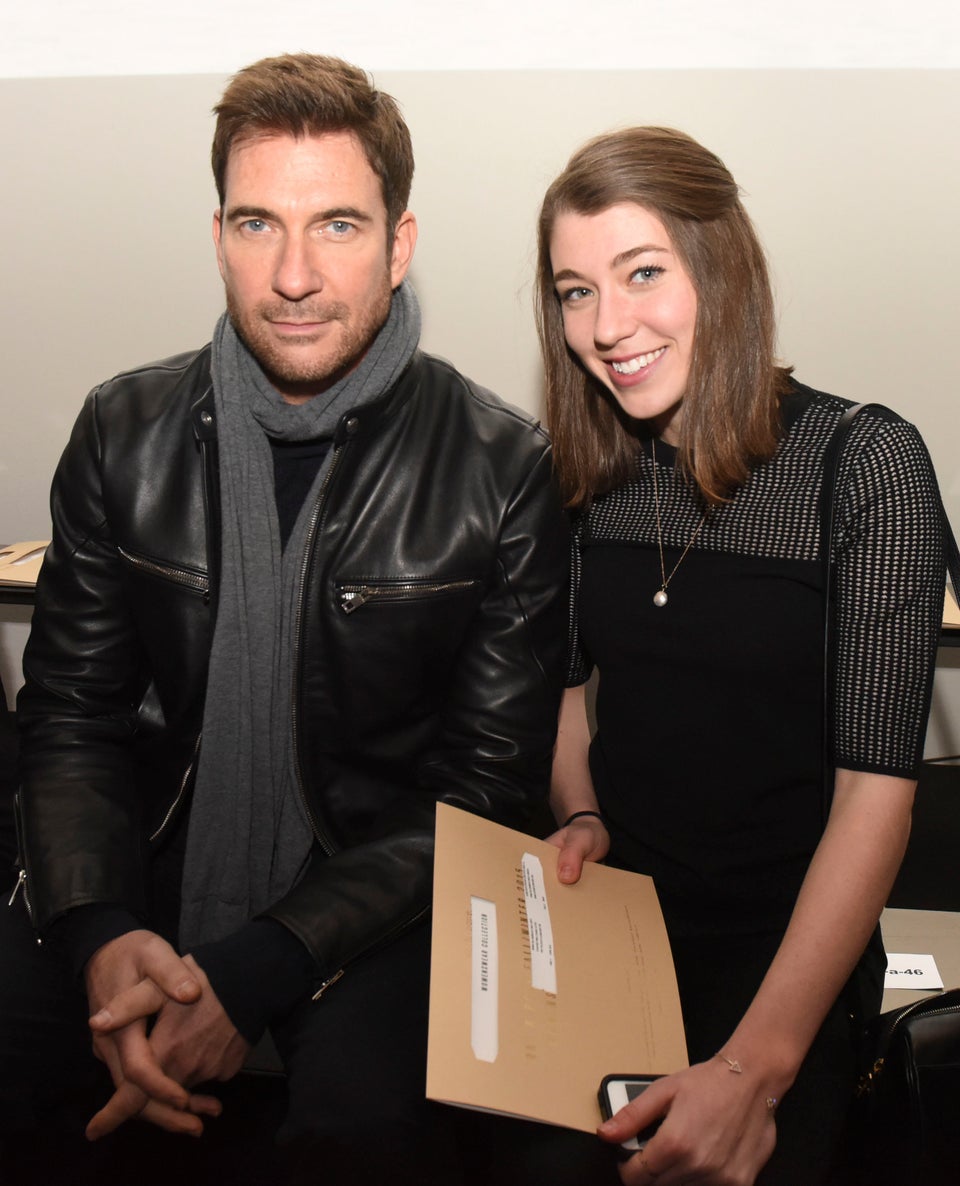 Vivien Killilea via Getty Images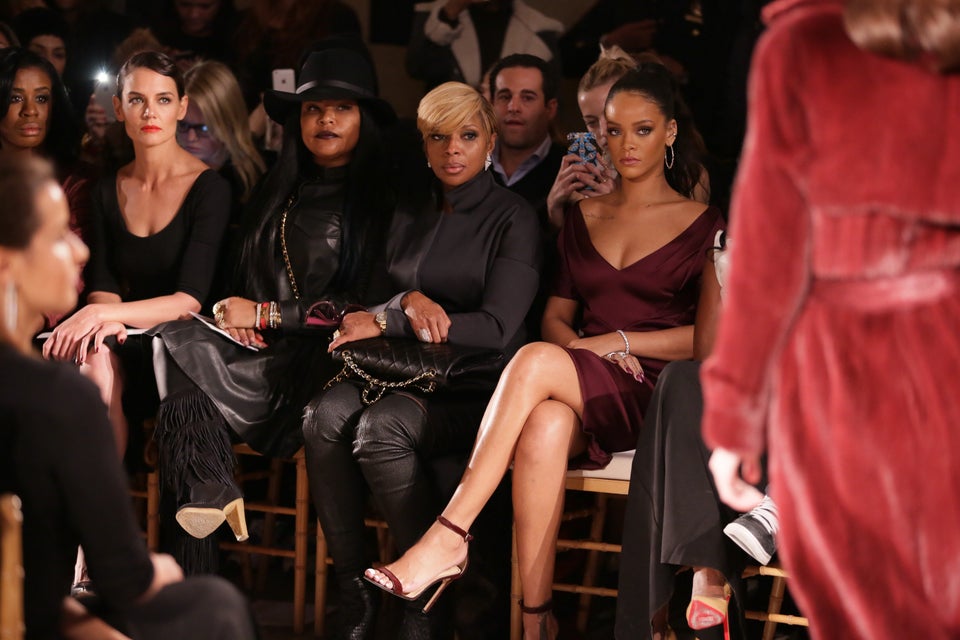 Chelsea Lauren via Getty Images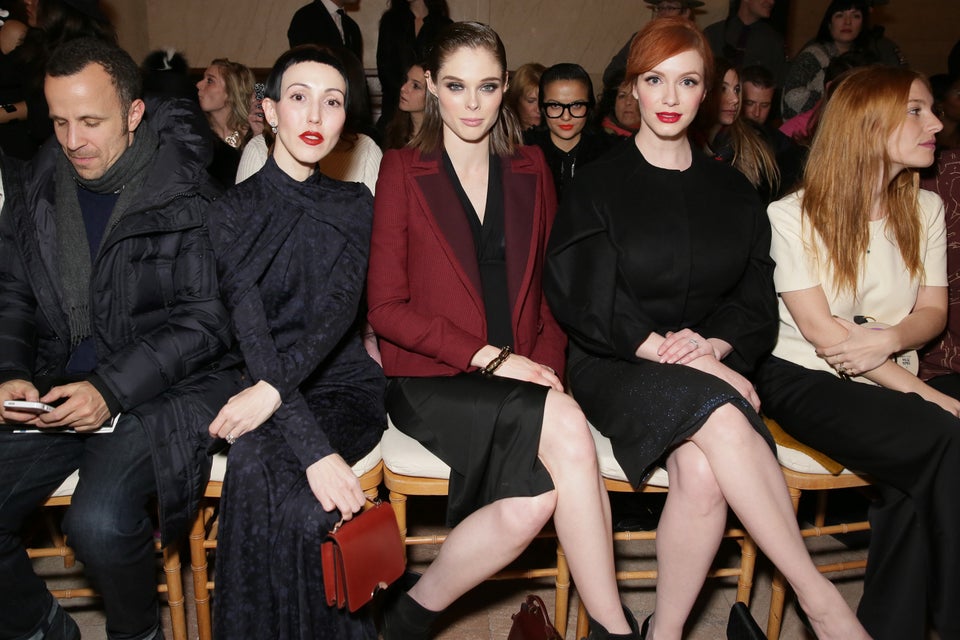 Chelsea Lauren via Getty Images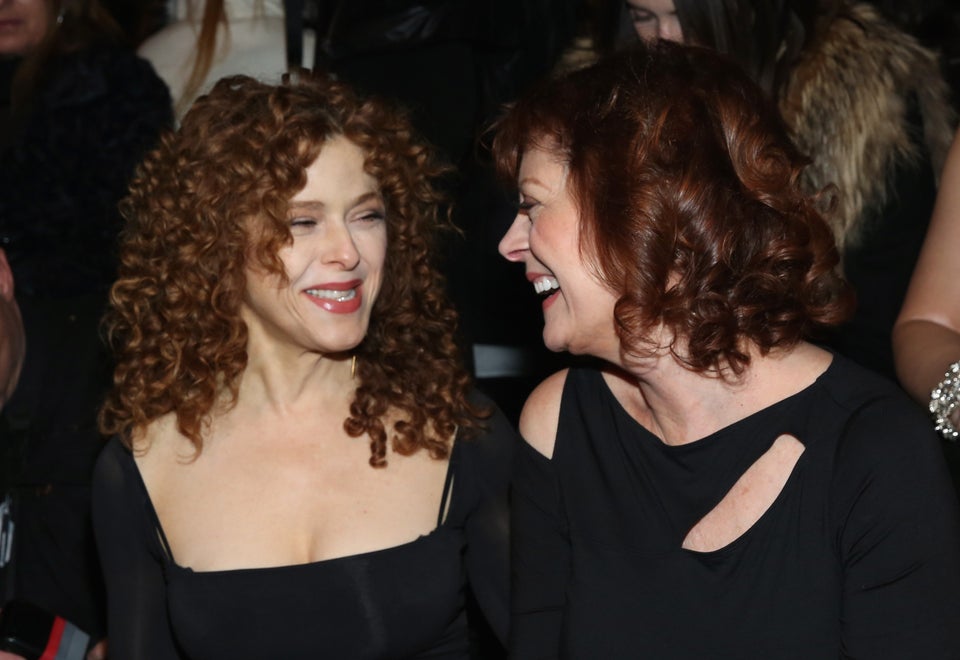 Cindy Ord via Getty Images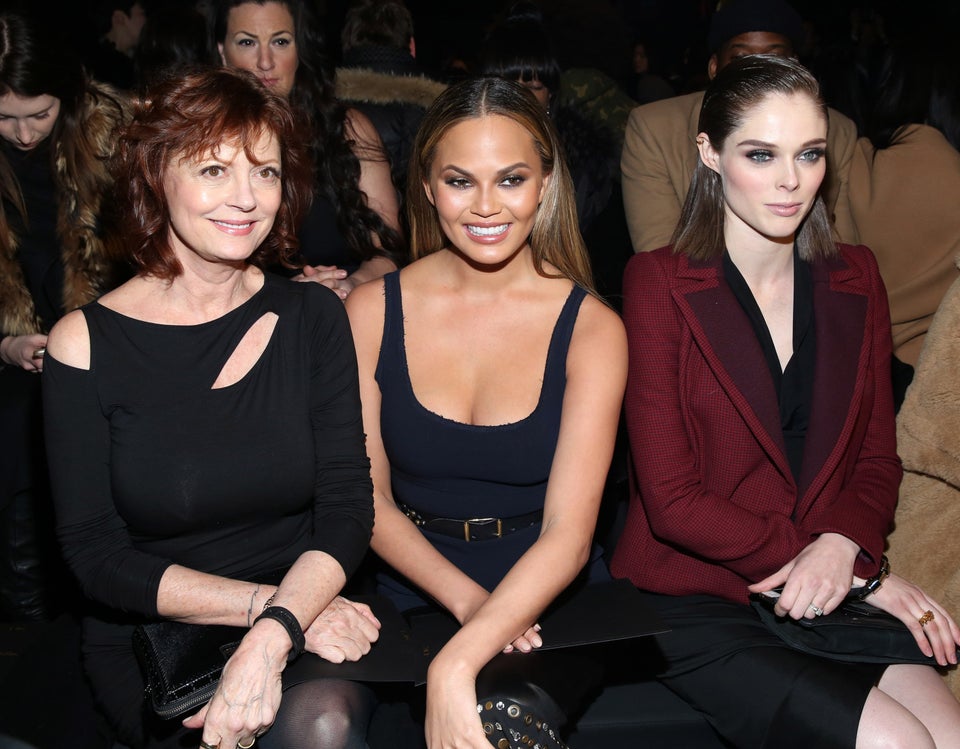 Cindy Ord via Getty Images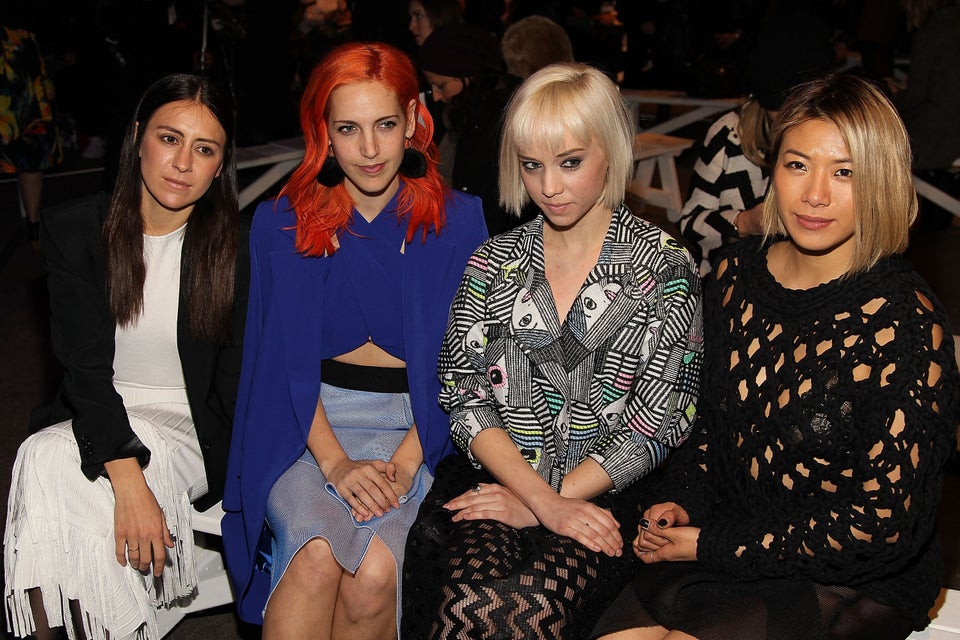 Paul Morigi via Getty Images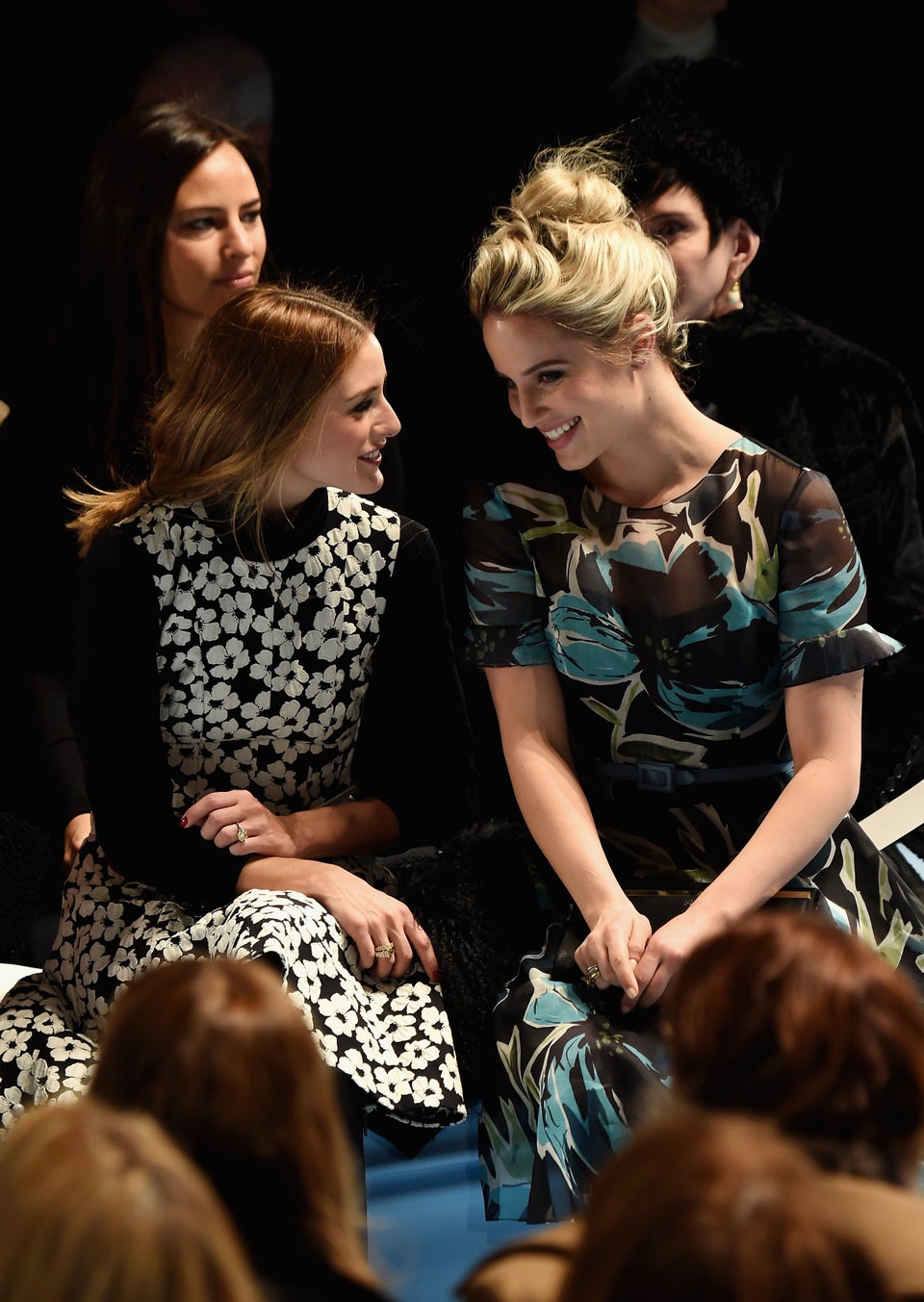 Larry Busacca via Getty Images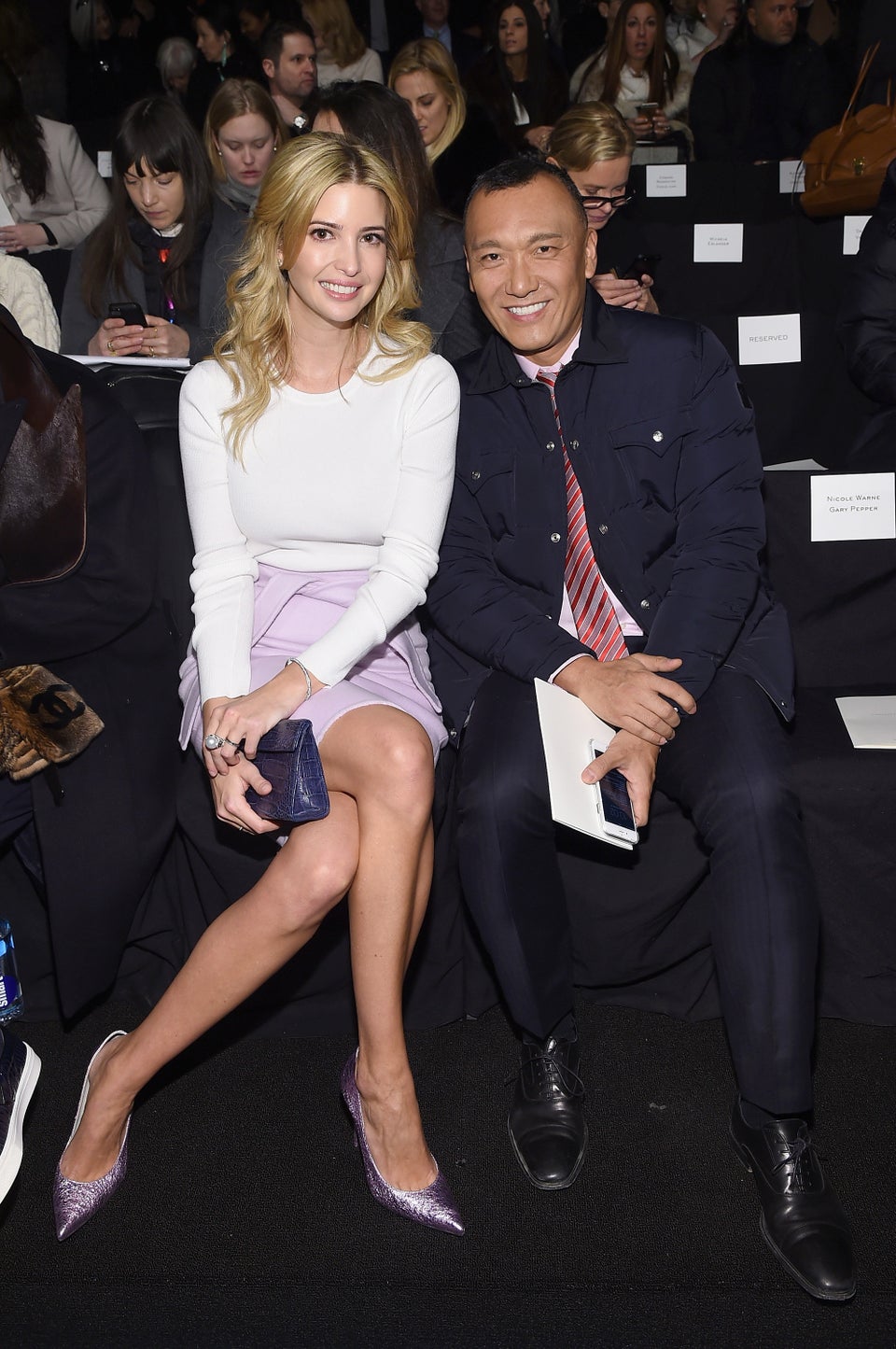 Larry Busacca via Getty Images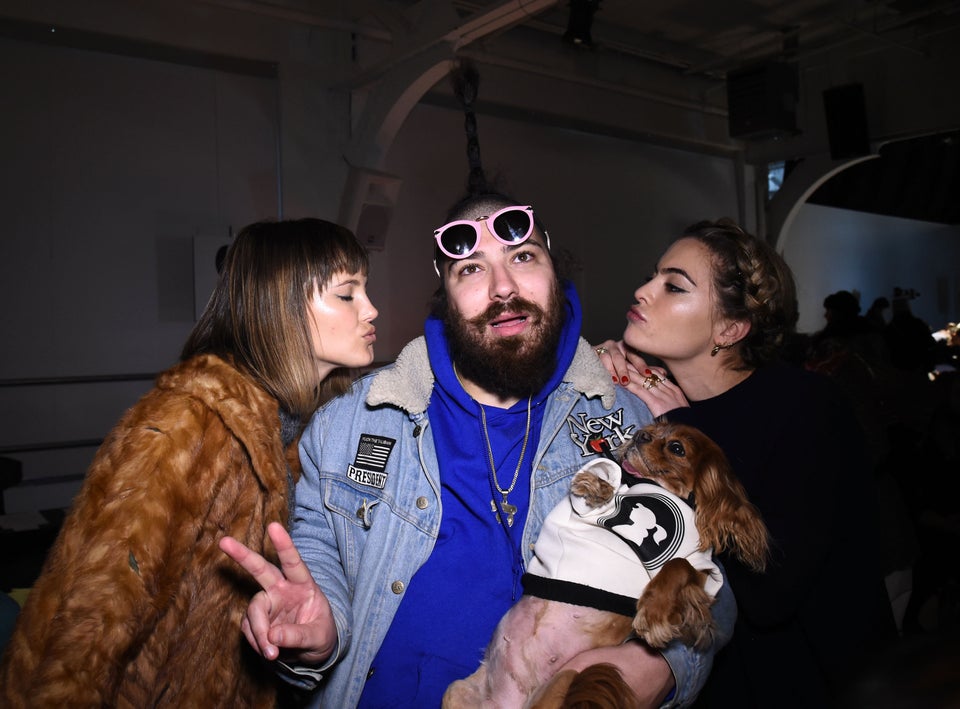 Ilya S. Savenok via Getty Images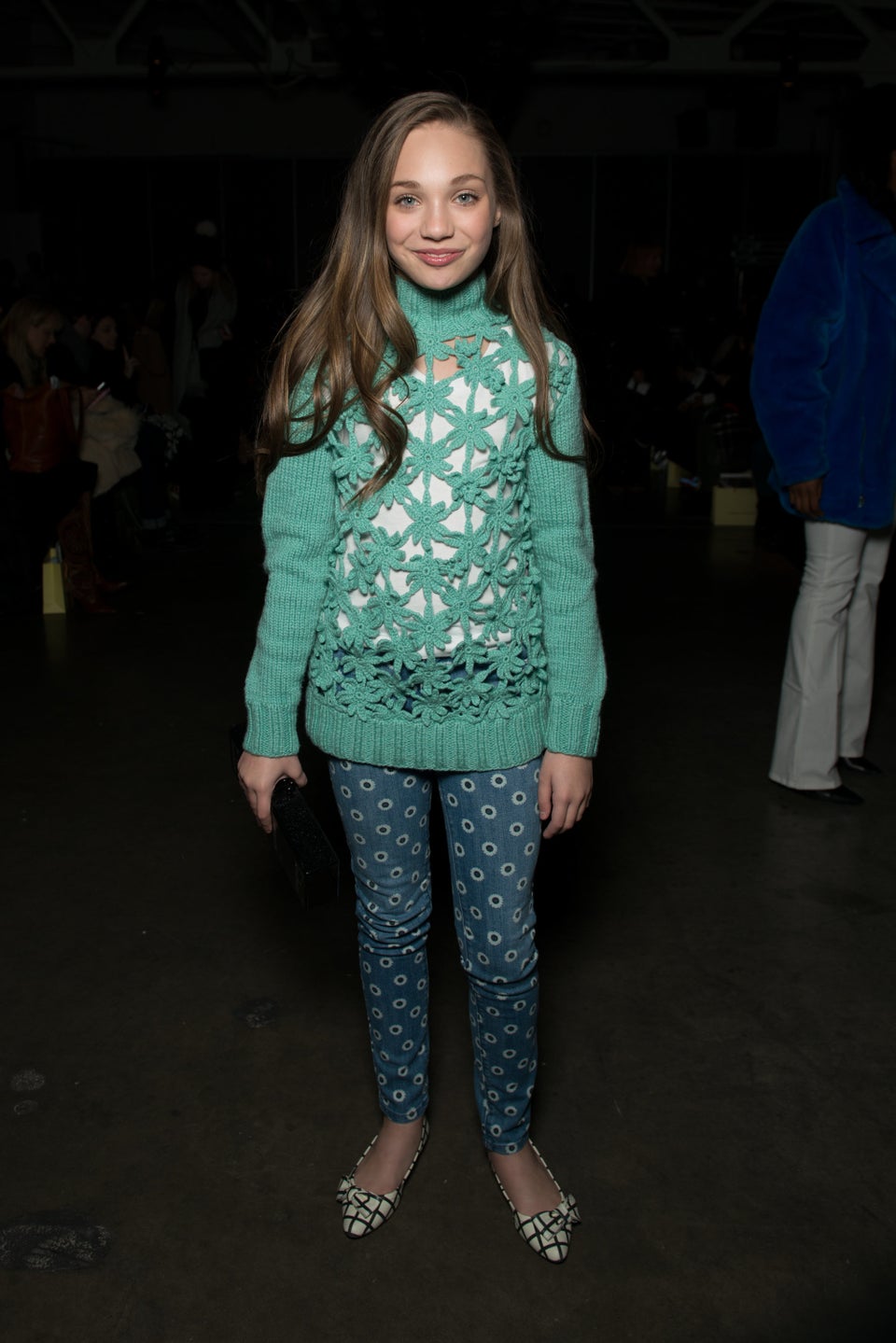 Wendell Teodoro via Getty Images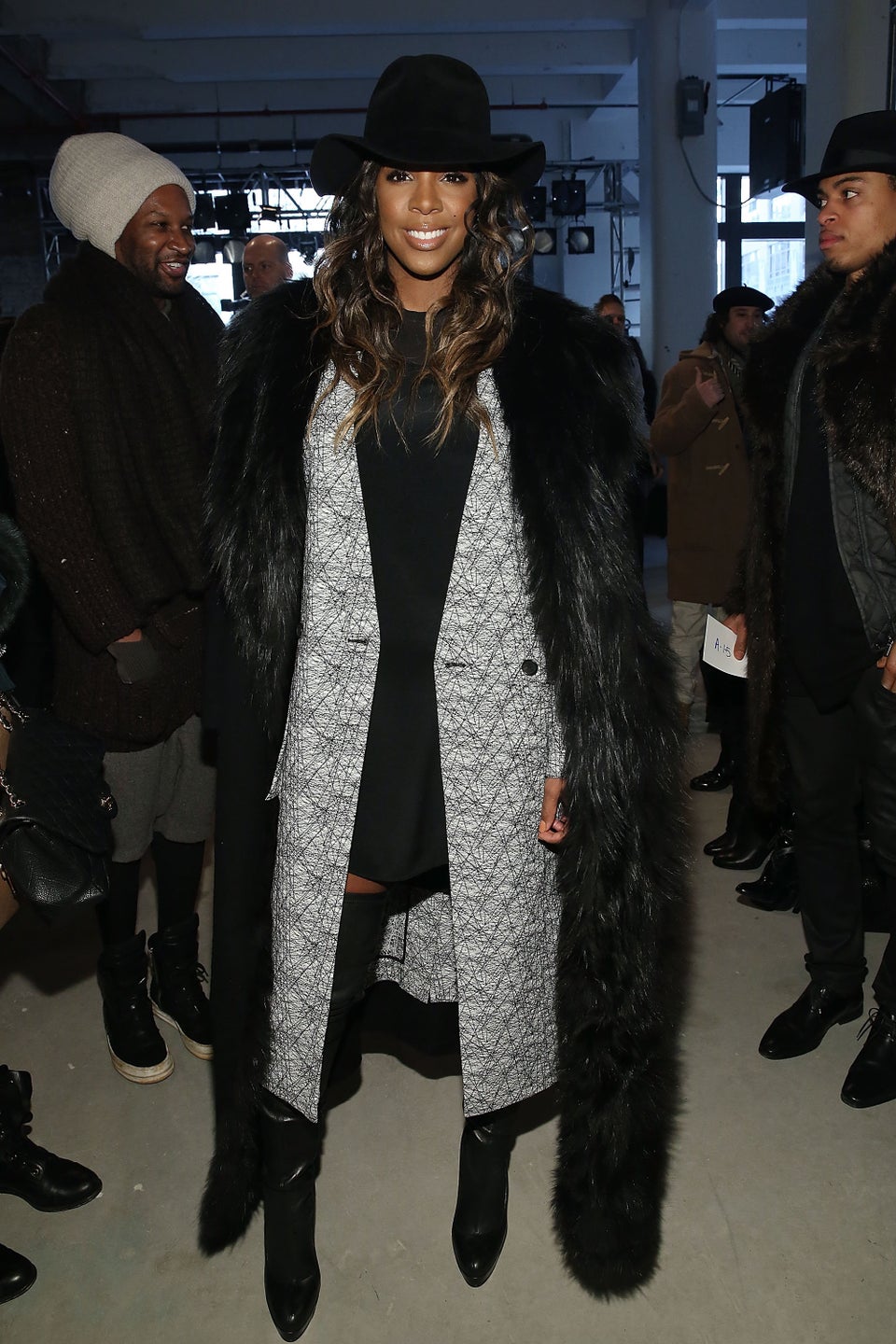 Mireya Acierto via Getty Images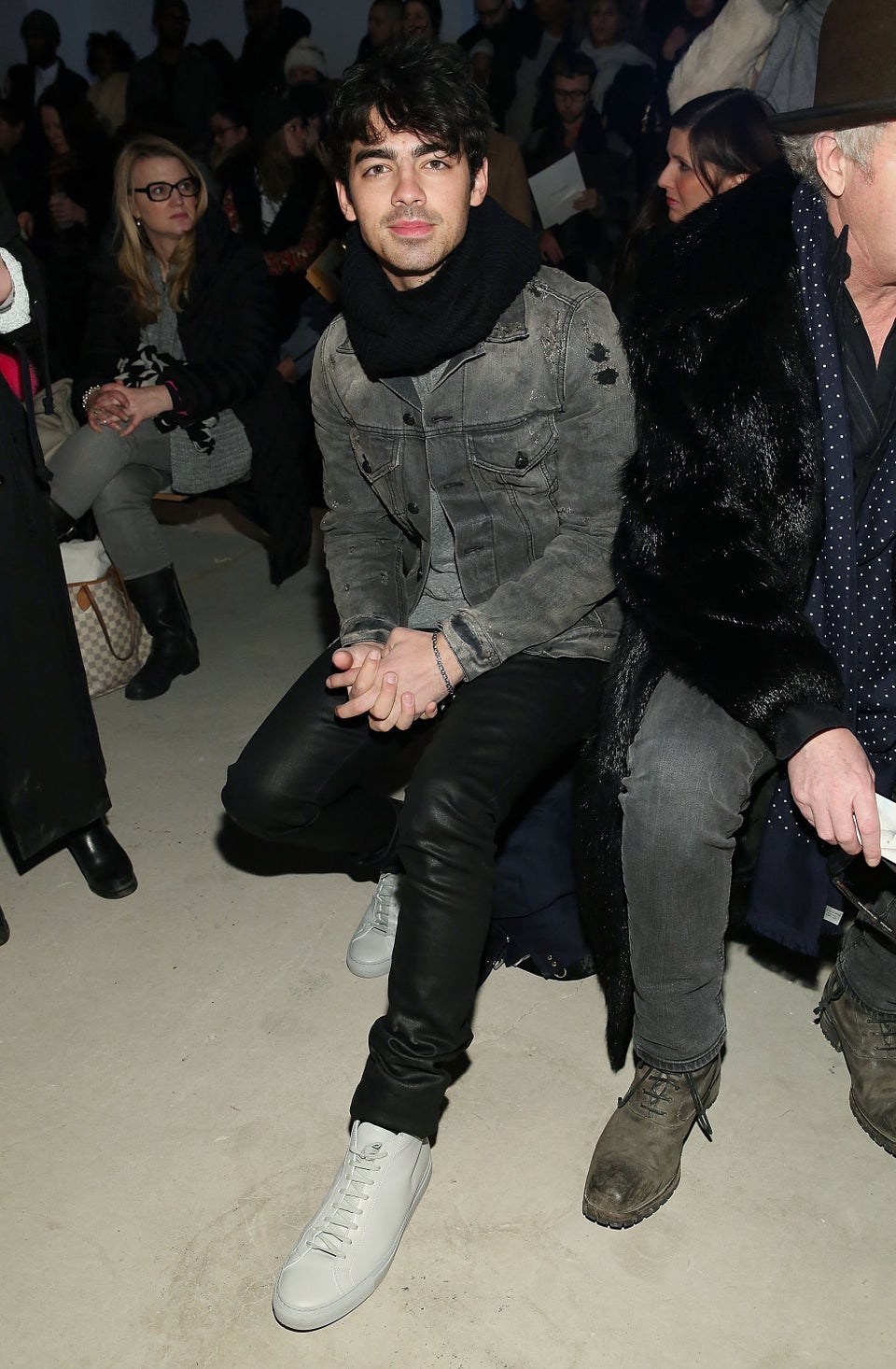 Mireya Acierto via Getty Images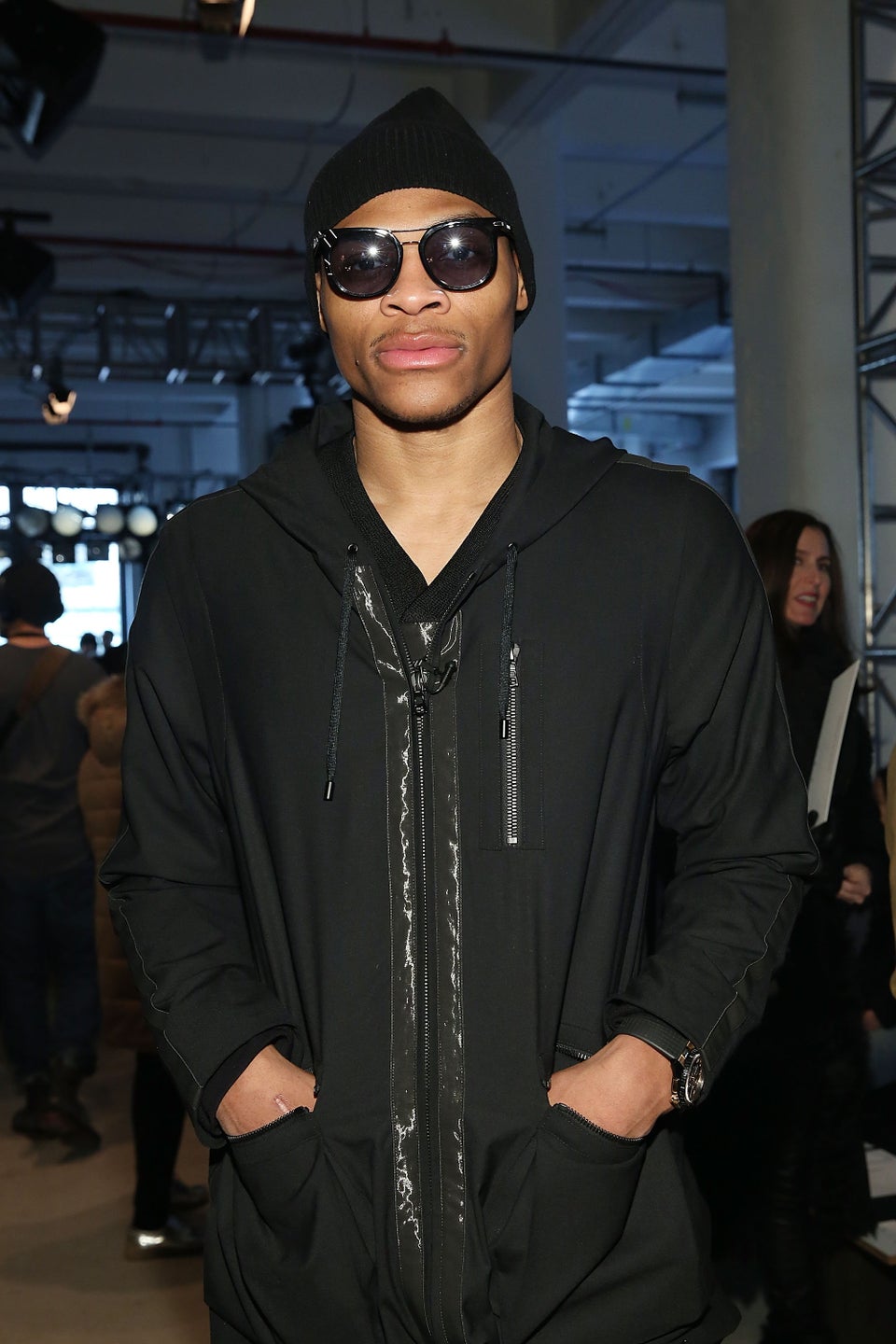 Mireya Acierto via Getty Images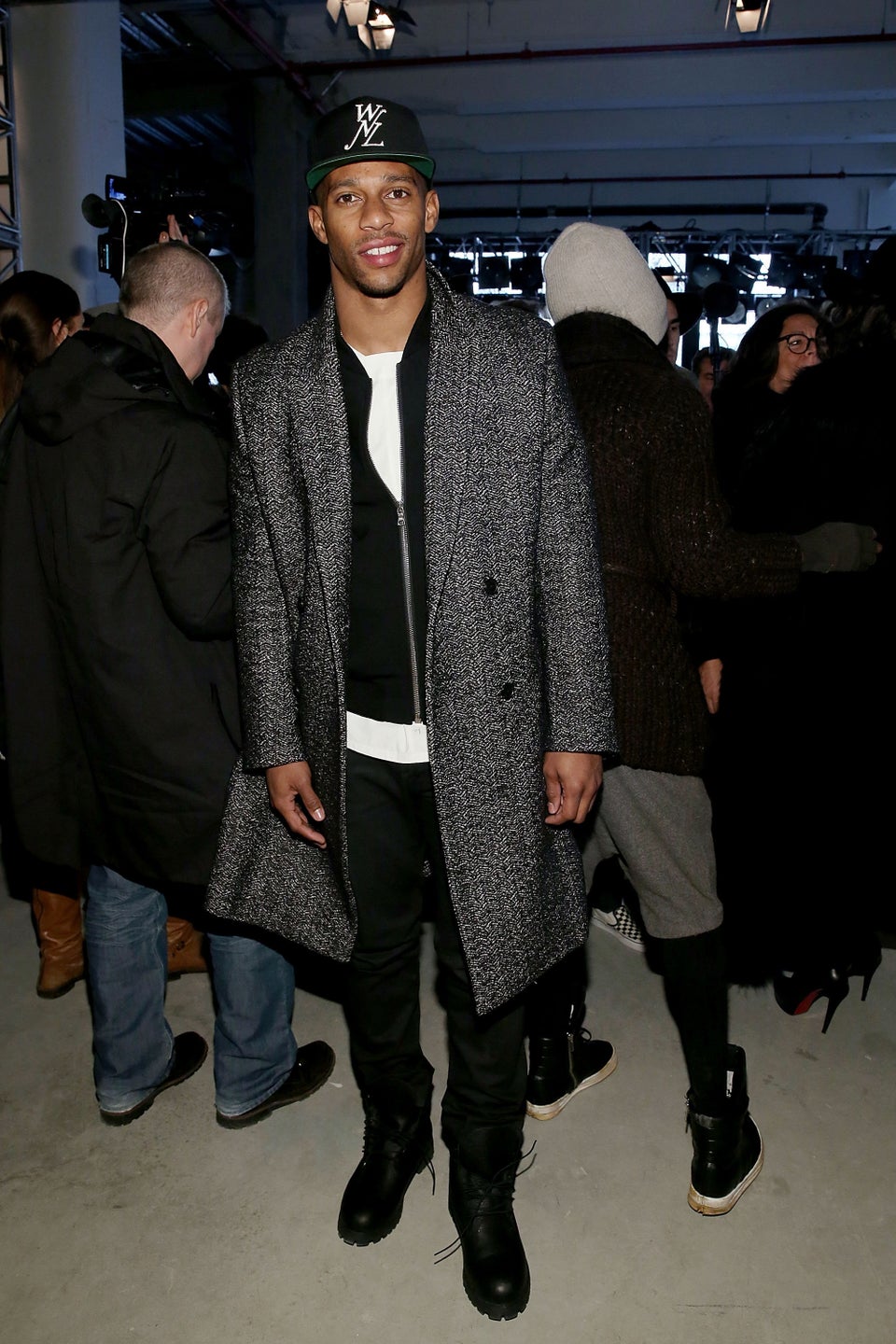 Mireya Acierto via Getty Images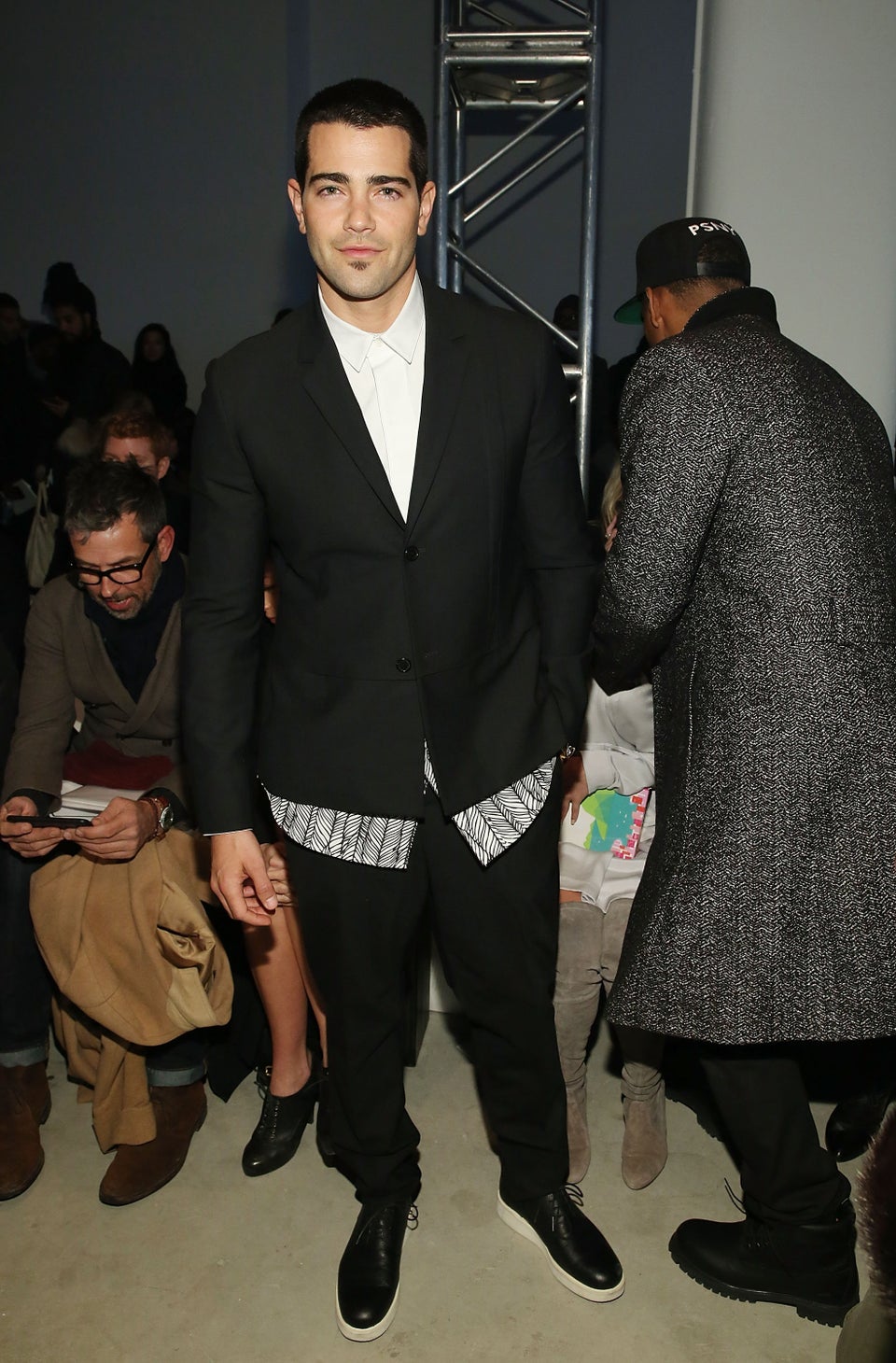 Mireya Acierto via Getty Images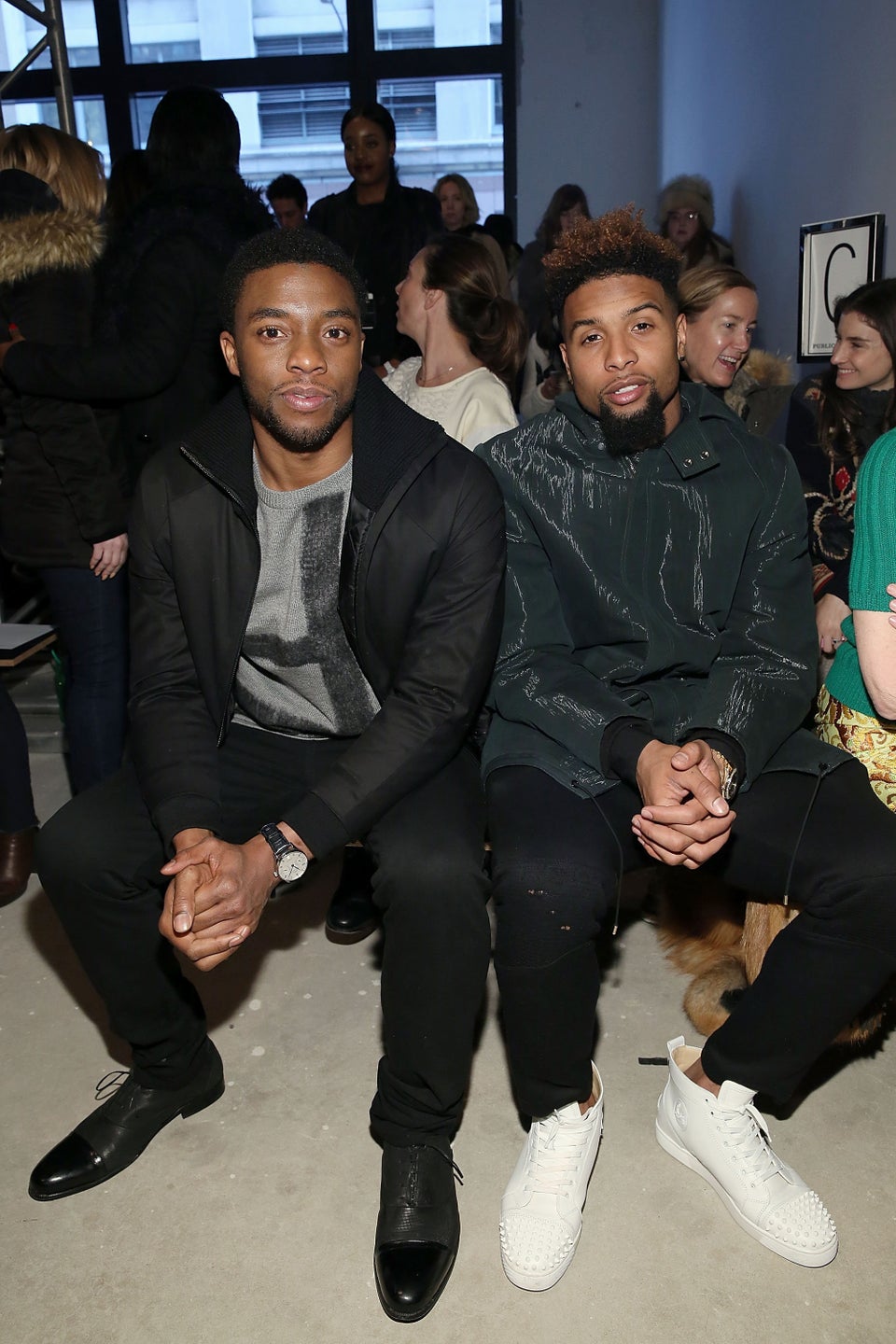 Mireya Acierto via Getty Images
Public School - Front Row - MADE Fashion Week Fall 2015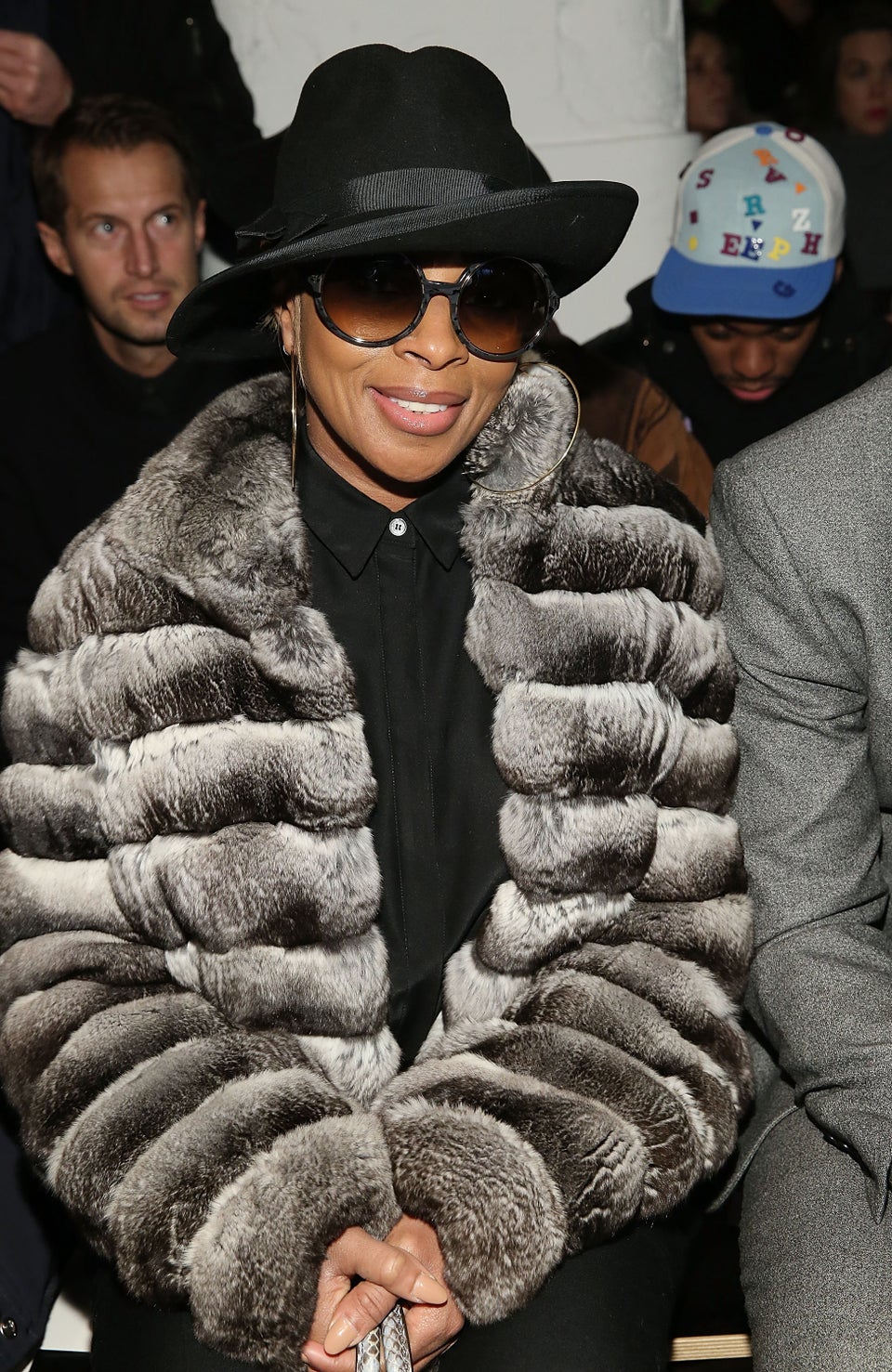 Mireya Acierto via Getty Images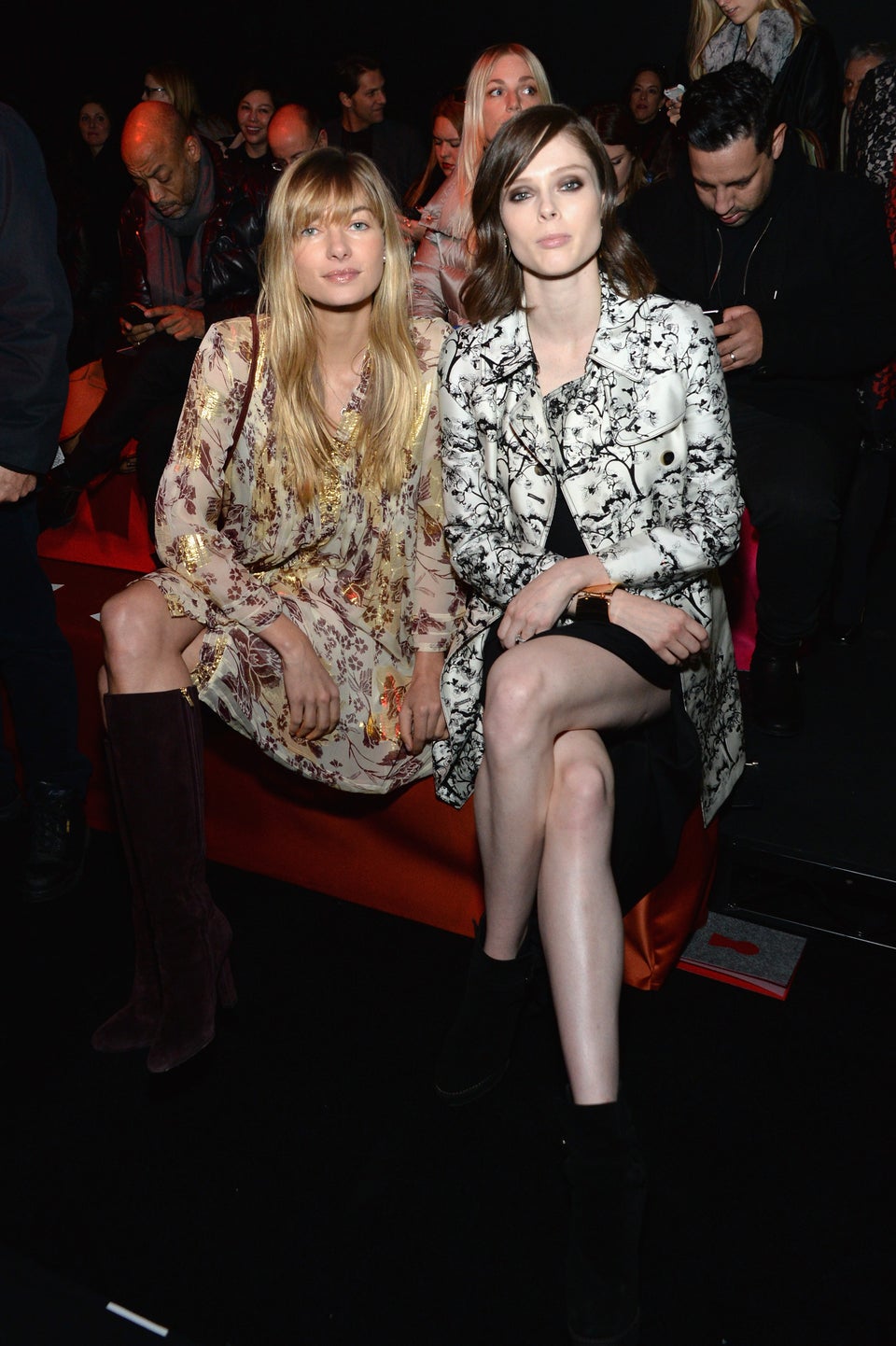 Ben Gabbe via Getty Images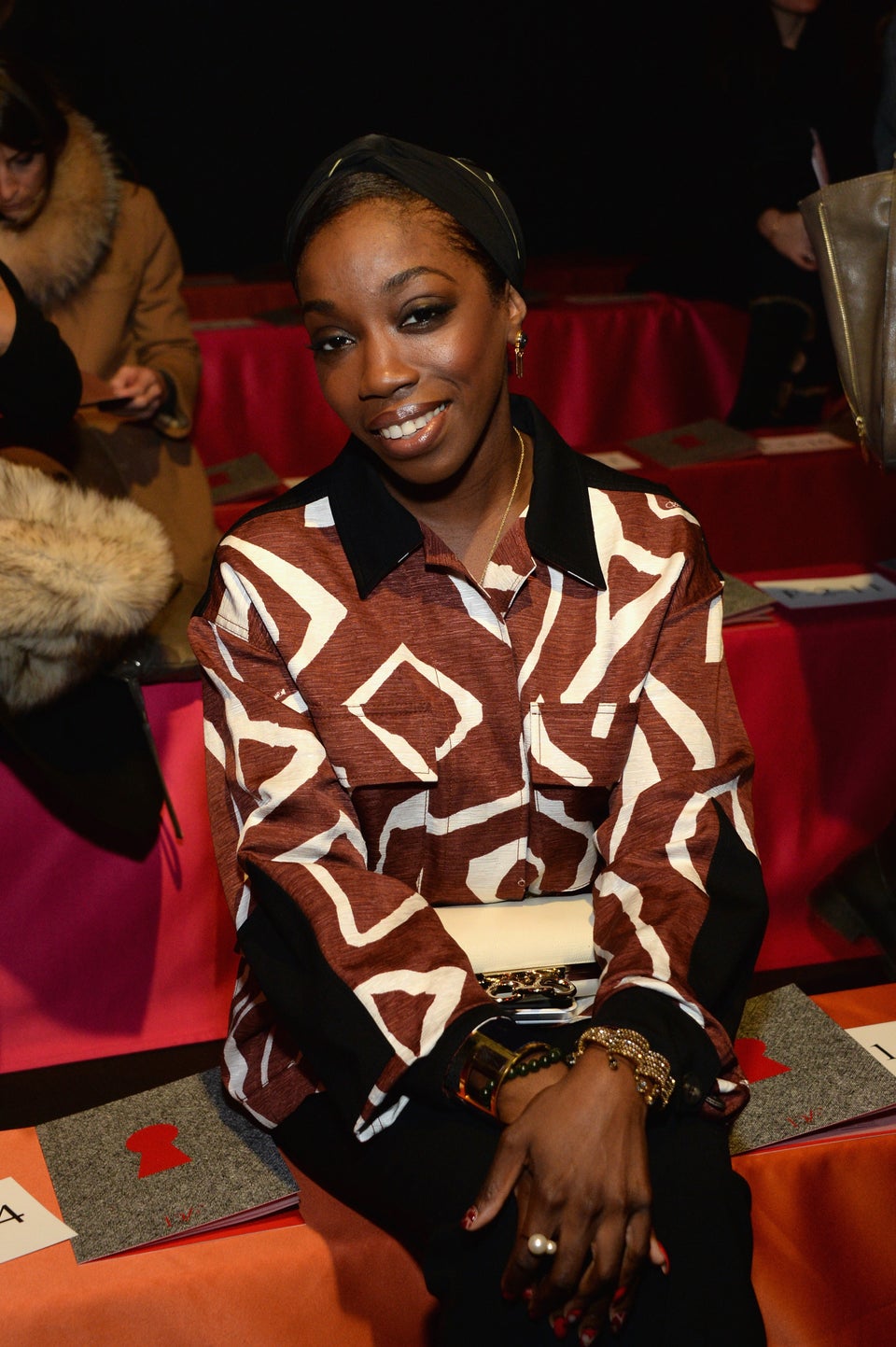 Ben Gabbe via Getty Images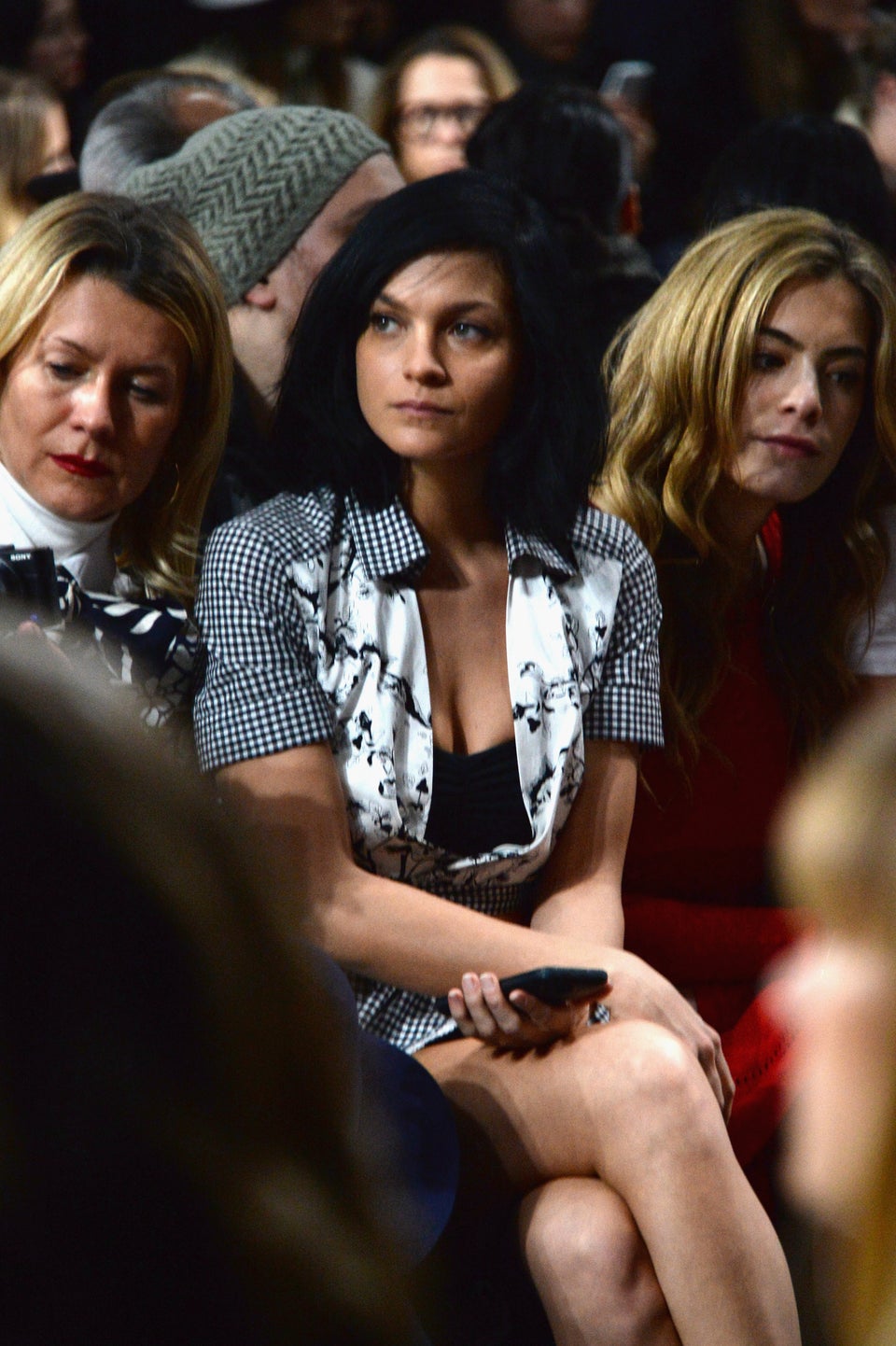 Ben Gabbe via Getty Images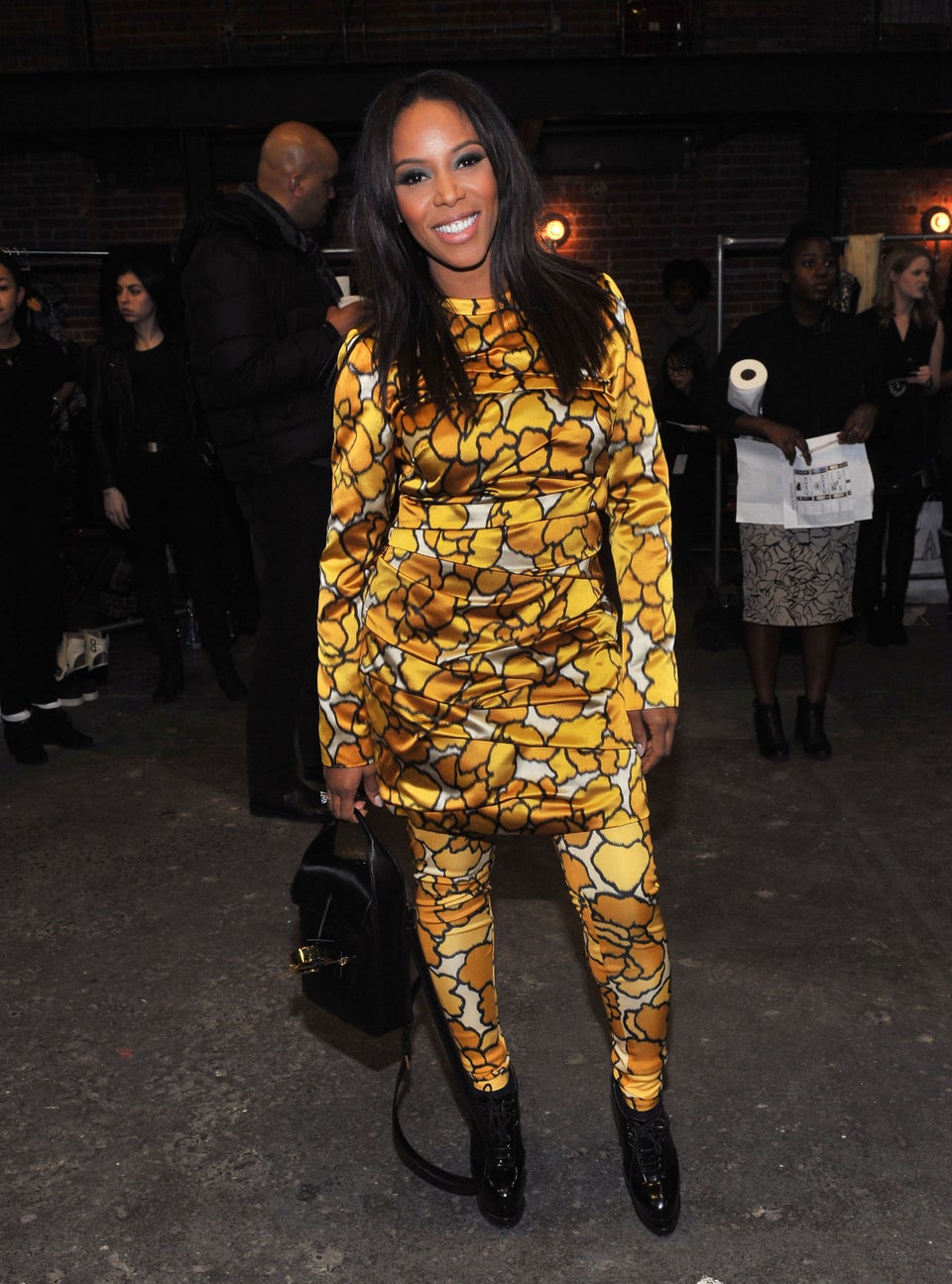 Henry S. Dziekan III via Getty Images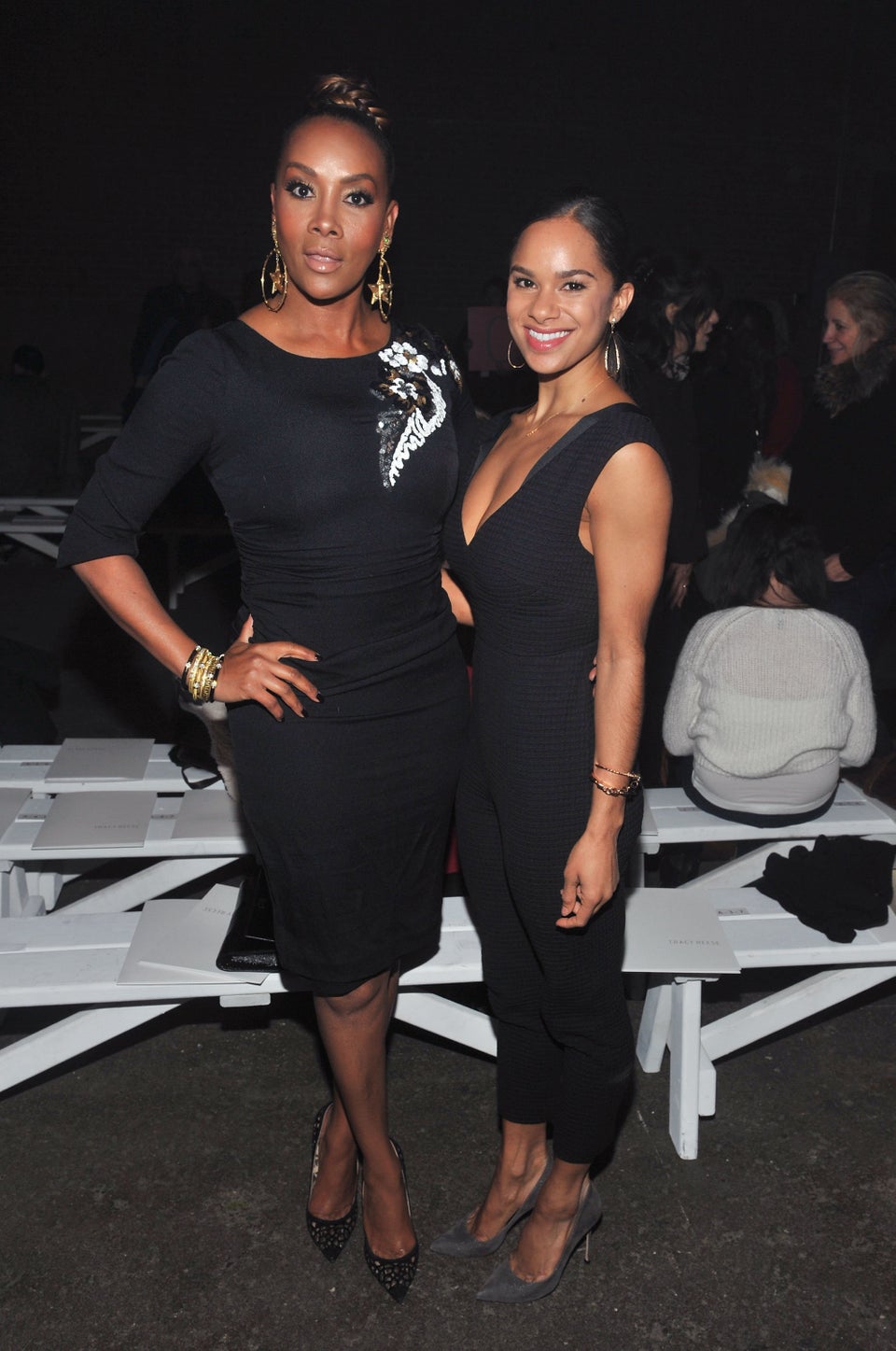 Henry S. Dziekan III via Getty Images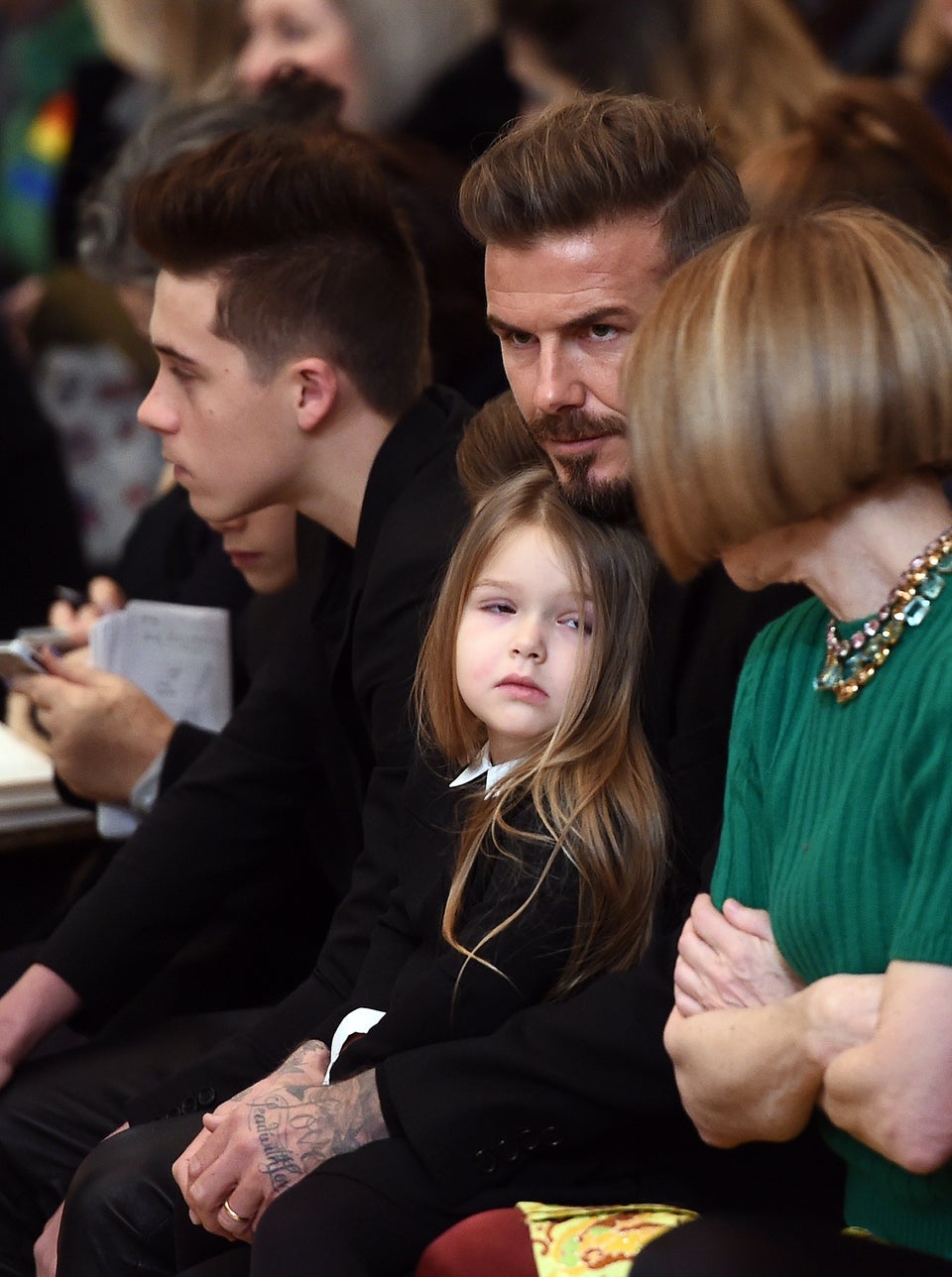 JEWEL SAMAD/AFP/Getty Images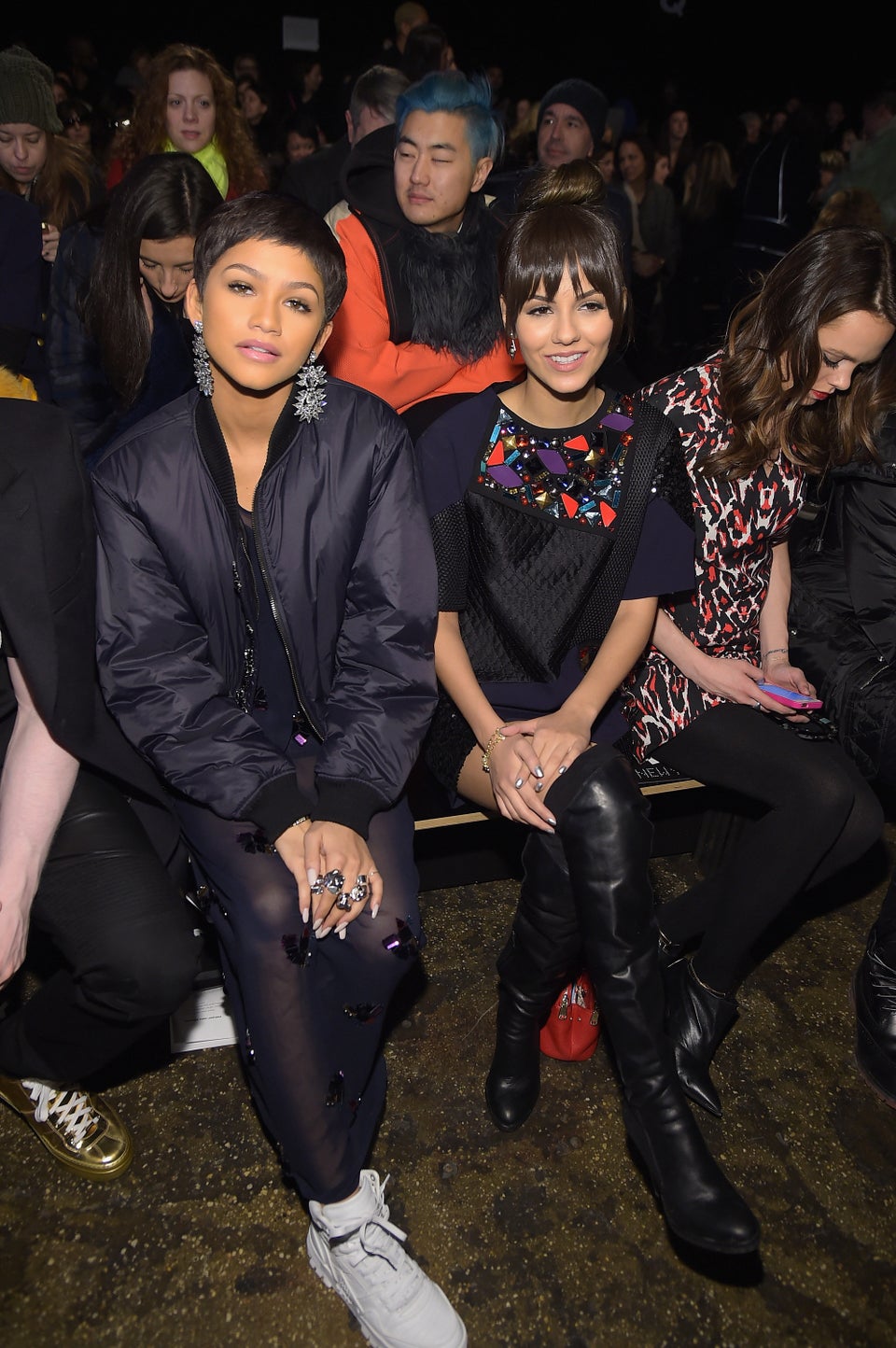 Michael Loccisano/Getty Images for Mercedes-Benz Fashion Week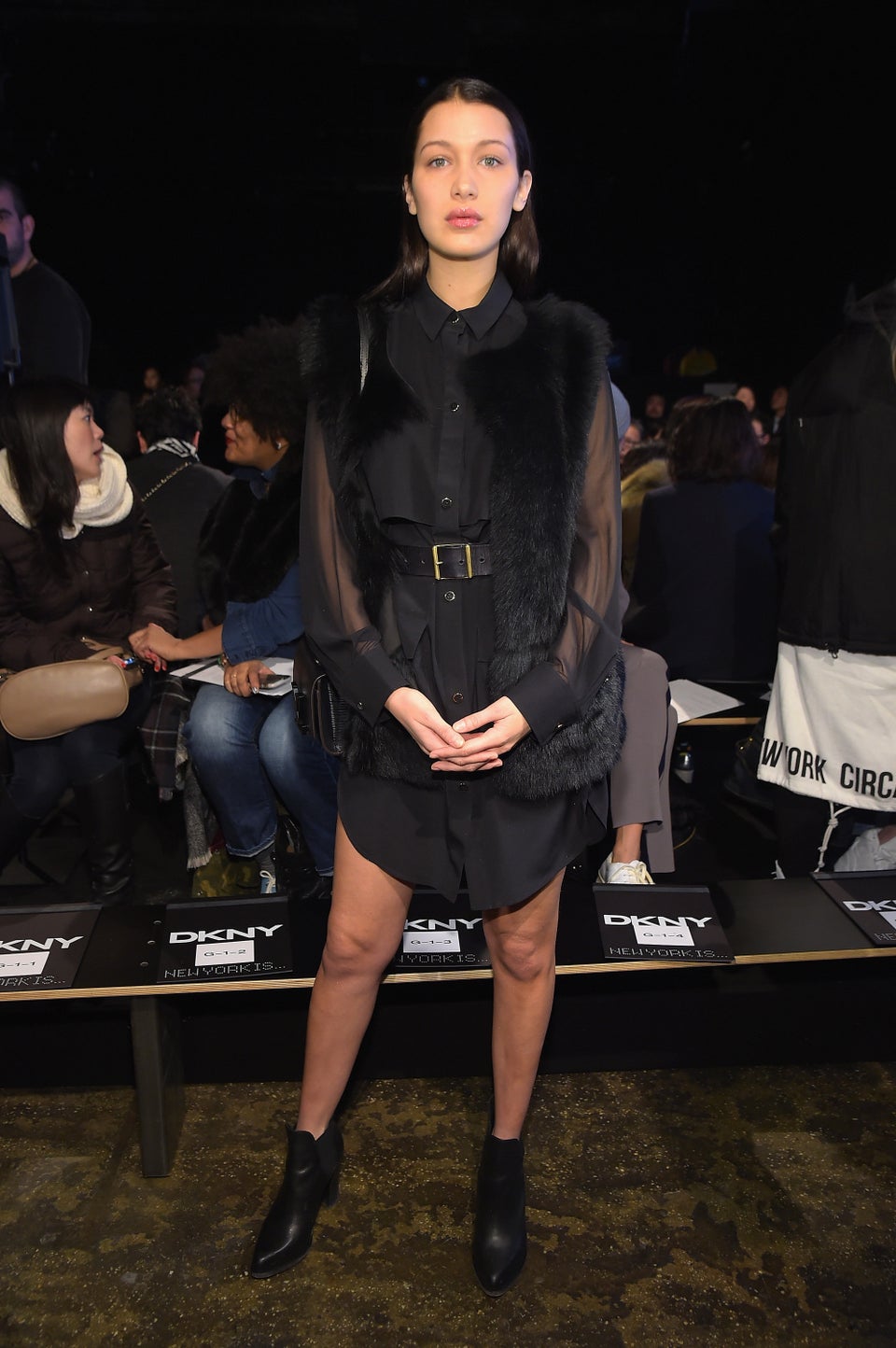 Michael Loccisano/Getty Images for Mercedes-Benz Fashion Week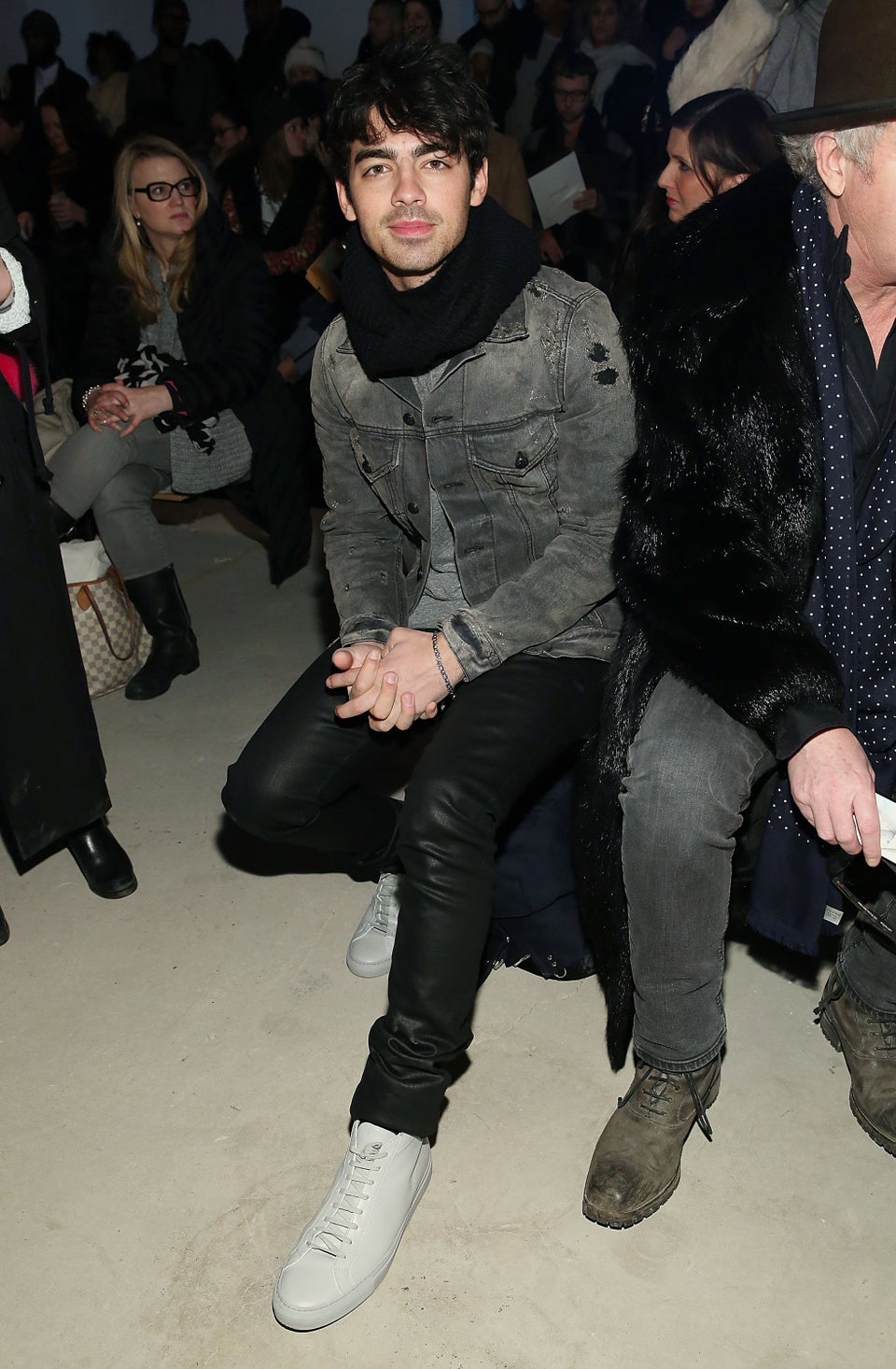 Mireya Acierto/Getty Images
Misha Nonoo - Front Row - Mercedes-Benz Fashion Week Fall 2015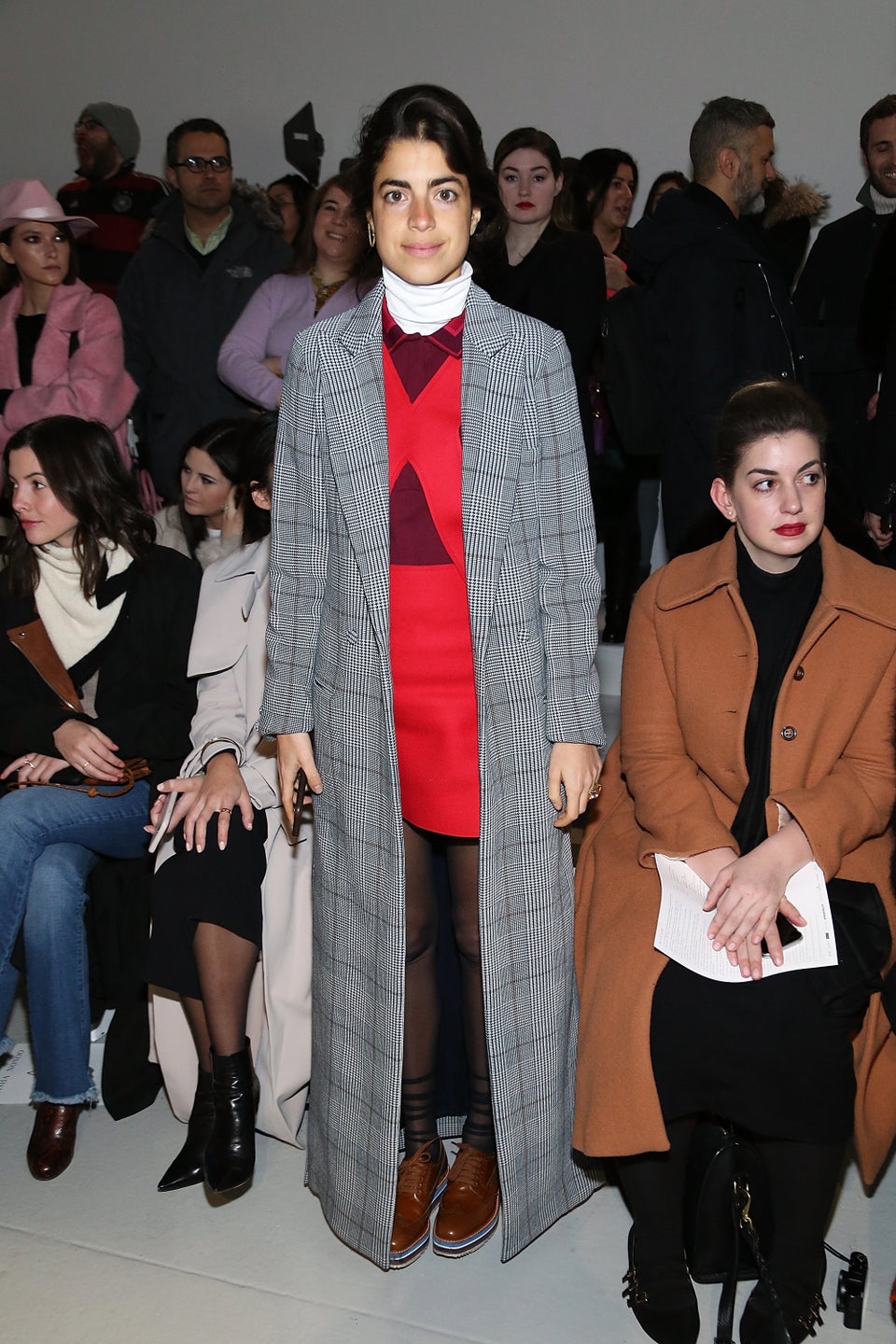 Monica Schipper via Getty Images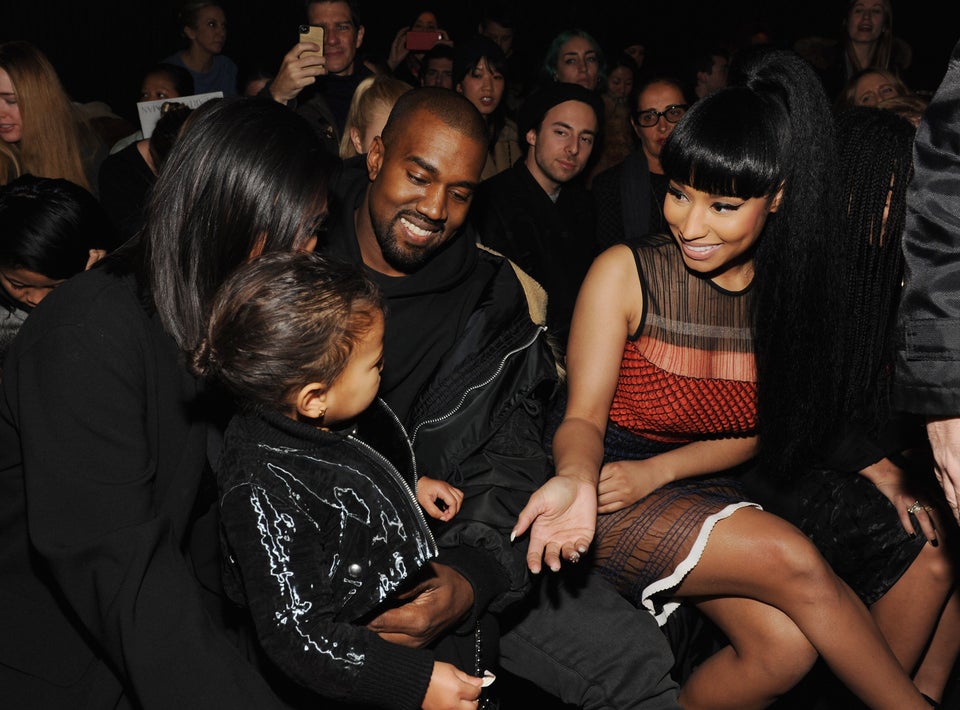 Craig Barritt via Getty Images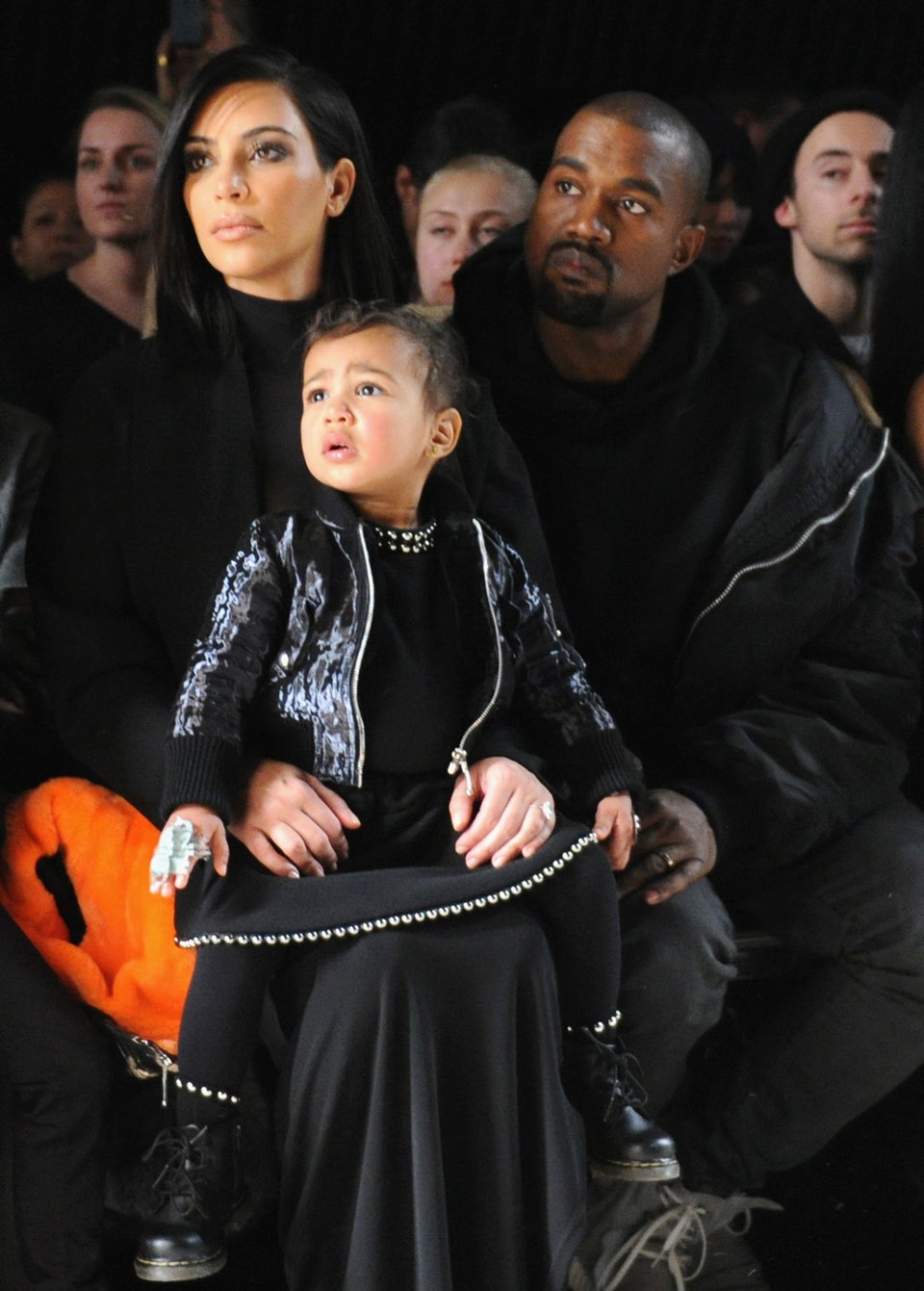 Craig Barritt via Getty Images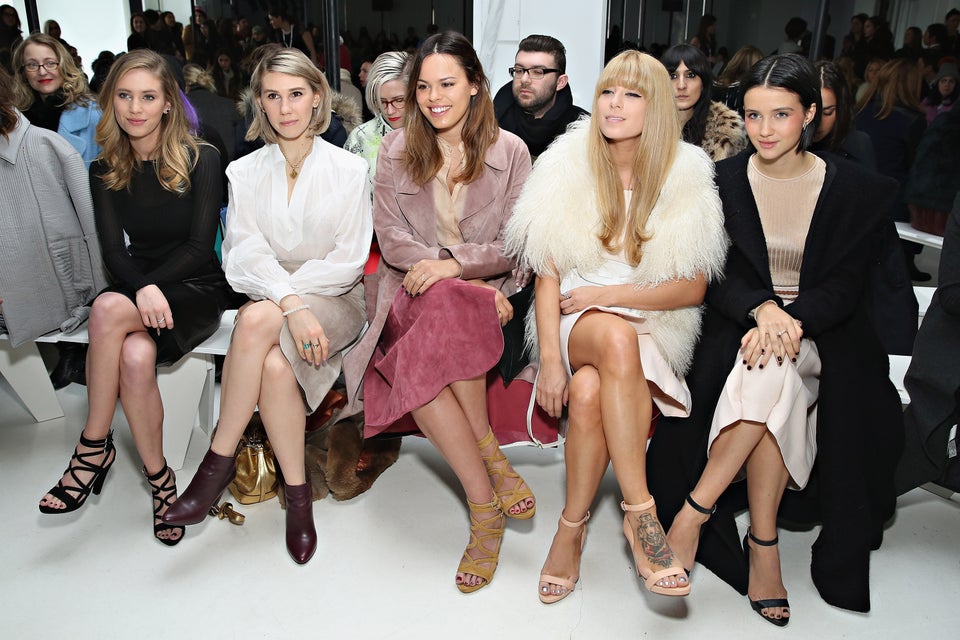 Cindy Ord via Getty Images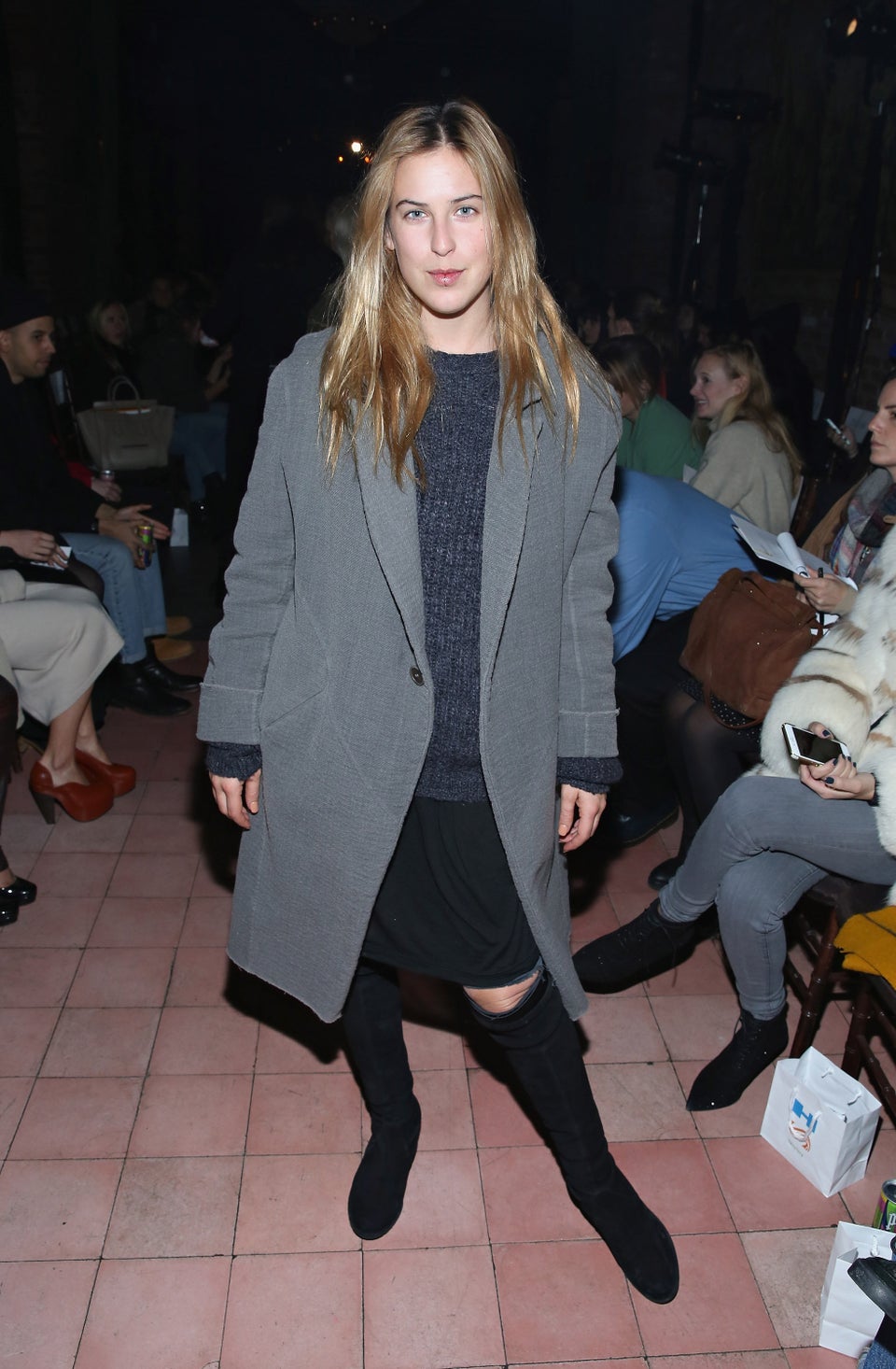 Cindy Ord via Getty Images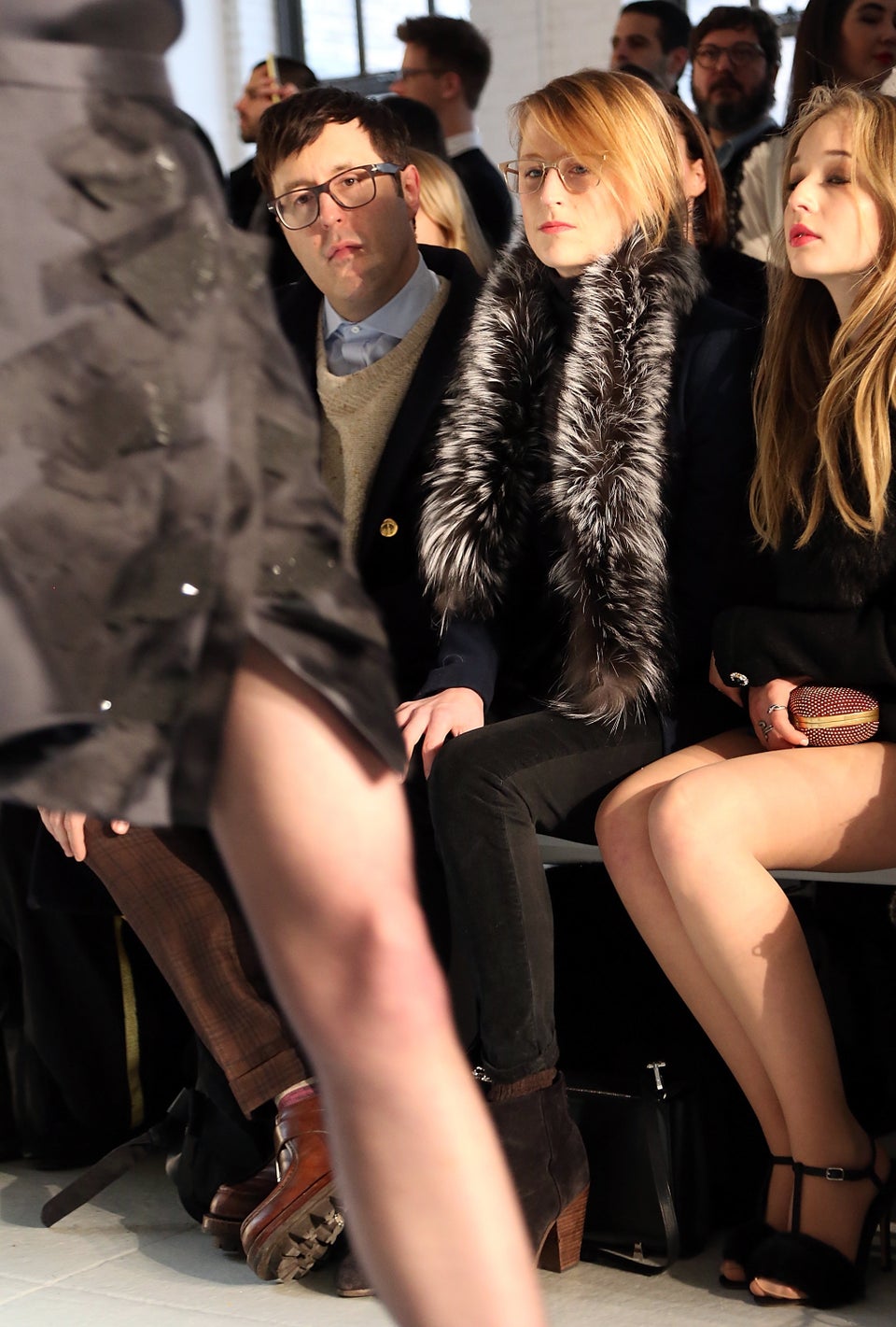 Monica Schipper via Getty Images
Noon By Noor - Front Row - Mercedes-Benz Fashion Week Fall 2015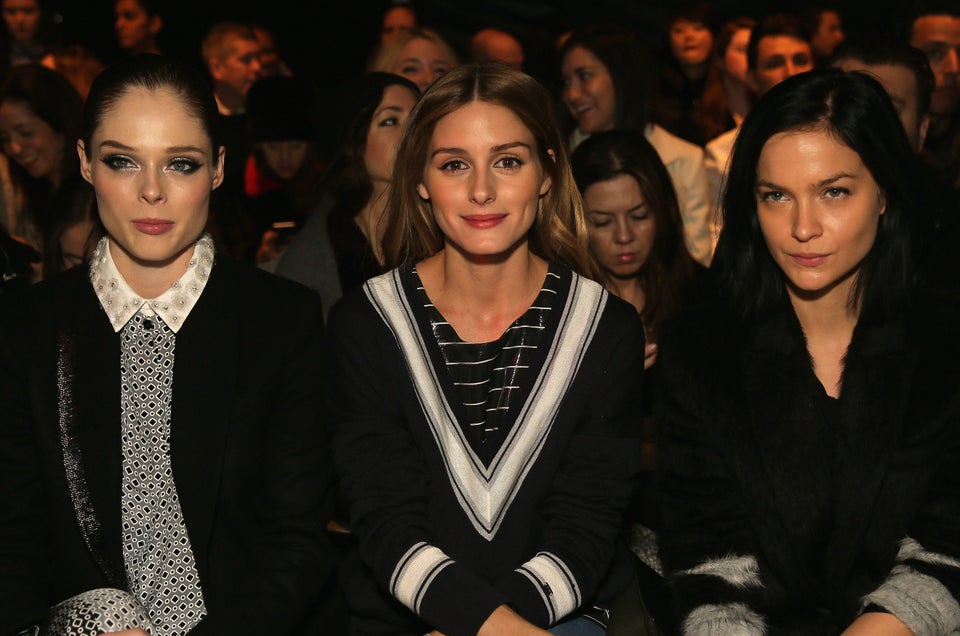 Chelsea Lauren via Getty Images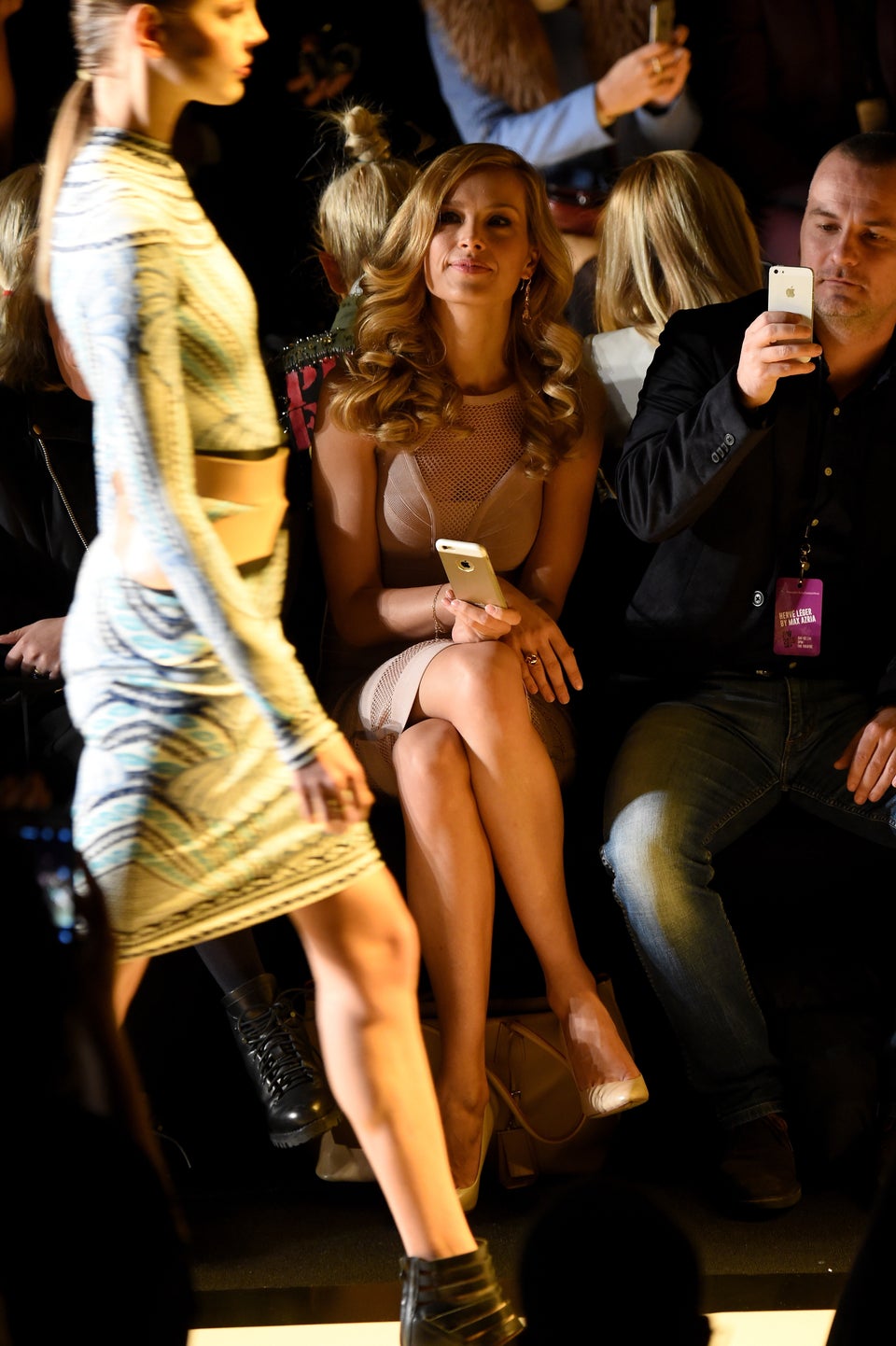 Larry Busacca via Getty Images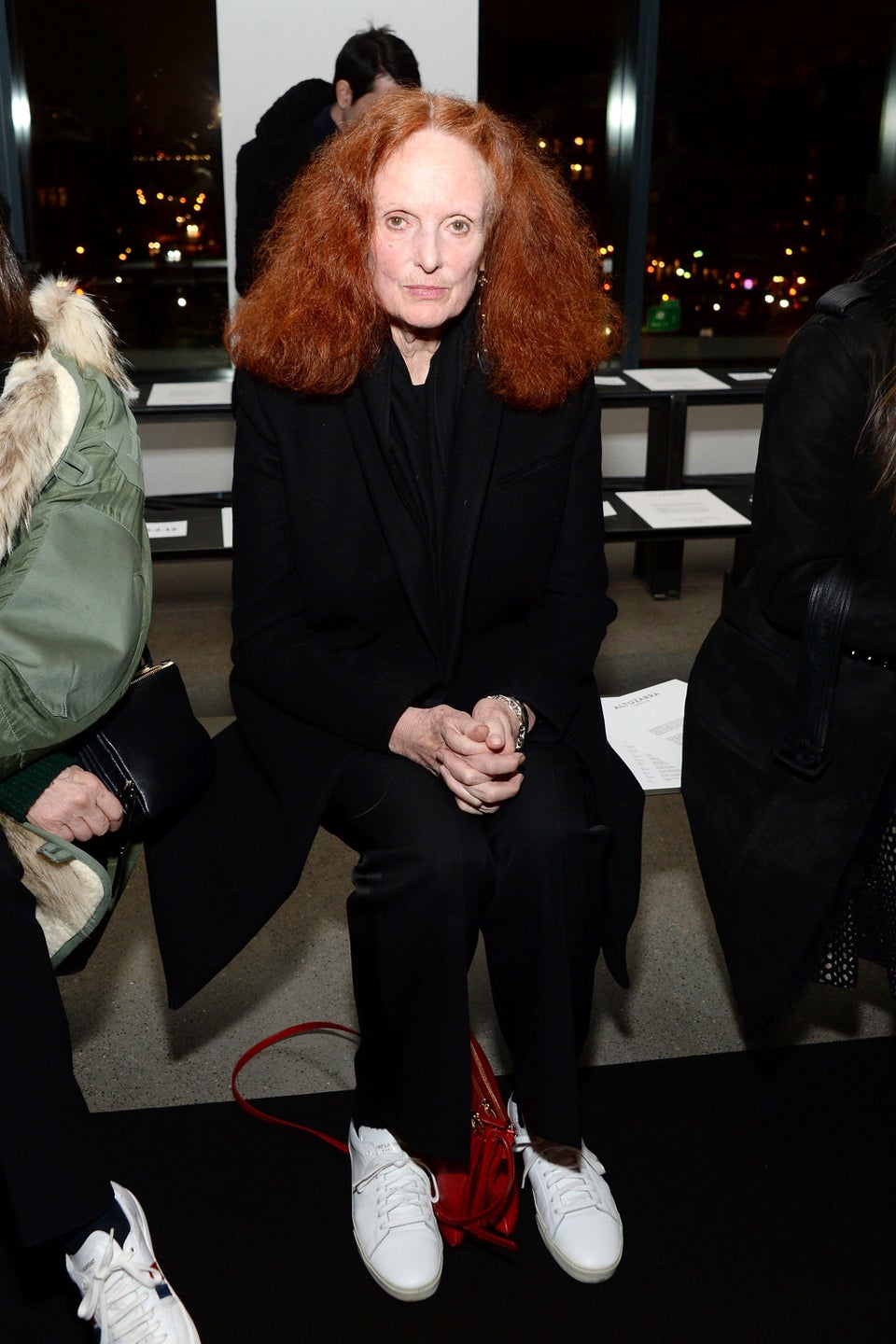 Ben Gabbe via Getty Images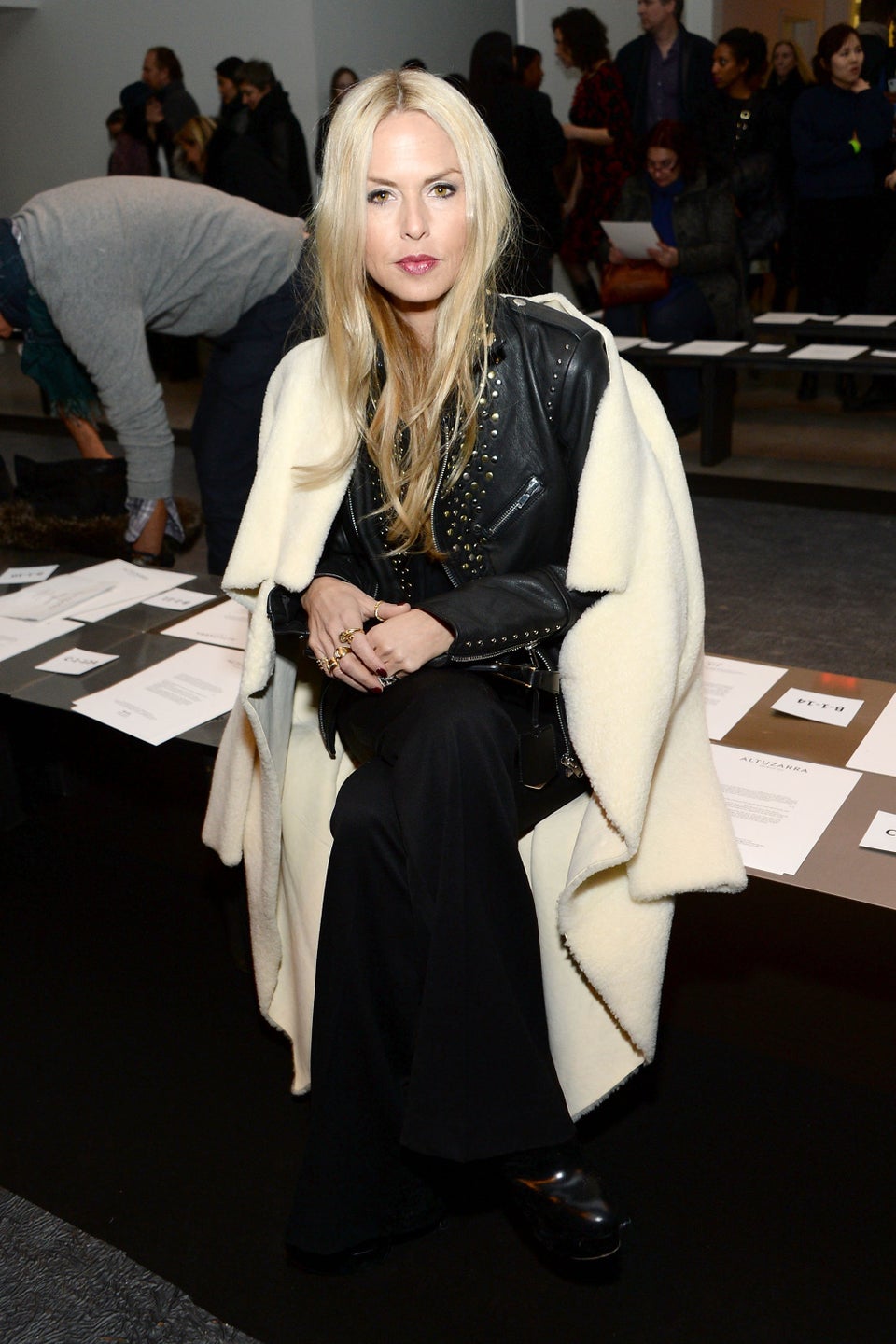 Ben Gabbe via Getty Images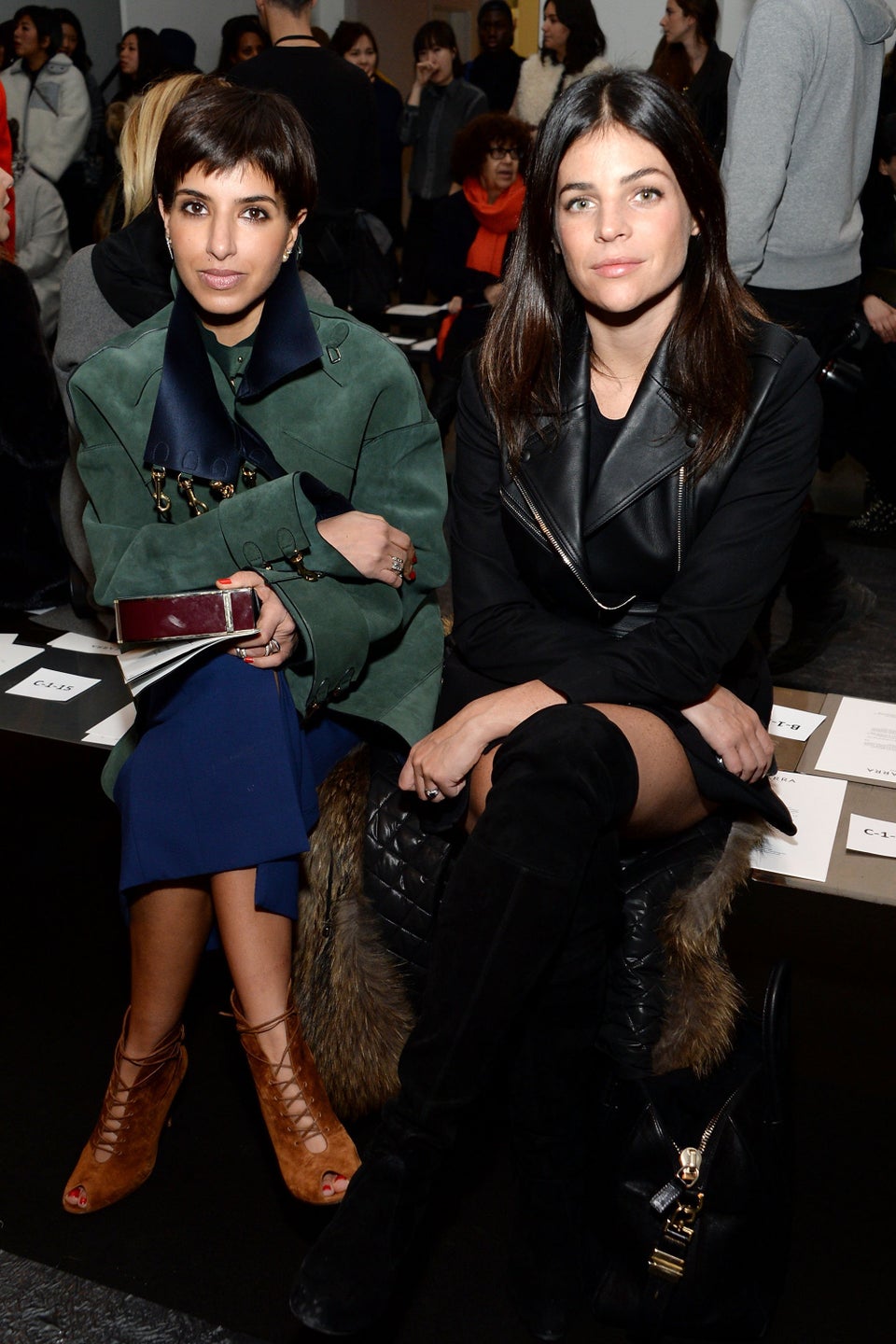 Ben Gabbe via Getty Images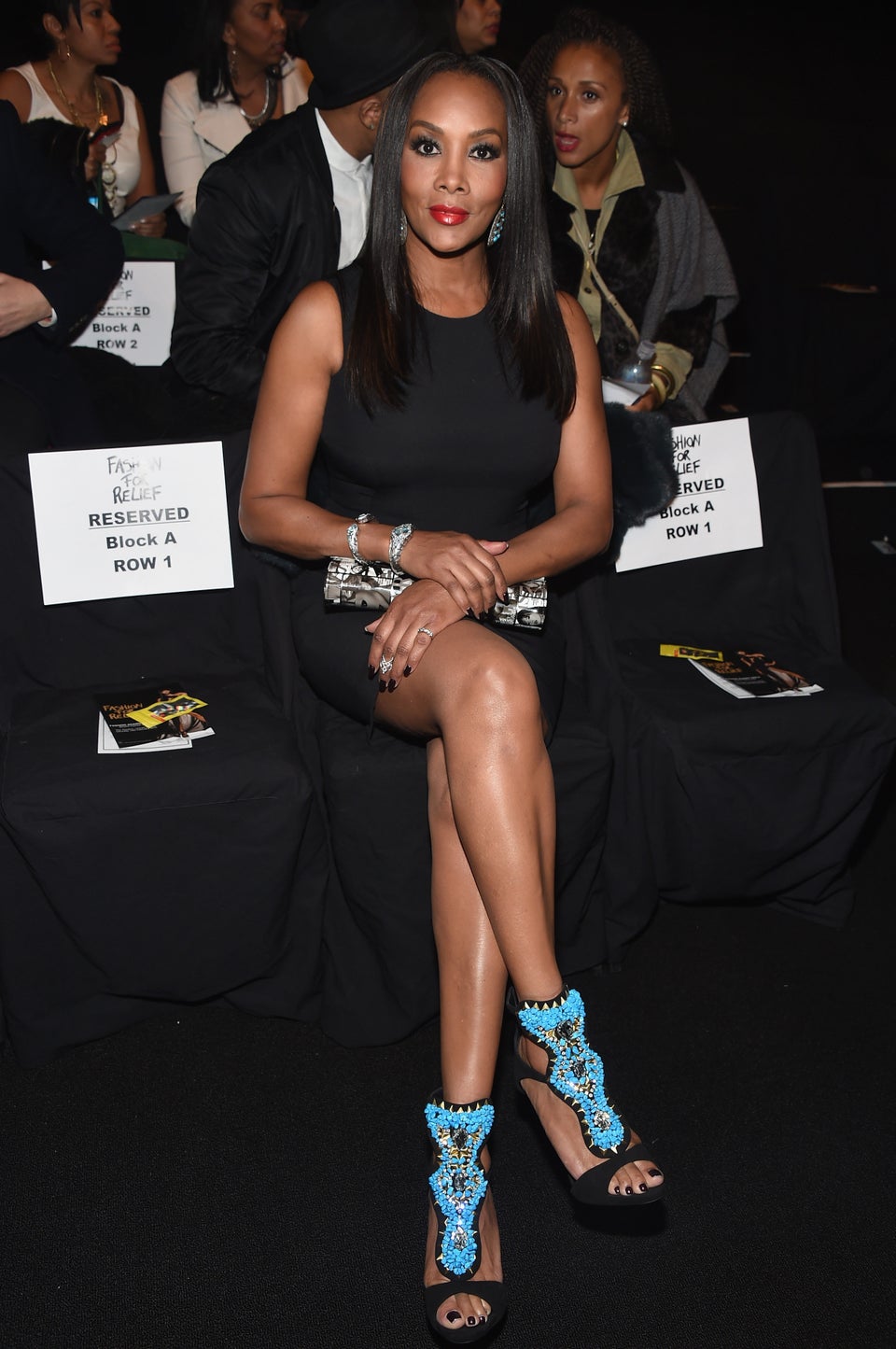 Theo Wargo via Getty Images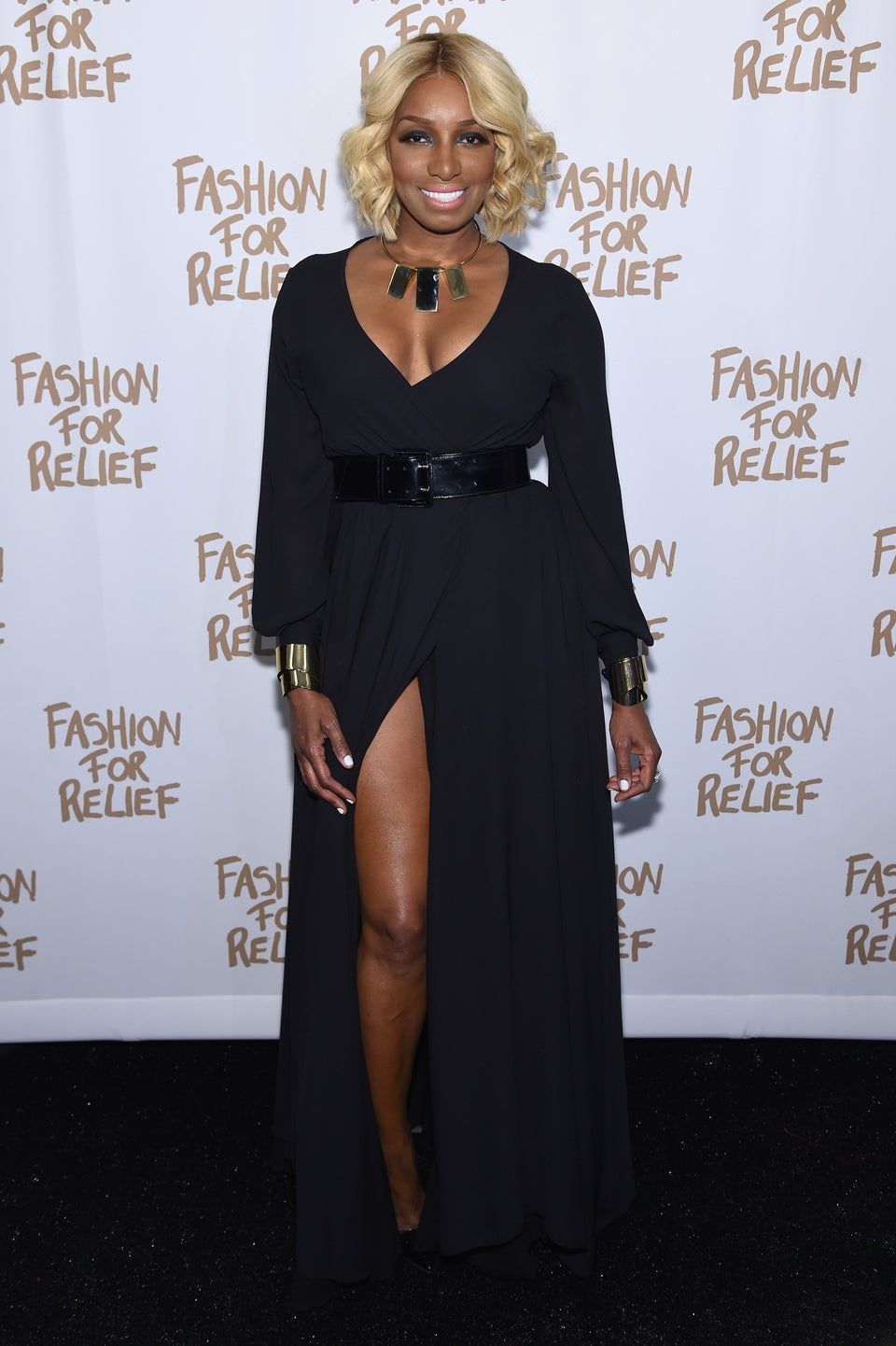 Jamie McCarthy via Getty Images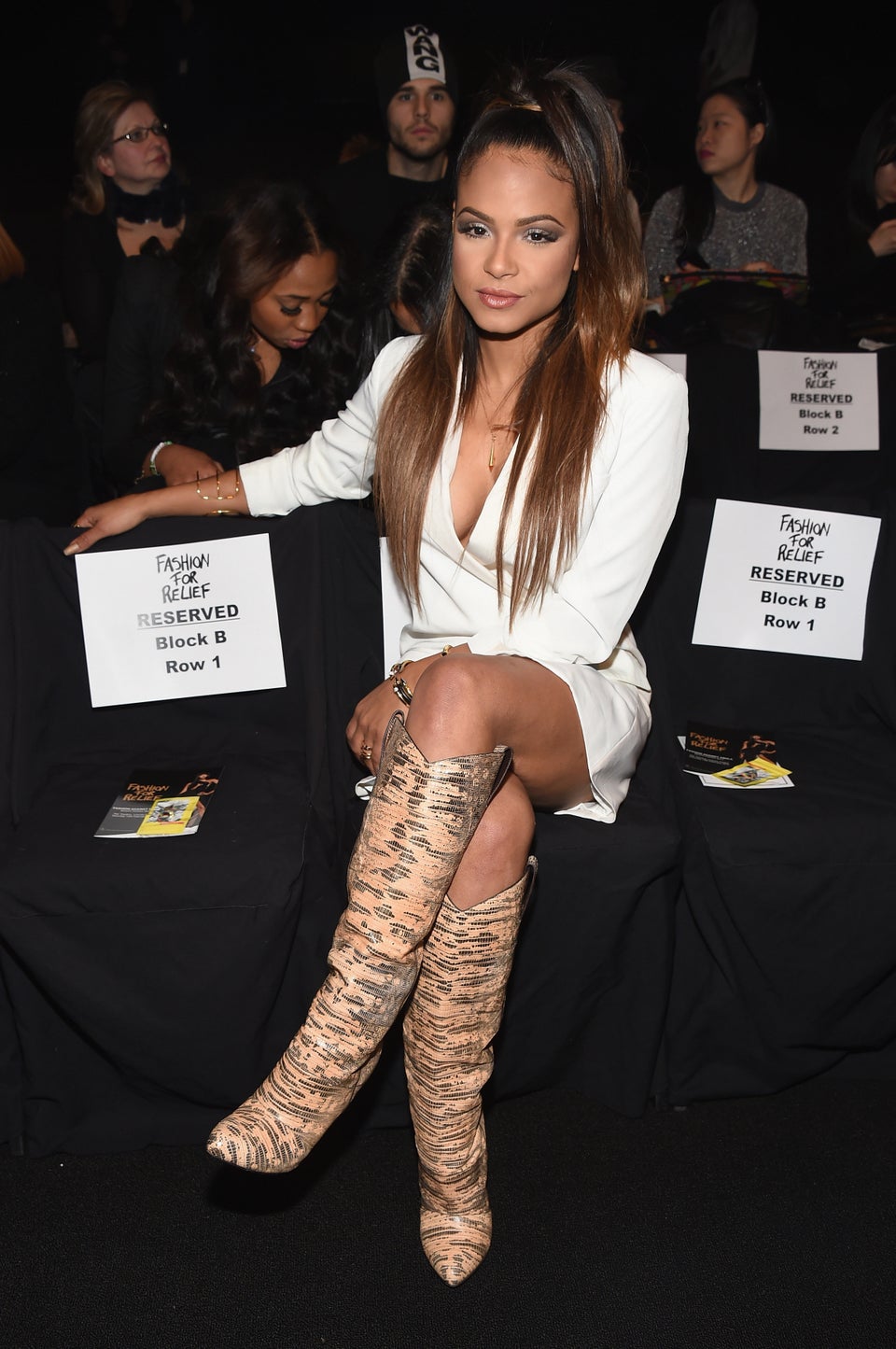 Theo Wargo via Getty Images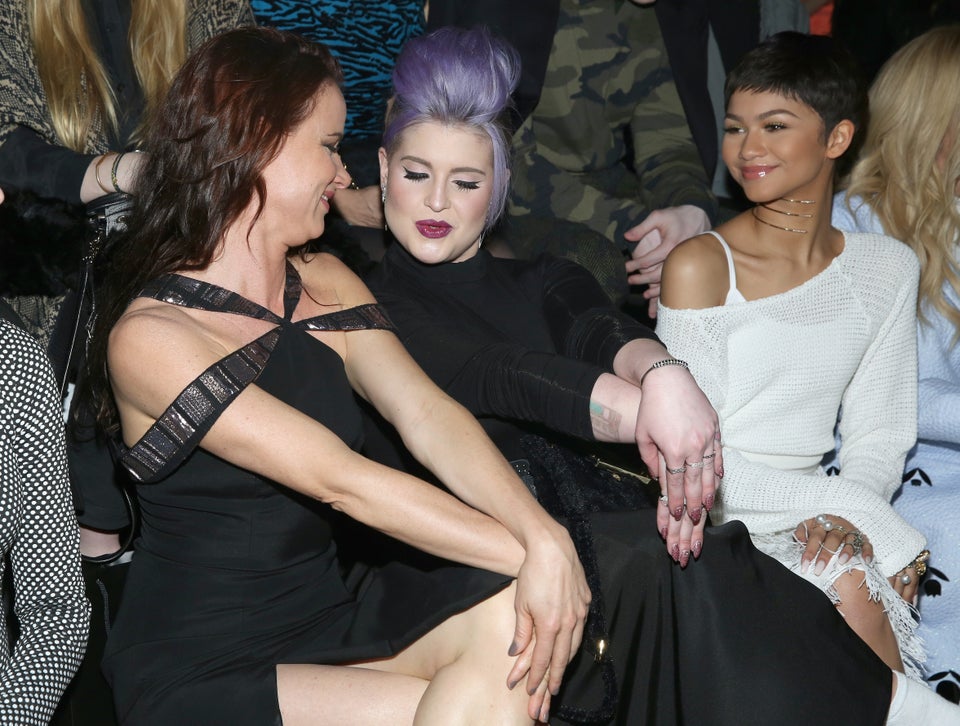 Cindy Ord via Getty Images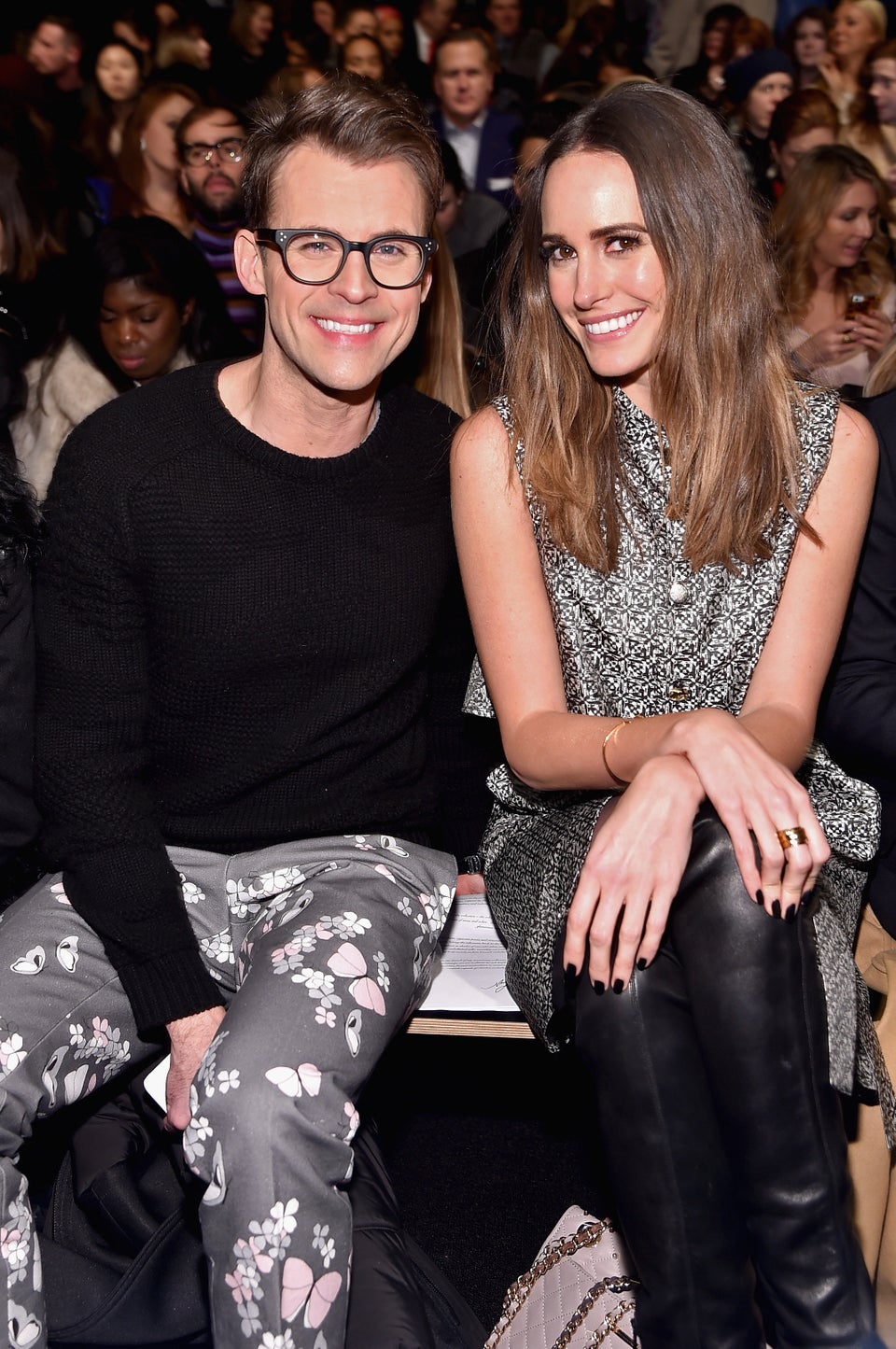 Mike Coppola via Getty Images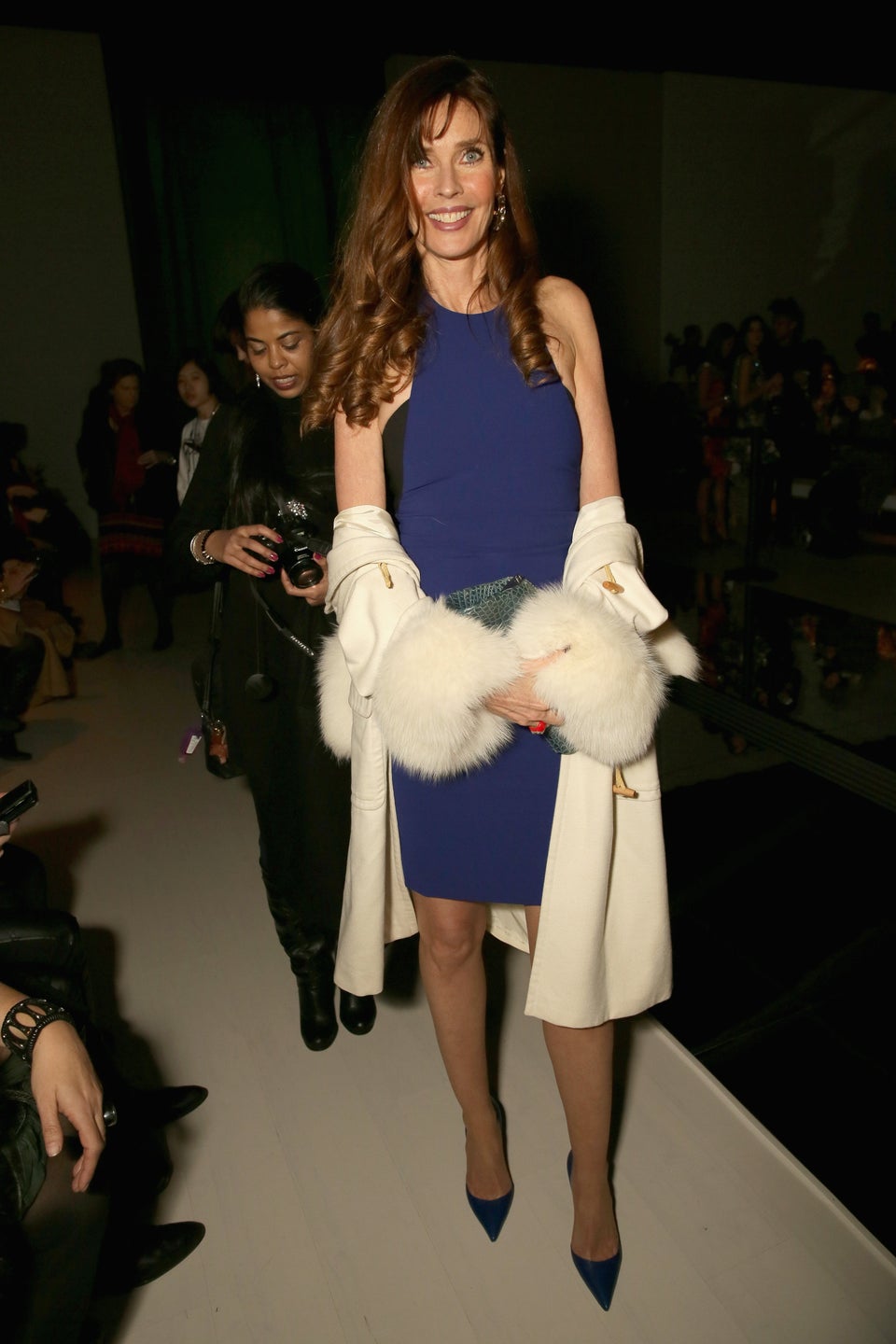 Chelsea Lauren via Getty Images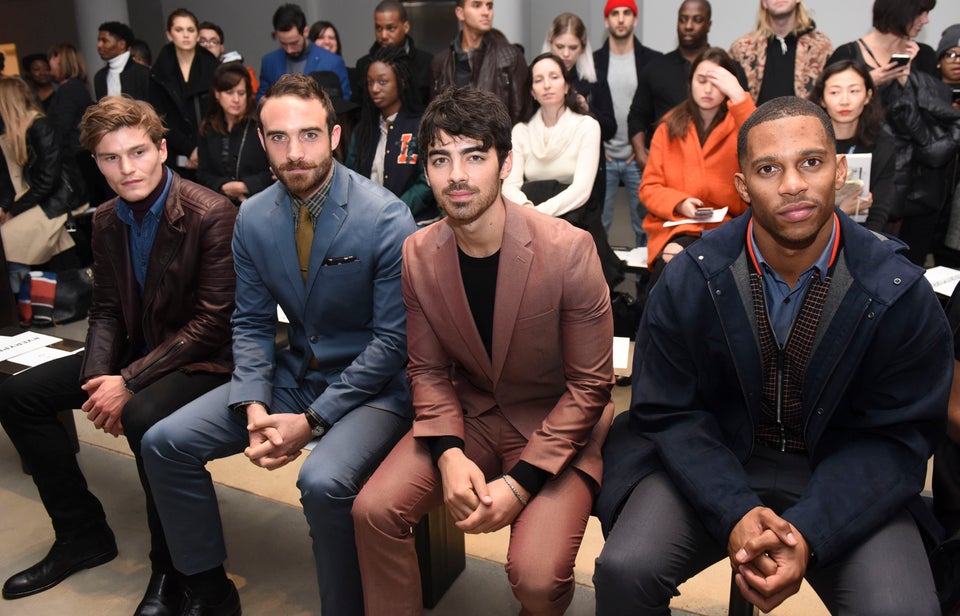 Vivien Killilea via Getty Images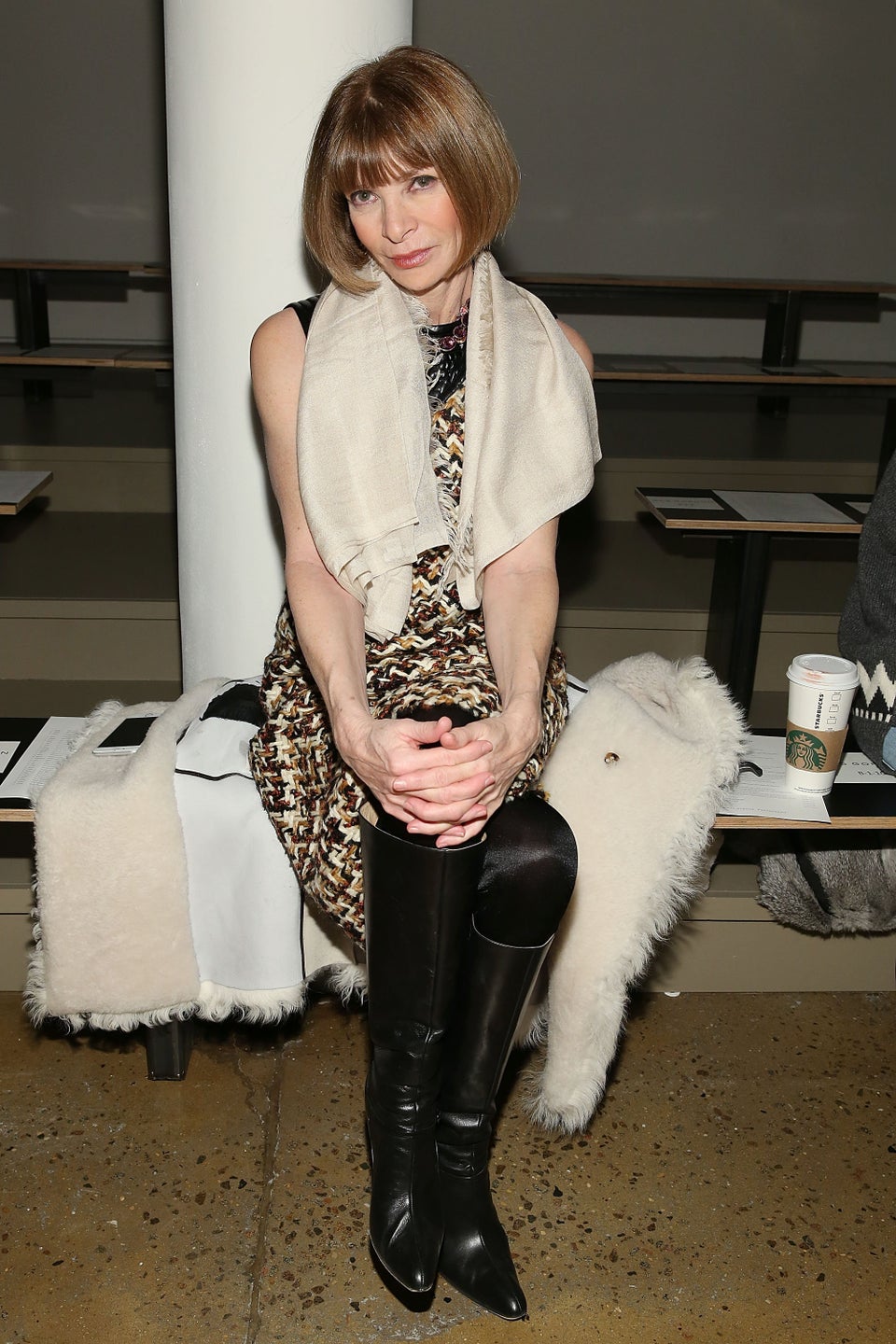 Mireya Acierto via Getty Images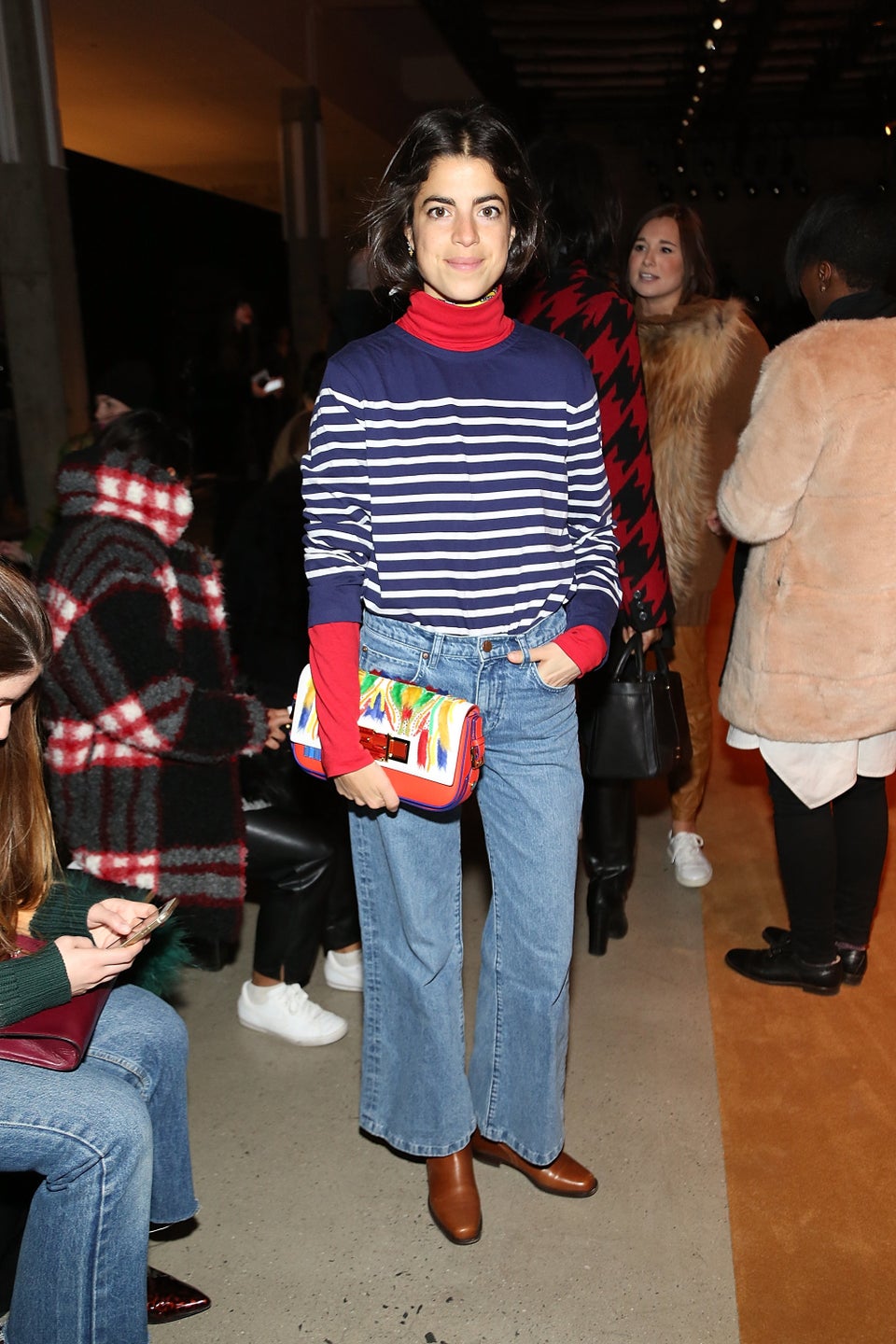 Monica Schipper via Getty Images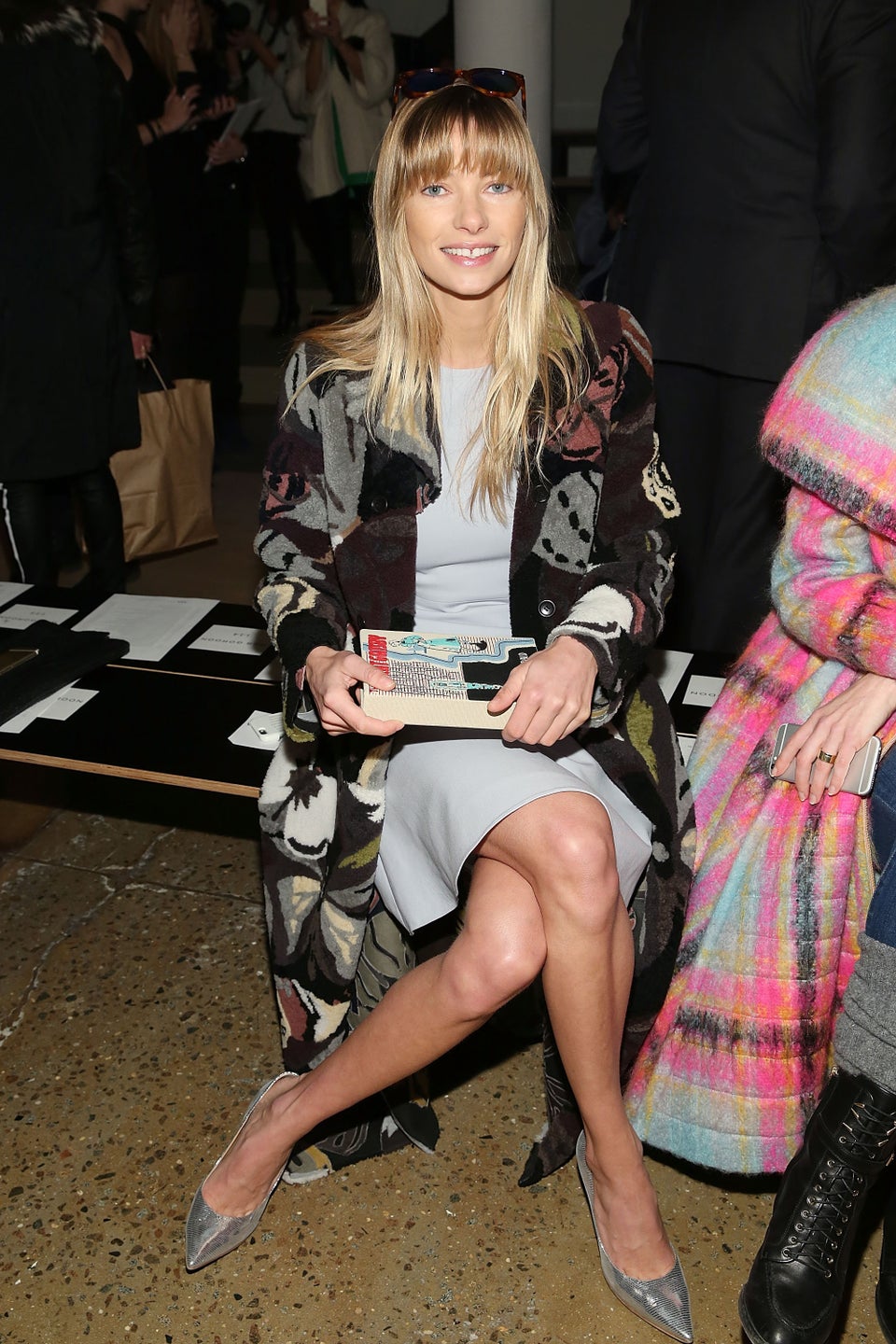 Mireya Acierto via Getty Images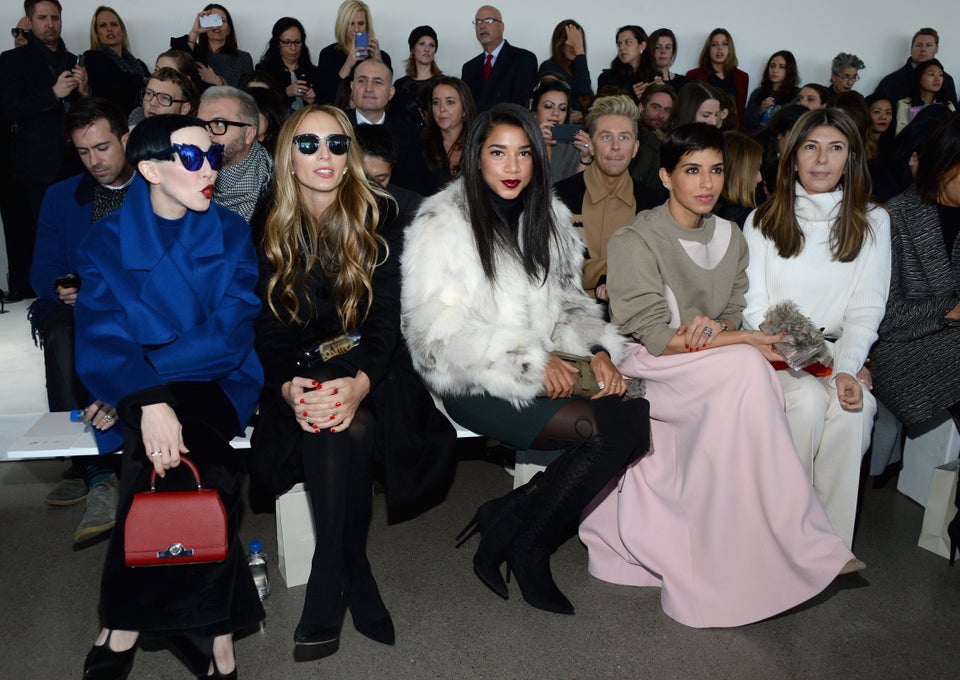 Ben Gabbe via Getty Images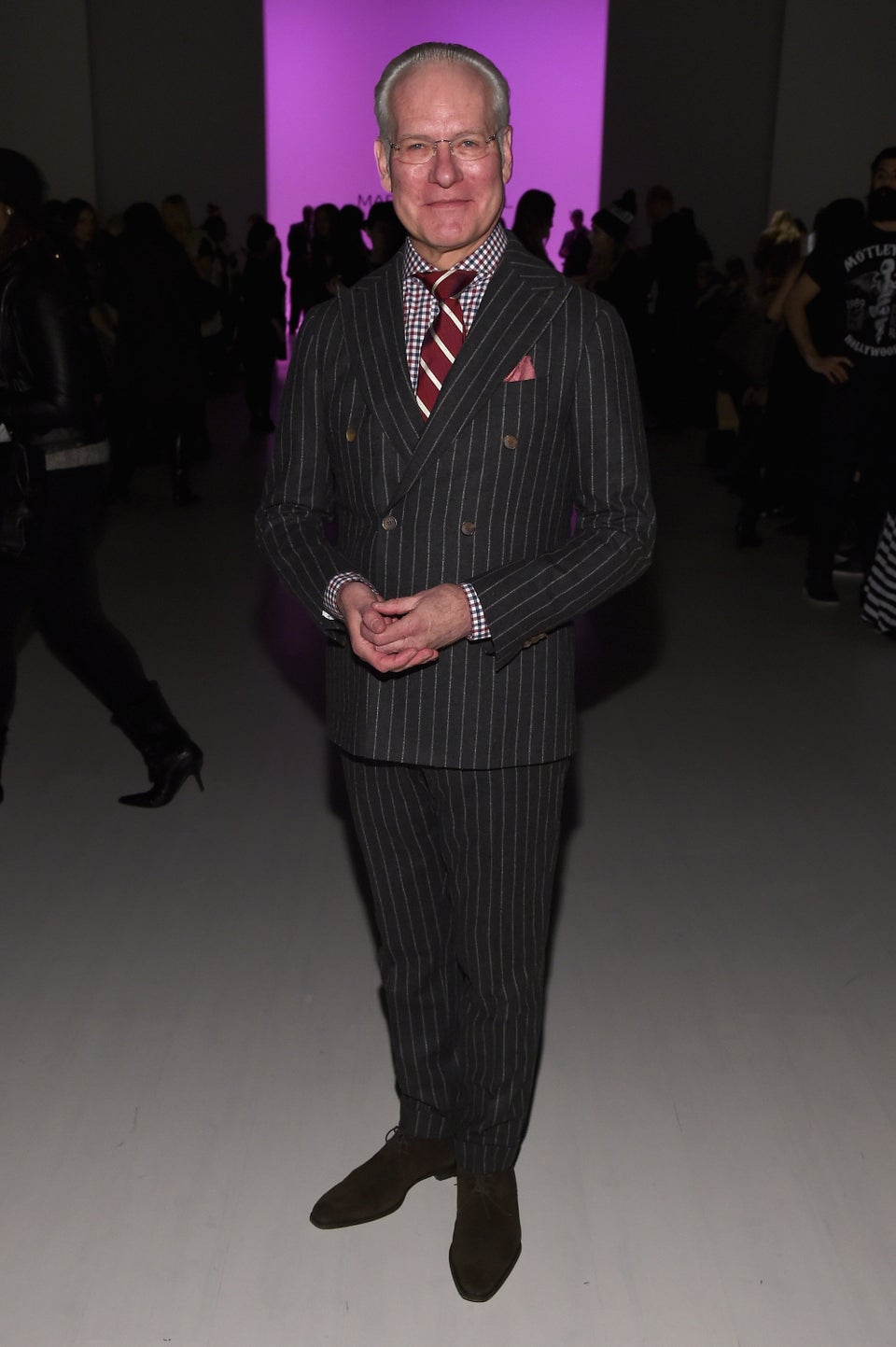 Larry Busacca via Getty Images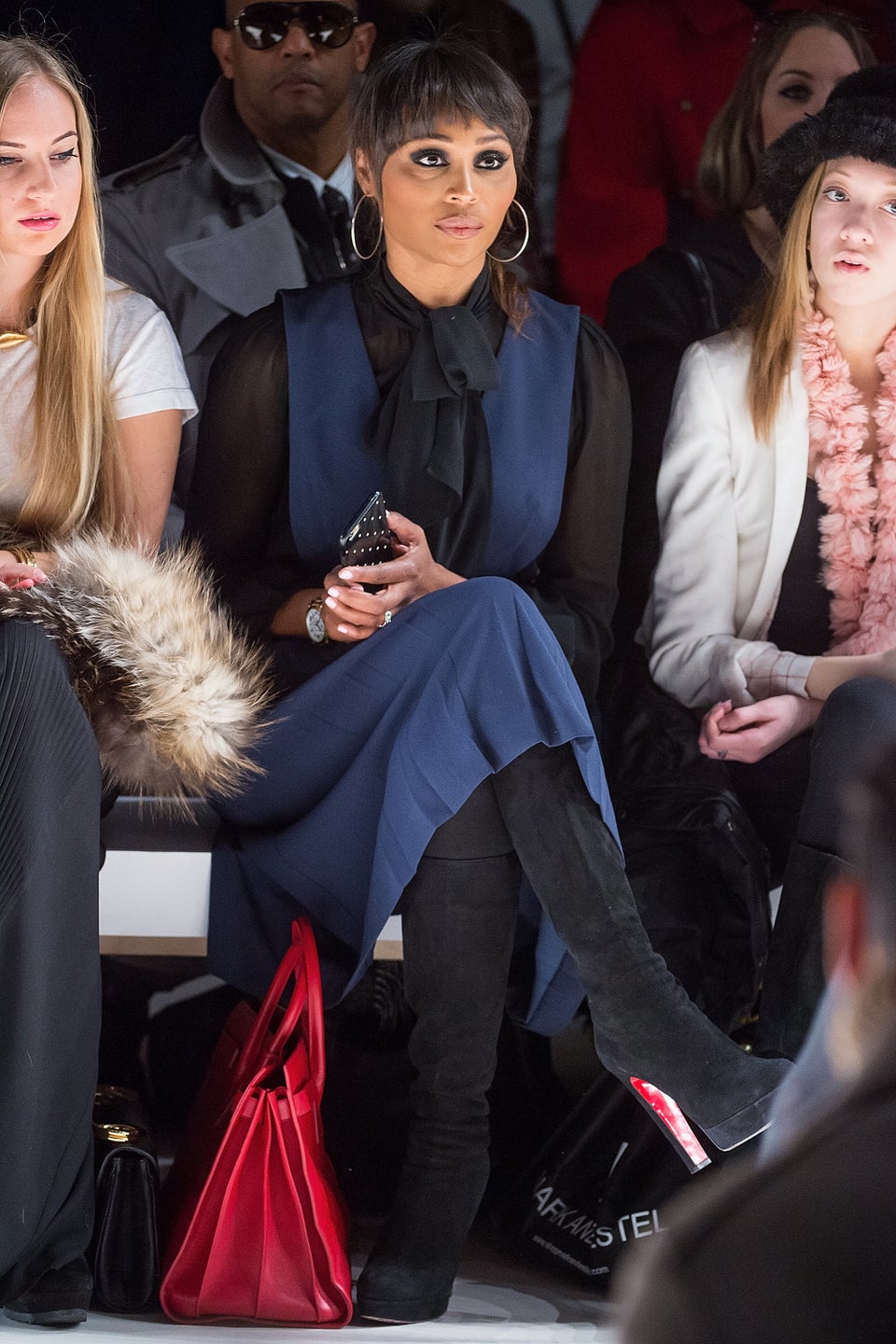 Michael Stewart via Getty Images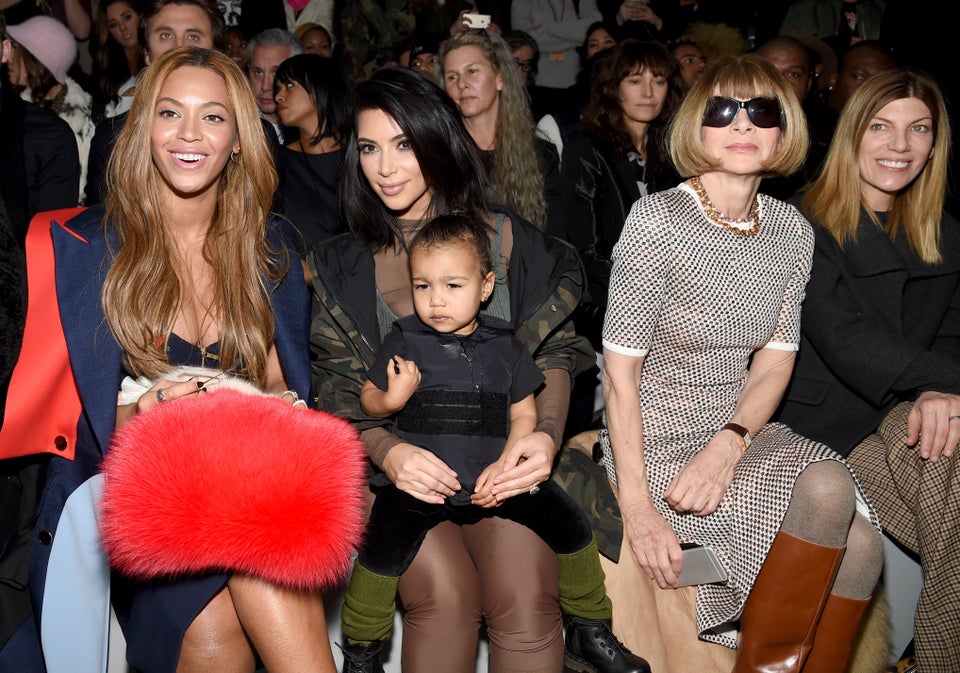 Dimitrios Kambouris via Getty Images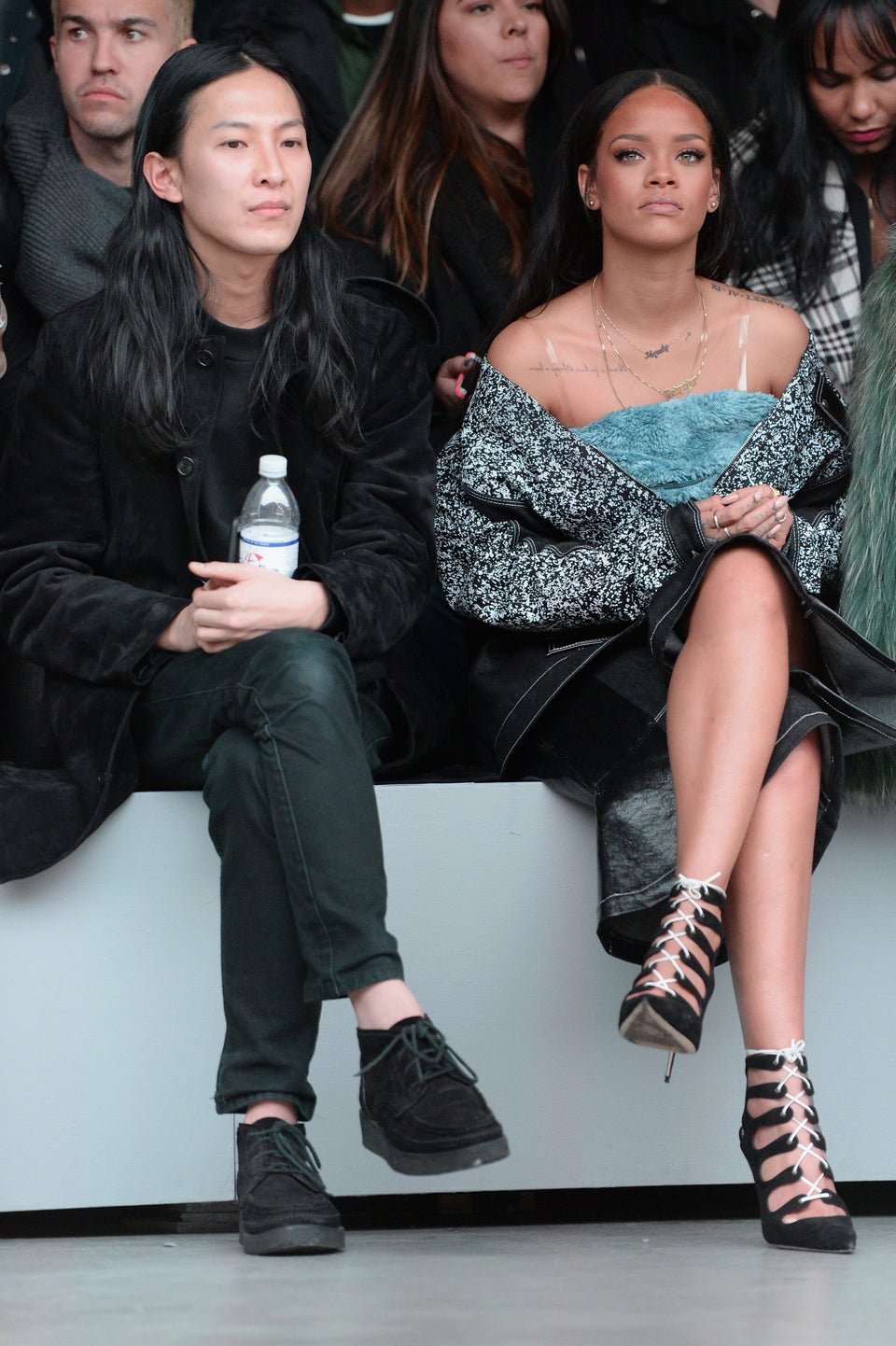 Kevin Mazur via Getty Images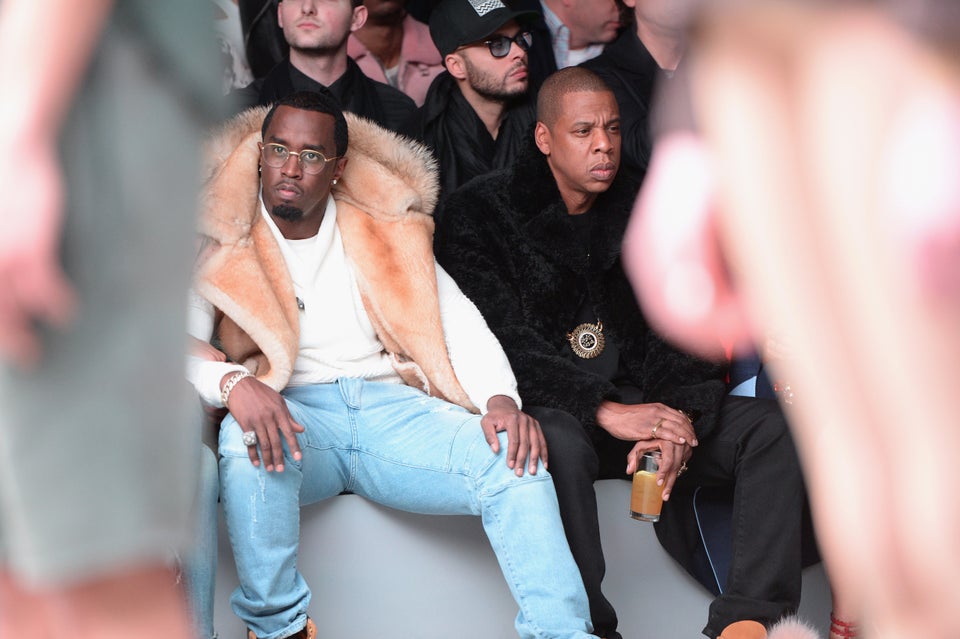 Kevin Mazur via Getty Images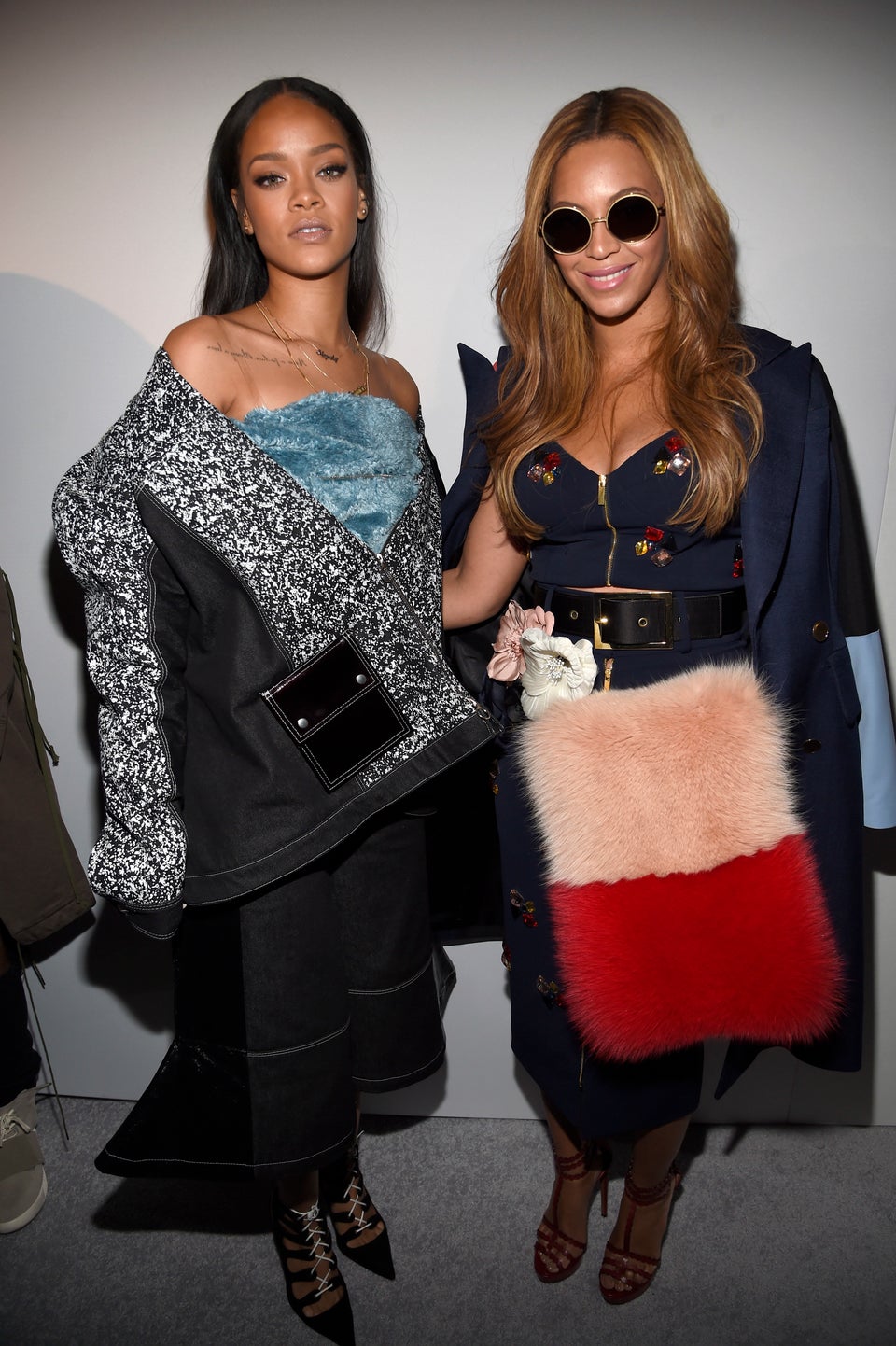 Kevin Mazur via Getty Images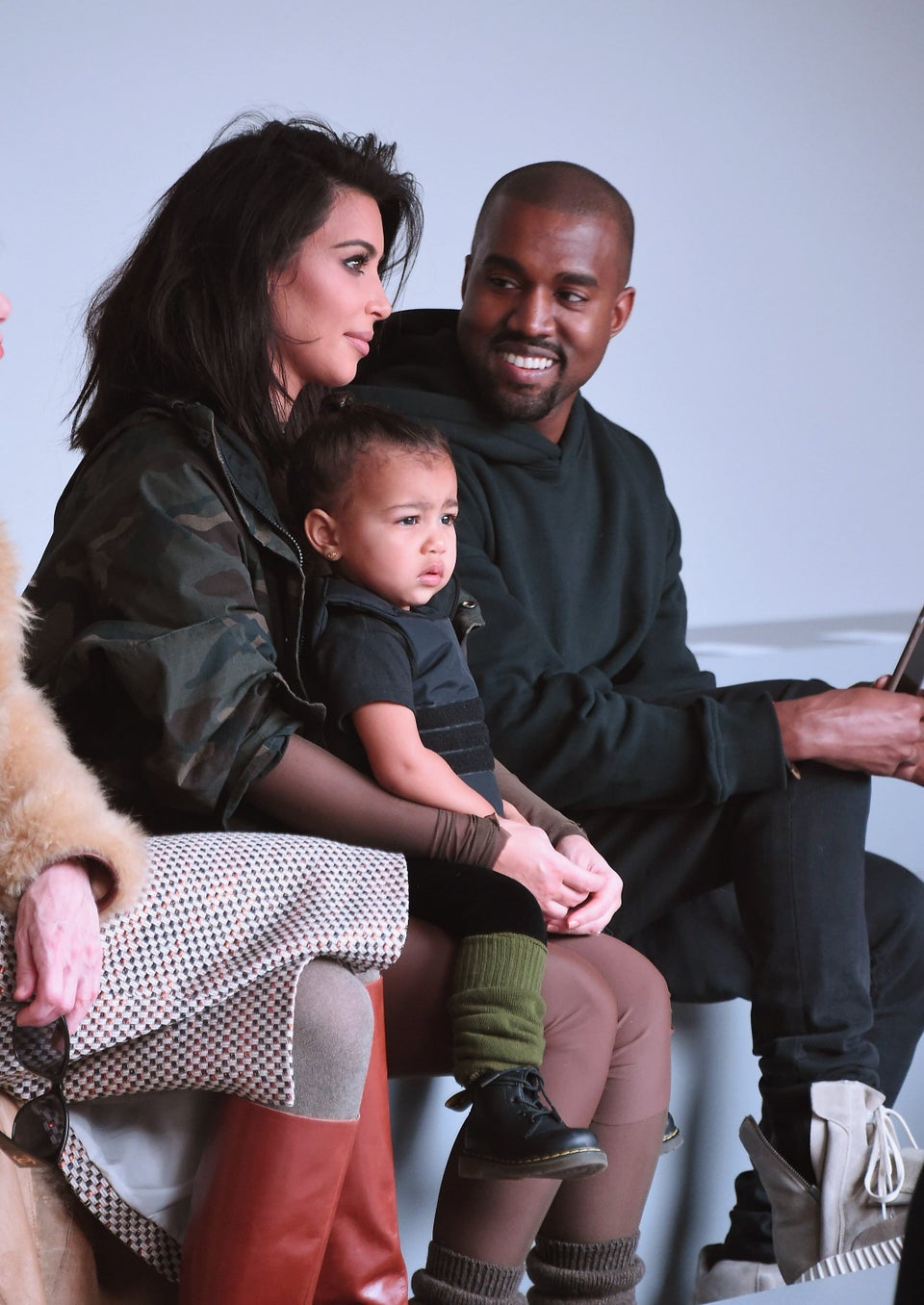 Gary Gershoff via Getty Images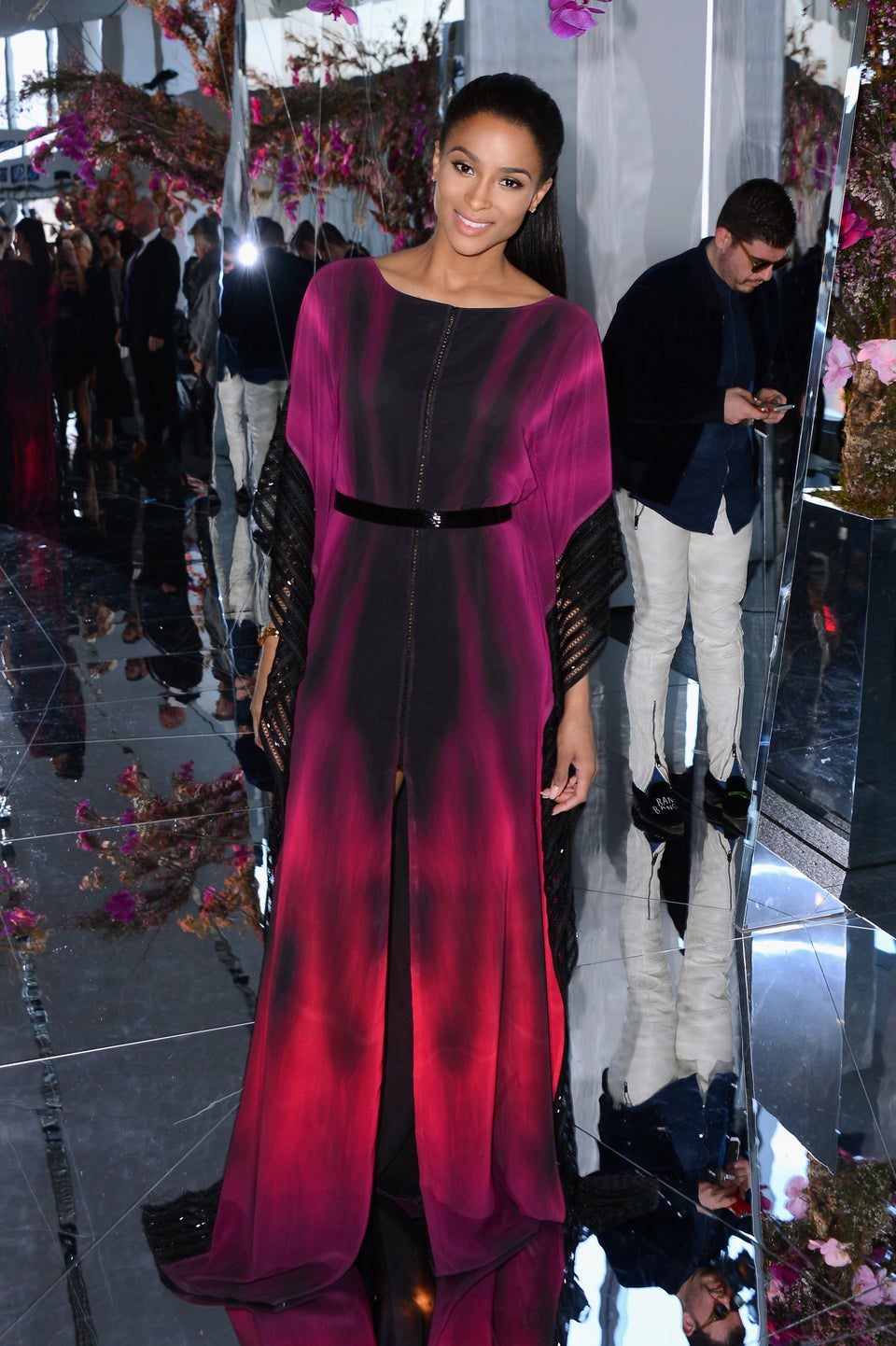 Stephen Lovekin via Getty Images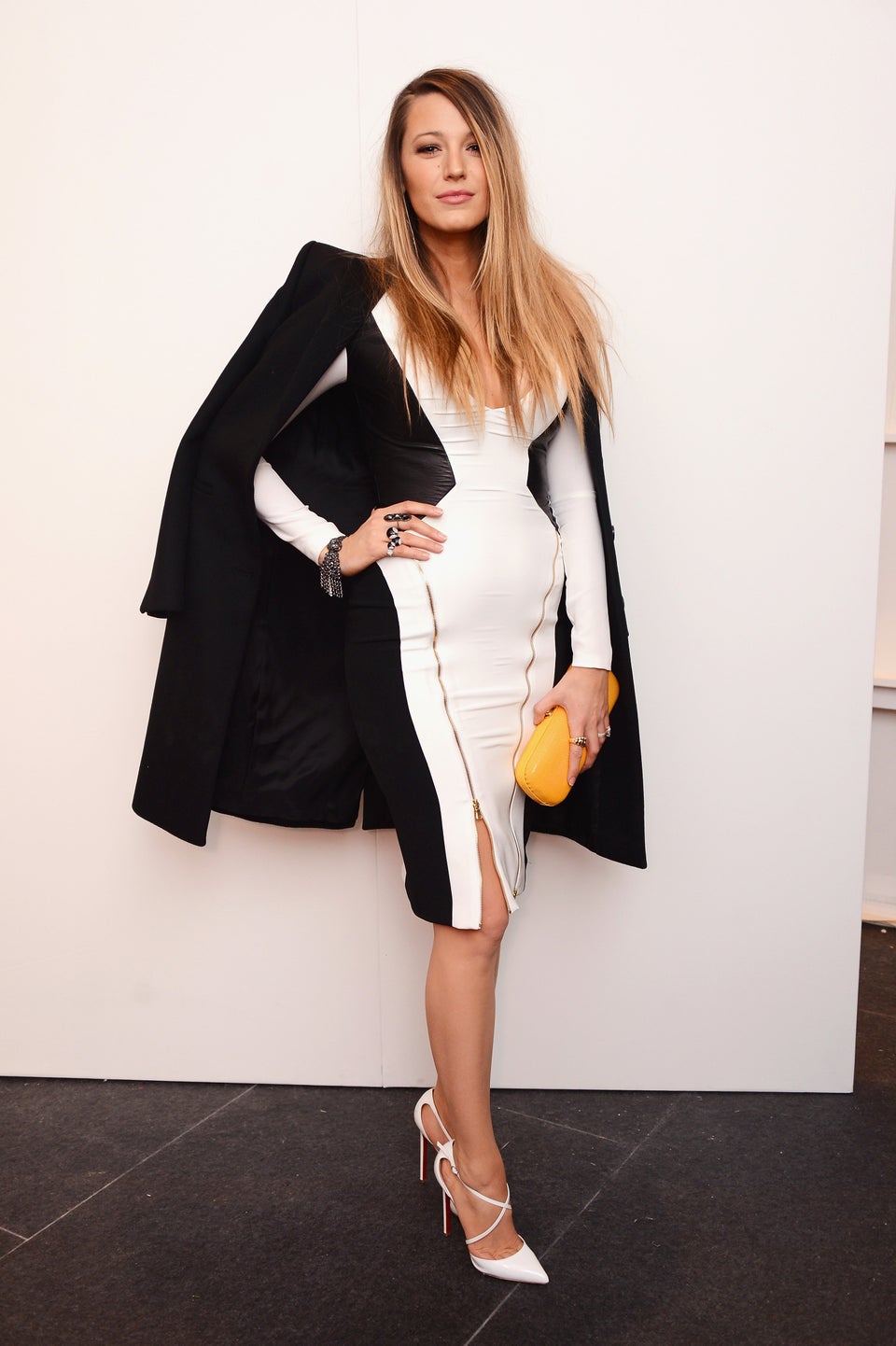 Stephen Lovekin via Getty Images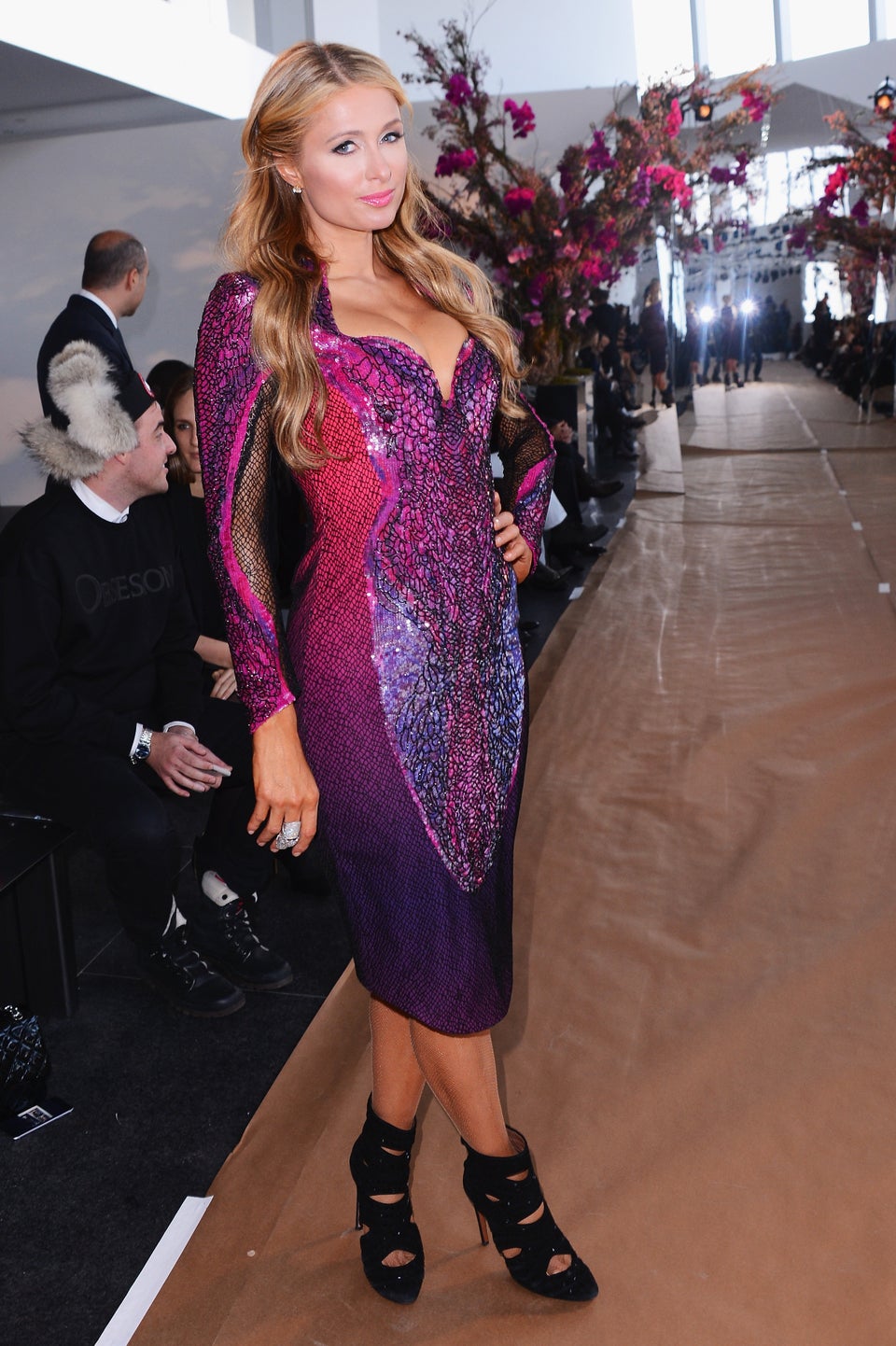 Stephen Lovekin via Getty Images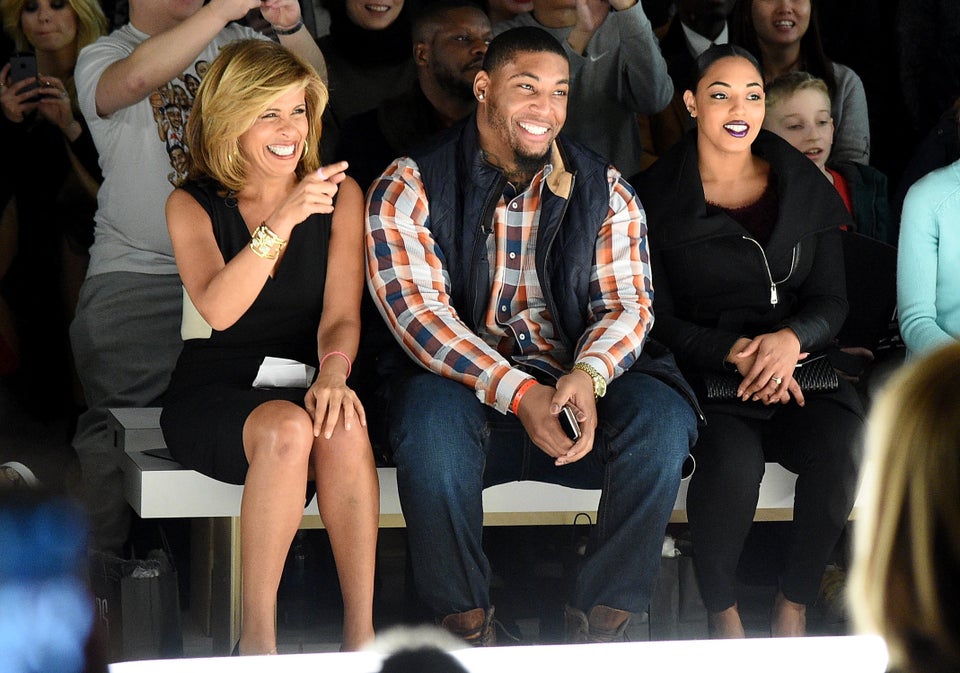 Andrew H. Walker via Getty Images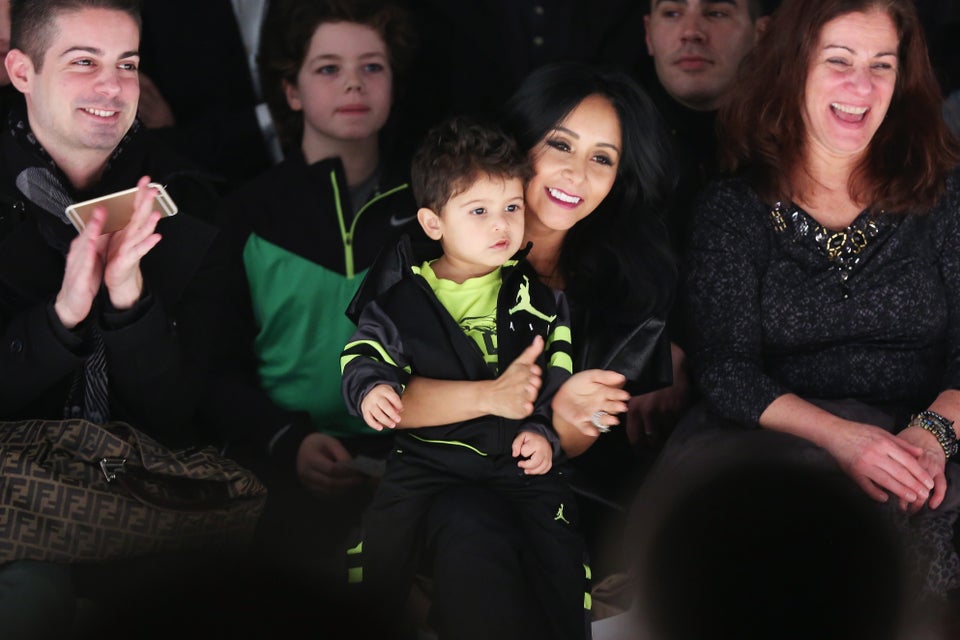 Cindy Ord via Getty Images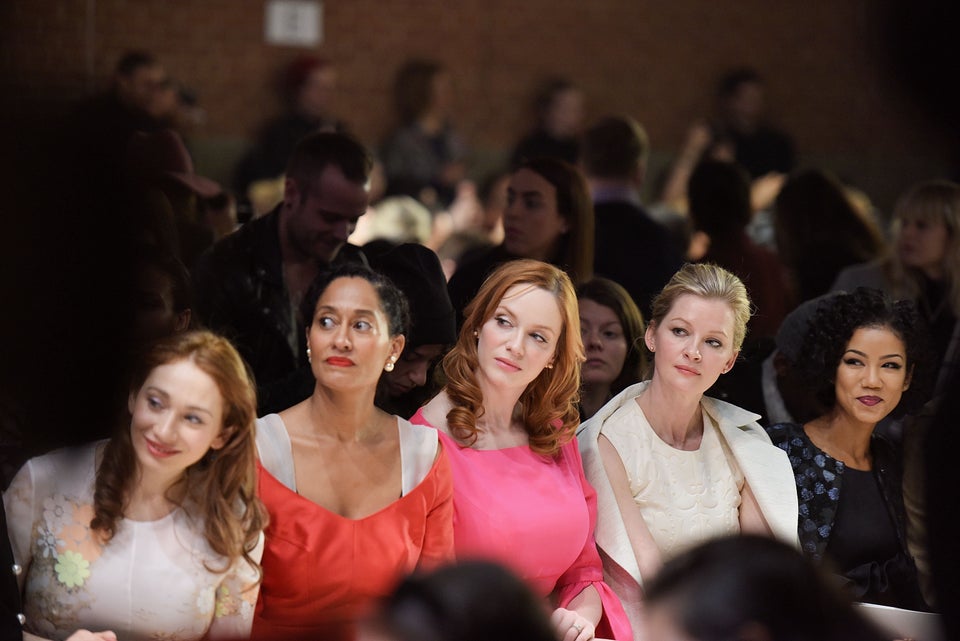 Grant Lamos IV via Getty Images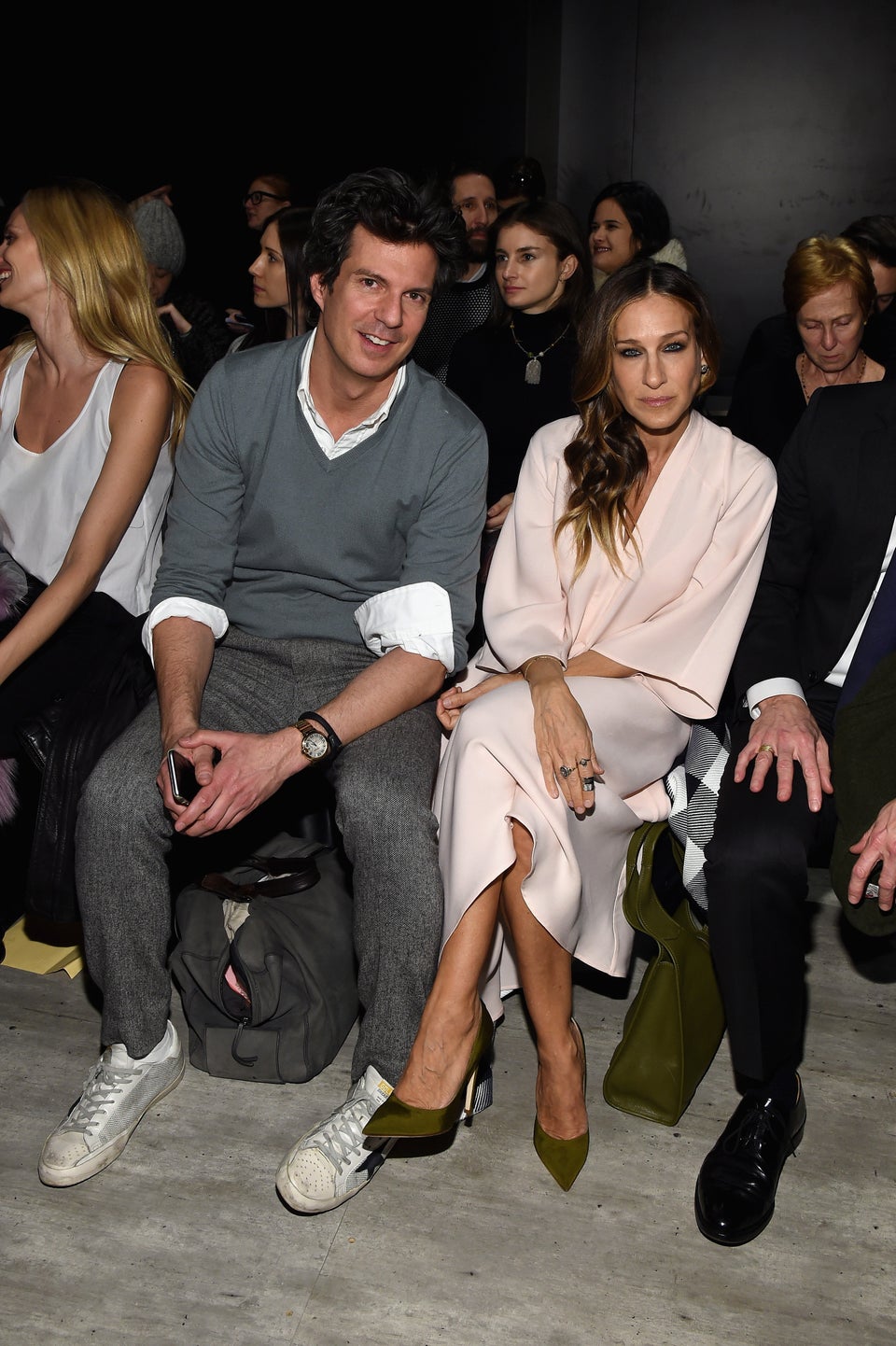 Larry Busacca via Getty Images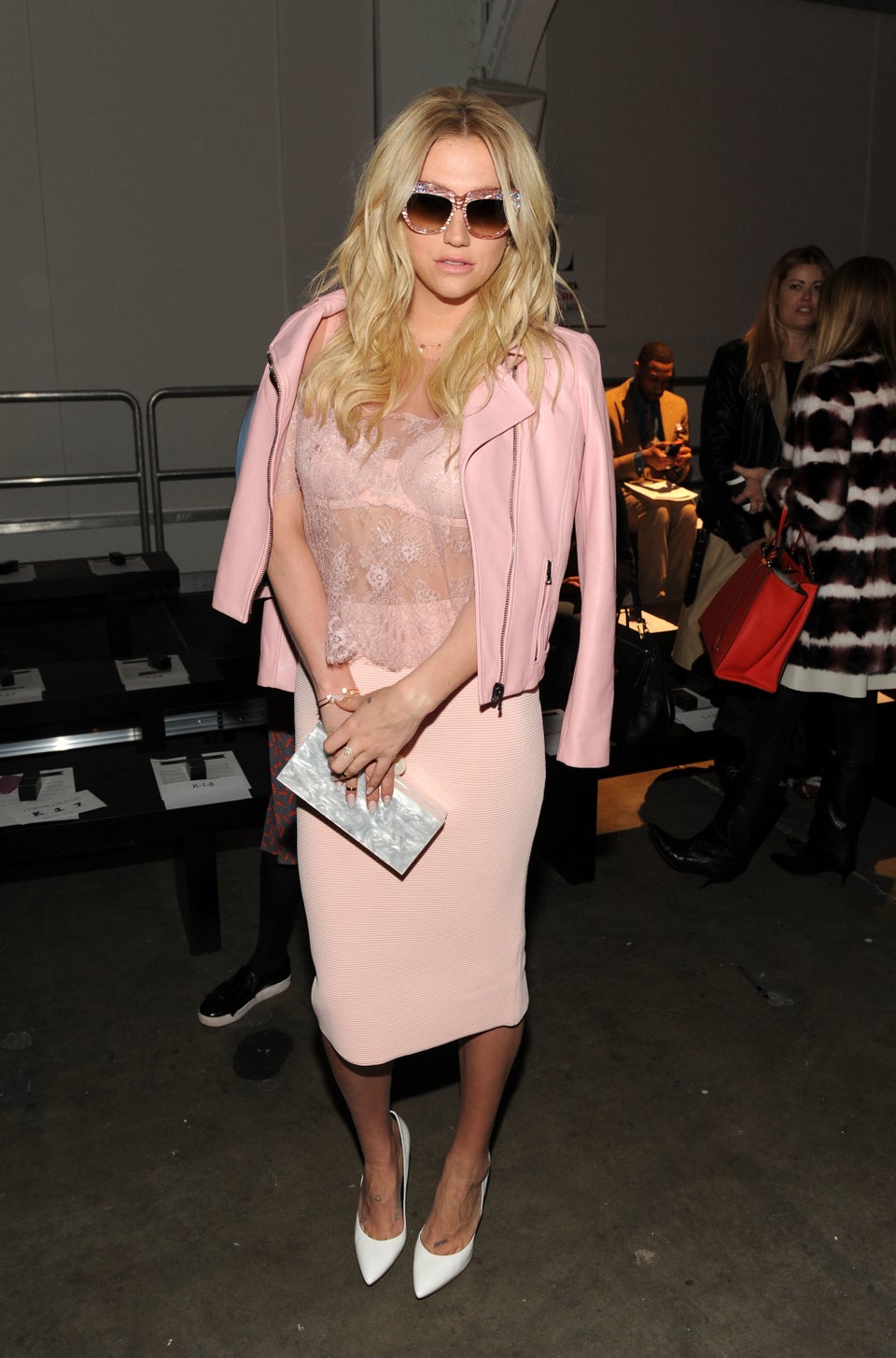 Craig Barritt/Getty Images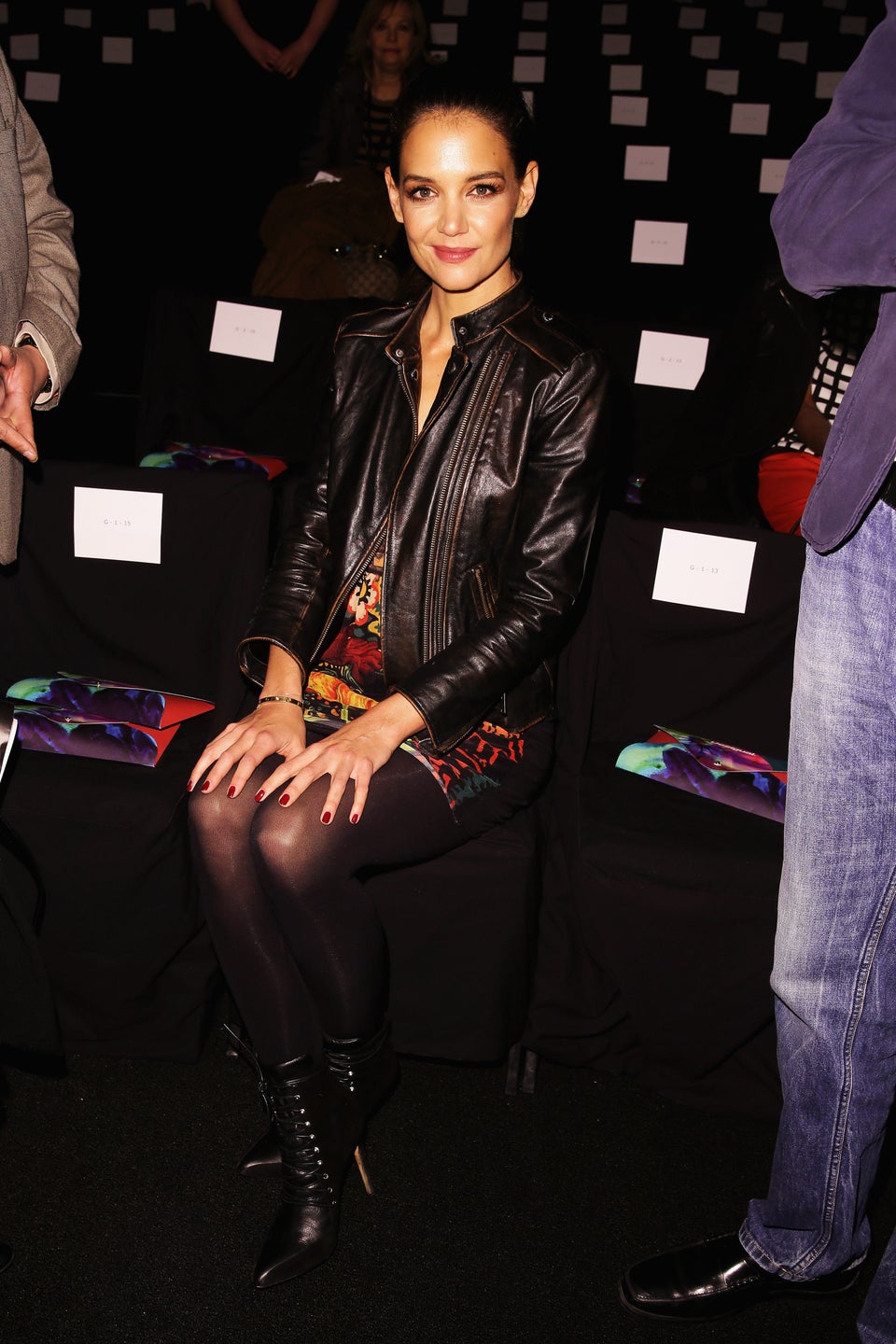 Chelsea Lauren via Getty Images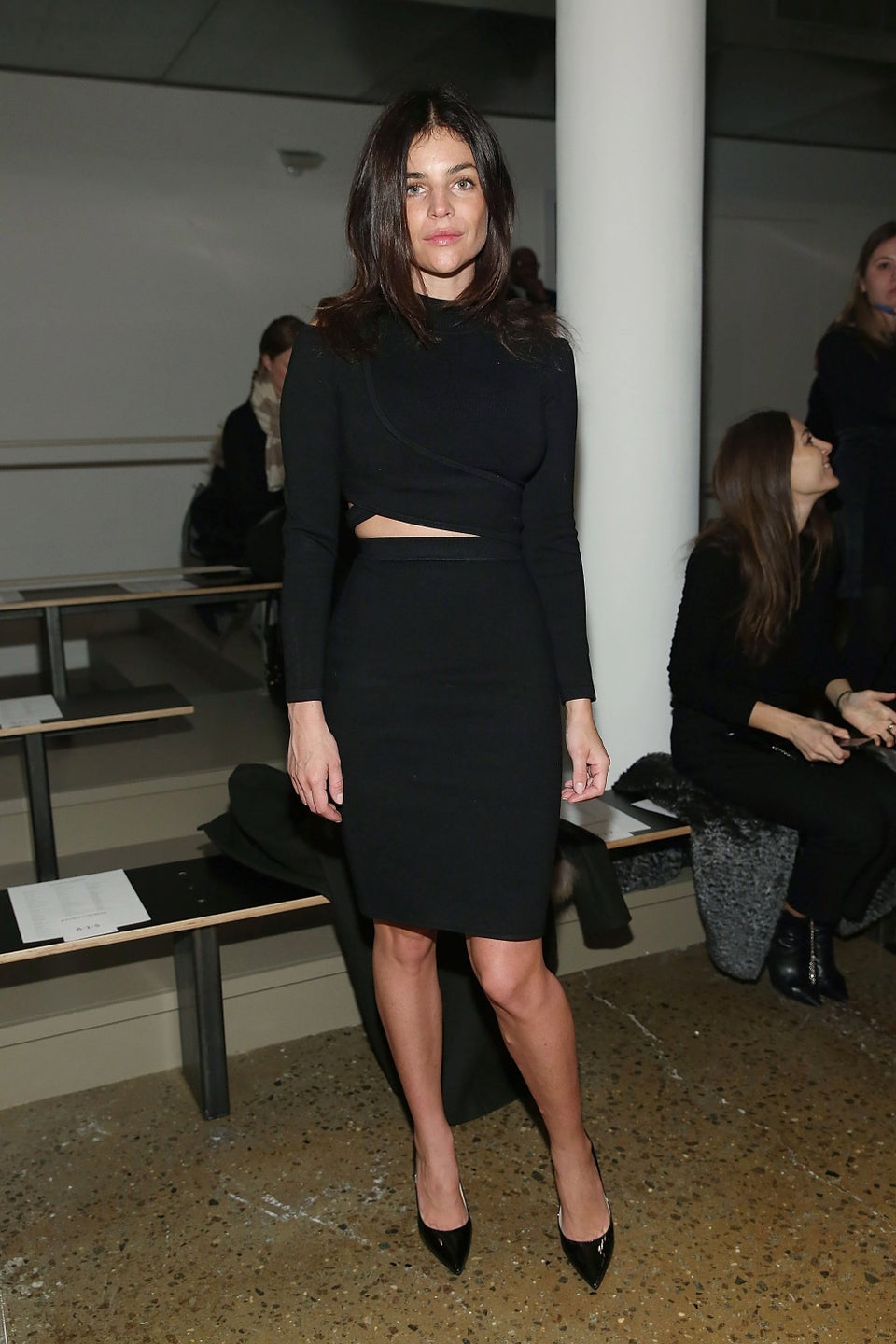 Mireya Acierto via Getty Images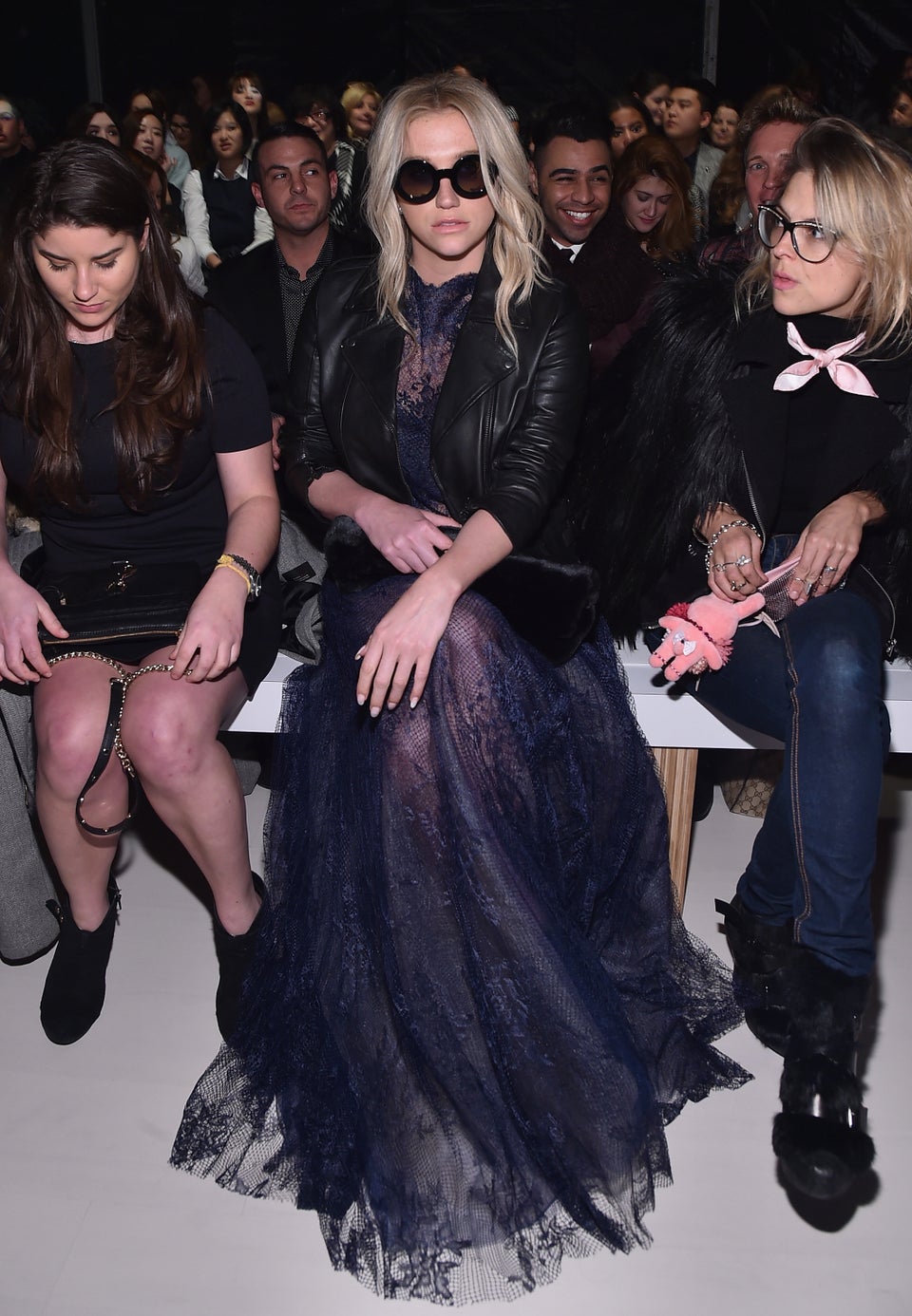 Mike Coppola via Getty Images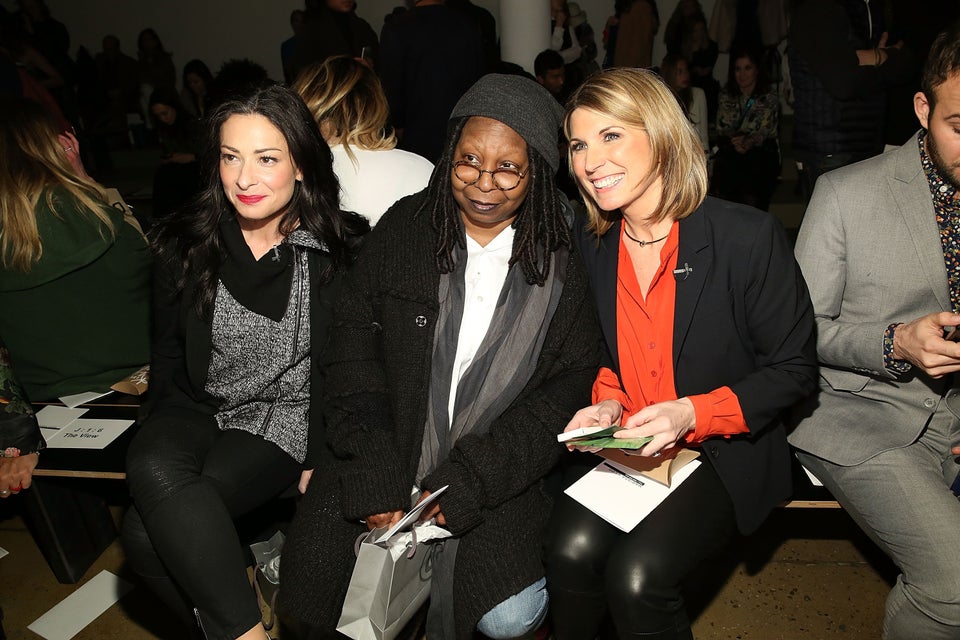 Mireya Acierto via Getty Images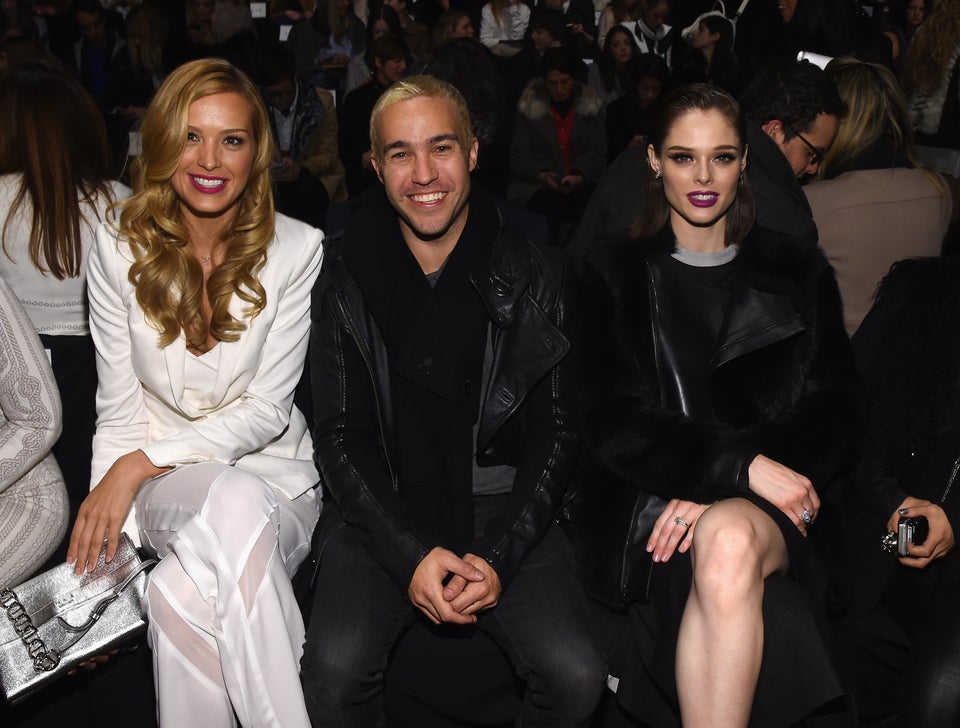 Larry Busacca via Getty Images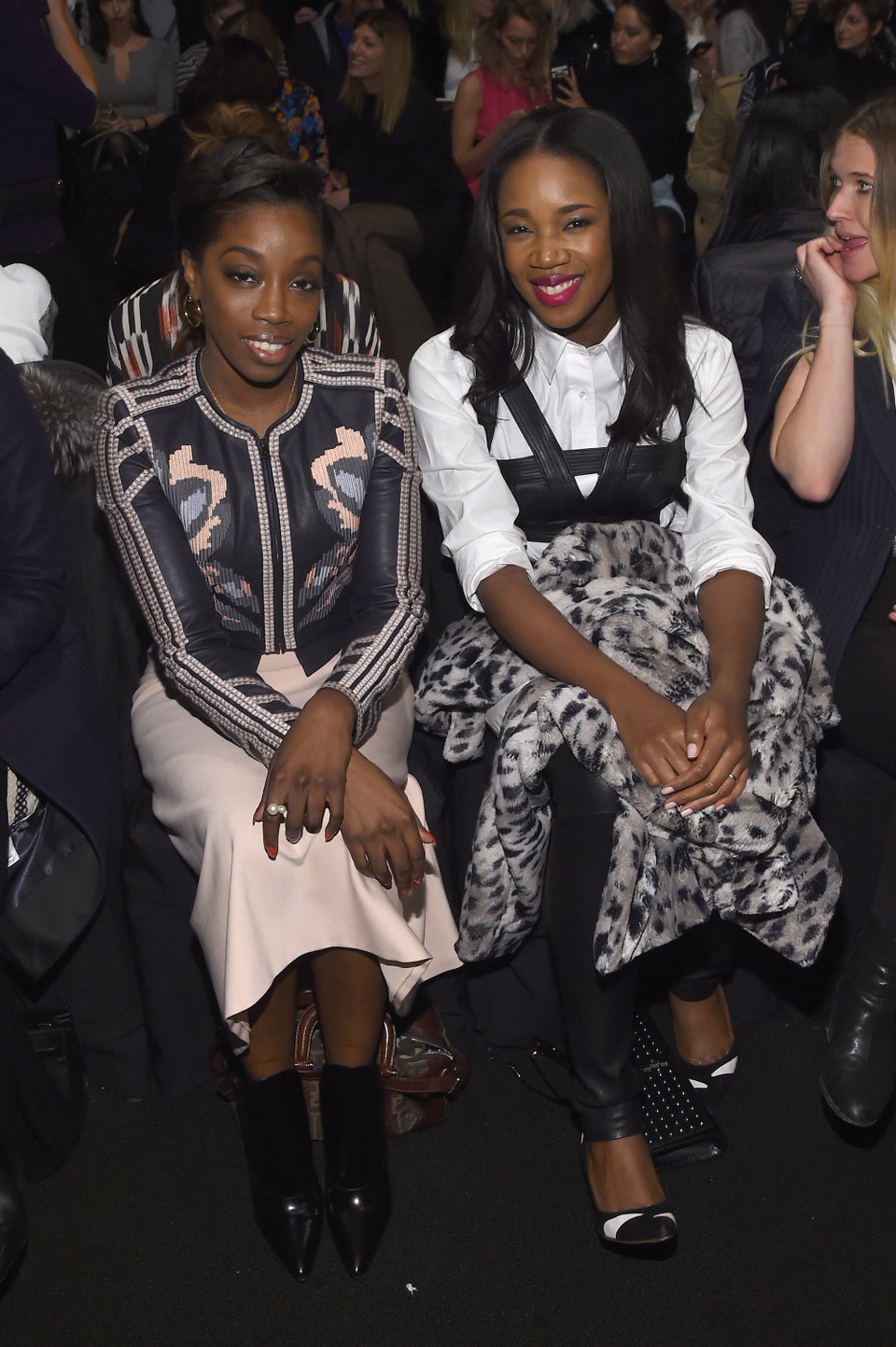 Larry Busacca via Getty Images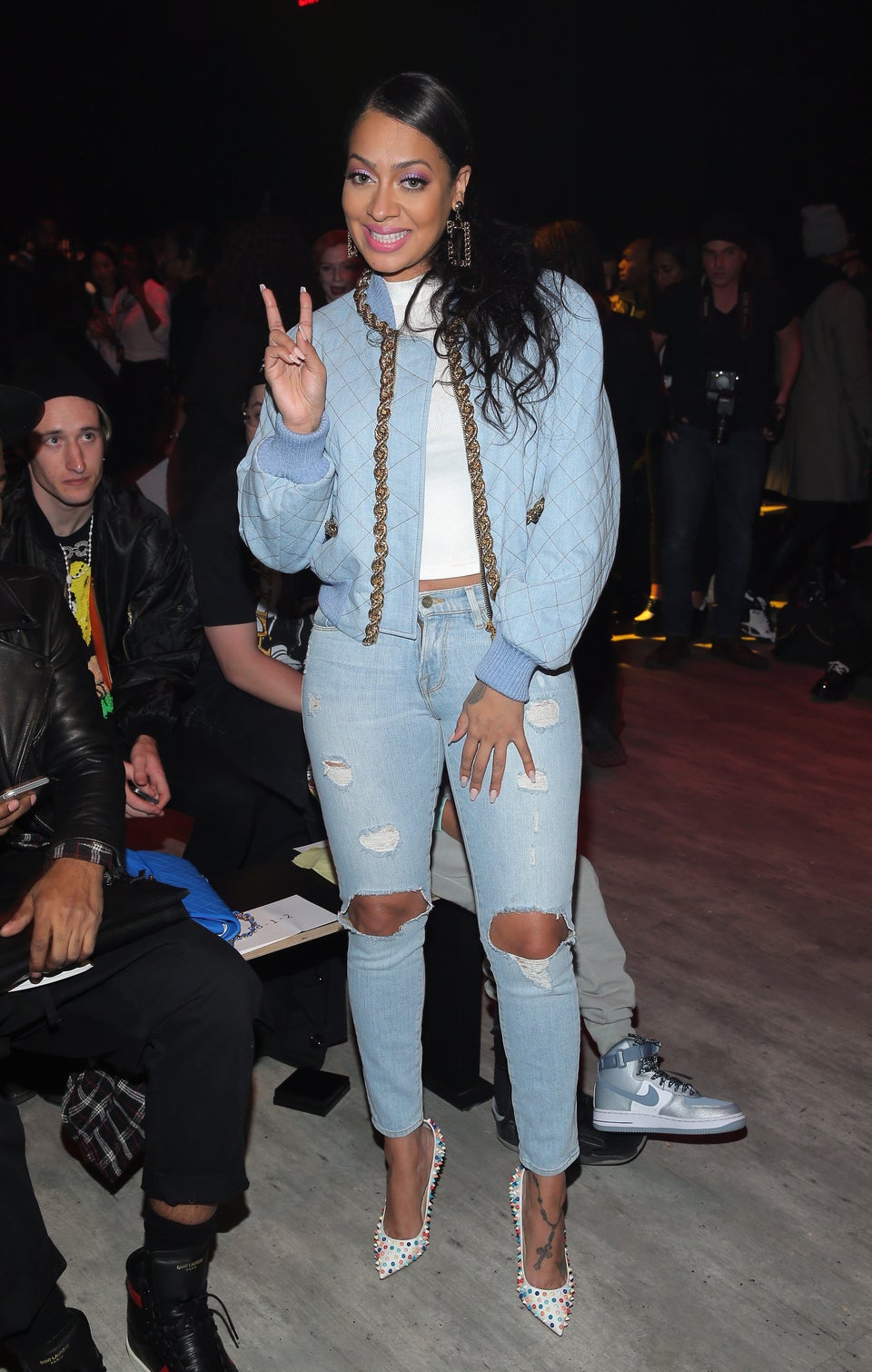 Jemal Countess via Getty Images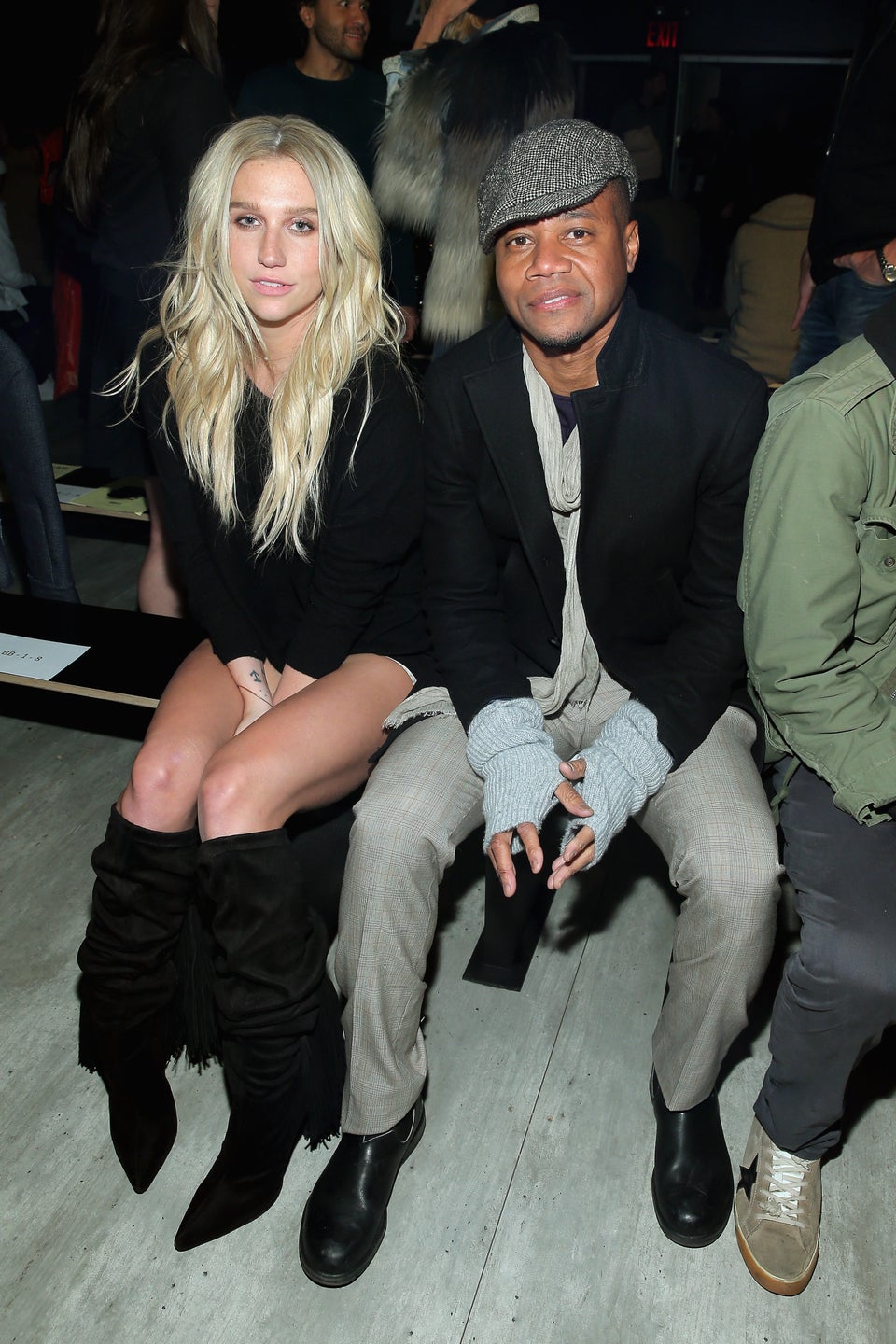 Jemal Countess via Getty Images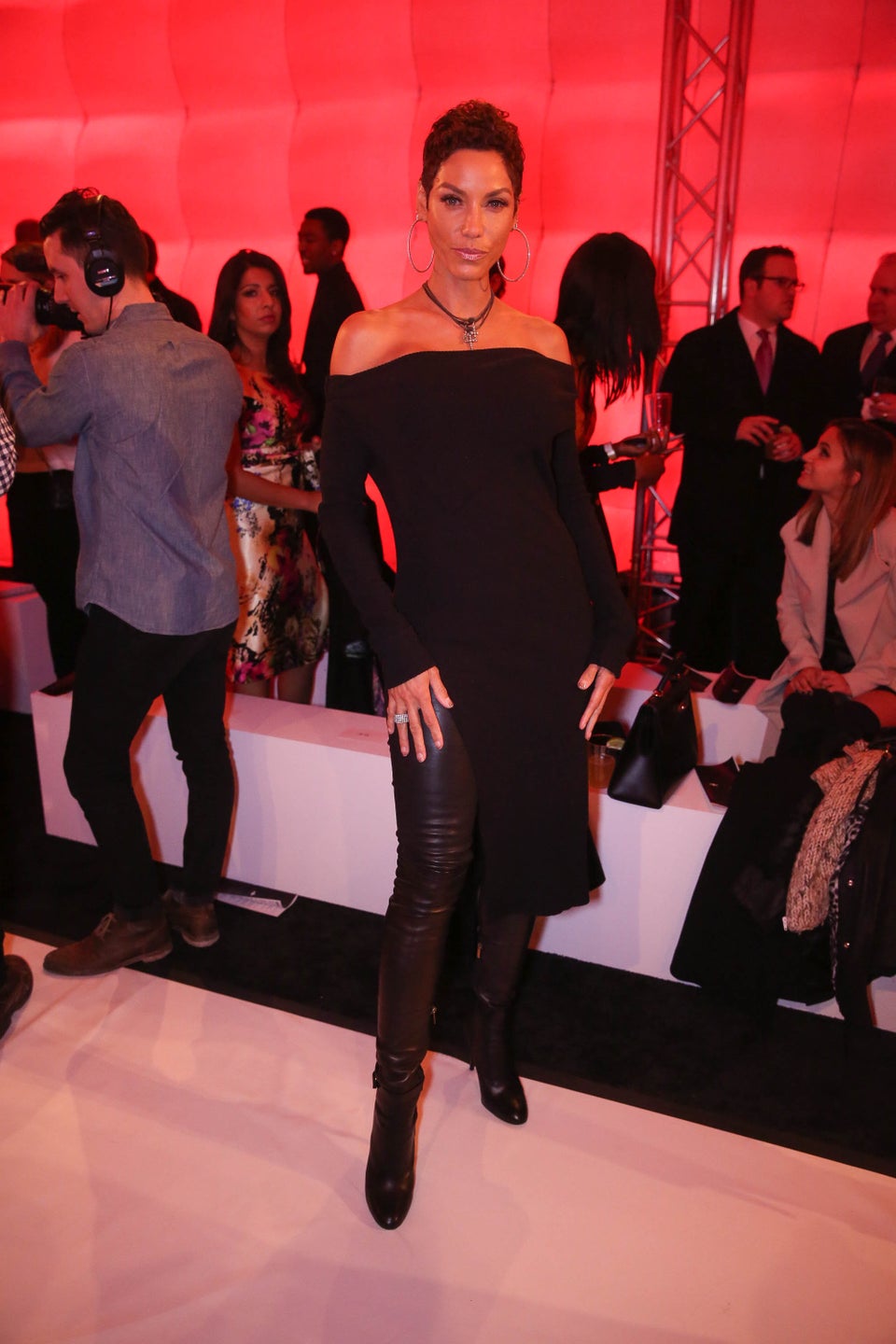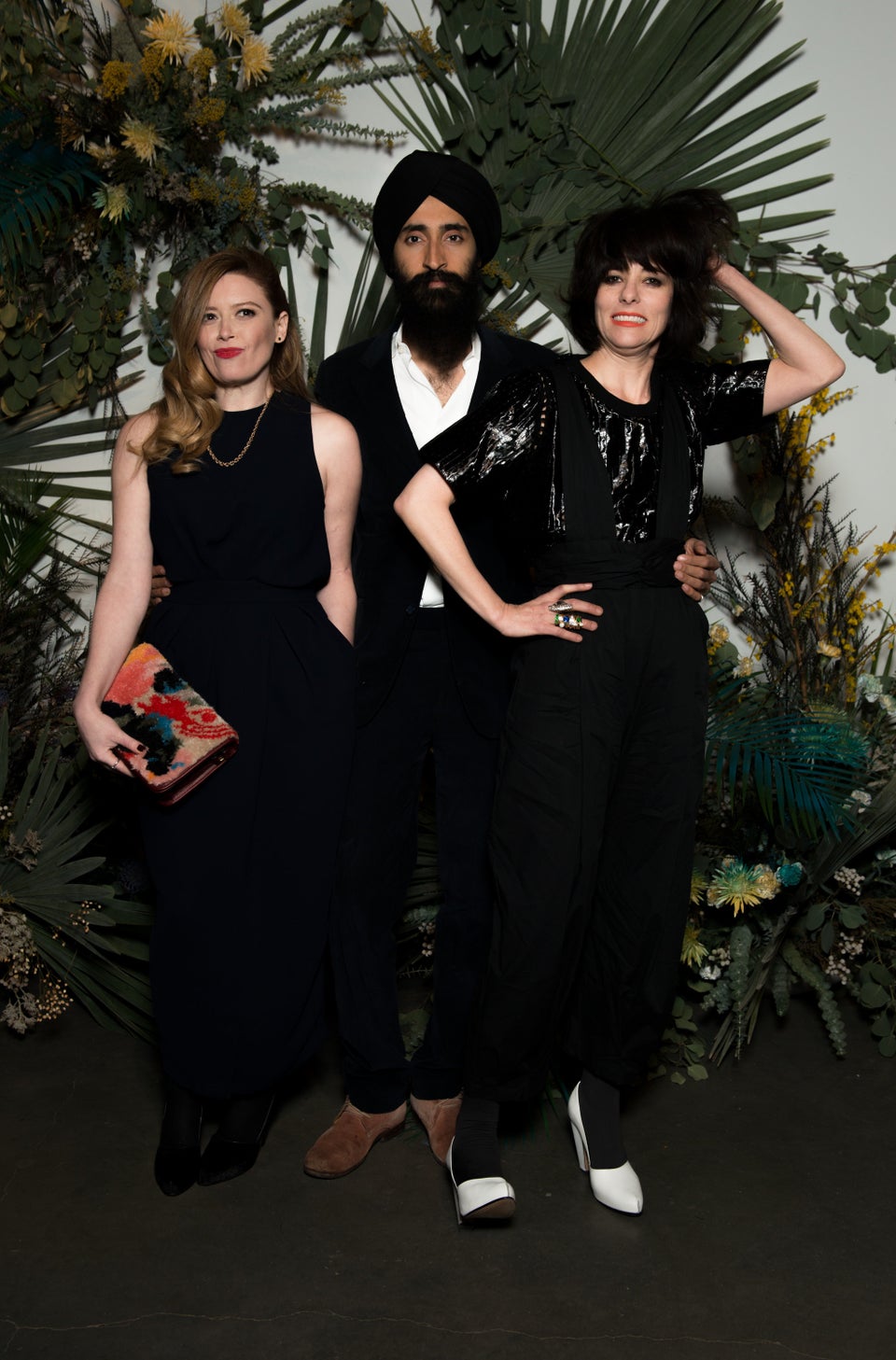 Wendell Teodoro via Getty Images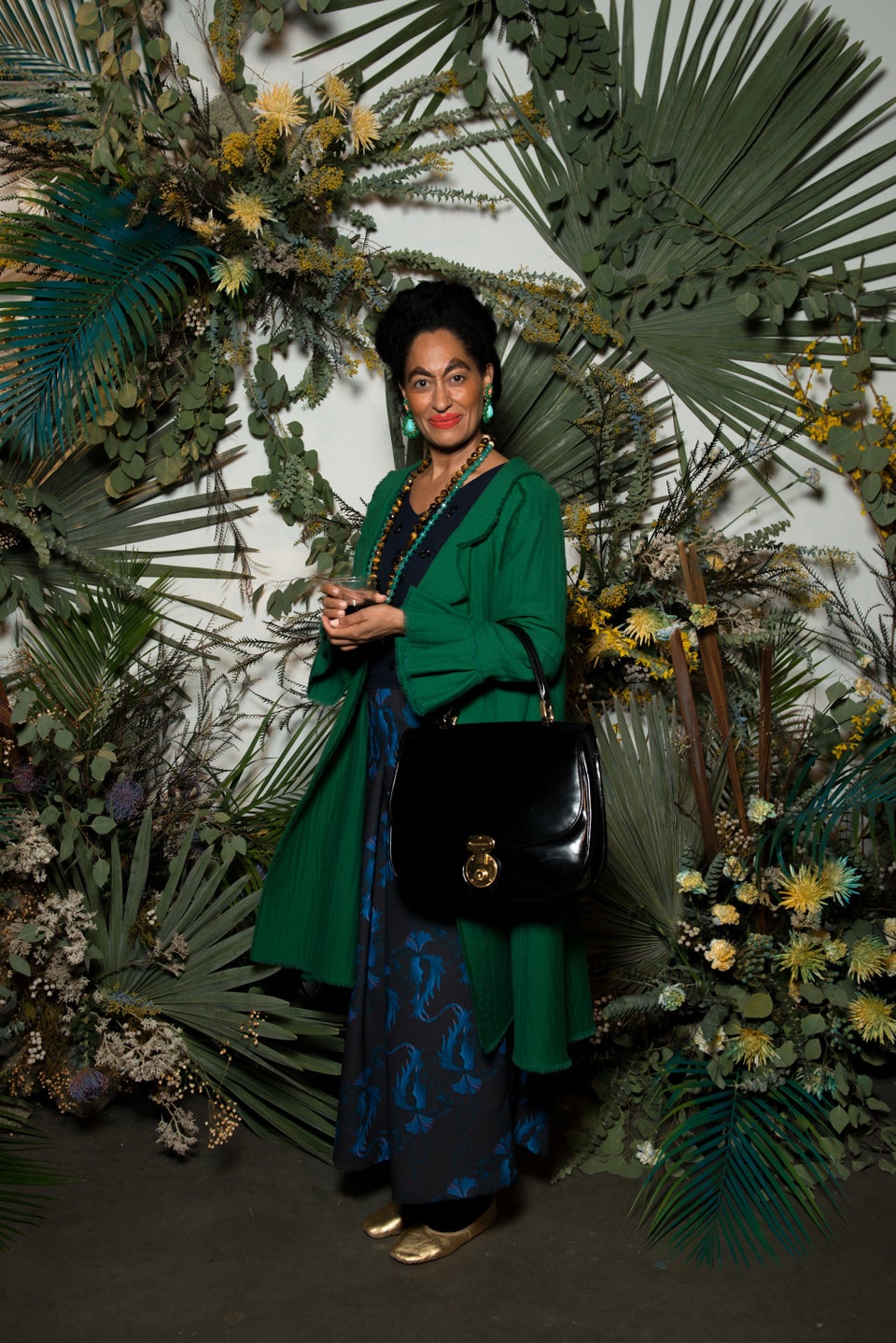 Wendell Teodoro via Getty Images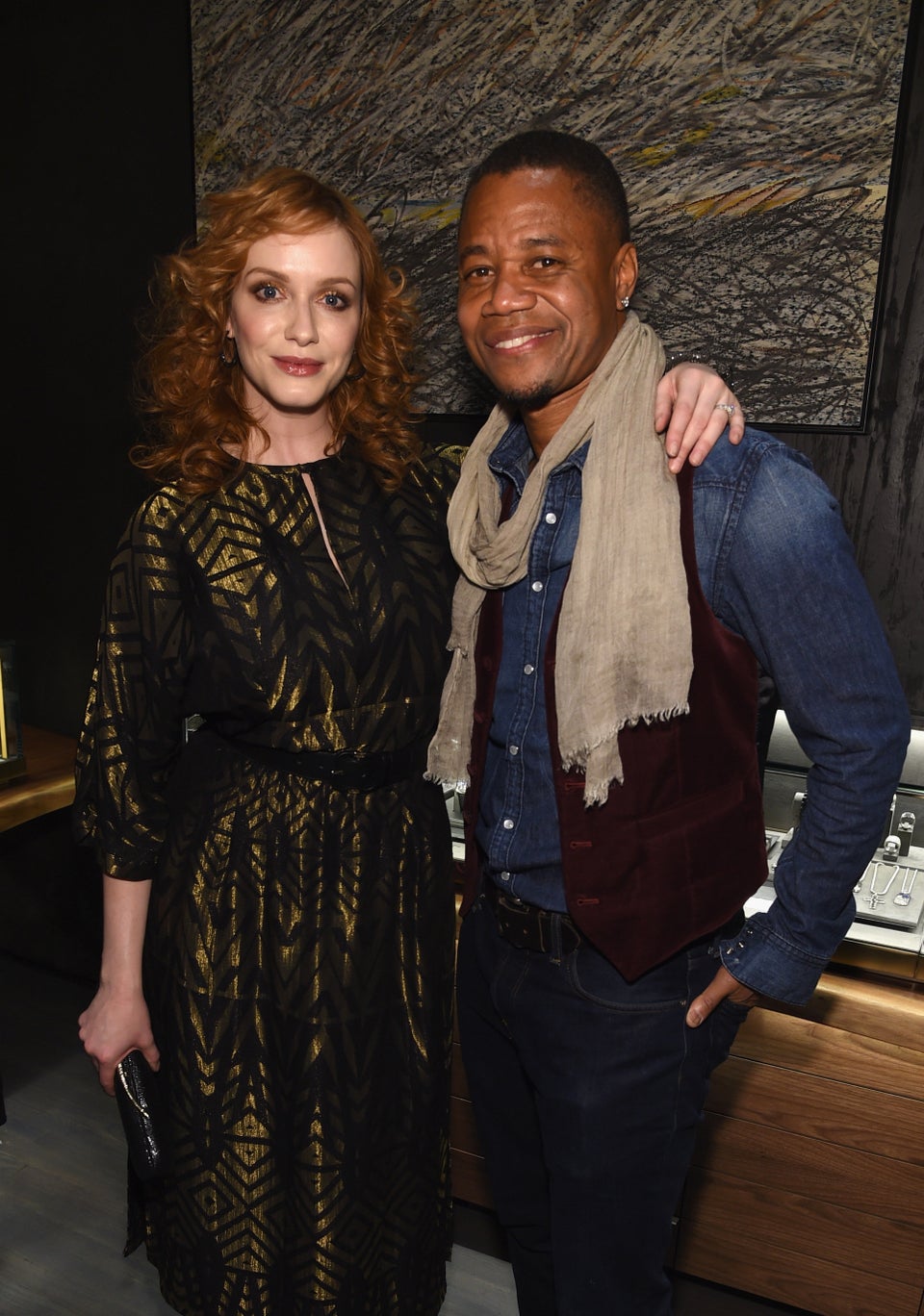 Dimitrios Kambouris via Getty Images
Popular in the Community