A California woman has posted video of a confrontation with a woman she says sexually abused her nearly 16 years ago.
"Why did you do that," Jamie Carrillo, 28, of Victorville, asked her alleged abuser during a secretly recorded phone conversation. "I was only 12 years old when I met you. Do you realize that ... what you did is wrong?"
The woman on the other end of the line replies, "Yes, and I regret it."
"The abuse went on for years," Carrillo said. "She manipulated me. She brainwashed me into thinking that I wanted some sort of relationship when I didn't."
The video is about 9 minutes long. The call to the alleged abuser, which takes place about midway through the recording, lasts about 3 minutes.
Carrillo: "Do you know that I am completely messed up? That I have so many issues because of you?"

Alleged Abuser: "I just wanted to help you."

Carrillo: "How is having a sexual relationship with a 12-year-old student helping?"

Alleged Abuser: "That wasn't anything that I intended. I don't even know what happened."

Carrillo: "It's completely shocking to me that you are an assistant principal ... You should be so ashamed and so disgusted with yourself."
At the end of the video, Carrillo said her alleged rapist will likely continue to get away with the attack because of the statute of limitations.
"I have been waiting to get some answers -- to get some sort of justice and now it's too late, because I waited too long," she said.
"[It is] eight years from the victim's 18th birthday or three years after the victim realizes that physical or psychological injury has resulted from childhood sexual abuse, no matter what the victim's age," the website states.
While it remains to be seen whether charges can or will be filed in Carrillo's case, her video is certainly making an impact. As of Tuesday, it has been viewed nearly 300,000 times. It also made its way to the school district where Carrillo claims her abuser worked as an assistant principal.
Over the weekend the Alhambra Unified School District issued a statement about the YouTube video.
"On Friday, Jan. 17, 2014, Alhambra High School administration received an electronic message with a YouTube link incriminating an Alhambra High School administrator," the letter stated. "Alhambra High School administration contacted the Alhambra Police Department immediately upon discovering the link."
WATCH THE VIDEO: (Story Continues Below)
According to Pasadena Star-News, school officials have identified the accused as Andrea Cardosa, a former vice principal at their school. Cardosa, officials reportedly said, resigned on Friday.
As of Tuesday, Cardosa has not been charged with any crimes and has not addressed the media.
During a Monday press conference in front of Alhambra High School, Carrillo, now the mother of three children, said she decided to come forward because she has a 12-year-old daughter and wants to prevent children from being abused.
Carrillo also alleged she was threatened by her abuser.
"She told me that she would embarrass me in front of my friends and family and tell them I'm a lesbian and that I did stuff with her," Carrillo said. "She really did make me believe the things that she had said to the point where I didn't know that it was wrong."
Joining Carrillo at the press conference was her attorney, David Ring. He said he plans to help Carrillo pursue civil action, said that a statute of limitations may not prevent them from winning a civil suit.
"The statute of limitations for childhood abuse should basically be indeterminate because people like this, people like Jamie, who come forth in their 20s, 30s, 40s," Ring said.
Before You Go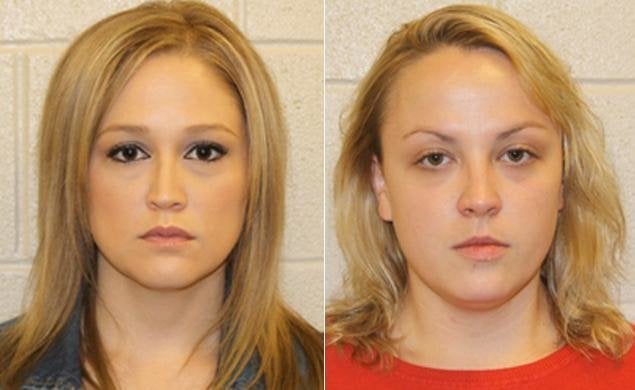 Teacher-Student Sex Abuse Cases
Popular in the Community