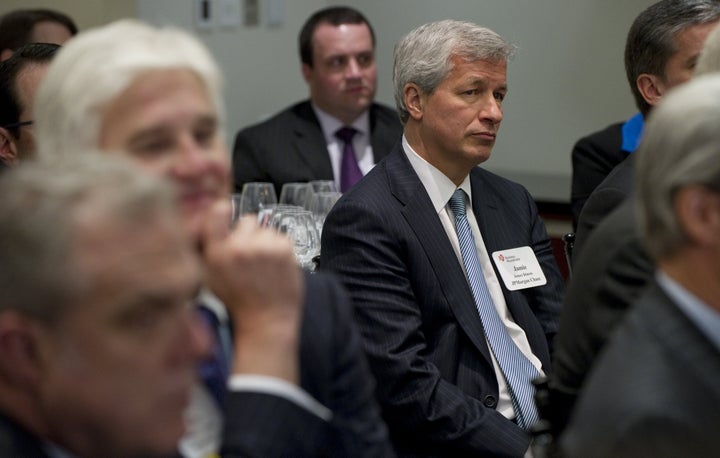 That's right. JPMorgan Chase CEO Jamie Dimon is back in the papers for his thoughts on them. This time, he finds himself quoted by New York Times columnist Joe Nocera asking a straightforward question.
"Why does The New York Times hate the banks?"
Yet there's evidence that it's the country as a whole, not The New York Times, that hates the banks. According to multiple surveys, the financial industry is one of the most despised in the United States. Banking is viewed the fifth most negatively of any sector, according to Gallup, and HuffPost readers said they hated the banking sector more than any other. Distrust of banks had reached record levels by last summer.
JPMorgan Chase could not be reached for comment.
Americans aren't the biggest fan of Dimon's company either. In fact, JPMorgan Chase has the ninth-worst corporate reputation in the country, according to the market research firm Harris Interactive. Other banks among those companies with the top ten worst reputations include Goldman Sachs, Bank of America, and Citigroup.
The risks taken by banks in the lead up to the financial crisis have left the country with 9 million fewer jobs. They also cost taxpayers $34 billion because of the subsequent bailouts, according to the Congressional Budget Office.
Calling all HuffPost superfans!
Sign up for membership to become a founding member and help shape HuffPost's next chapter
BEFORE YOU GO