 JPMorgan CEO Jamie Dimon reacted angrily when he found out that JPMorgan Chase's chief financial officer had given regulators data on JPMorgan's investment bank, one of those regulators alleged on Friday.
At a meeting in late 2011, Dimon raised his voice and admonished the CFO, Douglas Braunstein, that it was Dimon's decision whether or not to give regular profit-and-loss figures to regulators, Scott Waterhouse, an official with the Office of Comptroller of the Currency, said Friday.
Dimon also questioned whether regulators needed the data at all, allegedly telling Waterhouse: "I don't think you need this amount of detail, you can still do your supervision without it."
In a 300-page report issued before the hearing, the subcommittee claimed that JPMorgan managers had tried to hide the Whale's losses from investors and regulators. Sen. Carl Levin (D-Mich.), who led the hearing, cited the late-2011 incident as an example of the disdain JPMorgan regularly showed its regulators.
JPMorgan, in response, has repeatedly denied that its top executives tried to hide information about the losses from anyone.
A HuffPost email to JPMorgan seeking comment was not immediately returned.
In one such alleged instance, Dimon had ordered the bank to stop giving the OCC regular updates on the profits and losses of its investment bank because he didn't think the regulators needed that much information. JPMorgan officials testifying on Friday disputed that claim, saying the bank had briefly stopped giving the OCC the data because it was concerned that the numbers were being leaked somehow.
Waterhouse testified that, after a couple of weeks, CFO Braunstein started giving the OCC regular reports again, at the regulators' request. Dimon was not pleased when he found out, Waterhouse said.
"How did Dimon react?" asked Sen. Carl Levin (D-Mich.), who led Friday's hearing.
"We had the discussion of why the information was turned off," Waterhouse said. "When Mr. Dimon was saying why weren't going to get it, Mr. Braun said, 'Well, I've already started giving it to them again.' To which Mr. Dimon expressed his dismay and said it was his decision to be able to make that."
"As to whether to return to..." Levin began.
"To turn the reports back on to the OCC," Waterhouse said.
"So apparently he had decided to stop the reports?" Levin asked, referring to Dimon.
"I took it that way, yes, sir."
"So he would be the one to restore the flow," Levin said, again referring to Dimon.
"Did he raise his voice?"
"Did he say the OCC didn't need the info? What did he say?" Levin asked.
"Not in that part of the conversation," Waterhouse replied. "Earlier in the conversation he was pressing me as to why would you need this information, what good is it, what do you use it for? He said, 'I don't think you need this amount of detail, you can still do your supervision without it.'"
"Later in the conversation, that's when Dimon reacted angrily and said it's his decision, not Braunstein's, to do that," Levin prompted.
"That's correct, to the best of my recollection," Waterhouse said.
In any event, it was not Dimon's role to decide to stop giving information to regulators, Comptroller Thomas Curry said at the hearing.
"It's not the role of the bank to determine what information or records we have access to," Curry said.

Dimon was not asked to testify at the hearing.
Related
Before You Go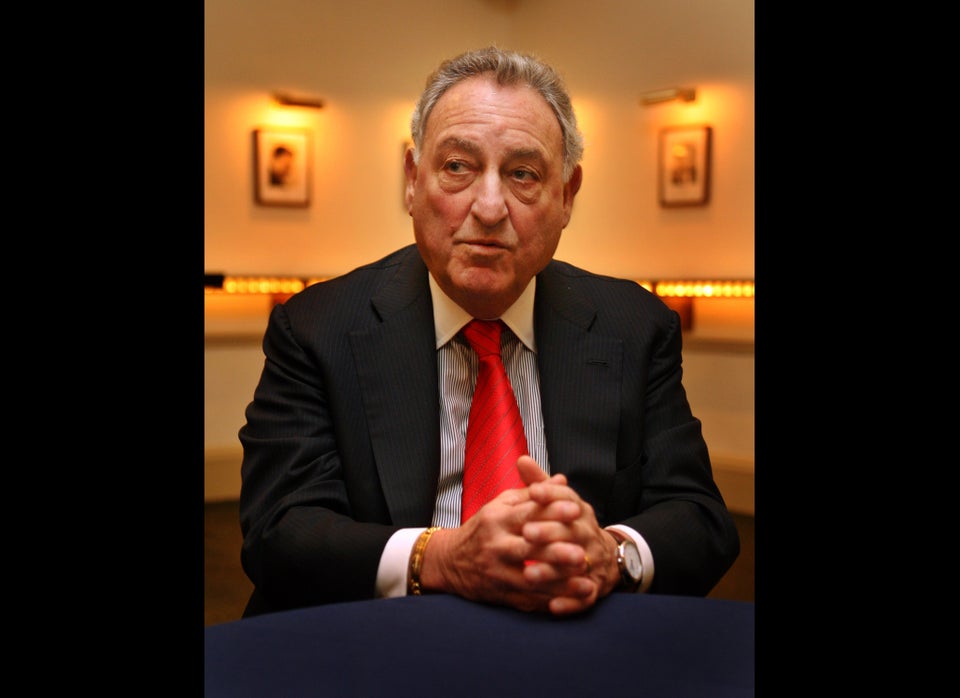 Bankers Who Want To Break Up Big Banks
Popular in the Community