 Jamie Dimon overwhelmingly defeated a referendum on his leadership of JPMorgan Chase on Tuesday, beating back a proposal that garnered less than a third of votes to strip the chief executive's chairman title as investors backed Dimon against an insurrection by public union-led shareholders.
Shareholders led by the AFSCME pension fund, New York City pension funds, and Connecticut retirement plans sponsored a proposal put to all of JPMorgan's investors that called for the bank's board to remove the chairmanship from Dimon. Though the proposal was non-binding, majority support for it would have dealt a devastating blow to Dimon, who jointly holds both the chairmanship and chief executive titles at the bank. A similar proposal to split the roles last year garnered 40 percent of the vote.
This year, about 32 percent of shareholders voted for the split. The lopsided tally is likely to be seen as an endorsement for Dimon.
The vote was seen as a test of shareholder power over the operations of large financial institutions. Dimon, the longest-serving chief executive at one of the nation's six largest banks, worked feverishly with his key lieutenants to defeat the proposal -- pointing to the company's profitable track record, its stock price, leading market share in financial services and Dimon's experience in steering the company through the financial crisis.
Some investors sought to split the role of chief executive and chairman at JPMorgan, the nation's largest bank by assets and its most profitable last year, in response to a flood of regulatory issues that have engulfed JPMorgan since the bank revealed it lost at least $6 billion due to wrongway bets on credit derivatives by a group of traders led by the so-called "London Whale."

Considered by some to be Washington's favorite banker after absorbing failing financial groups Bear Stearns and Washington Mutual in 2008 during the height of the financial crisis, Dimon has experienced a surge in negative headlines in recent months. Whale losses exposed failures in risk management and oversight, and called into question his ability to effectively oversee a $2.4 trillion financial institution.
Dimon had previously touted his ability to manage risk. Critics argued that if strong banks like JPMorgan could suffer such a loss, then any bank active in capital markets was susceptible to trading blowups.
The embarrassing episode led to a management shakeup and heightened scrutiny of JPMorgan's operations. It also helped to reignite a broader debate in Washington over whether large financial groups should be forcibly broken up.
Regulators at the Federal Reserve and the Office of the Comptroller of the Currency, which supervise JPMorgan, have since placed a greater emphasis on robust corporate governance at big financial groups. Financial supervisors view strong, independent boards of directors as an effective counterweight to bank management.
Corporate governance experts have said that Dimon, as chairman of the board and chief executive, effectively serves as his own boss.
Some JPMorgan executives have said that Dimon was unfairly targeted. Shareholders supporting the proposal have tried to make the vote less about Dimon and more about proper corporate governance, which generally calls for different people to occupy the chairman and chief executive positions.
News reports in recent weeks have raised the possibility that Dimon may have left JPMorgan had investors voted to strip his chairmanship. The chance that Dimon may have simply left the bank may have been too much of a risk for some shareholders who considered voting for the proposal.

Related
Before You Go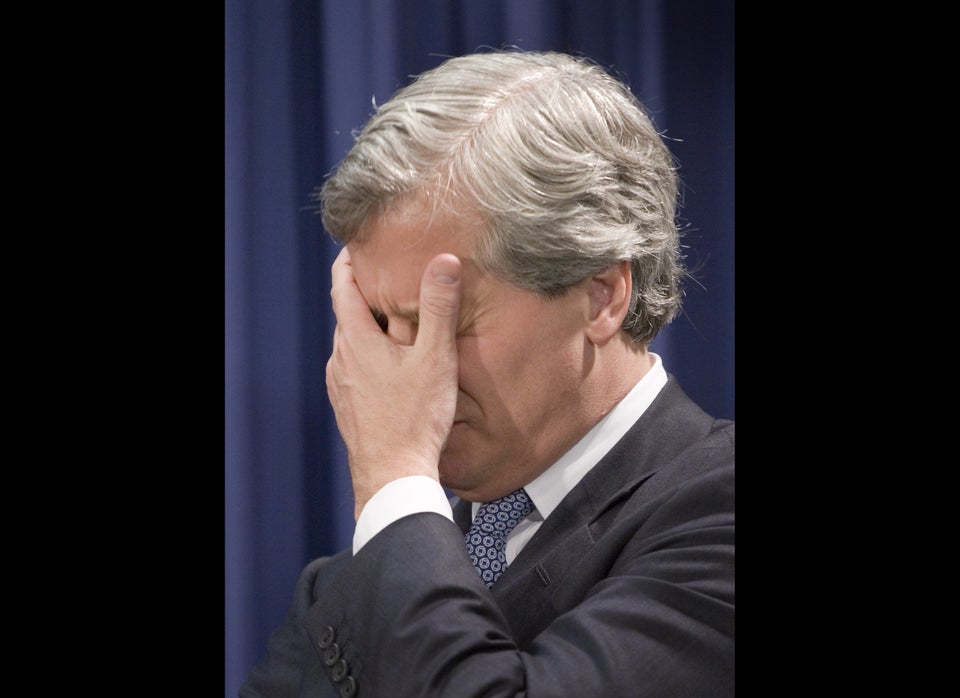 Jamie Dimon Hates On Regulation: A History
Popular in the Community