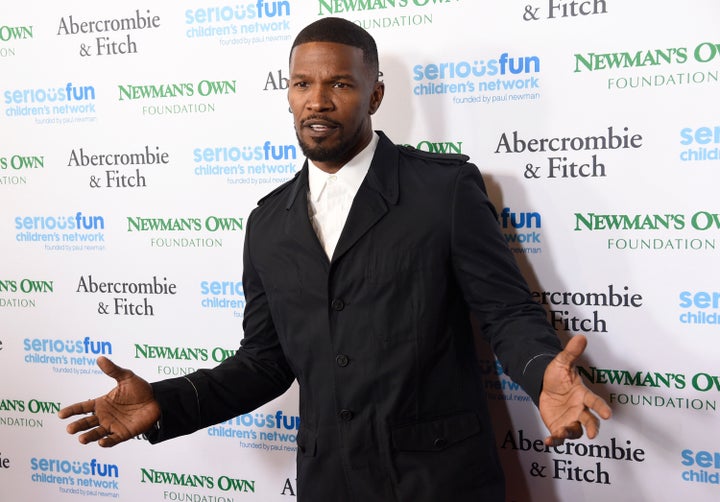 Jamie Foxx might have played the villain in the most recent "Spiderman" movie, but he went into full hero mode to save a man's life on Monday.
According to TMZ, the "Django Unchained" star heard a car crash outside of his home in Hidden Valley, California and leapt into action once he saw a burning vehicle with the driver trapped in the front seat.
Foxx's representatives confirmed to The Huffington Post that the actor helped save the man's life.
The accident reportedly occurred at 8:30 p.m. on Monday night, when a car flipped upside down after it hit a ditch because of skidding on wet roads.
Foxx told the California Highway Patrol that he pulled the man from the flaming car and dragged him 30 feet away from the wreck. The actor immediately contacted the police before he attended to the victim.
TMZ reports that the man has been transported to a hospital, suffering from serious injuries and burns.