It was an emotional moment for actor Jamie Foxx and a dad named Brad Kyle: one of them a hero who'd saved a life; the other, a grateful father of the rescued -- both wrapped in a tight embrace.
On Monday night, the day before this photo was taken, Foxx heard a loud crash near his home in Hidden Valley, California, and rushed outside. He discovered a truck, flipped on its side and almost engulfed in flames.
The vehicle's driver was still trapped inside.
"As we pulled him out, within five seconds … the truck goes up [in flames]," Foxx told reporters on Tuesday afternoon. "I don't look at it as heroic. I just look at it as, you know, you just had to do something. And it all worked out."
Foxx said Kyle's father, Brad, came to his home the next day to thank him. The emotional dad told CBS Los Angeles how grateful he was for Foxx's quick action.
In a touching Instagram post, Foxx shared a photograph of him embracing Kyle's dad.
"This is all that matters," the Oscar-winning actor wrote. "That a man, a son, a brother's life was spared last night. God had his arms wrapped around all of us... No heroes... Just happy fathers."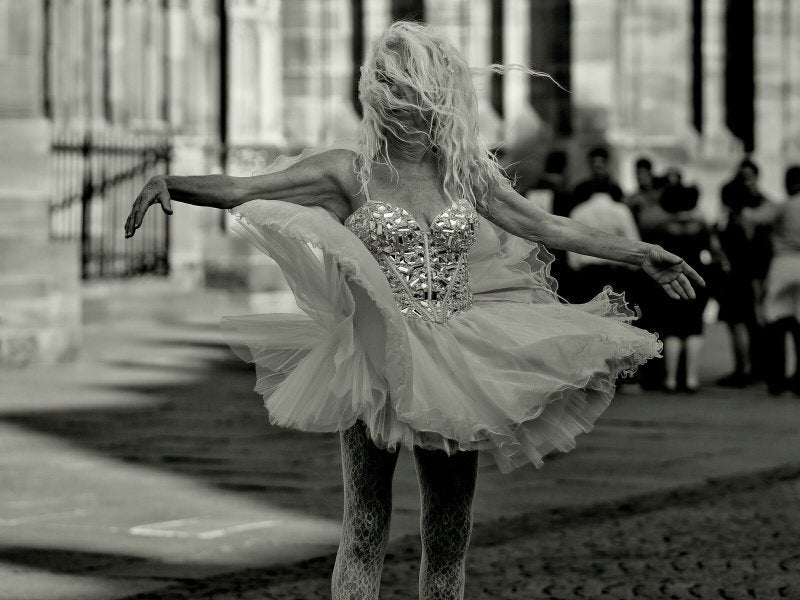 Unlikely Heroes