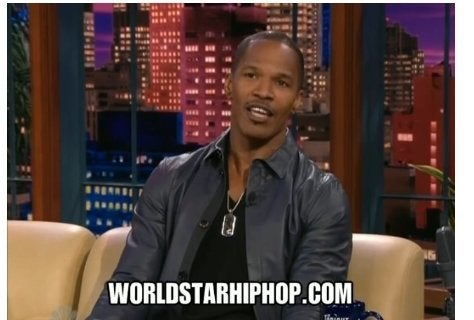 Jamie Foxx took his appearance on Leno as an opportunity to apologize to Miley Cyrus for remarks he made over the weekend during his radio show.
Foxx, who said among things that the 16-year old should get a gum transplant, do heroin and crack, and catch chlamydia, told Leno is was all in the name of comedy, and that it was taken out of context.
"I so apologize to Miley, and this is sincere. I am a comedian, and you guys know that whatever I say, I don't mean any of it. And sometimes, as comedians, as we do, we go a little bit too far. I have a radio show...We're really the black Howard Stern. We go at everybody. There was a situation with Miley Cyrus, and I just want to say, I apologize for what I said. I didn't mean it maliciously. You know I'm a comedian. You know my heart. Miley, I apologize, so I'll call you. I got a daughter too, so I completely understand."
According to E!, before his appearance he had yet to reach out to Miley or the Cyrus family personally.
<0--813--hh>0--813--hh>
Calling all HuffPost superfans!
Sign up for membership to become a founding member and help shape HuffPost's next chapter