WASHINGTON -- Rep. Jaime Herrera Beutler (R-Wash.) broke ranks from many fellow Republicans Tuesday evening, calling on her party to give up hope of blocking Obamacare in the budget fight.
Until Tuesday, Herrera Beutler, known as a moderate, had not been among the Republicans calling for a clean continuing resolution to reopen the federal government. She said she stayed silent because she wanted to "give House Republican leaders leeway to craft the best deal they could."
"But it's time to reopen the government and ensure we don't default on our debt," she said in her statement. "I will not vote for poison pills that have no chance of passing the Senate or being signed into law."
Herrera Beutler pointed out that many of her constituents have been hurt by the shutdown and said she could no longer stand by and watch.
House Republicans spent all day Tuesday trying to come up with their own plan to resolve the budget crisis, ultimately failing. Instead, Senate Majority Leader Harry Reid (D-Nev.) and Minority Leader Mitch McConnell (R-Ky.) resumed discussions.
A Senate aide told The Huffington Post that a deal appeared "imminent." It would fund the government through Jan. 15, raise the debt ceiling through Feb. 7 and mandate both chambers appoint budget conferees to produce a broader framework for deficit reduction by Dec. 13.
House Republicans, meanwhile, had discussed blocking reopening the government and raising the debt limit in order to win concessions that included everything from restricting free contraception access, to getting rid of health care subsidies for congressional staffers and making it harder for the Treasury Department to save the country from default -- items that had no chance of passing the Democratic-controlled Senate.
Support HuffPost
The Stakes Have Never Been Higher
Before You Go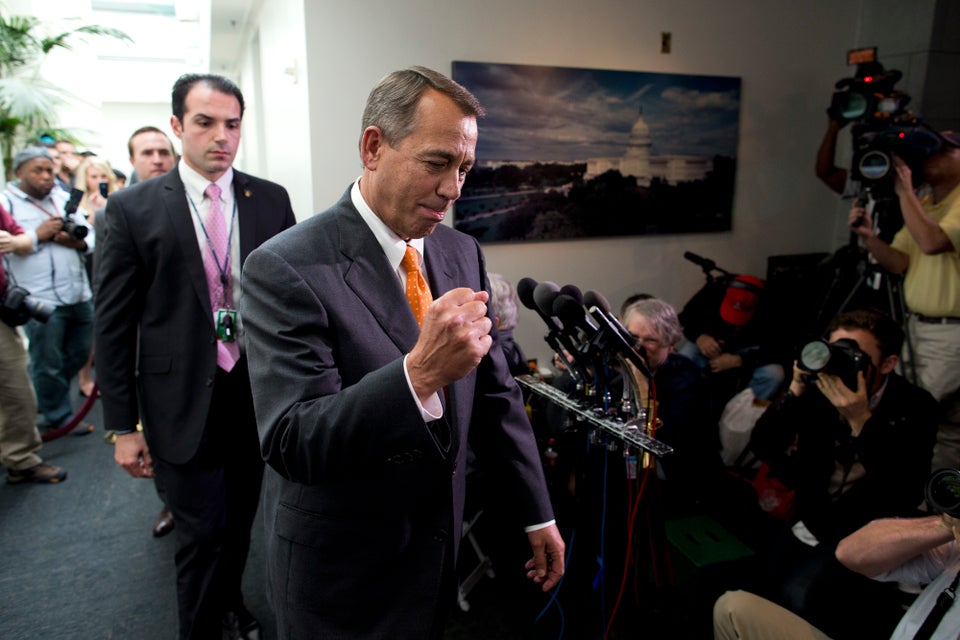 2013 Government Shutdown
Popular in the Community