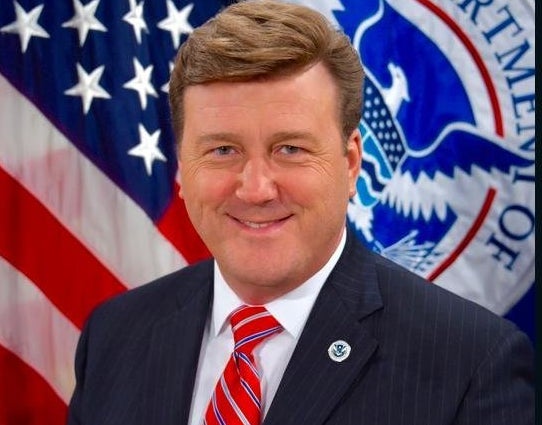 A Homeland Security official in the Trump administration appointed to cultivate unity among community organizations has quit following publication of earlier comments in which he blamed slums on the "laziness, drug use and sexual promiscuity" of African-Americans.
CNN uncovered the statements the Rev. Jamie Johnson expressed while he was host of a radio program in Iowa and as a guest on other conservative shows. He made the comments about blacks and slums in 2008 on "The Right Balance" on Accent Radio Network, CNN reported.
Johnson also said during his radio appearances from 2008 to 2016 that Islam's only contribution to the world was oil and "dead bodies," and that terrorism represented the "true meaning" of Islam. "Jews do not want to cut our heads off; Muslims want to cut our heads off," he said in 2011.
Johnson was appointed head of the Center for Faith-Based and Neighborhood Partnerships at DHS in April by then-Secretary John Kelly. The center is part of a network including the White House and Federal Emergency Management Agency.
Ironically, Johnson was tasked with engaging a "broader cross-section of faith and community-based organizations" in helping to respond more effectively to disasters such as hurricanes Katrina, Rita and Wilma, according to the department's website. The center is also supposed to help combat human trafficking and the "exploitation of the poor and vulnerable."
Following the CNN story, Johnson told the network that "unequivocally" his past statements "do not represent my views personally or professionally." He apologized for the "manner in which those thoughts were expressed in the past."
He added: "Having witnessed leaders from the entire faith spectrum work to empower their communities, I now see things much differently."
The FEMA website boasted of Johnson's background in ministry, broadcasting, teaching, consulting, organizational leadership [and] international humanitarian relief." He worked for several years on GOP political races and issues in Iowa, including on the campaigns of Rick Santorum and Donald Trump, The Washington Post noted.
Before DHS announced he was stepping down, agency spokesman Tyler Houlton said that some of the comments were made "nearly a decade ago," and that Johnson had apologized for them. Houlton also said that Johnson has "proven himself as a valuable supporter and proponent of the interfaith community's recovery efforts" after the recent hurricanes.
A DHS statement later announcing Johnson's resignation said that "his comments made prior to joining the Department of Homeland Security clearly do not reflect the values of DHS and the administration."
Popular in the Community