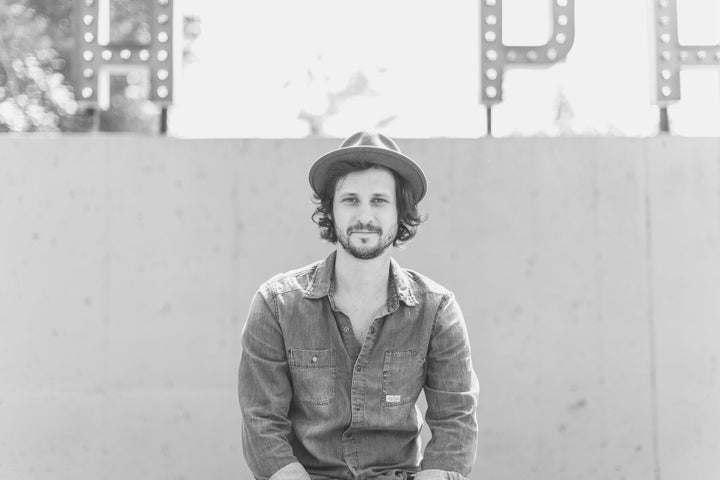 When Alt-country singer/songwriter Jamie Kent's recent album, All American Mutt, debuted on the Billboard Country Album chart at #16, it had nothing to do with Spotify or iTunes. It wasn't there. Fans had to go directly to the source, to JamieKent.com to purchase it, which they did in droves. He's got an old-school indie approach to how he is distributing his music, and so far so good.
The new music (which features guest shots from Huey Lewis, John Cowan and others), combined with his passionate live performances, led Rolling Stone magazine to name him one of their top artists to watch. As they wrote, "Like the name suggests, All American Mutt rejects purebred twang in favor of variety. There's husky-voiced country, acoustic roots-rock and the sort of bright-eyed, Top 40-minded singer-songwriter fare that once ruled the roost at L.A.'s Hotel Cafe. Raised in Massachusetts but rooted in Nashville, Kent has a unique North-South perspective on songs about love, liquor and the cultural glue that binds us all together. Released independently and stocked with cameos from Huey Lewis (with whom he has toured), country crooner Michaela Anne and New Grass Revival's John Cowan, All American Mutt debuted in the Top 20 of Billboard's Country Albums chart."
Speaking with Kent, it's easy to understand his appeal. Influenced by the early albums of Springsteen, Petty and other born-in-the-USA legends, he still doesn't mind wearing his influences on his sleeve. "It's not just their music that has influenced me over the years," he told me. "It's the work ethic. Today you probably have to work 10 times harder then artists did 20 or 30 years ago. It's just the nature of things. So many more people want to be musicians which is a great thing, but that means it's also a lot more competitive. And when I look at the work ethic at some of the artists I grew up with, I see the difference that makes. To this day they work just as hard with just as much hunger. That means something to me. I'm also a believer in the 10,000 hour rule that Malcolm Gladwell writes about. If you want to be really good, you've got to put that time in. No shortcuts.
Sensing a lot of the tension and angst on the road in this post-election season, Kent says it reminds him why he wrote the song "All American Mutt" in the first place. "With every election, you're going to have half the country being disappointed. But that's what makes the country so great. All those differences of opinion. That's what I was writing about; this idea that despite our differences, we are all kind of in this thing together."
A born showman who carefully sculpts what his shows will feel like, Kent never stops thinking about how to connect with his audience from the stage. "I always pay attention to all of those people way back there on the lawn. They need to be a part of things, too. All of the great performers I watched growing up always had that knack of including everybody."
A dyed-in-the-wool work ethic, a respect for his influences, and a deft touch onstage all winningly combine to make Jamie Kent must-watch artist. Rootsy and easy to root for, he will be fun to watch.
Popular in the Community