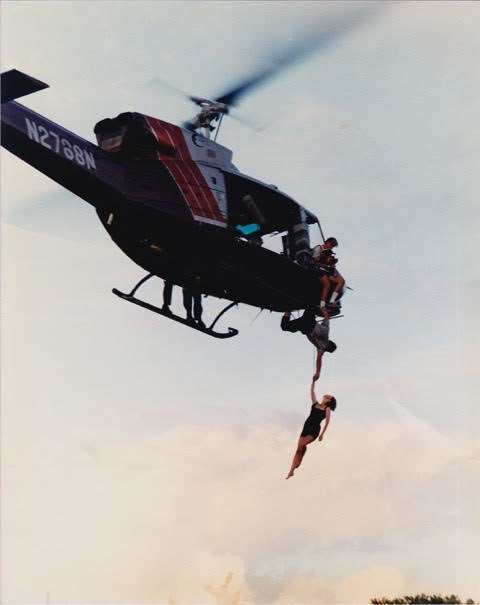 Yesterday, Eliza Dushku published her account of having been molested during the shooting of the movie "True Lies," in which I played her mother. She had shared that story with me privately a few years ago. I was shocked and saddened then and still am today.
We have all started to awaken to the fact that the terrible abuses now commonplace in daily news reports have been going on for a very long time. Unconscionably, those reports frequently come along with claims by the perpetrators that, as adults, those perpetrated against had some part in it.
Eliza's story has now awakened us from our denial slumber to a new, horrific reality. The abuse of children.
I have pretended to be the mother of young actors for a long time. Even at 19, when I was in the original "Halloween," I was the babysitter to then-child actor, Kyle Richards. After I hit the mom-in-movies age, I have pretended to be the mom of the future Harry Potter (Daniel Radcliffe) and Frodo Baggins (Elijah Wood) and have worked with numerous other young actors, including Macauley Culkin, Anna Chlumsky, and Lindsay Lohan.
It is a complicated relationship working with children as they are being asked to do adult work with you in an adult field, surrounded by hundreds of adults who want them to perform for them, and yet are still inherently children. I have wrestled with my role as a mentor, colleague, surrogate, and friend, and each relationship is individual and unique. Are we really friends? Are we work mates? Children are not mature enough to recognize that subtle difference. I was so conscious of my adult self and foibles that I implemented the use of a swear can on the set of "My Girl." I knew that we had children present and that adult language was inappropriate. Naturally, I was the biggest contributor to the can and handed Macauley and Anna the lucrative contents on their last day.
There are industry-wide legal protections for these young performers that have been long-held and hard fought. There are always teachers and advocates and adult family members or surrogates for the children on set and rigid rules that need to be followed. Yet sadly, as with any rules, these are often broken.
We've recently heard reports of agents abusing their young actor clients and now this story from Miss Dushku. What compounds the difficulty here is that the stunt coordinator in question was literally in charge of our lives, our safety. Stunts always require an enormous amount of trust and on that movie in particular we all were often suspended by wires and harnesses, very high in the air. In my case, I was suspended under a helicopter by a wire, holding onto the hand of the man who is now being accused of abuse.
I hope today that what can come from all of these exposures are new guidelines and safe spaces for people ― regardless of age, gender, race or job ― to share their concerns and truths and that all abusers will be held accountable.
All of us must take some responsibility that the loose and relaxed camaraderie that we share with our young performers has carried with it a misguided assumption that they are adults in an adult world, capable of making adult choices.
Many of us involved in "True Lies" were parents. Jim, Arnold and myself. Parents of daughters. What allegedly happened to Eliza, away from the safety net of all of us and our purview is a terrible, terrible thing to learn about and have to reconcile.
The truth will set us all free. Hopefully that freedom will bring a new ability to call out abuse and, when that abuse occurs, to have swift and consistent action, so that no one again will have to wait 25 years for their truth to be heard.
Popular in the Community