The actors are officially in talks for a sequel to "Freaky Friday," the film where a mother and daughter magically swap bodies and see their lives through each other's eyes. In a New York Times article published Wednesday, Curtis said fans have been begging for more.
"As I went around the world with 'Halloween Ends,' people wanted to know if there was going to be another 'Freaky Friday,'" she said. "Something really touched a chord. When I came back, I called my friends at Disney and said, 'It feels like there's a movie to be made.'"
Lohan added that she and Curtis "are both open to that" but "would only make something that people would absolutely adore." The Times and other outlets have confirmed a sequel is in the works — 20 years after the duo co-starred in the first.
Why the sequel news wasn't revealed on a Friday, however, will never make sense.
Curtis had already teased the project last year and told Variety in February: "It's going to happen. Without saying there's anything official happening, I'm looking at you in this moment and saying, 'Of course it's going to happen.' It's going to happen."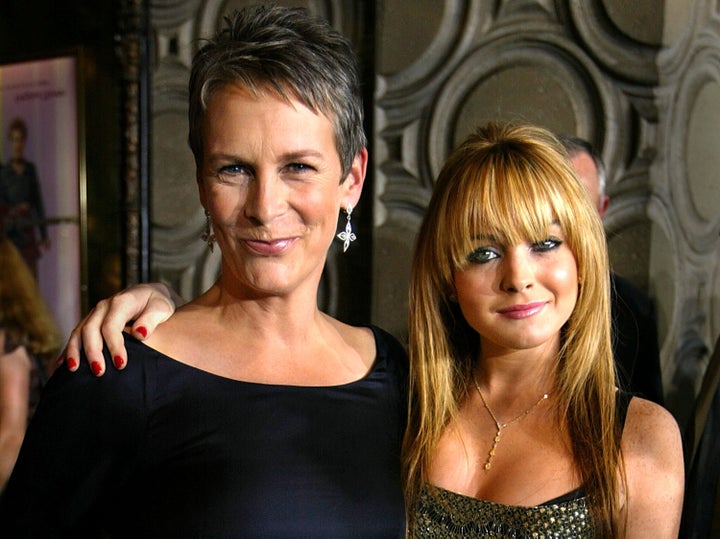 The "Halloween" star has notably stayed in touch with Lohan since 2003 and shared memorable moments from production with the Times. She praised Lohan's "facility as an actor," while Lohan said "great actors" like Curtis always improve her own performances.
"Jamie showed up with such an infectious personality. ... She immediately took me under her wing," Lohan told the Times. "I was so nervous to do my first kiss on camera, so she talked to me in my trailer and made it funny so that I wouldn't stress about it."
"I've been in genre movies for a long time, but the only time in my life where someone mentioned an Oscar was in The New York Times review of 'Friday Friday,'" Curtis told the outlet. "For a girl who was in horror movies and body comedies, it was shocking."
"Now, all these years later," she continued, "the skinny gold person lives in my house."
Popular in the Community