LIMA, Feb 26 (Reuters) - A young California couple feared by family to have been abducted while on a cycling trip through Peru have safely surfaced on a river boat headed for Ecuador, surprised to learn they were subjects of an international search, the Peruvian government said on Tuesday.
"The American tourists are continuing to enjoy their trip in the Peruvian Amazon," the Ministry of Foreign Trade and Tourism said in a statement, adding that a national police official had spoken with the couple and found them to be "in good health."
Garrett Hand and his girlfriend, Jamie Neal, both 25, had last been heard from by friends and relatives about a month ago, according to co-workers and a statement issued on Monday by the U.S. Embassy in Lima, the Peruvian capital.
The embassy said then that Peruvian authorities had mounted a search for the pair, who are residents of Oakland, California.
The couple were said to have vanished while en route to Lima from Cusco, in the mountainous southeastern Peruvian interior near the ancient Incan city of Machu Picchu, an area where U.S. citizens have been warned by the embassy of kidnapping risks.
That advisory last month was widely interpreted as linked to efforts by a remnant band of Maoist Shining Path rebels to repel a government push to regain control of jungle valleys that are rife with coca cultivation and cocaine trafficking.
Friends and family of Hand and Neal said they worried the pair had been abducted and that their bank accounts had remained idle since they disappeared.
But a day after relatives and co-workers went public with efforts to organize a search for the couple, the Peruvian government said national police had caught up with the duo in the northern village of Angoteros along the Napo River.

The tourism ministry said the couple were passengers on a boat headed up the river, a tributary of the Amazon, to a town on the border with Ecuador.
The couple "were surprised by the concern generated by family, friends and the international community after the cessation of their communications in late January," a ministry statement said.
It added that the pair had been traveling overland by bicycle, bus and river boat through remote areas where access to telephones and the Internet was limited.
Meanwhile, Hand's mother, Francine Fitzgerald, posted a message on Facebook saying she had been informed by U.S. Embassy and Peruvian authorities that the couple were spotted in a remote village and were now on a river boat.
She gave few other details but said she would not be satisfied until receiving "proof of life" from her son.
"Proof of life is my son's voice on the phone and a picture of him holding the missing poster," she wrote.
ABC News reported on Tuesday that the tourism ministry was sending a crew with video cameras to the location where the couple's boat is scheduled to dock on Wednesday to show they are alive and well.
The U.S. Embassy issued a separate statement saying it was aware of "reports that the missing U.S. citizens have been located," adding, "we are working with local authorities to confirm those reports."
The location of the couple in northern Peru was reinforced by previous accounts from police and officials of an ecological community in the Amazonian region of Iquitos. They had told Reuters earlier this week that Hand and Neal were seen embarking on an upriver boat trip toward Ecuador on Feb. 16, three weeks after their families had last heard from them. (Additional reporting by Laila Kearney in San Francisco; Writing by Steve Gorman; Editing by Cynthia Johnston, Bernard Orr and Eric Walsh)

Related
Before You Go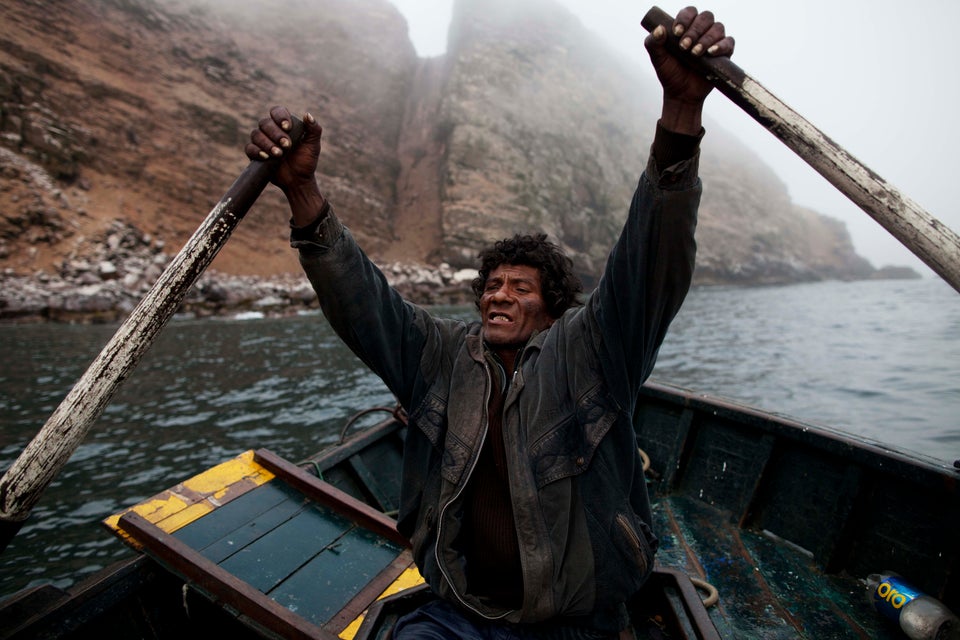 Peru's Fishermen
Popular in the Community